Are you a fitness professional that's looking for an additional revenue stream? If so, then you should consider becoming a fitness copywriter. As a fitness copywriter, you will be getting paid to write copy or promotional material for other fitness brands.
But, if you don't have any professional experience in this field, you may be probably thinking it's impossible to become a fitness copywriter. The reality is that you don't need any professional experience. As long as you have a passion for writing, you can become a copywriter with no experience.
In this article, you will learn more about what copywriting entails as well as the skills and qualifications that you will need for this position. We will also walk you through how to become a copywriter with no experience.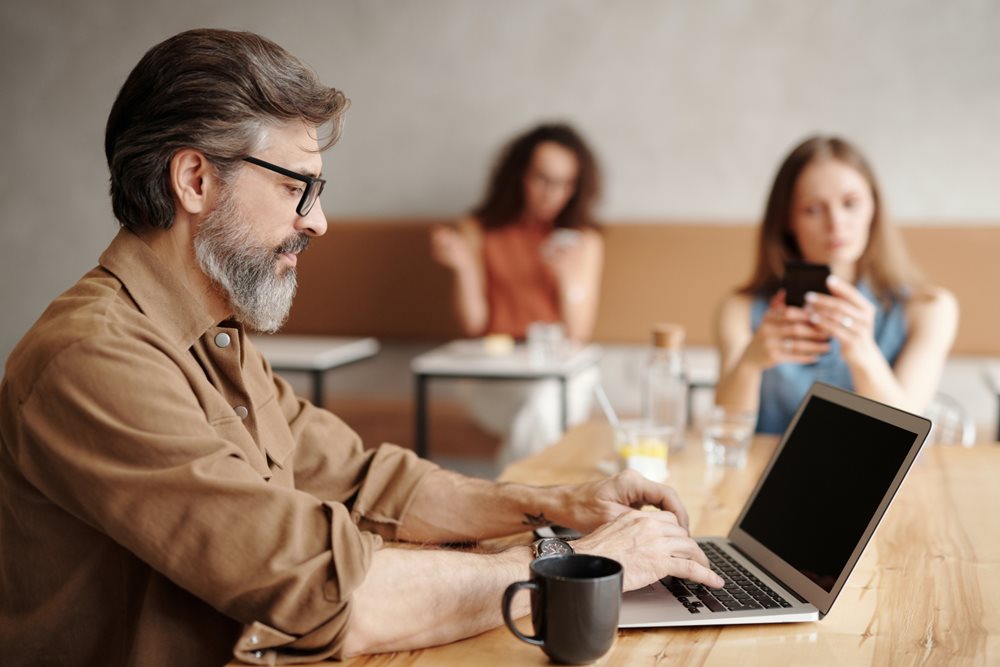 1. About Fitness Copywriting
Copywriting entails writing marketing or promotional content, designed to persuade or influence someone to take a specific action. The action can be scheduling a fitness session, subscribing to a channel, making a purchase, or clicking on a link, among others.
And as a fitness copywriter, you will be creating this promotional and marketing copy, for different fitness brands. The copy that you create will be appearing on different marketing and promotional channels like websites, emails, newsletters, ads, social media pages, business cards, and flyers, just to name a few.
As a fitness copywriter, you have two options to explore. First, you can be employed as an in-house copywriter. Working as an in-house copywriter is a full-time job, where you will be working in an office. And this also means you are assured of getting your paycheck at the end of the month.
You also have the option of working as a freelance fitness copywriter. As a freelance fitness copywriter, you will be your own boss, meaning you will be running your copywriting business. In short, you get to make all the decisions about how to go about your business. However, you will be responsible for getting your clients. So, if you fail to get any clients, then you won't earn anything.
When you compare the two options, working as a freelance fitness copywriter appears like the better choice. As a freelance fitness copywriter, you aren't tied down in an office. Therefore, you will still have time to attend to your fitness clients. You can then be spending your free time writing copy for other fitness brands. Also, there's no limit as to how much you can earn when working as a freelance fitness copywriter.
2. Skills and Qualifications to Be a Copywriter
As earlier mentioned, you don't need any experience to get into fitness copywriting. However, some skills are essential for this role. And one of the skills that you will need to become a fitness copywriter is great grammar and spelling. Most of your work as a fitness copywriter will entail constructing engaging and interesting pieces of work.
And if you deliver a copy to your client that's filled with spelling mistakes and grammatical errors, there's a high chance they won't ever hire you again. Therefore, you will need to find ways of improving your writing and grammar skills. Some of the other skills that you may need to become a copywriter include:
Decent research skills
Editing and proofreading skills
Top-notch concentration
Great time management
Knowledge of SEO and digital marketing
Ability to convey your points concisely
3. Steps to Becoming a Fitness Copywriter
3.1 Study
As we mentioned earlier, you will need decent reading and writing skills for this role. So, if you are looking to become a copywriter, you will first need to hone your reading and writing skills.
And, there are several ways of doing this. First, you can undertake a short course on English, communications and journalism. Such courses are offered in almost all universities across the globe.
Also, there are numerous English-related online courses, running for a couple of weeks to a few months. Such courses can be paid or free. And, you will get a certificate upon completion.
You also have the option of pursuing a copywriting course. A copywriting course can help to enhance your reading and writing skills while teaching you the basics of copywriting itself.
Apart from the above sources, you can also enhance your reading and writing skills by listening to podcasts, reading blogs, signing up for copywriting challenges, and reading books.
3.2 Practice
Once you've honed your reading and writing skills, it's now time to put them to practice. At the end of the day, all the knowledge you may have acquired in the above step won't count, if you don't implement it. Therefore, you will need to practice what you've learned.
However, it will be almost impossible to land clients at this point. Most clients will prefer hiring experienced copywriters. But, this shouldn't discourage you. You can start by working on a volunteer basis.
For instance, you can volunteer to help out your colleagues or friends with any copywriting projects they may have. Whether it's creating product descriptions for products they are selling, promotional emails, or website copy, all these opportunities will considerably help to boost your copywriting skills.
You should also look out for advertising agencies that are looking for copywriting interns. While such agencies may not pay you or will pay you a small stipend, the experience that you will get will be invaluable.
3.3 Build a Portfolio
When you start applying for copywriting jobs, most of the clients will request to see your portfolio. A portfolio is simply a collection of your various writing projects that you've handled from previous clients. But, considering that you are yet to land any paying clients, how do you create a copywriting portfolio with no experience?
Well, you can begin by including all the projects that you handled while honing your practice. So, whether it was content for a sales page that you created for your friend who owns an online shop or promotional material that you created as part of a team when volunteering in an advertising agency, you should include all of these in your copywriting portfolio.
3.4 Get Paid Copywriting Jobs
By now, you have already acquired all the basic skills and qualifications to be a copywriter. You also have a couple of samples and you've put together a portfolio. At this point, you should now begin looking for paying clients or jobs. So, how do you secure your first paying clients? Well, there are numerous ways of doing it.
First, you should check for copywriter jobs on freelancing platforms like Upwork. Hundreds of fitness writing jobs are posted on this platform. You simply need to open an account on this platform and optimize your profile. From there, you can begin browsing and applying for fitness copywriter jobs that align with your skills and specialization.
Second, you should check job boards for freelance writers. Some of the best job boards to check out include ProBlogger, Mediabistro, Flexjobs, Indeed, ZipRecruiter, LinkedIn, Craigslist, Freelance Writing, and BloggingPro, just to name a few.
Again, you simply need to browse these platforms and you will come across several fitness copywriting jobs. You then need to apply for the advertised job, based on the instructions provided.
Third, you should consider pitching work to health and wellness brands. These can include fitness magazines or fitness companies that sell various fitness-related products or services. Pitching work can appear scary during your first days. But with some practice and determination, it will soon become second nature to you.
You also need to market your services as a fitness copywriter. And you can do so using several strategies. For instance, you can reach out to friends, family and colleagues and request them to spread the word.
You should also be promoting your services on social media platforms, with a focus on Facebook, LinkedIn and Twitter. Attending networking conferences and events can also help to expand your reach and direct more clients your way.
3.5 Build Your Copywriting Business
After establishing yourself as a fitness copywriter, you should now start looking for better-paying and bigger, long-term clients.
Pitching to bigger clients can feel intimidating. But, as long as you believe in yourself and you demonstrate to the client that your services are worth paying for, then there's a high possibility they will hire.
And the more clients you keep landing, the more your reputation as a fitness copywriter will grow. So, don't fear making this leap. You can't grow as a copywriter if you keep charging the same low rates.
At this point, you should also consider specializing in a particular niche. Instead of being a generalist fitness copywriter, you need to pick a niche that you are passionate about and establish yourself as the go-to copywriter for that niche. And by doing so, you will be able to command higher rates, compared to being a jack-of-all-trades.
3.6 Keep Learning
Learning is key when it comes to achieving and maintaining success in this field. So, make sure you are always reading copywriting articles, listening to podcasts, attending events and conferences as well as completing additional courses. By doing this, you will remain inspired, prevent writer's block, stay ahead of the competition and set yourself up for long-term success.
4. Wrapping It Up
As you can see, becoming a fitness copywriter is not hard. Also, you don't need any experience to become one. As long as you are passionate about it and you are ready to put in the work, nothing should stop you from becoming a great fitness copywriter and enjoying a successful career.