Whether you are a personal trainer, a group fitness coach, or a nutritionist, it's your job to make people become healthy and feel strong. And, your resume should be healthy.
Without a strong or solid resume, you will struggle to convince personal training clients and gyms that you are a qualified personal trainer who can help people achieve their fitness goals through challenging them. And if you can't convince them to hire you, then you will struggle to build a career as a personal trainer.
Simply put, your personal trainer resume is the difference between landing your dream personal trainer job or never getting considered for any personal training gig.
So, how do you create a personal trainer resume that can help you land your dream job? This guide has the answers. In this article, we will walk you through how to create a powerful personal trainer resume, which will convince your target client that you are the right personal trainer for the job.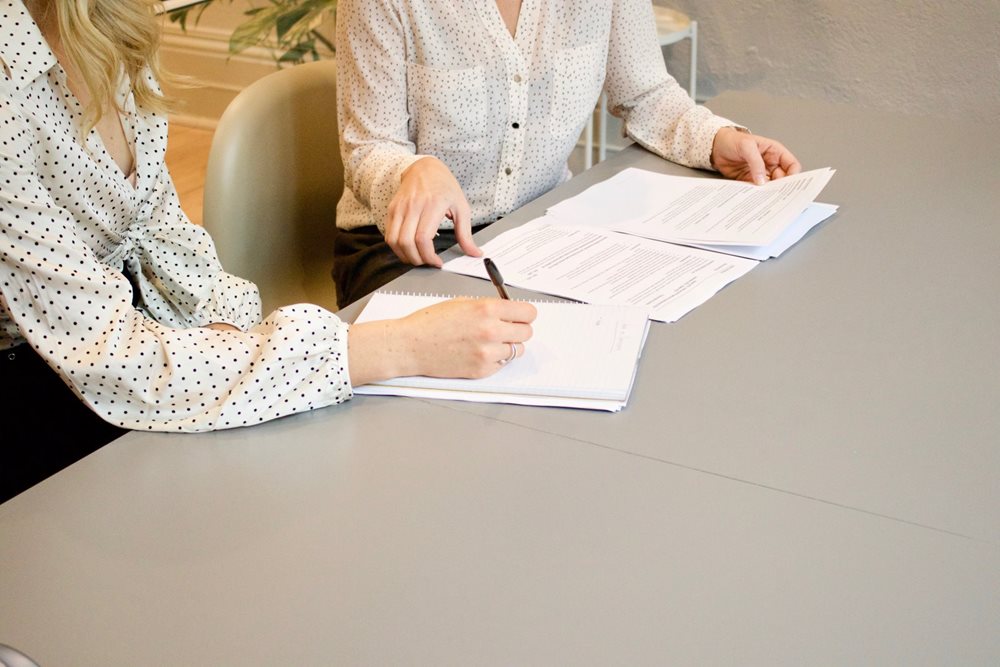 1. How to Create a Personal Training Resume
A personal trainer resume has one simple job – to land you interviews with potential clients. And in most cases, it will take a potential client less than 30 seconds to decide whether to consider it or discard it. Hence, your personal trainer resume should grab the reader's eye quickly. With that said, here are the steps to follow when creating a personal trainer's resume.
1.1 Write a Summary
Your personal trainer resume summary is more of a brief statement, which will introduce you as a qualified personal trainer for consideration. Also, it should encourage a potential client to read through the whole resume. So, what should feature in the resume summary section?
First, it should have a brief description of your best professional attributes. Second, it should feature your work experience. And if you don't have any work experience, you can then include your certifications or any other exposure that you may have gathered along the way, such as client relations or planning.
Third, it should mention the skills you possess as a personal trainer. These are skills that will help you to succeed as a personal trainer in case you are hired for the position.
Fourth, it should include a brief description of your professional goals, which align with your target client.
1.2 List Relevant Certifications
After creating the summary section, you should then include a list of certifications or education levels. To become a certified personal trainer, you will need to have at least a high school diploma as well as some personalized training.
For the personalized training, you will need to be certified by the National Academy of Sports Medicine (NASM). You will also need an automated external fibrillation (AED) and cardiopulmonary resuscitation (CPR) certification.
Ensure you list all your certifications here. Also, if you have distinctions and honors, you should list them here. For instance, if you have attended a personal training workshop in the past where you earned a certain award or you have advanced specializations, they should also go here.
When listing your education and certifications, you should begin with the most recent ones.
1.3 Include Your Core Skills
Most personal trainer certification courses teach the same client relation and exercise planning skills. And if you are applying for the same position with several others, there's a high chance that most of the other candidates will list these skills.
While there's nothing wrong with listing these core skills, you will also need to add another proficiency, which can separate you from the competition.
For example, you can point out that you have skills in recovery training for injured athletes or mobility training for senior citizens or motivational skills for personal training clients looking to lose weight.
You can also mention that you have strong interpersonal communication skills or you are fluent in another language.
As long as your personal trainer resume skills you list are relevant to the position you are applying for, they will help to set you apart from the other applicants, who may possess the same qualifications and credentials as you.
1.4 Add Your Work History
You've already listed your education level and credentials and listed a couple of relevant skills for the position you are applying for. You then need to go a step further and add your employment or work history.
In this section, you will show your target client how you have advanced as a personal trainer since you earned your certifications.
When listing your employment history, ensure you mention the title of the position you held, the name of the company, work location, as well as employment dates. Also, you should describe your responsibilities in that position while emphasizing your achievements and skills.
One of the most effective ways of grabbing the reader's attention in this section is by using numbers. Numbers will go a long way in convincing the target client that you can perform your personal training duties effectively. Without numbers, your personal trainer resume will just be like any other.
For instance, you can state how you help a particular client lose a certain number of pounds within a particular number of weeks.
If you are applying for a personal training position in a gym or fitness studio, you can mention how you created a personal training program that helped to increase in gym membership by a particular percentage.
Also, you can also mention how many personal training clients you have managed to get through referrals in your previous position or the number of clients you can comfortably and successfully train in a month.
So, what happens if you don't have work experience? After all, every personal trainer has to start somewhere with zero work experience.
If you are in such a situation, you can mention previous job positions that you've held prior to becoming a personal trainer. And they don't have to be fitness-related. For instance, in your resume for fitness professionals, you can mention transferrable skills that you earned in such positions like sales and marketing, leadership, customer service, or even multi-tasking.
1.5 Have a List of References
While this section is usually optional to add to your fitness trainer resume, some employers may request to see your references. So, adding this section will eliminate such inconveniences.
When listing your fitness trainer references, you should include their name, job title in the organization, the organization, and relationship to those referees. Also, ensure you include their address and contact details.
It will be highly advisable to list references related to the health and fitness industry. And if you are a beginner, then you can list former supervisors or managers in other positions you've held before training to become a fitness instructor.
2. Personal Trainer Resume Writing Tips
By now, you already know what information to include in your resume for fitness professional, as well as how to create one that can land you great personal training jobs. In this section, we will give you the best practices of creating a fitness coach resume.
2.1 Choose the Right Format
When it comes to creating a personal trainer resume, you have two formats to choose from – a functional format and a chronological format. The personal trainer resume format that you choose should depend on how long you have worked as a personal trainer.
If you've worked as a personal trainer for more than five years, then you should opt for a chronological format. A chronological fitness coach resume format will emphasize your employment history, making it ideal for personal trainers with an extensive employment history.
On the other hand, if you are creating a resume for personal trainer with no experience, then a functional personal trainer resume format will be the ideal choice.
A functional format will focus on your training and skills, as opposed to your work experience.
Besides functional and chronological formats, there's also a hybrid format. A hybrid format will be ideal for personal trainers with more than two years of work experience but less than five years.
2.2 Keep It, Professional
Your fitness instructor resume should be clear, informative, easy to read, and, most importantly, professional. It's not the document to show off your cheeky or creative side.
To this end, ensure you use standard fonts and avoid stylish fonts. Also, ensure the resume's layout is neat.
2.3 Check Out Personal Trainer Resume Examples
If you have maintained connections with former instructors or you have friends who are already working as personal trainers, it will be advisable to check their resumes.
Checking these personal trainer resume examples will provide you with guidance and inspiration on how to create yours.
Also, you should conduct an online search for health and wellness resume examples and borrow inspiration from the successful ones.
2.4 Use a Personal Trainer Resume Template
It's all about appearance and looks in the fitness world. And your resume for fitness instructor should follow the same trend.
But, if you are creating it from scratch, you may struggle to make it appear clean and appealing. And this is where personal trainer resume templates come in.
Personal trainer resume templates have been professionally designed to make them look up-to-date, clean and great. And the good news is, these templates are readily available online.
You simply need to conduct a simple Google search on "personal trainer resume templates" and then choose one that aligns with the format you intend to use.
3. Wrapping It Up
Whether you are applying for your first job as a personal trainer or you have been working in the industry for a couple of years and you are looking to land more clients, you will need a well-crafted fitness resume.
Before they hire you, your target personal training client will request to check your resume to determine whether you are the right fit for the position. Fortunately, creating a fitness coach resume is not as hard as it may appear, even if you don't have years of work experience.
You simply need to follow the guidelines and tips we've provided in this article, and you will easily come up with a decent resume. And if you build it right, it will help you to secure your dream personal training job.