Looking for a way to revolutionize your salon business? Invest in the masterpiece of the SaaS-based program "Salon Management Program.'' It is time to say goodbye to old, tacky manual workflows and start working smartly.
In the competitive market, surviving and then leading the market as an example is very difficult. Now, the best salon is the one that takes care of its customers and strives to enhance their experience. It is not just about providing exceptional services but also about managing salon operations efficiently and precisely. Imagine salon owners' relief when their scheduling becomes seamless, all operations are streamlined, and staff and resources are optimized and organized. So now they can only worry about customer services and business growth.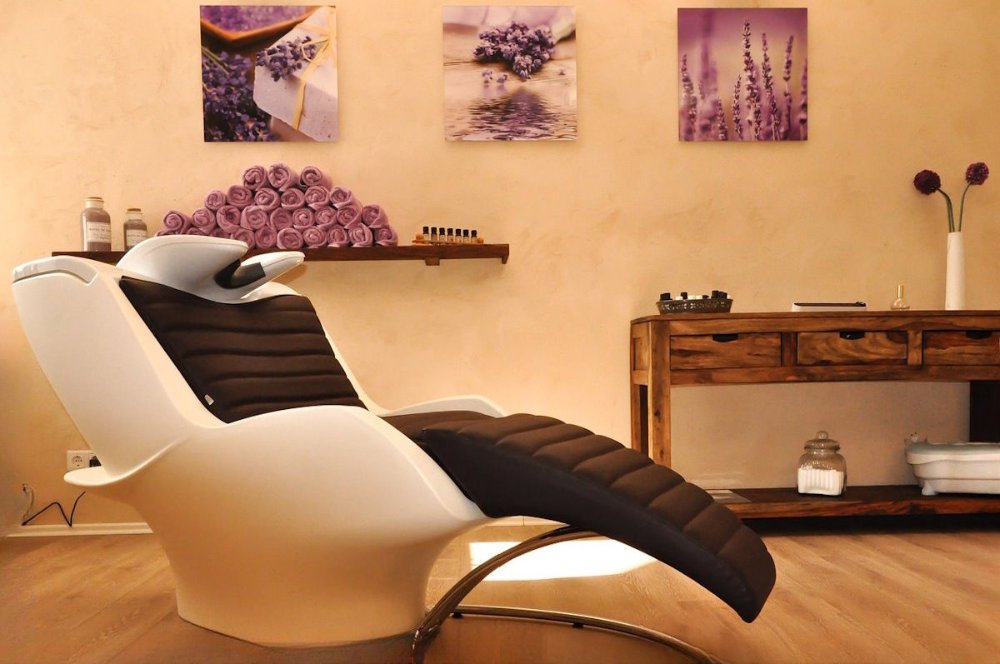 1. Understanding Salon Challenges These Days
The crucial aspect of running a successful salon is seamless coordination and data-driven planning. And the next biggest challenge is managing scheduling, especially in the peak hours of the salons. Moreover, efficient staff management is essential to ensure that each stylist is scheduled optimally without exhausting them. And how can we forget about inventory management? It is another headache in the bustling salons. Additionally, salon managers have to face another challenge: maintaining personalized customer engagement and taking care of their preferences.
These are modern times, and we already have a solution to all salon owners' and managers' challenges. We just have to find one first, then understand it and excel through it. Now, with the help of salon management software, it is easy to automate all the manual tasks like scheduling, bookings, and managing spreadsheets. The modern and advanced salon software are multifaceted systems encompassing all aspects of the salon business. Some of the most important tools are as follows.
1.1 Online Booking System
In the old days, online booking through calls and physical presence was a hassle for everyone. Now, this online booking system allows customers to book their appointments online easily on their phones. This function is smart enough to save the salon's time and empower customers to book according to their will. Moreover, it reduces cost and saves time from calls or in-person hassles.
1.2 Staff scheduling and performance tracking
In one place, no salon managers can oversee online bookings and then schedule the stylists accordingly. Another benefit of this is it ensures that each stylist's time has been utilized efficiently. Furthermore, it also provides a way to evaluate their performance. Allowing you to easily track performance, recognize the top performers, and identify areas where others might need additional training or support.
1.3 Inventory Management and product tracking
Have you experienced this before that you've over-stocked or understocked at the last moment you came to know during the treatment? This smart salon software also has the capability to give you notifications about out-of-stock products like shampoos, conditioners, dyes, or any facial products. Hence, managing stock through this software is very easy, with the capabilities of automated reordering and monitoring stock levels.
1.4 CRM (Customer Relationship Management) programs
The robust CRM functionality lets you store customers' data, including their demographics, contact details, preferences, and last orders. Altogether, this data helps salon managers offer personalized services and targeted promotions.
1.5 Reporting and Analytics
Salon systems are providing crucial analytics and detailed insights into the workflow and reports. Further salon softwares can utilize the detailed reports for future business decision-making. Some of the most common and important KPIs are Peak business hours, famous stylists, famous treatments, and bestselling products.
1.6 Marketing and Automation
Advanced salon softwares provides powerful marketing and automation tools. That can help salons reach a larger audience and better target their customers in a more personalized way. Salons can also use the software to automate email and push notifications, saving time and money. And by integrating the social media platforms with the widget, they will be able to direct the market from their social media to their online store.
Plus, with the help of this tool, here are some other great ways to remarket salon services to existing customers in a more creative way.
Salons can foster their bond with customers by offering rewards-based loyalty programs and turning them into loyal customers.
Offer branded and customized gift cards, it is a fun way to help your customers refer to your salon.
Customized push notifications will entice customers to engage with the salon, too.
2. Benefits of using the salon management software
There are numerous benefits of salon software, especially when it is equipped with so many powerful tools. After using these tools, salon managers can automate their small tasks and focus on the clients' relationships. Furthermore, These reports can help salons identify where they need to focus their marketing efforts and grow their business. Moreover, the following are the ways that a smart salon will enhance the salon's potential.
2.1 Increased efficiency and productivity
Salon managers can automate their repetitive tasks like scheduling, FAQ responses, inventory management, and appointment reminders. A smart management system will free up all their time and minimize the cost of overstaffing, too. Furthermore, it allows them to focus on their services and customer satisfaction.
2.2 Personalized and exceptional customer experience
Personalized offerings, streamlined appointment bookings, and tailored product and service recommendations create a strong and unbroken bond with customers. Satisfied clients are more likely to come back and refer the salon to friends and family. After-service salons may share some useful tips with their customers, boosting the customer journey and further contributing to long-term business growth.
2.3 Organized and thus optimized staff performance
The third benefit of the smart salon software is it not only helps salon managers in staff scheduling but also helps in identifying gaps. Salon managers or specialists can enhance the workforce's skills by spotting and addressing performance gaps. Altogether, it will ensure the salon's constant quality of work and services.
2.4 Inventory management with precision
Manual inventory management is very time-consuming and can also be difficult to maintain. Here, automated inventory tracking tools will greatly benefit you in preventing overstocking and stockouts. Managers can optimize inventory, reduce waste, and allocate assets more efficiently, maximizing salon profits.
2.5 Informed and rational decision-making
Decision-making on the basis of data analytics and Key performance metrics, and so the future forecasts will help you make rational decisions for business. As a result, understanding the members' choices and identifying tendencies to adapt your services and marketing strategies. Informed decisions bring strategic changes and an improved revenue cycle.
3. Last key takeaways
Every salon manager and owner dreams of running a successful salon where your clients are happy with your services and are recommending your salon, too. Furthermore, your staff is happy and motivated to work more dedicatedly for the salon. It is all possible with the salon management software as it offers the complete solution to all problems of the salon owners. Moreover, it is helping you to:
Schedule the booking automatedly.
Automated responses to all the FAQs.
Electronic billing and invoicing.
Inventory management and automatic restocking keep the threshold of inventory.
Automatic reminders and push notifications.
And a lot more.
With this software, dreams can become an everyday reality. As the competition is growing and the industry's landscape has drastically changed, investing in technology is the need of the hour.
At last, it is advised to utilize the fullest potential of the management software for salons. The small changes in how we do our work will make a big difference here. By incorporating smarter substitutes and utilizing this software to the fullest potential will take your salon to new heights.