Establishing an online presence as an essay writer is crucial for promoting your work, connecting with readers, and growing your readership. Maximizing your online presence as an essay writer involves harnessing the power of social media, not only to promote your work but to connect with a broader audience of potential readers, ensuring that your written essay reaches and resonates with those who seek your insights and expertise. With billions of users on social media worldwide, leveraging these platforms effectively can take your writing career to new heights. This comprehensive guide covers actionable tips to maximize your online presence across key social networks.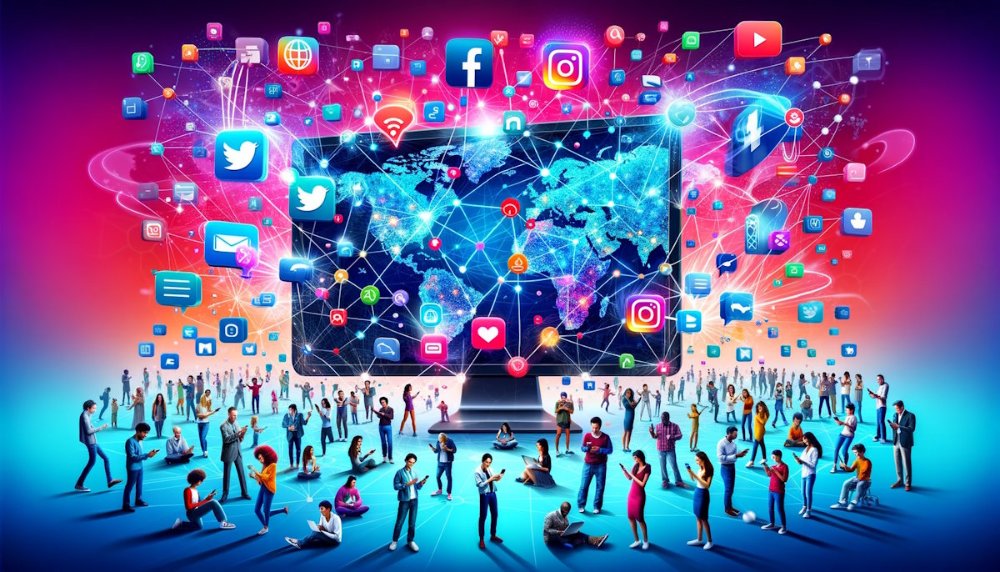 1. Crafting An Author Brand on Social Media
Defining your niche, expertise, and unique value proposition is the foundation for presenting a consistent author brand online. Consider what makes you and your writing distinct. Promote your best topics and styles regularly.
Elevating your online presence as an essay writer is a dynamic process, and by leveraging social media template bundles for Canva, you can transform your posts into visually captivating and shareable content that resonates with your audience, ultimately expanding your reach and influence. Your profile bios, photos, headers, and posts should all align with your desired image. Are you a serious academic essayist or whimsical creative nonfiction writer? Specializing in global issues or personal reflections? Convey your personality and skills clearly.
2. Optimizing Your Accounts
Each social platform has unique options to showcase you as an author. Take full advantage by:
Having a professional profile photo and header image related to your niche
Including bio details: genres/topics, links to published works, website/blog
Pinning best posts to the top of your profile
Updating keywords, hashtags, and alt text for discoverability
Posting consistently high-quality content
On Twitter, for instance, you can create Lists to curate content or Moments to share essay writing tips over time. YouTube's community tab allows engagement with followers through polls, posts, and more.
3. Growing Your Audience Organically
Attracting more readers organically takes time and effort, but pays off in the long run. Here are proven ways to expand your reach:
Follow top influencers in your niche - Like, comment on, and share their content. Some will follow you back, exposing you to their followers.
Engage meaningfully with other accounts - Be an active member of your niche community online, not just a broadcaster.
Cross-promote content - Share your newest essays on multiple platforms linking back to the original.
Leverage relevant hashtags - Include popular ones related to your niche as well as specific ones like #amwriting.
Run giveaways/contests - Offer free books, ebooks, or other prizes for followers. Requires following and sharing as entry.
Publish on LinkedIn - Their long-form content reaches professional audiences. Repurpose essays into posts here.
Invite readers to engage - Ask questions, run polls, encourage comments. This boosts visibility.
4. Paid Social Media Options
Investing some money in paid promotion can accelerate your follower growth and exposure. Consider:
Facebook/Instagram ads - Target your ideal demographic with a Promote Post, boost key content.
Newsletter sponsorships - Partner with existing newsletters read by your target readers.
Sponsored tweets - Pay for one-time boosts of important tweets.
Influencer collaborations - Request shoutouts from microinfluencers in your niche.
Start small with each option and track results before committing bigger budgets. Even $5-10 per day across 1-2 platforms makes an impact.
5. Creating Shareable Content
Great content that resonates drives organic shares and traffic. What makes something "shareable"?
Visual appeal - People are drawn to eye-catching photos, designs, and graphics. Include them in posts when possible.
Humor - Clever, laugh-out-loud writing stands out in feeds and gets shared more.
Unique insights - Provide novel analysis or a fresh perspective readers won't find elsewhere.
Uplifting stories - Feeling-good, inspirational pieces tend to go viral.
Controversy - Respectful, thoughtful takes on heated topics get people reacting.
Usefulness - "How to" articles, tips lists, actionable advice get saved and forwarded.
Essay writers can unlock their full potential by implementing effective social media strategies, and for valuable guidance, consider exploring an Academized review to make the most of your online presence and reach a wider readership. Experiment with these elements and observe what your audience responds to best. Replicate your top-performing content style and themes.
6. Leveraging Your Website & Email Lists
Your website/blog and email list enable you to deepen relationships with readers. Use them to:
Publish full essays, early previews, special content unavailable on social media
Offer in-depth writing guides or courses through your site
Send personalized updates, behind-the-scenes info, special offers by email
Draw traffic by promoting new website and newsletter content on social
Capture emails with signup forms, contests, lead magnets
This multi-channel approach helps convert one-time readers into loyal fans who eagerly await your latest work.
7. Guest Posting & Contributing To Relevant Sites
Getting exposure on reputable websites beyond your own platforms diversifies your audience. Look for respected sites accepting contributor submissions or guest posts related to your topics.
When pitching to contribute, emphasize your relevant expertise and unique angle. Having existing published clips will help secure these opportunities. Secure backlinks to your website in the bio or page footer when allowed.
Good fits for essay writers include both established sites like writing blogs, literary mags, news outlets, as well as up-and-coming blogs where you can build relationships with fellow writers.
8. Interacting With Readers & the Writing Community
Social media facilitates countless ways to actually connect with those reading and sharing your work. Be proactive about:
Personally thanking followers for shares, tags, and mentions
Responding thoughtfully to comments and messages
Asking readers questions to spark two-way discussions
Following up on initial connections with chats, virtual coffee meetings
Joining Twitter chats, Facebook groups, subreddits to engage with your community
Supporting other writers by reading, critiquing, highlighting their work
These practices humanize you as more than just a content producer. Readers become invested supporters of you as an author.
9. Persisting & Continually Evolving Your Approach
Gaining significant traction on social takes sustained effort, but each post, follower, and connection compounds. Review analytics to identify what works best then double down on those approaches.
As platforms add new features, stay adaptable. TikTok's 60-second videos or Twitter Spaces audio chats present fresh opportunities.
Setting goals and milestones helps maintain motivation as you grow. Celebrate follower benchmarks and top content, but keep pushing to expand your reach.
The online landscape shifts constantly, but authors willing to learn, test, and grind gain an unparalleled advantage. Yourwriting, amplified across the digital sphere, finds more readers globally now than ever before possible. Believe in your voice and writing. Persistently put your work before new eyes. With strategic and sustained effort, you will establish a prominent social media presence and take your career to the next level.
Now go inspire, engage, and connect with the world!