Running a gym can be daunting, especially if you are just starting your entrepreneurial journey. Right now, in the US alone, over 40,000 health and fitness clubs are up and running, which indicates fierce competition. There are a number of things that require your attention aside from choosing the brand name and ideal location. You'll have to put thoughts into equipment selection as well as utilizing good gym management software, such as the one offered by Wellyx.
Additionally, you'll need a compelling marketing plan to ensure the long-term success of your gym. This will also ensure that you are marketing to the right people using effective strategies on the right platforms.
In this evergreen marketing guide for gym owners, you'll learn about highly effective fitness business strategies. These gym marketing ideas will help you engage potential customers, win your first clients, and ensure sustainable growth.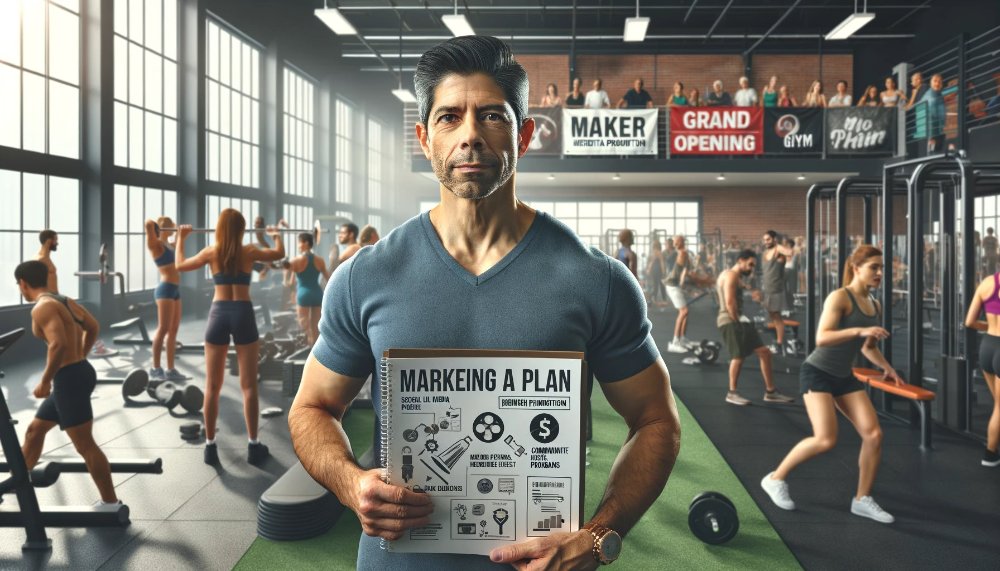 1. Strengthen Your Online Presence
One of the biggest mistakes that gym owners make is neglecting online marketing. You can establish trust, drive traffic, and gain clients with a strong online presence. Developing a professional business website, creating a Google Business Profile, and joining social media channels can make a big difference.
To further strengthen your online presence, focus on SEO, as it can put your business in front of the right audience. Your gym business will be visible to people who are looking for similar fitness services within your area.
2. Start with Brand Awareness
Marketing is all about creating buzz and spreading the word. People cannot know about your gym businesses or services unless you advertise them. We recommend running ads in local newspapers and radio channels as a gym owner. For further brand awareness, consider running advertisements on popular online platforms, including:
Google Ads (PPC)

Facebook Ads

Snapchat Ads

Instagram Ads
Content marketing and blogging are also helpful strategies to grow your fitness business.
3. Advertise Your Gym Equipment
Another way to boost memberships is to buy the latest gym equipment that is in trend. Of course, you should consider the needs of your ideal audience and members' needs while purchasing gym equipment. Advertising gym equipment can bring in gym addicts and fitness freaks who are fond of the latest equipment.
You should pay a visit to existing gyms to see what equipment or facilities they are missing. Another way to choose gym equipment is to ask fitness enthusiasts by doing a survey. This way, you can target a specific audience and attract them to your newly established gym.
However, while buying equipment, you should prefer purchasing from renowned brands such as ProForm, NordicTrack, or Bowflex. If you are struggling with finances, buy fitness equipment using coupon codes to grab lucrative deals. For example, you can easily find NordicTrack coupons to get discounts.
4. Try Influence Marketing
Another great gym marketing strategy is to capitalize on local fitness influencers' audience. This is an approach that offers multiple benefits and can generate better results.
For starters, influencer marketing will introduce your brand to people who are already interested in fitness. So, not only will you be creating brand awareness but also improving the quality of your leads. You may see a better conversion rate as compared to Google Ads or paid social media campaigns.
5. Integrate Online and Physical Gym Centres
Do you know over 46% of Google searches are about local businesses?
This only means that customers are always looking for nearby service businesses. You cannot reach these potential clients without integrating your physical business with your professional website. For that, you'll have to focus on digital integration while offering a seamless user experience.
Combining your online and physical business will help you capture leads while they are warm. You can utilize marketing bundle templates to generate traffic and an online booking system to streamline scheduling.
6. Prepare Customized Classes and Packages
One big mistake that first-time gym owners make is that they tend to generalize their services or memberships. The most they do is offer three or more membership packages to potential customers. This is a strategy that has been working for decades, but not anymore.
Today's customers expect fitness centers and gyms to offer customized packages as per their individual needs.
For example, you should try offering one-on-one training sessions to young and new members. Also, hire skilled trainers for specific classes who have done certifications from reputable institutes.
7. Join Local Business Community
Nothing is more crucial for improving gym memberships than joining hands with local businesses. Gym owners can increase brand visibility and generate quick leads by forming partnerships with businesses present within their area. Also you can also strengthen marketing by working on offers for the same audience to improve sales.
For instance, you can offer discounts to people who buy groceries from local stores and vice versa. Similarly, you can partner with a local spa to get some discount for your gym members.
8. Final Note
There are multiple ways to market your local gym business, but not all are the same. You should blend multiple gym marketing strategies to generate early leads and reach the break-even point. We recommend first-time gym owners start by establishing an online presence and advertising their unique services. Furthermore, integrate your gym with the website to capture leads and offer customized gym memberships to boost sales.