When it comes to marketing your fitness business, you have several channels and methods to choose from, and social media marketing is one of them. With billions of daily active users, social media platforms can provide a powerful tool for extending your reach, building awareness, enhancing brand loyalty and creating more sales.
But, to achieve anything meaningful with social media, you will need to have a strong presence. And, you can only establish a strong presence on social media by posting quality content regularly and engaging with your audience. The problem is, coming up with great content to share with your audience is not always easy. And at some point, you may find yourself struggling with fitness social media post ideas.
The good news is, we've already done the heavy lifting for you. In this article, we will walk you through 10 fitness social media post ideas, which you can leverage to inspire your fitness social media content, build a strong presence, and attract more clients.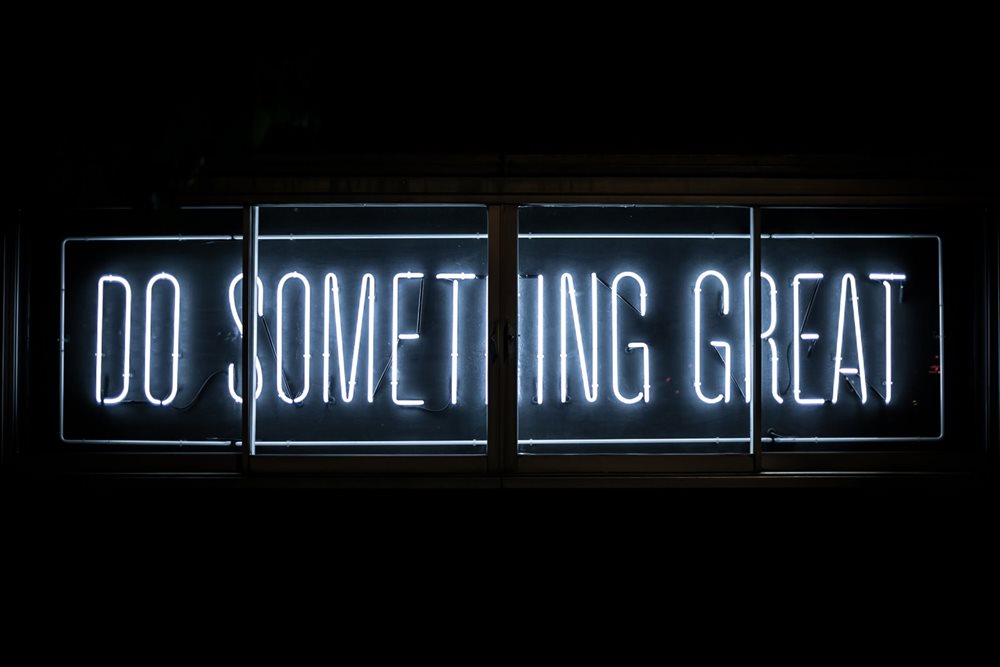 1. Share Success Stories
If you are looking for fitness content ideas for your health club's social media platforms, then you can simply share your members' success stories. And you can go with something as simple as before and after photos.
Showing the before and after photos of your members who have undergone considerable transformation is an indication that your training methods work. But, you shouldn't stop with the before and after photos. You should go ahead and reveal more about their journey. And video can be a great means of achieving that.
When shooting the video, you can ask questions about their journey, what inspired them, how they felt after unlocking various milestones along the way or even how your fitness center helped them to achieve their goals. You can even have several videos, with each video covering each of the questions listed above.
But, you are not limited to showcasing a member's transformation journey. You can also feature a member who unlocked a new fitness goal or someone who attended the most personal training classes in a week, among other inspirational stories.
By sharing such stories, you will keep your audience engaged and boost their motivation. Some of the non-members in your audience may also be inspired to take the leap and start their fitness journey.
2. Run Fitness Challenges
Running fitness challenges is yet another powerful way of increasing engagement, motivating your members and generating excitement around your fitness business.
For instance, you can run a walking challenge, where the winner will have covered the most number of steps within a certain duration. For instance, it can be weekly, a bi-weekly challenge, or even a monthly challenge.
You can take the challenge a step further by partnering up with a local like-minded brand. For example, you can partner with a healthy food store, where the winner will walk away with a gift hamper from that health store. Such an arrangement will be a win-win situation for both brands since you are boosting each other's exposure.
3. Post Motivational Quotes
If you have run out of fitness Instagram content ideas, then you can simply share motivational quotes. Motivational quotes and sayings can provide an effective means of inspiring your audience. And the good news is, there are thousands of motivational quotes and sayings, which you can post on your social media channels.
Make sure you brand them. To do so, you can use your brand's images, colors, themes and fonts. Lifting them off online and then posting them as they were may make you come across as lazy. And this will not be a good look for your fitness brand.
However, don't overuse quotes and sayings. A single motivational fitness social media post per week is fine. Putting a motivational quote or saying with each fitness post on Instagram or Facebook will make them lose their impact.
When properly used, motivational quotes and saying can help to boost engagement from your audience. And this can lead to more followers.
4. Conduct a Q&A Session with Your Coaches
Are you wondering what to post next on your fitness social media platforms? Well, conducting a simple Q&A session with your fitness instructors can be a good start. During that session, you can ask questions such as the type of fitness clients they prefer working with, or the challenges they face during their personal training sessions. You can also throw in some random questions such as what they do on their off-days or their favorite foods.
Conducting a Q&A session with personal training instructors will serve two main purposes. First, it will provide you with wellness social media post ideas. Second, it will help to humanize them, thus breaking the barrier of working out with them.
5. Share Workout Tips
Sharing workout tips should be easy for you, as a fitness professional. You will simply be offering advice, which will help your audience understand how to execute various workouts perfectly and safely.
For instance, if you are a yoga instructor, you can share tips on your fitness Instagram account on how to breathe correctly. And if you are a bodybuilding instructor, you can share tips on how to execute squats or other workout routines.
Make sure you present the information in a manner that is enjoyable to consume and easy to understand. For example, instead of writing paragraphs, you should opt for bullet points, which are easier to follow.
6. Share Nutrition Tips
Good nutrition and healthy food are a vital part of maintaining a healthy lifestyle. And considering that your audience is mainly composed of fitness enthusiasts, you can share a series of nutrition tips and meal plans.
Sharing nutritional tips and meal plans will help to add variety to your fitness social media posts, whether you are posting on Facebook, Twitter or Instagram. And, you don't have to spend your entire day trying to make complicated meals.
You simply need to look up simple meal plans online, and then shoot a couple of videos. With simple meal plans, you will save not only time but you will also end up with several videos, which you can be posting one at a time on your socials.
7. Share Fitness Studio Updates
It's highly likely that your fitness studio will not be open throughout the year. For instance, you may decide to close it during the holidays or when you are attending a special event like a friend's wedding.
And, it can be an extremely frustrating experience for your clients to come all the way, only to find the gym closed, without any notification. Besides, you will have wasted their time or even money, if someone had to drive all the way.
So, it's important to schedule studio closures and other important updates into your fitness content calendar. You can then come up with visually appealing designs and post them regularly on your social media pages, to keep your clientele updated.
As much as these updates may not necessarily help to boost your engagement on social media, they will help to keep everyone updated. Besides, you will come across as a professional fitness brand that cares about its clients.
8. Post Reviews and Testimonials
Testimonials and reviews should also be part of your fitness social media content strategy. Furthermore, they can prove to be an effective tool for not only increasing engagement but also attracting new members to your fitness studio.
Hence, if you already have reviews and testimonials on your fitness website, you can simply repurpose them and share them across all your social media platforms. But, make sure you've requested permission from your members before posting their reviews and testimonials on your social media channels.
9. Share New and Ongoing Fitness Center Projects
Whether you are renovating a section of your fitness studio, you are opening another branch or you are planning to launch a new class, you should share this news with your followers on your fitness social media channels.
Sharing such happenings will help to build excitement around your fitness business. Furthermore, you may even land some more clients, who may want to check out your new fitness studio or class.
10. Take Your Audience Behind the Scenes
A behind-the-scenes tour is perhaps one of the most overlooked fitness social media content ideas. But, you shouldn't overlook it. First, it will help to humanize your fitness brand. A behind-the-scenes tour will give you an opportunity to connect with your audience at a deeper level.
Also, it will help you to establish meaningful relationships with your fitness clients while helping to foster a closer gym community. And as you may probably know, establishing a close-knit gym community will go a long way in raising the member retention rates for your fitness center.
11. Wrapping It Up
Your options are almost endless when it comes to fitness social media content ideas. So, if you are stuck on what you should post on your fitness social media channels, you can use any of the ideas we've discussed in this article as inspiration. And with regular posting and engaging your audience on social media, you will build a formidable following, leading to a greater reach, more visibility for your fitness business and more clients.