Most gym owners make the mistake of selling memberships right away, whenever they come across a prospect. However, it's not advisable to use this approach. Trying to sell too fast may push away some potential clients. Furthermore, with this approach, you may end up missing out on some potential leads. Instead, your customer acquisition strategy should use a gym sales funnel.
A gym sales funnel will help to build trust with potential clients, thus increasing the chances of acquiring and retaining that client. Furthermore, a gym sales funnel will also help to generate more leads, gain more clients and generate more revenue. Also, a gym sales funnel will help you to separate good leads from the bad leads.
In this article, we will explore the benefits of a gym sales funnel as well as the key stages of a successful gym sales funnel. We will also walk you through how to create an effective gym sales funnel to grow your fitness business.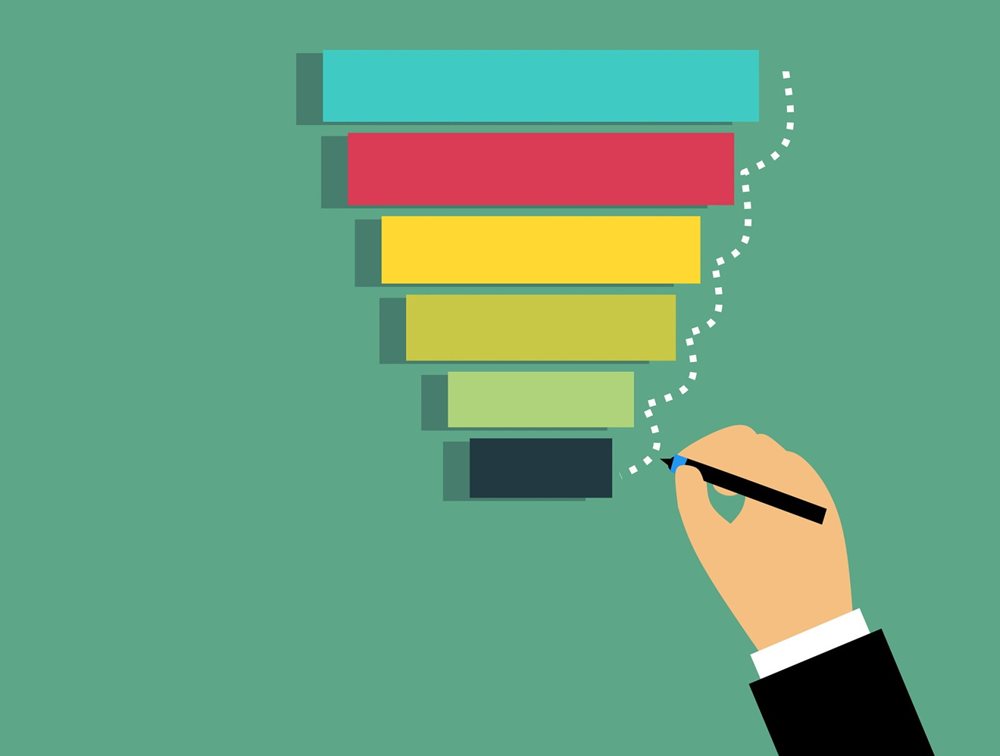 1. What is a Gym Sales Funnel?
A gym sales funnel is the process that your prospects will follow or go through to become your customers. It mainly consists of three parts. These are the top part, the middle part and the bottom part.
The top part of the funnel entails the strategies that you will employ to attract prospects to your fitness business. For instance, they can include an advertisement that you place in a local newspaper or flyers that you distribute in a local coffee shop.
The middle part of the funnel will involve the processes that will take place before the prospect converts to a gym member. For instance, it can involve the prospect visiting your social media pages or your website, to learn more about your services.
The bottom part covers the final purchase. This is where the prospect will enter their credit card details to finalize the transaction and purchase your gym membership.
Simply put, a gym sales funnel will describe where the prospect is in their purchasing journey – whether they've just heard about your fitness business or they are a loyal customer renewing their membership.
2. Importance of a Gym Sales Funnel
As mentioned earlier, a gym sales funnel helps to map a prospect's journey as they become your customers. Hence, it will provide you insights into what the prospect is doing or thinking at each step of the purchasing journey. You can then use these insights to invest in the right marketing strategies and channels, deliver the right messaging at each stage and convert more prospects into long-term paying customers.
For instance, you may notice that several prospects at the decision stage choose to sign up for another gym instead of yours, mainly because of your pricing. With this information, you can then modify your pricing to align with that of your competitors, thus helping to increase your conversion rate. Without a gym sales funnel, it's almost impossible to make such observations.
3. Key Stages of a Successful Gym Sales Funnel
A potential gym member will pass through different stages from the time they hear about your gym for the first time until they sign up for your membership. These four stages are awareness, interest, desire and action or AIDA, as they are popularly known in the marketing industry. Let's take a closer look at each of these four stages and their role in the gym sales funnel.
3.1 Awareness
As the name suggests, the awareness stage is when a prospect will first become aware of your fitness business and the services you offer for the first time. They may develop this awareness by learning about your gym on social media, coming across your ad on different media, or hearing about it from their friends, family, work colleagues, or other close associates. They may also learn about your gym for the first time by conducting a Google search.
At this stage, the prospect may conduct some preliminary research. And if they are convinced that your gym is the right fit for them based on that research, they may sign up for your membership right away. But, this is usually a rare scenario. In most cases, you will have to convince the potential client further. For instance, you can request them to visit your studio or contact you either via email or phone.
3.2 Interest
At this stage, a potential fitness client has already learned more about your gym and the services you offer. Simply put, you've managed to capture their attention. But, you haven't yet fully convinced them that your gym is the best for their needs.
During this stage, the prospect is doing further research, comparing your gym with the others in the area, and weighing their options. At this point, you need to build their interest. You can do so by offering something helpful, special or valuable.
For instance, you can build their interest by discussing their health and fitness goals with them, presenting client testimonials, or sharing a free nutrition plan with them. Using this approach of open communication, openness and freebies will help to make the prospect feel comfortable around you, thus building an element of trust.
The goal at this stage is to showcase your expertise, offer to help the prospect in any way you can, and help them to make an informed decision. So, avoid being pushy or aggressive, as using such an approach may push away a potential client.
3.3 Decision
By now, you've already warmed up the potential client and they are interested in signing up for your gym membership. But, they are still weighing their options before they can finally choose which gym to sign up for.
What you need to do at this stage is to convince the prospect that they need or want what you are offering. Simply put, you need to convince them to choose your gym instead of the others.
To do so, you can offer them something like a free membership for the first month, a discounted membership for the first two months or something irresistible, to convince them to move forward and cross the finish line.
3.4 Action
This is the last stage in a gym sales funnel. At this stage, the prospect becomes your client by signing up for your gym membership. But, just because they've signed up for your gym membership doesn't mean your work is done.
You will need to go a step further and focus on retaining that customer. You can do so by making them feel welcome and comfortable while offering outstanding services. And if your services are great and the customer is loving the experience, they will keep renewing their memberships. Besides, they may also refer their family and friends.
4. How to Create a Gym Sales Funnel
By now, you already know what a gym sales funnel is, its importance in client acquisition and retention as well its key stages. The question is, how do you create a gym sales funnel that you can use to capture and nurture fitness leads? Well, creating one is an easy process. Here are the steps that you should follow.
4.1 Launch Ads
Your gym sales funnel will only work if you will lure prospects into it through advertising. So, you will need a means of positioning your content in front of your target audience. And one of the most effective ways of doing so is by using an advertising platform, such as Google Ads. When properly set up, these ads are highly effective in generating gym leads.
4.2 Set Up a Landing Page
A landing page will provide the first opportunity for fitness leads to learn more about your gym and the services you offer. Prospects will arrive on your landing page after clicking the PPC ads you set up in the first step.
Your landing page needs to clearly describe the services you offer at your gym as well as the unique benefits of signing up for your gym membership. The landing page needs to have a compelling and strong copy, as this may be the only opportunity to impress the potential client.
Your landing page will also need to have a means for collecting the prospect's contact information. You will then use this information to get in touch with the prospect.
4.3 Set Up a Valuable Offer
Potential fitness clients will only sign up for your gym membership if you offer something valuable, in exchange for their contact information. So, make sure that whatever you offer will convince them to do so. For instance, you can offer something like a seven-day nutrition plan or a free fitness e-book.
4.4 Nurture Your Prospect
At this stage, your prospect has moved from awareness to interest. And considering that you already captured their contact information in the step above, you should now begin nurturing them.
You can do so by sending a weekly newsletter, sharing the benefits of signing up for your gym membership. When crafting these weekly newsletters, you can include things like the equipment you have, classes, and unique offerings.
Also, you can share proof that your services work by including things like reviews, testimonials, client case studies, star ratings as well as success stories.
4.5 Finalize the Deal
For your prospect to move from the interest stage to the decision stage, you will need to offer them something irresistible, which will nudge them to take action. It should be something that would be difficult for the prospect to turn down or ignore. For example, you can offer your client a free personal training session for two weeks or free customized meal plans, including details of how to prepare the various meals.
5. Wrapping It Up
Whether you are a gym owner, a gym manager or a gym marketer, a gym sales funnel will play a key role in helping to attract gym leads and convert them into long-term clients. And creating one doesn't have to be a complex process. But, like any other strategy, you will need to experiment with various tactics and then choose those that work best for your gym.