As a health and wellness entrepreneur, you want your business to be as visible as possible. Also, you want those who come across your fitness business to become your long-term clients. Simply put, you need to have a robust marketing strategy in place.
Unfortunately, you may not have the skills or even the time to create and implement such a strategy. And without one, you will be putting your fitness business at a great disadvantage. Fortunately, a health and wellness marketing agency can help you with this problem.
A reliable health and fitness marketing agency will handle your marketing needs, leaving you with ample time to focus on running your fitness business while ensuring you provide excellent services to your clientele.
However, with so many health and fitness marketing agencies out there, choosing the best one for your fitness business can prove to be a challenge. But, you don't have to worry about that. We've done a thorough research and identified the top 7 health club marketing companies.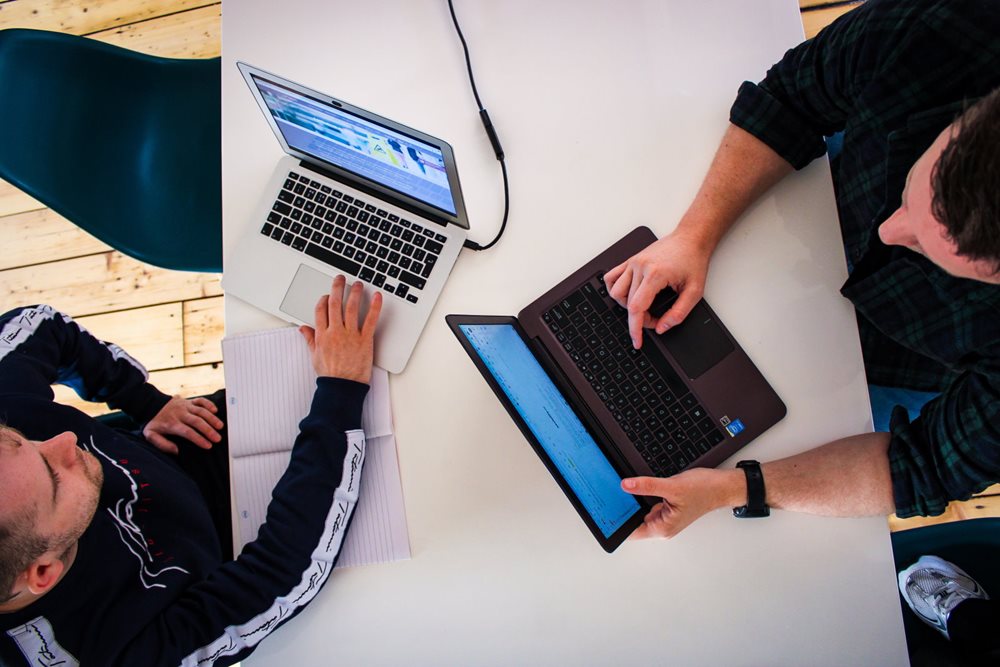 1. Benefits of Hiring a Health and Wellness Marketing Agency
The fitness industry is highly competitive. Hence, for your fitness business to remain relevant, you will need to up your marketing game. And one of the best ways of achieving this is by working with a professional fitness marketing agency.
The best health and wellness marketing agencies will take care of all aspects of your marketing campaigns, thus helping your fitness business to achieve its marketing goals. Here are some additional benefits of hiring a fitness marketing company.
1.1 Expert Guidance
A fitness marketing company already has a whole team of experts and professionals at your disposal. For instance, most health and wellness digital agencies will have web designesr, SEO experts, social media marketing experts, and others. The combined skills of these professionals will provide the best marketing solutions for your fitness business.
Furthermore, these professionals have created and implemented various strategies along the way. They already know what works and what doesn't. So, they will save you money, which you may have otherwise spent testing or trying out different marketing strategies.
1.2 Save Time
Creating and implementing a fitness marketing strategy can be a time-consuming process. For instance, you will need to set up various online and offline digital campaigns including SEO, social media marketing, paid ads, posters and flyers, just to name a few.
After setting them up, you will need to create time to monitor the results. And as a result, you won't be left with enough time to attend to your clients, which can be detrimental to your fitness business.
By hiring a fitness marketing agency, you will be left with adequate time to focus on what you do best, be it guiding your clients through their workouts or creating meal plans.
1.3 Keep You Updated on Developing Marketing Trends
Marketing trends are constantly changing in the health and wellness industry. And if you want your fitness brand to compete effectively, you will need to keep track of all these trends. But, keeping up with all these emerging trends is not always easy, considering that you have other commitments to attend to in your health and fitness business.
And this is where a fitness marketing agency comes in. It will keep up with all the emerging trends and keep you updated. Also, it will employ these emerging fitness marketing trends into your overall marketing strategy, to ensure your health and fitness brand remains ahead of the competition.
2. The Best Health and Wellness Marketing Agencies
Hiring a health and wellness marketing agency is, without a doubt, a cost-effective move for any health and fitness brand that wants to remain ahead of the competition. But, to get value for your money, you need to ensure you choose a reliable health and fitness marketing agency. In this section, we've compiled a list of the best health club marketing companies, which can help unleash the full potential of your health and fitness business.
2.1 Thrive Internet Marketing Agency
Launched in 2005, Thrive is one of the leading fitness marketing companies. Thrive offers a wide range of marketing strategies for gyms, health clubs and fitness businesses such as website design and development, search engine optimization (SEO), pay-per-click advertising, social media marketing, email marketing, content writing, reputation management and conversion rate optimization (CRO), among others.
Since it was established more than 15 years ago, Thrive has enjoyed a steady growth in clientele. It serves clients in almost all parts of the globe. And while it provides marketing services for businesses in almost all fields, it has a specific package for health and wellness businesses, to help boost the visibility of fitness brands and grow their clientele.
2.2 Blue Wheel Media
Established in 2011, Blue Wheel Media is a renowned fitness marketing agency, which has provided marketing services to some of the leading health and wellness brands.
Some of the health and fitness brands that this agency has served include Dynamic Fitness, Powerhouse Gym, Under Armour, Six Pack Fitness, Empower, YouFit Health Clubs, Dr. Kellyann, Body Complete Rx and Layer 8, just to name a few.
Similar to other renowned fitness marketing agencies, Blue Wheel Media offers a comprehensive range of marketing services like digital marketing, digital advertising, Amazon advertising and content creation.
Under digital marketing, you will get services like social media marketing, SEO, marketing automation, content marketing, influencer marketing, and analytics. The rates charged will depend on the marketing services that you choose.
2.3 WindFarm Marketing
WindFarm Marketing is another popular name when it comes to fitness marketing. It has earned the trust of some notable health and fitness clubs like Gold's Gym, Kaia FIT, Chicago CAC Athletic Clubs, The Edge Fitness Clubs, Forma Gym, The Alaska Club, and California Family Fitness.
WindFarm is among the few fitness marketing companies that have managed to integrate ABC Financial with the HubSpot platform. This integration can help gyms, health clubs and fitness centers to generate more, higher quality leads, improve member retention, track member attrition, maximize ROI, and track sales effectively.
As your fitness marketing agency, WindFarm will provide you with services such as fitness inbound marketing, fitness social media marketing, fitness websites and integrations, fitness content marketing, fitness search engine marketing, email marketing automation and fitness paid digital advertising.
2.4 UpSwell Marketing
If you are looking for a health and wellness marketing agency that can effectively handle all your marketing campaigns, then you should check out UpSwell Marketing. This fitness marketing agency specializes in digital marketing, gym direct mail, social media advertising and marketing, and online advertising.
It also specializes in analytics, meaning you can easily track whether your marketing campaigns are delivering the expected results. Launched in 2008, this fitness marketing agency has served more than 2,500 fitness studios and health clubs, while launching more than 25,000 campaigns.
2.5 Cardinal Digital Marketing
Cardinal Digital Marketing is a team of SEO specialists and digital marketing experts. From web design to social media marketing, email marketing to creating PPC campaigns, Cardinal will handle everything.
Cardinal understands that no two fitness businesses are the same. Therefore, its specialists will sit with you, go through your current fitness marketing strategy, analyze how it's performing and then come up with a new strategy, which can boost your reach, generate qualified leads and convert new customers.
2.6 Creatitive
Creatitive is a health and fitness marketing agency with experience spanning more than 10 years. Having developed branding strategies and advertising campaigns for hundreds of health clubs and fitness centers, this fitness marketing agency already knows what works and what doesn't.
This health and wellness marketing agency creates marketing strategies designed to boost your fitness brand's visibility and brand recognition, thus helping you to grow your fitness business.
According to the information posted on its website, Creatitive will help your fitness studio to be found more by local members, overtake your competitors, improve your conversion rate and get decent ROI from your marketing campaigns.
Creatitive offers all services that you may need from a digital marketing fitness agency like web design and development, digital marketing, organic and paid marketing, social media marketing and management and blog marketing. You will also enjoy ongoing support and consultation.
2.7 Lyfe Marketing
Established in 2011, Lyfe Marketing was started with one main goal – to help small fitness businesses grow. So, if you own a small fitness business and you are looking for a fitness marketing agency that can work with your small budget, then you should check out Lyfe Marketing.
And while Lyfe Marketing may charge lower rates than some of the other health club marketing companies, the services it offers are almost comparable. From website design to SEO, content marketing to social media marketing, email newsletters to search engine marketing (SEM), Lyfe offers almost all types of fitness marketing services, designed to help you acquire new members.
3. Wrapping It Up
Hiring a health and wellness marketing agency comes with numerous benefits. They have the skills needed to develop and launch an effective marketing campaign for your brand, which will help you to reach more clients and increase your revenue. Besides, they will also save you time and money, which you can invest into the core areas of your fitness business. You simply need to choose any agency that we've included in our list, contact them and check out their services. And from there, you can then choose a fitness marketing agency that aligns best with your needs.