If you are a personal trainer or a fitness coach, you are in the business of helping your clients make positive changes in your life, through eating healthy and exercising.
While exercising and a proper diet will go a long way in helping your clients to achieve their goals, they also need to have the right mindset. And, there's a high chance you've come across clients who gave up, feeling as if they are not making progress.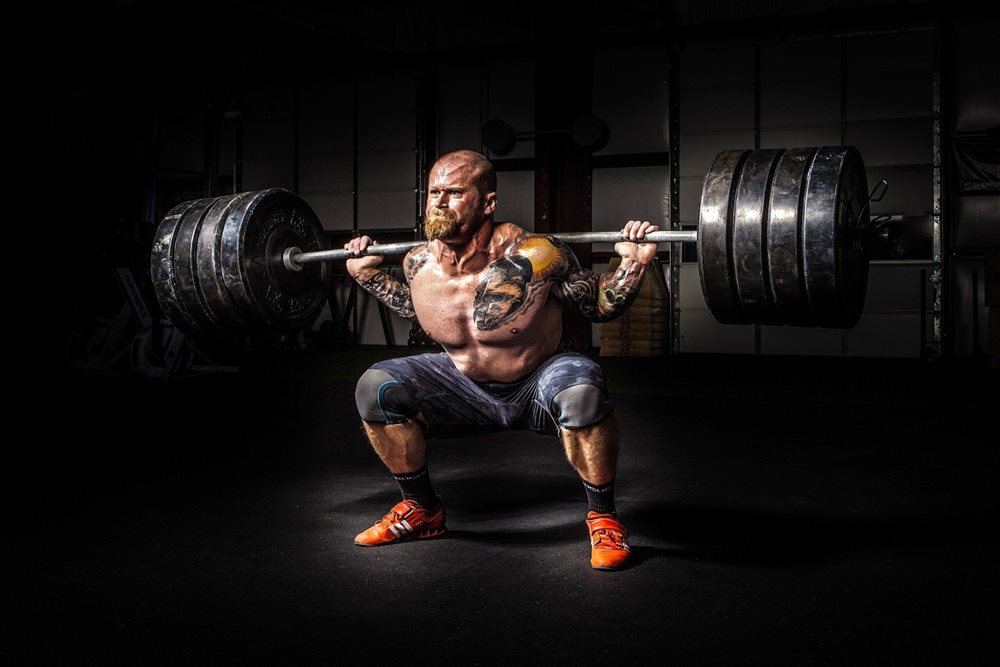 So, how do you motivate such clients so that they can recognize their potential to succeed and keep pursuing their fitness goals? One way to achieve that is by using motivational and funny fitness quotes.
We here at ContentBASE offer a whole bunch of them, ready made, as promo content. You can get them for Facebook or for Instagram.
And if that's not enough, then here are some more inspirational fitness quotes and funny workout quotes you can post on your socials to motivate them.
1. Fitness Motivation Quotes
Motivational fitness sayings and inspirational workout sayings can give your clients the push they are looking for to reach certain fitness milestones. Some powerful motivational workout sayings include:
Quitting is never an option unless you want to make it a habit.
Your body can handle almost anything, you simply need to convince your mind.
Success is about working hard consistently.
Fitness is not about competing with others. It's about competing with yourself and working to be better than you were yesterday.
Most people fail because of lack of dedication, not because they lack the desire.
Success doesn't happen overnight. A little progress every day will give you the results you are looking for.
You are one workout session away from a healthier lifestyle.
Focusing on your health and wellness is the best investment you can ever make.
Next year around the same time, you will thank yourself for starting your fitness journey.
Motivation will get you started, habits will keep you going.
Push yourself to achieve your fitness goals, because no one else will.
Always strive for progress, as opposed to perfection.
Wishing or manifesting will never change anything. You need to make it happen.
The difference between the possible and the impossible lies in your determination.
Fitness is a journey, not a race, or a sprint.
Regardless of how slow your progress is, you are still ahead of anyone who isn't trying.
Your body will achieve what your mind believes.
What's impossible today, will be your warm-up tomorrow.
Don't focus on the end result, focus on the journey.
Lift, until you can't lift anymore.
If you are still looking fresh at the end of your workout session, you didn't train hard enough.
Excuses don't burn calories. Pushups do!
2. Quotes to Convince People to Exercise
Convincing people to exercise and maintain a healthier lifestyle is not always easy. And as much as most people know the importance of prioritizing their health and fitness, only a few go on to take action and get started.
So, how do you convince people to exercise? Here are some encouraging workout quotes and sayings that will convince and inspire people to kick-start their fitness journey:
Today you feel sore, in a month you'll feel great.
Eat well, workout out, be patient, and commit to your workout routine. Your body will thank you.
Some want it, some wish it. Others make it happen. Choose wisely.
Only those who are willing to make the time and put in the work get the results.
Procrastination is the only thing standing between you and your body goals.
You can have either excuses or results, not both.
You will only see progress if you are willing to step outside your comfort zone.
If you love yourself enough, start your fitness journey today.
Limits only exist in your mind.
It's never too late to start your fitness journey.
Look in the mirror; are you happy with how you look?
If only you want it bad enough, you will find a way to get it.
You just need to start where you are and what you've got, and push yourself to the max.
If you think starting your fitness journey is time consuming and expensive, try living an unhealthy lifestyle.
A fit body and a healthy mind are the recipes to a happy soul.
Success is what you achieve once you cease making excuses for yourself.
3. Sayings about Goals
Fitness quotes and sayings can help to motivate and inspire your gym clients. They will inspire them to pursue and achieve the goals they want to achieve.
Whether they want to build strength, lose weight, build stamina, gain muscle, the following gym fitness quotes will help them to accomplish their goals:
Consistent exercise changes all aspects of your life. Your body, your attitude, your mind and your mood.
Good things only come to those who are ready and willing to sweat.
A good workout routine, long sleep and a good laugh is the recipe for good health.
If you have good health, you have hope. And if you have hope, you can conquer the whole world.
You can have all the money in the world, but it may not be enough to buy your health.
There's no gain without sweat and pain.
Don't just wish to have a good body. Be ready to work hard for it.
If you don't create time to exercise when you're young, you'll be forced to make time for fragility when you're old.
You are never too old to start working out.
There are no shortcuts to a healthy lifestyle. You must be ready to exercise and follow a healthy diet.
Pain is only temporary. Quitting will haunt you forever.
If something is important to you, you will find a way to achieve it. If not, you will look for excuses.
Don't allow age to change you. Instead, change the way you age.
4. Funny Fitness Sayings
While you should encourage your gym clients to take their workout seriously, it doesn't hurt to throw in a few funny gym quotes occasionally.
Funny sayings about working out will help to boost your clients' motivation while making fitness even more fun. Here are some fitness motivation funny quotes and funny workout sayings that you can share with your gym clients:
Having a bad day? Hit the gym!
Excuses will not kill fat, exercise will.
Still looking cute after your workout? You probably didn't push yourself hard enough.
Education is important. Muscles doubly so.
Unless you can't whistle the super mario tune anymore, keep pushing.
5. Female Fitness Quotes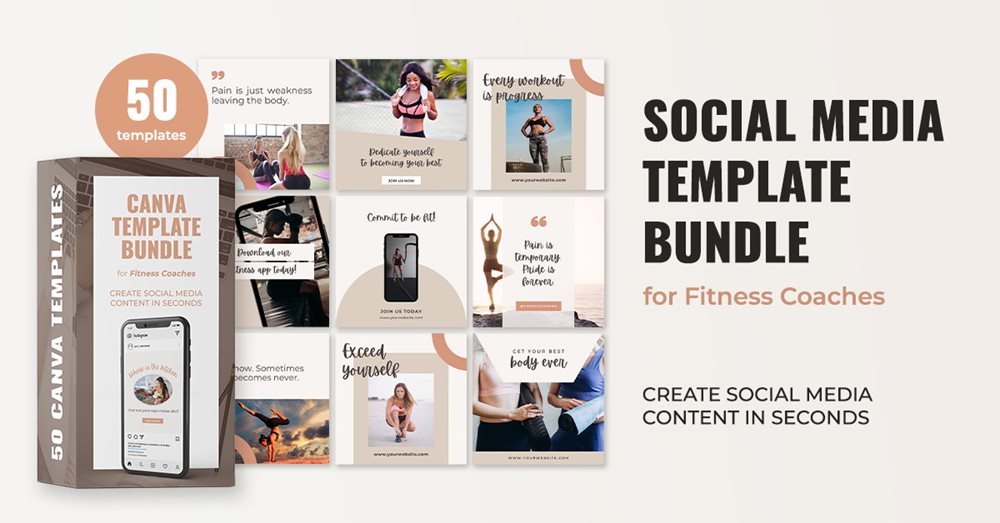 Are you looking to inspire and motivate your women gym clients? Here are a few motivational fitness quotes for women:
Keep your standards high and your squats low.
Exercise should be your stress relief, not junk food.
You have two choices, you either throw in the towel or use it to wipe the sweat off your face.
Never allow anyone to dull your sparkle, so you can keep shining in the gym.
Losing weight may be hard, but being overweight is even harder.
Weak women hit the happy pills, strong women hit the gym.
Whenever life knocks you down, do some push ups while you're down there.
Squats will not make you huge, but French fries, pizza, and cookies sure will.
6. Gym and Bodybuilding Quotes
Bodybuilding quotes and sayings will help to keep your gym clients motivated while giving them the extra nudge they need to hit their fitness goals every day. Here is a list of some of the most popular bodybuilding quotes and sayings:
Bodybuilding is just like any other sport. If you want to be successful, you must be ready to commit yourself 100% to your workout plan, proper diet and the right state of mind.
You don't eat for taste, you eat for function.
Sometimes you may lack the motivation to lift weights. But, always stay disciplined.
Everyone wants to be a renowned bodybuilder. But few are willing to lift their ass off for it.
Perseverance and self-discipline will determine your level of success.
7. Quotes by Famous Athletes
Professional athletes have not reached the level where they are by chance. Their success is a result of dedication, motivation and consistency. Here are some famous gym quotes and famous quotes about exercises to motivate your workout clients:
If something is standing between you and your success, you should move it. – Dwayne Johnson
If you are afraid of failure, you will never succeed. – LeBron James
It's harder staying at the top than getting there. – Mia Hamm
You are the only person that can prevent you from attaining your goals. – Jackie Joyner-Kersee
If you want to get in shape, be ready for a journey, not a sprint. - Kerri Walsh Jennings
Persevere for long enough, and eventually things will starting falling into place. - Manon Rhéaume
Champions keep on going until they win. - Billie Jean King
8. New Year Quotes
Thousands of people make fitness resolutions at the beginning of every year. Unfortunately, most usually give up before attaining their fitness goals.
So, how do you keep your clients motivated and inspired to stay on track? Here are a couple of New Year workout quotes that may do the trick:
Start now and you will be glad you started your fitness journey next January.
Working out is more like a relationship. If you cheat it will not work out.
It's a shame to grow old and wither away, without seeing the beauty and strength your body is capable of.
If you have time to watch TV, you have time to hit the gym.
9. Motivating Others to Exercise
Regardless of how committed they are to their fitness goals, your gym clients may require motivation and inspiration once in a while. And posting the above motivational and inspirational fitness and workout quotes will go a long way in convincing them that they can achieve their fitness goals. But, you also need to lead by example by being personally committed to your fitness goals. And with this approach, you will all become better versions of yourselves.