If you are looking to become a certified fitness coach, personal trainer, nutritionist or any other professional in the fitness industry, you will first need to choose your certification program. There are a number of certification programs out there, with each program having its own distinct features, study materials, requirements, and costs. And ACE is one of such programs.
In this guide, we will take a closer look at the ACE certification program. We will explore various aspects of this certification program, including ACE certification prerequisites, ACE certification costs, the scoring requirements to get ACE certified, and ACE recertification.
We will also walk you through its specialist programs and check how it compares with the NASM certification as well as its pros and cons. And by the time you finish going through this ACE certification review, you will have all the information you need, to decide whether ACE certification is the right one for you.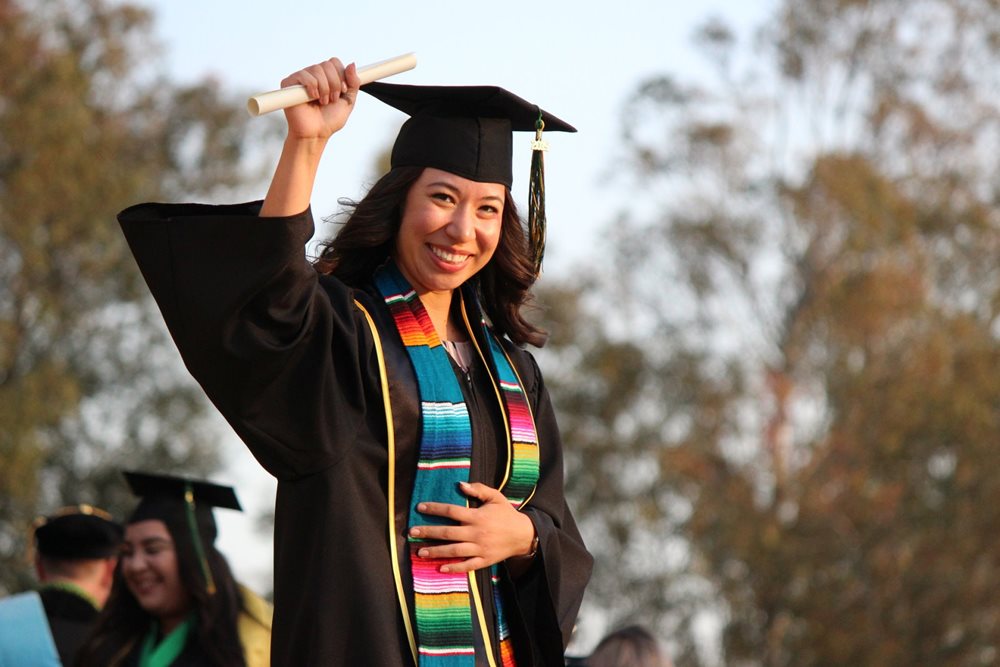 1. About ACE
Launched in 1985, the American Council on Exercise (ACE) is one of the oldest certification programs for fitness professionals. Since then, it has grown to become one of the most established certification programs for people who want to pursue a career in the fitness industry.
As of today, ACE has certified more than 70,000 health and fitness professionals. This organization offers a vast selection of certifications for fitness professionals. However, the ACE CPT certification is its most popular program.
Besides its certifications, ACE also offers plenty of resources for fitness professionals, continuing education, live workshops, specialist programs as well as free webinars, among others. Also, is accredited by the National Commission for Certifying Agencies (NCCA).
2. ACE Certification Requirements
ACE certification requirements vary from one course to the other. For the ACE, personal training certification and ACE group fitness certification, you will need to meet the following eligibility requirements to register for the exam:
Be at least 18 years or older when registering
Have a valid AED and CPR certificate
Present a valid, government-issued photo ID together with a passport, military ID or driver license, whichever applies
Hold a high school diploma or its equivalent
Also, to site the ACE physical trainer certification exam, you will be required to register at least ten days before the exam date. And if you are sitting a special accommodation exam, you are required to register at least 15 to 30 days before the exam date.
If you are looking to register for the ACE health coach certification exam, you need to meet the following requirements:
Be 18 years or older
Have a valid AED and CPR certificate
Present a valid, government-issued photo ID, accompanied by a driver's license, military ID or passport
Apart from the above basic requirements, you will be required to submit proof of one of the following before you can be allowed to register for the ACE health coach exam:
An associate degree or higher certification from an accredited institution in exercise science, fitness, healthcare, wellness, nutrition or a related field
Documented work experience of at least two years, designing, coaching, implementing or leading in fields such as wellness, exercise, physical activity, nutrition or wellness
Valid NCCA-accredited certification in nutrition, fitness, wellness, human resources, healthcare or any other related field
Completed a health-related education or training program
3. ACE Certification Cost
The amount of money you will pay to become ACE certified will depend on the course that you choose. For the ACE personal trainer course, you have three different study programs to choose from, depending on your preferences and financial situation. The available packages for the ACE personal training course include:
Basic Package at $594
Plus Package at $699
Advantage Package at $1049
Just like the Ace personal trainer certification, the Ace health coach certification course also comes with different programs, available at different price points. They include the Basic package at $699, the Plus package at $909 and the Advantage package at $1259.
So, how long does it take to get ACE certified? According to the information posted on the organization's website, the learning experience will take approximately three to four months, spread across 80 to 100 hours.
Once you've finished going through the study materials provided in the different packages, you can then sit the ACE personal trainer certification exam, the ACE health coach certification exam or the ACE group fitness instructor exam, depending on the course you are studying.
4. ACE Recertification
You are required to recertify or renew your ACE personal trainer certification, ACE group fitness certification, or ACE health coach certification every two years. To recertify your ACE credentials, you will need to earn at least 20 hours of ACE-Approved continuing education credits (2.0 CECs).
Also, you must ensure your AED/CPR certificate is up-to-date at the time of recertification. ACE recertification will cost you approximately $129 per certificate, regardless of whether it's an ACE personal trainer certificate, ACE health coach certificate or ACE group fitness certificate.
Recertifying more than one certification comes with a discount. For instance, the ACE recertification fee for two certifications will be $69 each, $59 each for three certifications and $49 each for four certifications. You should note that late renewal of ACE certifications attracts a penalty. If you are late by up to three months then the ACE recertification fee will be $169 per certification while the ACE recertification fee for up to six months past the due date will cost you $199 per certification.
5. ACE Specialists Programs
Like most of the other fitness certification programs out there, ACE also offers a couple of specialist programs. These ACE specialist programs are designed to help fitness professionals gain more knowledge and skills. Also, they are designed to help various ACE-certified fitness professionals to provide better health and fitness services to clients. Some of the specialist programs that this organization offers include:
ACE Fitness Nutrition
ACE Functional Training
ACE Behavior Change
ACE Youth Fitness
ACE Weight Management
ACE Senior Fitness
ACE Sports Performance
ACE Orthopedic Exercise
ACE has also partnered with other organizations to offer specialist courses. For instance, there is the Functional Aging Group Exercise training program offered in partnership with the Functional Aging Institute and Cancer Exercise training program, offered in partnership with the Cancer Exercise Training Institute.
6. ACE Vs. NASM Certifications
While ACE may be one of the most popular certifications for fitness professionals on the market, some people opt to be certified with NASM. So, should you go for ACE or NASM certification? Let's take a closer look at how these two fitness certifications compare.
6.1 Certification Cost
ACE is the cheaper program between the two. Its basic package goes for $594 while NASM basic package goes for around $629. NASM basic package is also one of the most expensive in the industry. So, when it comes to certification cost, ACE carries the day.
6.2 Certification Pass Rate
NASM and ACE programs are among the most challenging in the industry. Besides requiring extensive study, you also need to have some knowledge on various topics like biomechanics, physiology and anatomy.
The ACE certification focuses on program design, implementation and modification while that offered by NASM centers around exercise technique and instruction. According to PT Pioneer, the ACE exam pass rate in 2019 was 71% while that of NASM has an average pass rate of around 65%. Again, ACE certification outperforms the NASM certification when it comes to pass rate.
6.3 Recertification Requirements and Cost
As discussed earlier, ACE requires you to recertify your fitness certifications every two years. And this is also the case with NASM. The requirements are also similar. However, the NASM recertification cost is lower than ACE. Currently, the NASM recertification cost is $99 per certificate while the ACE recertification cost is $129 per certification. Therefore, NASM is the winner here when it comes to recertification costs.
6.4 Number of Test Questions for Certification
NASM certification exam comes with 120 questions, which you should answer in approximately 120 minutes. As for ACE, you have 150 questions, which you are required to answer in 180 minutes. If you are like most people who prefer short tests, then NASM carries the day.
6.5 ACE Certification Vs. NASM: Which is Better?
So, is NASM or ACE better? Well, whether to choose ACE or NASM comes down to personal preferences. As you can see, they are almost at par in various aspects. Overall, ACE comes on top when it comes to certification cost and certification pass rate. NASM, on the other hand, carries the day when it comes to recertification cost and a shorter test. But, both certifications come with strengths and weaknesses, meaning you can't say one is better than the other.
Whether to choose ACE certification or NASM certification comes down to the type of clients you will be training. If you intend to be offering personalized training like someone recovering from an injury, then you should go for the NASM certification. On the other hand, if you simply need a cost-effective certification that will equip you with industry-recognized credentials, then you should go with ACE.
7. ACE Certification Pros
Great course materials
Excellent support
NCCA-accredited certification
A vast selection of specialist programs
8. ACE Certification Cons
9. Verdict
Without a doubt, ACE is one of the best certification programs for personal trainers, group fitness trainers, health coaches and other fitness professionals. Its training courses equip you with the knowledge and skills that you will need to succeed as a fitness professional. Furthermore, its programs are among the most affordable in the industry. Also, its certification is widely recognized in the industry, meaning you will not have a hard time landing a job as personal trainer, group fitness trainer or health coach. If you are looking for a great, well-rounded fitness certification that can help to kick-start your career, then ACE is a worthy consideration.