Whether you are starting your bodybuilding journey or you are a competitive bodybuilder, Instagram provides a great platform to share your journey, inspire others, and share tips with your followers.
Leveraging this highly popular platform will help to increase your exposure to your fitness Instagram account and grow your followers. And one of the most effective ways of accomplishing that is by using bodybuilding Instagram hashtags.
Also, adding Instagram bodybuilding hashtags to your posts will lead to more likes and comments, thus increasing the level of engagement on your Instagram bodybuilding posts. And the higher the level of engagement, the easier it will be to build a large following on Instagram.
In this article, we will explore the benefits of using bodybuilding hashtags on Instagram. We have also compiled a list of some of the best bodybuilding Instagram hashtags to get followers and likes. We've also shared some great tips on how to use bodybuilding Instagram tags to get more likes and followers.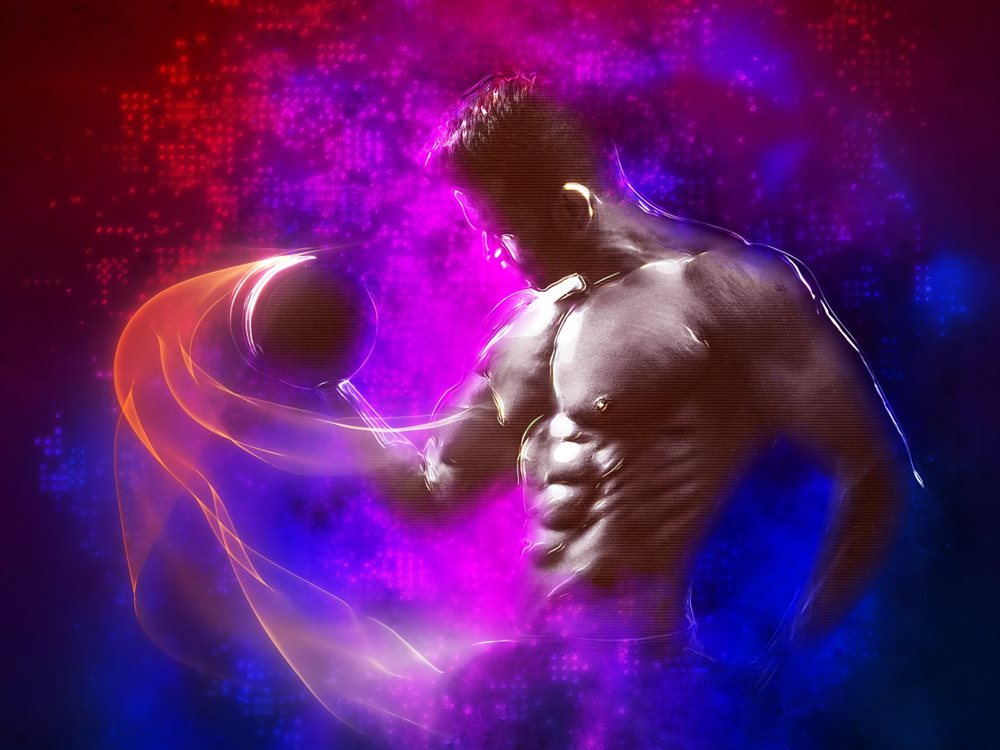 1. Why Use Bodybuilding Instagram Hashtags
If you visit Instagram today and check out bodybuilding posts, you will notice that almost all of them are accompanied by hashtags? The question is, what's the importance of adding bodybuilding hashtags to your bodybuilding posts on Instagram? Here are some reasons why:
1.1 They will Help Your Bodybuilding Content Get Discovered
Instagram uses hashtags to sort, organize and categorize content and posts on its platform. Whenever a user searches a certain hashtag, the search results will include all the posts related to that hashtag. And this will also be the same with your bodybuilding posts on Instagram.
For instance, if you add the hashtag #bodybuildinggym to a video or photo post, it will become visible for this hashtag. So, in case someone searches for this hashtag on Instagram, your post may be among those that appear on that individual's feed. And as a result, they will help users to discover your bodybuilding content more easily and engage with it.
And most importantly, bodybuilding hashtags will help to increase your visibility on Instagram. They will help you to be discovered by new users, thus helping to increase your following.
1.2 They Can Help You Promote Your Bodybuilding Brand
If you own a bodybuilding brand, Instagram bodybuilding hashtags can help to boost brand awareness, increase conversions and grow your bodybuilding business. To achieve this, you simply need to use campaign-specific hashtags.
For instance, if you sell bodybuilding supplements, you can come up with a campaign such as a product launch. You can then create short and unique hashtags around the products you are launching.
From there, you can request your followers to share these unique hashtags. Whenever someone clicks on such a hashtag, they will come across the products you are launching, thus increasing the chances of making a sale.
1.3 Users Will Quickly Understand Your Posts
Instagram is a busy place. Hence, getting users to spend time looking at your posts is not easy. Generally, most Instagram users take a few seconds to scan a post. And if it's not relevant to them, they will proceed to the next one.
Using bodybuilding hashtags will help the user quickly understand your post is about bodybuilding. And if they were looking for such content, they will stop to read it or even click it to learn more. On the other hand, if your bodybuilding post doesn't have the relevant hashtags, the user will scroll past it, meaning you may have lost a potential follower.
2. Top Bodybuilding Hashtags
When it comes to bodybuilding hashtags on Instagram, you have millions to choose from. So, which tags should you add to your Instagram posts to get the highest level of engagement? Well, we've done the heavy lifting for you and identified the best bodybuilding hashtags for Instagram to get more likes and followers. With that said, let's jump right in.
2.1 Best Bodybuilding Instagram Hashtags
Whether you are shooting for a bodybuilding sponsorship or you are working to be the next Instagram bodybuilding influencer, using the top bodybuilding Instagram hashtags on Instagram can help to boost your post's visibility and increase your popularity. The best bodybuilding Instagram hashtags will put your posts in front of thousands of people across the globe, leading to more likes and comments. Also, these hashtags can entice people who see your posts to become your followers. Some of the top bodybuilding Instagram hashtags include:
#Bodybuilding
#Bodybuildingmotivation
#Powerlifting
#Bodybuilder
#Heavyweightlifting
#Powerbuilding
#Powerliftingmotivation
#Benchpress
#Shoulderworkout
#Shredding
#Legday
#Legsworkout
2.2 Home Workout Bodybuilding Hashtags
As a bodybuilder, there's no doubt that you love going to the gym every day. But, it's may sometimes be impossible to do your workouts in the gym, due to various reasons. For instance, the weather may be extreme, making it hard to leave your house. Also, your gym may be closed for a renovation or any other reason.
Whichever the case, it doesn't mean that your bodybuilding workouts should take a break. You can still do your workouts at home. Here are some of the most popular home workout bodybuilding hashtags that you can include in your Instagram posts to inspire others across the globe.
#Workoutathome
#Dailyworkout
#Homeworkouts
#Bodybuildingathome
#Hometransformation
#Bodybuildinggoals
#Noexcuses
#Workoutroutine
#Hometraining
#Backyardbodybuilding
#Bodybuildingaddict
#Bodybuildingjunkie
#Rippedathome
#Homeworkoutchallenge
#Homepersonaltrainer
#Homefitnesschallenge
#Bodybuildingforlife
2.3 Weightlifting Instagram Hashtags
Are you preparing for an upcoming weightlifting competition and you want to tag your followers along? Or do you simply want to inspire aspiring weightlifters? Well, you can achieve any of these objectives by sharing your weightlifting videos and photos on Instagram. But to reach as many people as possible, it will be highly advisable to use weightlifting Instagram hashtags. Fortunately, there's an abundance of weightlifting hashtags, which you can use to share your journey on Instagram or inspire others. They include:
#Powerlifter
#Powerbodybuilding
#Competitivebodybuilder
#Olympiclifting
#Weightliftinglife
#Weightliftingphysique
#Weighttraining
#Weightliftingmonster
#Weightliftingmotivation
#Lovetolifter
#Liftheavier
#Weightliftinginspiration
#Morningweightlifting
#Trainharder
#Weightliftingcontest
#Weightliftingaddict
#Fitnessaddict
#Weightliftinglife
2.4 Bodybuilding Diet Hashtags
Bodybuilding is not all about lifting weights in the gym. To build muscle, you will need to eat right. In fact, according to bodybuilding guru Vince Gironda, bodybuilding is 80% nutrition. Therefore, as a bodybuilder, it goes without saying that you will be spending a considerable amount of your time preparing some heavy meals in the kitchen. And you can inspire others by sharing your meal plans, preparation methods, and tips. Here are some hashtags that you can use to reach a wider audience:
#Bodybuildingdiet
#Bodybuildingmealplan
#Bodybuildingfood
#Gymfood
#Preworkoutfood
#Recoveryfood
#Musclemeals
#Bodybuildingmealprep
#Fitnessmeal
#Flexiblebodybuildingdiet
#Postworkoutfood
#Musclefood
#Feedyourmuscles
#Musclefuel
#Musclebuildingfood
#Foodforbigmuscles
2.5 Bodybuilding Motivational Hashtags
Most people in different stages of their bodybuilding journeys head over to Instagram for motivation. And you can be the source of that motivation. If you are looking to inspire others looking to become professional bodybuilders, there are hundreds of motivational bodybuilding hashtags that you can add to your posts. These bodybuilding motivational hashtags will not only help to inspire others but they can help to boost your reach in the bodybuilding community.
#Bodybuildingmotivation
#Fitinspiration
#Progressnotperfection
#Makeithappen
#Exercisemotivation
#Bodyunderconstruction
#Nevergiveup
#Nothingshouldstopyou
#Strongerthanyesterday
#Betterthanexcuses
#Youareawarrior
#Bodybuildingneverstops
#Bodyconfidence
#Youcandoit
#Findyourstrong
#Bigmotivation
#Rememberwhyyoustarted
3. How to Get the Most Out of Bodybuilding Hashtags on Instagram
While hashtags provide a great means of increasing your visibility on Instagram and growing your following, their effectiveness will depend on how you use them. In this section, we've put together a couple of tips, which can help you to get the most out of bodybuilding hashtags on Instagram.
3.1 Use Specific Hashtags
When using bodybuilding hashtags on Instagram, it's highly advisable to use specific hashtags. Using generic bodybuilding hashtags may reach a lot of people, especially if you are simply looking to get likes. On the other hand, if you are looking to reach a targeted audience, then you should use specific hashtags.
For example, if you sell bodybuilding supplements, tagging your posts with a generic hashtag like #healthsupplements may not produce the desired result. But, if you tag your posts with a specific hashtag like #bodybuildingsupplements, your target client will come across this hashtag and engage with it, leading to more conversions.
3.2 Leverage Trending Hashtags
You should also take advantage of trending hashtags to expand your reach. Social trends, events, holidays and happenings in your niche can provide great opportunities for reaching a new audience. So, always keep an eye for the trending hashtags in the bodybuilding industry and add them to your posts whenever possible. But again, only use them if they are relevant to your audience.
3.3 Mix Longtail and Popular Hashtags
As noted above, using generic or popular hashtags can help your posts to get you several likes immediately after posting. The problem is, your post will quickly get buried under other content posted using the same hashtag.
Therefore, it will be advisable to mix longtail hashtags with popular hashtags. As much as longtail hashtags may not have many people following them, they usually tend to have a dedicated or targeted audience. And since not so many people are using them, your posts will remain visible for longer.
4. Wrapping It Up
If you are a bodybuilder, bodybuilding Instagram hashtags provide a powerful means of increasing engagement and growing your audience. Also, they can help you to reach more potential customers if you are selling bodybuilding-related products. Whether you intend to use this platform to grow your following, reach more customers or both, bodybuilding Instagram hashtags can help you achieve that.