Marketing is an integral part of running a successful fitness business. And this also applies to boutique gyms. While boutique gyms are relatively new in the fitness industry, their number has considerably increased over the last few years. As a result, the competition for the target client has increased.
Therefore, whether you have a newly opened boutique gym or yours has been operational for several months, you will need to come up with innovative and aggressive boutique gym marketing strategies to drive membership sales. If you fail to do so, you will struggle to attract new clients or your membership will stagnate, regardless of how fancy or well-equipped your box gym is.
In this article, we will walk you through 9 powerful and effective boutique fitness club marketing strategies, which will help your boutique gym to stand out from the competition, reach a wider client base, and land you more clients.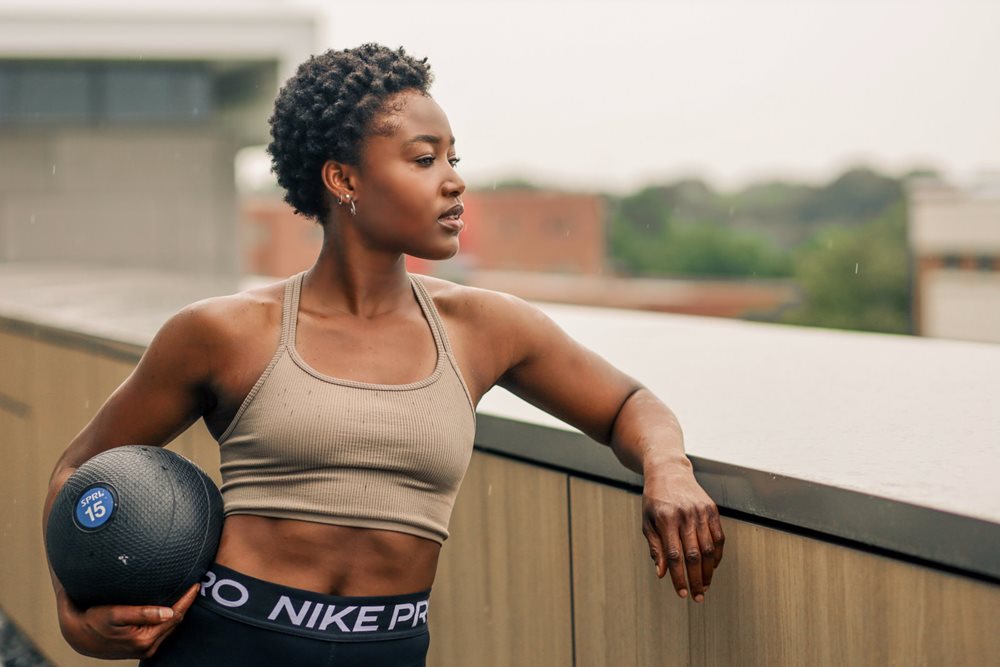 1. Leverage Targeted Advertising
According to Statista, there were approximately 3.6 billion social media users worldwide in 2020. And this number is expected to increase to around 4.4 billion in 2025. On average, social media users spend approximately 145 minutes per day on various platforms. As you can see, people are spending a considerable amount of their time on various social media platforms and you can leverage targeted advertising to reach them with all sorts of interesting content.
For instance, you can use Facebook or Instagram ads to position your content directly in front of your audience. You can target your audience by demographics, location, interests, and engagement, among others. When properly done, targeted advertising on various social media platforms can help you to generate more leads and attract more potential clients to your boutique fitness studio.
2. Host Parties and Events
Parties and events are another great marketing strategy for boutique gyms and boutique fitness studios. They provide a cost-effective means of generating publicity around your boutique gym. For instance, if you are launching a new gym or you intend to add a new fitness class to your gym, parties and events can help to spread the word.
But, for such an event to deliver the desired results, you need to boost its visibility as much as possible. Fortunately, there are several ways of doing so. First, you can ask your friends, family, colleagues or gym members to share news within their social circles.
Also, you can post ads on local TV and radio stations about your upcoming event or party. Furthermore, social media channels are yet another way of building excitement around your upcoming event. You should also consider distributing flyers in places where your target audience is likely to frequent such as coffee shops or movie theaters.
3. Feature an Athlete of the Month
Featuring an athlete of the month, especially on social media platforms like Instagram or Facebook, is an effective means of increasing exposure around your boutique fitness club.
When you feature an athlete of the month on your various social media channels, it's highly likely that the individual will share that post with their followers. And this translates to more visibility for your boutique gym.
Consequently, some of the people that come across that post may start following your boutique gym on different social media channels, further increasing your reach. Besides, some may even end up signing for your gym's membership, simply from the simple action of featuring an athlete of the month.
4. Create a Referral Program
A member referral program is yet another effective boutique marketing strategy. According to referral marketing statistics, clients referred by other clients have a 37% higher retention rate, compared to the non-referred ones. Furthermore, referral leads convert approximately 30% compared to other marketing channels. Also, the lifetime value of referred customers is approximately 16% higher, compared to the non-referred customers. As you can see, having a referral program comes with numerous benefits for your fitness boutique, besides helping you to acquire new clients.
And the good news is, you won't have to spend a lot to have such a program in place. For a referral program, you simply need to encourage your friends, family or current gym members to refer people to your boutique gym.
You can then reward both the new member and the referee with various prizes. For instance, if the referrer is already one of your gym members, you can reward them with a free month. And as for the new member, you can offer them a one-week, free personal training session. The most important thing is to ensure that the incentives you are offering the referrer and the referee are worth it.
5. Host an Outdoors Workout
Word-of-mouth advertising can also help to bring clients to your boutique fitness club. And one of the easiest ways of leveraging word-of-mouth advertising is by hosting an outdoor workout.
If possible, you should make the event an open one, where both your gym members and passersby can participate. You can opt to hire an extra trainer or two for the day, since you will be dealing with a higher number of trainees, than what you are normally used to.
For an outdoor workout session, you simply need to identify a space, large enough to accommodate the workout session. You can rent a parking lot or simply head to a local park. Once you've identified a suitable space, you then need to haul your workout equipment there. And you don't need to carry everything, just some light workout equipment like skipping ropes, resistance bands, agility ladders, cones and resistance loops, just to name a few.
At the end of the workout, you should then distribute your business cards, and flyers, since some of the passersby may be interested to learn more about your gym and workout sessions.
6. Partner With Local Business
Establishing partnerships with local businesses is yet another great boutique marketing strategy. With this strategy, you can use two different approaches. First, you can identify a non-profit in your area that is trying to raise money for a humanitarian cause. You can then request them to sell your boutique gym passes in exchange for $10. With this arrangement, the organization will keep the money it has raised from the sale of the gym passes while your boutique gym will get new leads – making it a win-win for both of you.
Second, you can partner with local businesses selling health or fitness-related products like workout gear or health supplements. You can then promote their products in your boutique fitness club while they advertise their gym in their stores or on their website. Again, this will be a win-win situation for both businesses.
Also, you can partner with another type of box studio offering a different type of service. For example, you can partner with a local yoga studio, where their members will get a discount at your gym while your members will also enjoy the same type of discount at their facility. With such an arrangement, there's a high chance that some of the members of the yoga studio may become your long-term clients.
7. Launch a Google AdWords Marketing Campaign
If your marketing budget can allow, then you should consider setting up a Google AdWords marketing campaign for your boutique fitness club. However, make sure your marketing campaign is location-based.
By setting up a location-specific campaign, you will not waste your marketing money on people who are outside your boutique gym radius. After all, there's no point advertising your gym to someone who lives 10 miles away.
It's worth mentioning that you should start with a small budget such as $10 to $20 per day. A small budget will enable you to get a feel of how Google AdWords work. You will also get an opportunity to test what is working and what's not working. From there, you can then increase your budget gradually.
8. Partner With Local Influencers
Partnering with local influencers is yet another marketing strategy for boutique gyms that can help to generate leads and attract potential clients. You simply need to conduct simple research and compile a list of local influencers.
They can include people like local celebrities, heads of large local businesses, or renowned fitness enthusiasts in your neighborhood. You should then reach out to these individuals with offers like free or heavily discounted monthly memberships.
In return, you will ask them to spread the word about your boutique gym on their social media channels or tell their friends about it. As long as you offer something worth their time, it's highly likely that the influencers will agree to this partnership. And, you are assured of getting value for your money, thanks to their vast influence.
9. Don't Forget Traditional Marketing Channels
Most businesses these days tend to over-rely on digital marketing channels. And, as much as traditional marketing channels may not be as popular as they used to be, they remain highly effective.
So, when you are putting together a marketing strategy for your boutique gym, make sure you don't leave out traditional marketing channels. Newspaper advertisements, parade floats, flyers, handouts, sandwich boards and billboards can also help you to reach more potential leads for your boutique fitness club.
10. Wrapping It Up
Whether you've been in this field for several years and you are trying to overcome membership stagnation or you recently opened your doors, there are several marketing strategies you can use to stand out from the competition, generate more leads and attract new clients. You simply need to try out the different methods we've discussed above, test and measure and then choose what works best for your boutique gym.