Are you an avid gym-goer and you are planning to start your own fitness club? Chances are, you've already created a business plan, you've identified the perfect location for your fitness club and you already have a team of the best trainers ready to offer personal training to your clients.
Perhaps what's remaining is figuring out the perfect name for your gym or fitness center, to be used in its promotion. So, how do you come up with the best name for your gym? If you are in such a situation, you've come to the right place.
In this article, we will walk you through the importance of choosing the perfect gym name, as well as the steps to creating the perfect gym name. We'll also give you some guidelines for choosing the best gym names. Also, we've compiled a list of some potential fitness and gym name ideas to make your work easier.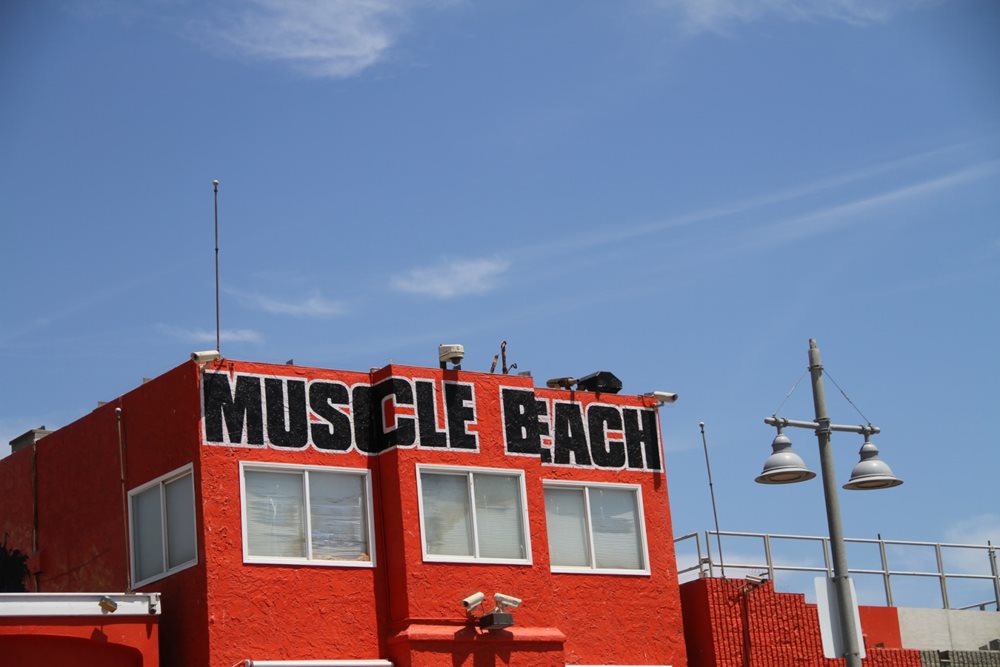 1. What's In a Gym Name?
Whether you are planning to start a yoga studio, Cross-fit gym, Zumba studio or just a general fitness gym, it's important to get the naming right. But can't you just choose any name that comes to mind? The truth is, your personal training business name is more than just a name.
If you get it right, you will be setting out on a strong foundation. On the other hand, if you get it wrong, you will be setting your fitness business on a shaky foundation. And as you may probably know, starting out on the wrong footing is simply setting yourself up for failure.
So, it's important to get it right when it comes to fitness center names. Here are the main reasons why should invest adequate resources to the naming process:
1.1 It Introduces Your Brand to Customers
Your business name provides the first point of contact between your brand and potential customers. Therefore, it plays an important role in influencing perception. It will determine how customers view your fitness brand as a whole.
Furthermore, you will also use it on your advertising and marketing materials, logo, website, and other communication channels. So, your personal training business name will define people's first impressions and thoughts about you.
The name you choose will also help people to remember your fitness center. As mentioned above, it's the first thing that people see. Therefore, if it makes the right first impression, it will stick with potential clients forever.
1.2 Communicates Your Expertise
Your fitness gym name will tell customers everything they need to know about your business and your expertise. It will tell them the services and products you offer, as well as what your company is all about.
For example, a name like Flow Yoga will tell people that you run a yoga studio or you are yoga classes. And besides communicating your expertise, your wellness center name will help to convince potential clients that you are the best fitness brand for them.
1.3 Provides a Unique Selling Proposition
Unless you are inventing your own niche, you are going to face plenty of competition in the industry. Simply put, you will be competing for the same clients as the other fitness companies.
So, your fitness club name is your first step in cementing your unique position in the health and fitness industry. If perfectly crafted, your exercise club name will help your wellness brand to stand out from the crowd. It will help to establish authority, trust as well as expertise in the fitness community.
2. Steps to Creating the Perfect Gym Name
As you can see, taking the time to come up with a good fitness business name is vital. The question is, how do you come up with a proper gym name? Well, here are the steps that you should follow:
2.1 Brainstorm Ideas
First, you should brainstorm health and wellness business name ideas. Brainstorming will help you to come up with some possible options. And to do so, you can start by noting down all the words that you can come up with relevant to the health and fitness industry. At this point, you are simply writing down anything you can think of. So, don't get specific here. Take at least 30 minutes or so to come up with as many names as possible.
You can also use a name generator like a fitness business name generator, workout name generator, personal training business name generator, yoga studio name generator, or a Crossfit box name generator, depending on the fitness business that you intend to set up. Such tools will help you to come up with hundreds of possible fitness center names.
2.2 Create a List of the Best Gym Names
After compiling a list of hundreds of fitness brand name ideas, you should then proceed to narrow down your list. At this point, you should strike off your list anything that appears bland, common, or irrelevant to your business. When narrowing down your list of the best gym names and best fitness names, you should ask yourself the following questions:
Is the name relevant to your business?
Is the name easy for people to spell?
Is the name easy to remember?
Does the name look appealing and attractive?
Whichever name you choose, make sure it ticks all the above boxes. If it doesn't, then you should proceed to the next one until you find one that aligns with all the above requirements.
2.3 Check Availability
By now, you have already narrowed down your list considerably. And chances are, you've remained with a couple of the best fitness names. At this point, you should check the availability of the options you've remained with. For availability, you should first check for domain availability. After all, you will need an online presence. So, make sure you perform a domain availability search to see whether the name is available.
If you've found some available names, you should then proceed to conduct a federal trademark records search. You want to ensure that no one else has trademarked your fitness business name. And you can easily do this by running a search on the U.S Trademark Electronic Search System, popularly known as TESS.
2.4 Register Your Gym Name
If your gym name is not taken, you can then proceed to register it. First, you will need to register your business, which is a straightforward process. You will also need to register your domain name. Make sure you register as many domain names as possible related to your training facility name.
3. Fitness and Gym Name Ideas
Are you still having a hard time coming up with the right name for your fitness brand? Well, worry not. We've compiled a list of some of the best gym name ideas, which you can use as inspiration. You can combine any of these exercise class names ideas to come up with the perfect one for your business.
3.1 Funny Gym Names
Amino Disrespect
Keep Calm and Squat On
The Pain Killers
Sun's Out, Work Out
Sole Train
Beast Mode Freaks
Flex Appeal
Between a Squat and a Hard Place
Muscle Rehab
Waist Management
3.2 Cool Gym Names
Fitness Heroes
Strength Center
Body Sculpting Studio
Power, Fitness and Strength
Power Zone
Strength and Fitness Palace
Pump House
The Muscle Studio
Anytime Fitness Center
Fitness Rats
The Fitness Parade
The Fitness Factory
3.3 Fitness Club Names
Muscle Feast
Absolute Fitness
Muscle Maniacs
Kardio Kings and Queens
No Quit Fitness
Fitness Founders
Body Temple Health and Wellness
We Lift Iron
Crazy About Fitness
Daily Burnout
Jungle Workout Studios
3.4 Cool Creative Fitness Names
Perfect Fitness
Fit Friends Only
Pumped and Proud
Six Pack Center
Blast the Fat
Fitness for Less
Just Two More
Coolest Fitness
Heart Happy Studios
The Muscle Factory
Worth the Weight
Fresh, Fit and Healthy
Stamina Club
3.5 Unique Gym Names
The Dream Gym
Fitness Freaks
Smart and Fit
Fitness Palace
The Sweat Zone
Fit Technicians
Rinse and Repeat
Fit and Fast
Shake it Off Gym
The Wellness Experts
The Weight List
3.6 Crossfit Gym Names
Crossfit Force
The A-Team
Hero Fitness and Strength Club
The Pain Reaction
Rock-Solid Fitness
Drop It Like a Squat
Vicious and Delicious
Crossfit Collective
Crossfit Gypsies
Crossfit Allstars
Clean Jerks
3.7 Fitness Group Name Ideas
The Strength and Fitness Camp
Fit and Fab Gym
Intensity Body Training
Fit Body Boot Camp
Urban Body Fitness
The Training Studio
The Fitness Zone
The Train Station
Handle Bars Gym
Make Your Body
3.8 Fitness Instagram Name Ideas
Stamina Club
24/7 Fitness Studio
The Dream Gym
Fast, Lean and Fit
Being Fit Studios
Premium Fitness Studio
Lift and Fit Gym
The Fitness Battalion
Infliction Fitness
Muscle Magic
Sculpt Masters
The Sweat Arena
Riot Fitness Gym
Muscle Monsters
Next Level Fitness
3.9 Yoga Studio Name Ideas
Mantra Yoga
Yoga Delight
Asana Aesthetic
Element Yoga
Beatitude Yoga
Do You Yoga
Vibe and Flow Yoga
Easy Yoga
YinYang Yog Studio
Third Eye Studio
Zen Collective
3.10 Home Gym Names
No Pain No Gain
Fitness For Life
Workout World
No Limits Fitness Center
Body First
Muscle Republic
Get Fit Fast
Fit City
The Sweat Shop
Weights and More
4. Closing Remarks
Crafting an attractive and effective name for your fitness brand is the first step in laying a foundation for your fitness business. The most important thing is to ensure you avoid old, generic or boring gym names. It should be short and sweet, easily pronounced, unique, legally available, expandable and flexible, and most importantly, something that you like. And having compiled a long list of potential fitness business names and gym name ideas, you should have no problem creating the perfect one for your fitness and gym business.