Your gym is only as good as its visibility. You can have the best gym in the world, packed with state-of-the-art equipment. But if nobody knows about it, then there's a high chance you will struggle to keep it running.
Therefore, besides getting in enough gym members, you will also need to identify ways of keeping the membership consistent. Fortunately, you can easily achieve this by running gym promotions.
Running gym promotions regularly provides one of the most effective ways of boosting your gym's visibility, attracting new clients, retaining the existing members, generating higher revenue, and boosting your bottom line.
But with so much information out there about running promotions, it can prove overwhelming to know which fitness club promotions to use or determine which gym promotion ideas deliver the best results.
If you choose the right approach, you will enjoy a massive return on investment. On the other hand, if you go with the wrong approach, it could hurt your brand. So, how do you ensure you run successful gym promotions?
In this article, we will help you to create the perfect gym promotion. We will also walk you through some proven, gym promo ideas, which will skyrocket your fitness club to new heights. We will also explore the best timings for running fitness center promotions and give you a 12-month plan of fitness club promotional ideas. Without further ado, let's jump in!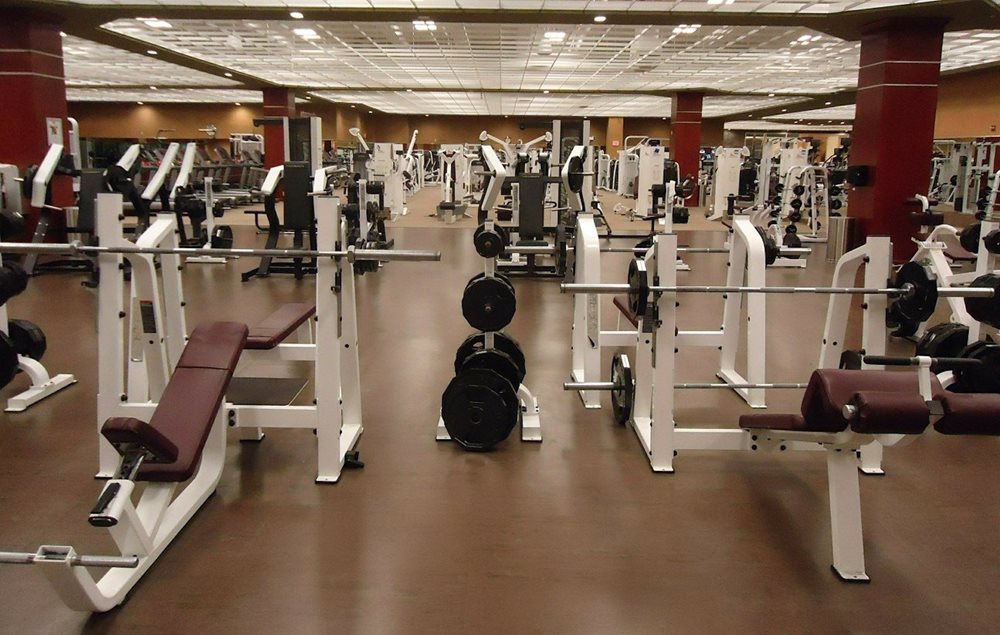 1. Creating the Perfect Gym Promotion
As mentioned above, promoting your fitness club the right way can lead to excellent results for your business. Running gym promotions will enable you to generate revenue quickly, achieve your sales target and grow your fitness business.
On the other hand, health club promotions also have the potential of damaging your brand, if you launch them without proper planning. So, it's vital to master the basics of creating and launching successful fitness center promotions.
To create and run successful gym promotions, you need to focus on two main aspects. These are your audience and your goals. Let's take a closer look at each of these two aspects as well as how to leverage them to launch successful fitness center promotions.
1.1 Understand Your Audience
When it comes to creating effective promo fitness ideas, you first need to understand what your audience wants.
Simply put, understanding what motivates the audience you are targeting will help to boost the effectiveness of your fitness club marketing campaign.
And as you may expect, different people will respond differently to various offers. For instance, if you are targeting a group of college students, lowering your gym membership by up to 30% can help to drive subscriptions considerably.
On the other hand, if you are targeting corporate executives, a price reduction may not motivate them to join your gym or renew their subscription. Instead, offering additional one-on-one training sessions or extending your hours of operation may prove to be a game-changer.
So, before you rush to launch gym a promotional campaign, you should ensure you research your audience deeply and understand what the different groups may respond to. With that information, you can easily come up with effective gym promotion ideas, which your target audience will find hard to resist.
1.2 Set Your Goals for Gym Promotion Ideas
Apart from understanding what your target audience wants, you also need to set goals for your gym promotion ideas. What do you want to achieve?
Your goals should be specific, measurable, attainable, realistic and timely (SMART). With this approach, your promotional campaigns will have a sharper focus. You will know what you want to achieve and when you expect the results.
For instance, you may be trying to boost your fitness club's memberships. Also, you may be looking to encourage lapsed members to renew their memberships.
It's worth mentioning that different goals will require different types of promotional campaigns. Therefore, make sure you are clear on what you want to achieve before you choose a certain type of promotion.
2. Gym Promo Ideas
Whether your gym is a few months old or it has been operational for years, gym promotions can provide a cost-effective method of boosting your club's memberships and subscriptions.
And the good news is, you have plenty of options to choose from when it comes to gym membership promotion ideas. Some of the methods that you can use include:
Publish motivational quotes on Facebook and Instagram, to drive more engagement
Refer a friend and get a free month
Repost your workout videos on Instagram and get a free upgrade
Buy a monthly membership and get one free
No activation or joining fee
Get free gym merchandise by sharing our Facebook page
Seven-day gym pass for new members
Free one-on-one training sessions for new members
Free nutritional meal planning or meal preparation with every renewal
Discounts, bonuses and offers
Free month pass for Google reviews
3. Best Timings for Gym Promos
Timing is vital when it comes to fitness promotional ideas and campaigns. The right offer, placed in front of the right audience, and at the right time, will deliver magic.
Research shows that January is usually the biggest peak for gym memberships. Most people make New Year's resolutions at the beginning of January. And maintaining a healthier lifestyle is usually a New Year's resolution for most people.
Therefore, if you run a gym promotion from the tail end of the year to mid-January, there's a high chance that you will see great results.
Also, offers and promotions that target seasonal trends, usually deliver outstanding results.
For instance, you could offer summer gym membership deals and summer gym specials in March, April and May. You can also consider running special fitness couples discounts for New Year, Black Friday gym membership deals and Cyber Monday gym offers and discounts.
If you opt to target season trends, make sure you create an element of scarcity. For example, if you state that your offer will be expiring within a certain period or it's limited to a particular number of clients, it will encourage more people to respond, since they don't want to miss out on the offer.
You can also achieve great returns by offering personalized offers such as sending birthday discounts of free gym merchandise to members. With proper timing, such gym promo ideas will go a long way in retaining and growing your gym membership.
4. Monthly Gym Promotion Ideas
If you are struggling to come up with gym promotion ideas for your business, we've done the heavy lifting for you. We've compiled a 12-month plan of gym promotion ideas so that you can hit the ground running.
Whether you are running gym promotions to boost loyalty, generate more leads, driver more referrals, or enhance visibility for your fitness business, the following ideas will be effective:
4.1 January – What Sets You Apart?
As mentioned above, most of the New Year's resolutions include maintaining a healthy lifestyle. And this includes joining a gym or fitness club. Therefore, most people have already made up their minds, meaning they don't need much convincing.
At this point, you only need to convince them to join your gym. So, your January promotion ideas and January marketing themes should revolve around what makes your facility unique. For instance, you can include things like free personal training or specific facilities like a swimming pool.
4.2 February – Encourage Renewals
Most of the people who had joined gym clubs in January have already quit. Therefore, your February promotion ideas should include encouraging people to come back to the gym. For instance, you can run a campaign that offers to reward members who attend like 10 sessions with something like a free class or personal training session.
4.3 March – Drive Referrals
Most gyms around the country experience a surge in membership around March. So, you should leverage this peak to boost your gym membership. Your gym March promotion ideas should be focused on driving referrals.
4.4 April – Promote De-stressing Services
April has been recognized as Stress Awareness Month. You can also use this opportunity to build visibility around your gym's de-stressing services. Some effective April promotion ideas to consider include:
Encouraging people to check out your aerial yoga classes
Reminding your members about your gym's spa, sauna and swimming pool facilities
Hosting a dance fitness class for your members
Holding a 30-day corporate stress reduction challenge
4.5 May – Summer Body Challenge
Summer usually begins towards the end of May. And this is the best time to start running your 'hot summer body' promotions. For instance, you can offer summer gym membership deals and summer gym specials to both new and prospective members. This will encourage current members to re-engage while attracting subscriptions.
4.6 June – All About Fruits
Peaches, blueberries, strawberries, passion fruit, cherries, pineapple and melon are all in season around this month. They will be fresh and cheap to buy So, fruits should be part of your June promotion ideas. Buy them in bulk and identify a heavily trafficked area within a short distance from your gym. And hand them out together with your flyers.
4.7 July – Focus on Socials
July also sees some resurgence, especially for members who had re-engaged. Your July promotion ideas should focus on your socials. Posting consistently on Facebook and Instagram will help to boost your reach and generate more leads for your fitness club.
4.8 August – Couples and Friends Discounts
Most people around this time of the year are working out in various outdoor settings. Therefore, most gyms experience inactivity. If your gym is also facing this situation, you can boost activity and attendance by encouraging members to bring their friends or spouses for free training. Ensure you follow up on those leads.
4.9 September – Fall Revival
September ushers in the beginning of the fall season. And most gyms will experience a small surge in demand. You can use this resurgence to launch new services or products. Some of the fall promotional ideas to consider include offering free training sessions, free trial periods for new members, free merchandise for new members, and other incentives.
4.10 October – Health and Fitness Challenge
The cold weather starts setting in around this time of the year. And this provides the perfect opportunity for dormant members to re-engage. You can encourage them by running a 10-day, 20-day or 30-day health and fitness challenge. Your October promotion ideas can feature things like small, easy-to-complete tasks, sent on social media or via email. Such tasks will considerably boost your gym's membership retention while motivating members to keep working out over the holiday season.
4.11 November – All About Black Friday
November is synonymous with Black Friday, which is one of the largest shopping days of the year. Therefore, people expect deals, discounts, offers and bonuses from their favorite brands. So, you should also leverage this opportunity to offer Black Friday gym membership deals and grow your membership. For example, you can offer a free two-week or a month-long trial to new members.
4.12 December – Free December Membership
December is all about the holidays. As you may expect, most people are now focusing on Christmas preparations. And this means that fitness may be forgotten for a while. But it doesn't mean you should also take a break. You should use this month to re-fill your membership for the coming year. To do so, you can offer fitness membership deals like a free December membership and a discounted January membership.
5. Wrapping It Up
Promoting your gym, fitness club or fitness center is not an easy task. But, if you do it right, gym promotions and fitness promotions have the potential of significantly boosting your membership, retention, visibility, loyalty, and client satisfaction. The most important thing is to identify your target audience, set your goals and plan ahead.