Are you a fitness influencer looking for motivational gym quotes for Instagram? Or are you a personal coach who wants to inspire your clients on their workout journey? Or are you someone who runs a gym Instagram account and you want to step up your posting game with some funny Instagram quotes and sayings?
If you answered yes to any or all of the above questions, you've come to the right place. We've compiled a list of some of the most inspiring, motivating, and witty fitness captions for Instagram.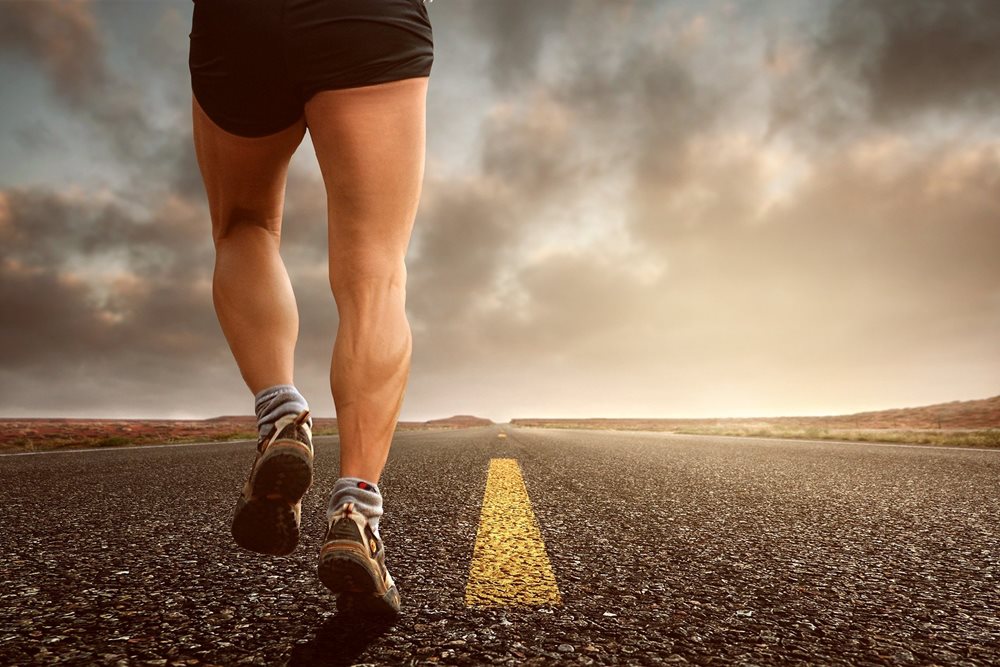 Whether you are posting Friday Instagram quotes, morning Instagram quotes, Instagram quotes for men/women or Instagram quotes for selfies, using these Instagram gym quotes and sayings can help you to get more shares, comments, and likes. Apart from boosting your engagement, these Instagram gym captions can also help to grow your following while helping to nurture potential leads.
1. Inspirational Gym Quotes
If you want your Instagram fitness account to grow, you must be posting regularly. But between planning your fitness classes and attending to your daily chores, you may sometimes lack time to create content for your Instagram fitness account.
Fortunately, we've done the heavy lifting for you. We've selected some of the best gym quotes for Instagram and compiled them for you. You just need to choose one for the day and keep inspiring your followers:
Persistence and energy can conquer every goal.
Don't stop when you are tired, only stop when you are done.
You may forget about your past workouts, but your body won't.
The journey will not be easy, but it will be worth it.
You have no one else to compete with but yourself.
Once you believe you can, you can accomplish almost anything.
Celebrate the small wins, for they will add up to a large one.
Don't expect to achieve your goals overnight. Rome wasn't built in a day.
Lazy people may call you obsessed with working out. In reality, they are merely jealous of your undying dedication.
You may not nail that workout today, but if you keep coming back for more punishment, eventually you will.
If you have time for Facebook, you have time to work out.
Another day, another work out.
Everyone starts working out in January, but only a few make it past March. Are you the wheat or the chaff?
Don't wait for someone to inspire you, inspire yourself.
Comfort is the only thing standing between you and your fitness goals.
It may take long to reach where you want to be, but every mile will be worth it in the end.
Don't let others tell you what you can and can't do. You are in charge of your own destiny.
Fitness is not a trend, it's a lifestyle.
Once you love yourself enough, healthy living will come to you naturally.
You can't be both fit and fat. Pick one, pick wisely.
Train mean, eat clean, get lean.
2. Funny Gym Quotes for Instagram
Are you looking for funny gym quotes, funny gym posts and funny gym statuses? We have the best collection. These witty and cool, funny gym quotes for Instagram will definitely tickle your followers. And at the same time, these funny gym puns for Instagram will motivate them to pursue their fitness goals:
Is life giving you lemons? Hit the gym and squeeze some squats out of yourself.
The key to happiness is to lift heavy, eat well, laugh more and avoid idiots.
Money can't buy happiness. But it can pay for a gym membership.
Turning and tossing in bed doesn't count as a work out. Hit the gym during the day, rest easy at night.
You can't please everyone. You're not an avocado.
If you want to achieve the pinnacle of fitness in your physique, dieting alone won't do the trick.
If the TV and the refrigerator were placed next to each other, some people would never get any exercise at all.
Eating and lifting heavy should be your two favorite things in life.
Wondering what to do on Friday night? Hey, I know! Hit the gym!
You know you are a gym rat when you wake up on rest day and start wondering when it will end.
Workouts should be your happy hour.
3. Workout Captions
Are you struggling to come up with workout captions for Instagram? If so, then we've got you covered. We have a list of the best workout quotes ever. These fitness workout captions and quotes can accompany your videos, photos, lists or any other type of content that you want to post on your fitness Instagram account:
Once you have a purpose, you won't need motivation.
Train, eat, rest, repeat.
The difference between your fitness level this week and next week, will depend on what you do with your next seven days.
Always refuse to give up on yourself.
The going won't get easier, but you'll get stronger.
Failing to prepare is preparing to fail. Failing to train is training to fail.
Your goals are on the other side of fear.
If you want results, then you should be ready to train like it.
Don't tell everyone you've started working out. Let the results speak for themselves.
Don't say you will give workout out a try. Hit the gym and just do it!
There's no secret formula to getting ripped. Lift heavy, eat well, work hard, rest long. Aim to be the best you can be.
4. Bodybuilding Quotes and Captions
You've worked consistently hard over the years, packed muscle and attained the strength and physique that you've always desired. And you now want to inspire and motivate your bodybuilding clients to achieve the same.
Below is a collection of some of the best bodybuilding quotes and inspiring bodybuilding quotes for Instagram:
Bodybuilding goes beyond ordinary fitness routines. To succeed, you must be willing to test yourself outside your limits.
Strength is not defined by big muscles. It comes from an invincible will.
If the bar ain't bending, add more weights.
You should always remember who is in control. You shouldn't work for your body, your body should work for you.
Overtraining? There's no such thing in bodybuilding. You are simply not eating and sleeping enough.
What doesn't kill you makes you stronger.
There are no secrets to success in bodybuilding. It's the result of consistently working hard, lifting heavier every day, feeding your muscles, and most importantly, lifting heavier the following day.
Bodybuilders with defined goals and objectives succeed. Why? Because they know what they want and where they need to be.
As long as your will to succeed is stronger, failure will never overcome you.
To limit yourself, is to limit your progress.
Bodybuilding is fun, once you make it your new way of life.
If you sell yourself short on lifting heavier and your nutrition, then you are selling yourself short on getting bigger.
Strong people are more useful in general.
If you fail to adhere to a decent nutritional plan, you might as well lift with one arm.
Bodybuilding is not about being healthy, it's about looking awesome!
Bodybuilding is not a one-hour gym session. It's a lifestyle.
5. Gym Selfie Captions and Quotes
Gym selfies are a popular trend in the fitness community. Whether it's a yoga class, pilates, cardio, dance classes or any other fitness class, people use gym selfies to document their workout progress. Here are a couple of inspirational quotes for Instagram selfies:
Work hard now, take selfie later.
Powerful, strong and cute.
Vent your anger in the gym. It'll help.
Growing and glowing.
Great workouts give you great moods.
In a committed relationship with my work out regimen.
Breathe out the bad vibes, breathe in the good ones.
Great things happen to those who are willing and able to sweat.
Don't just show up in the gym, make a statement.
Love and embrace your body. It's the only one that you will ever have.
6. Famous Fitness Quotes
If you need some gym quotes for Instagram to inspire your followers, you should look no further than this list. Here is a compilation of famous fitness quotes and famous Instagram quotes from health and fitness icons, coaches, personal trainers and professional athletes:
One man working out is much better than fifty preaching it. – Knute Rockne
Working out is not only great for your waistline. It relieves stress and improves your mood. – Oscar Auliq-Ice
Keeping your body in great health is your duty. Fail to do so and you will always struggle to keep your mind clear and strong. – Buddha
Your struggles will morph into strength. If you go through hardships and you don't give up, that's strength. – Arnold Schwarzenegger
All great achievements take time. – Maya Angelou
Believe you can. That's half the battle. – Theodore Roosevelt
Motivation will get you started. Habits keep you going. – Jim Ryun
You don't achieve your goals by wishing, you achieve your goals by pursuing them. – Estee Lauder
7. In Summary
Finding time to post on Instagram can prove to be a challenge, especially if you are new to it, or if you always have a packed schedule. But it doesn't have to be like that anymore. You simply pick one of the gym quotes for Instagram from our list and combine it with the right hashtags. And when you do this consistently, your will increase your brand's engagement and following.