With more than 1 billion monthly users, starting a fitness Instagram can provide an effective means of building a successful online business.
And considering that Instagram is based around visual content, it provides a perfect business platform for health and fitness businesses.
For instance, you can use photos and videos to post healthy meals, workout routines, and fitness products, just to name a few.
But if you are not familiar with this platform, making a fitness Instagram may feel overwhelming for you. The good news is, it's not as hard as it appears when it comes to starting an Instagram page. In fact, it's much easier than most people think.
So, where do you start? This guide has all the information that you are looking for on how to start a fitness Instagram. We provide simple yet effective steps on how to start a fitness Instagram and grow your account fast.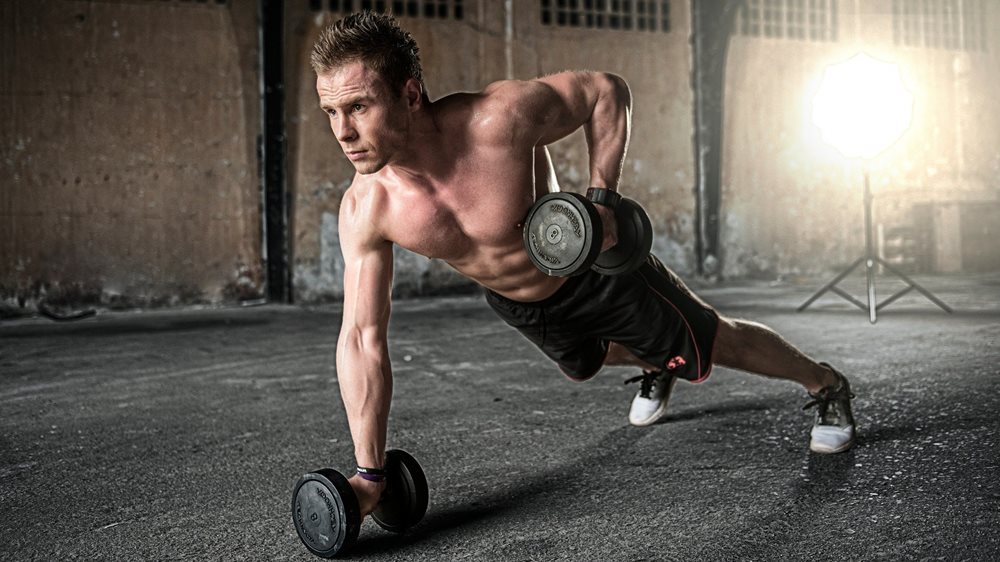 1. Have a Clear Set of Objectives
So, what is the first step in creating a successful fitness Instagram? Before you start any business, you need a clear set of objectives for your target market. And the same case should apply when it comes to starting a fitness Instagram. So, beyond amassing followers, you need to determine what you want to achieve.
You can think of your objectives as a set of fitness goals. With fitness goals, you know the milestones that you want to achieve within a certain timeframe. And with such clarity, you will know what you need to do to get there.
Instagram has a global reach, meaning you can start almost any type of fitness-related business. Some of the available options include:
1.1 Selling Fitness Products
Instagram also allows you to sell products directly to your audience, thanks to Instagram Shopping.
With Instagram Shopping, you simply need to tag your products in videos, photos and stories, thus converting your posts into a shopping opportunity.
And as someone who wants to start a fitness Instagram, you can leverage this feature to sell your fitness products such as dietary supplements, workout equipment, and workout clothing, among others.
1.2 Selling a Service
Instagram is also a great marketing platform for personal trainers looking to attract new clients.
For instance, you can use Instagram to document your workouts or share your meal plans with your followers. And if your followers are finding success with your methods, you will gain credibility and you will attract new clients.
1.3 Sharing a Fitness Journey
Sharing your health and fitness journey on Instagram can help to inspire others who may be looking for motivation. For instance, you may be overweight and you are not comfortable with how you look.
You can then decide to start your fitness Instagram journey and document everything. Along the way, you will inspire thousands of others who may have been in a similar situation to take action. Your Insta fitness page will grow considerably and brands may start approaching you to promote their products with time.
2. Create a Great Profile
Once you've outlined your objectives, you can now proceed to the next step of making a fitness Instagram. And this is creating an attractive profile. Your profile will determine whether you attract followers or not.
An attractive profile will help to bring followers to your page since it's usually the first point of contact between a potential follower and your brand. Simply put, you need to nail your Instagram profile.
And to have a strong profile, you will have to pay particular attention to 3 main elements. These are the profile picture, bio and link. Let's take a closer look at each of these elements and how you can optimize them properly:
2.1 Profile Picture
As mentioned earlier, Instagram is a visual platform. Furthermore, your profile picture will always accompany all your post.
And whenever someone lands on your page, your profile picture and the bio are among the first things they will see.
So, if you want your Insta fitness business to thrive, you will need an attractive profile picture.
An attractive picture will not only attract visitors to your Instagram fitness page but it may also help to retain them. It can also help to convert visitors into followers.
The profile picture can be your headshot, a team photo or a business logo, depending on what you are promoting.
2.2 Bio
Your Instagram bio will be your online business card. It will also be your fitness Instagram portfolio, where your visitors can get a glance at what you do.
A bio can provide one of the most effective ways of converting your fitness Insta visitors to followers when properly set up.
However, it's also worth mentioning that you are limited to a certain number of characters when setting up the bio. Therefore, you only need to include what's important for your fitness Instagram business.
So, what should you include in the bio? Your Instagram bio should feature your business name as well as what you do.
2.2.1 Business Name
The name of your fitness Instagram business should be clearly visible. Also, you can opt to use your business name as your profile name, to promote your Instagram business further.
2.2.2 What You Do
Whether you are a personal trainer, a yoga instructor, or you are simply selling health and fitness products on Instagram, that information should be clearly displayed.
Hence, whenever a visitor lands on your business Instagram account, they will immediately know what you do and what your brand is all about. And if your visitors love what they see, there's a high chance they will tap the follow button right away.
Also, it will be a good idea to use this section to add any professional certifications, specializations, or accreditations that you may have. For example, if you run a yoga class, you can add that you are a certified yoga instructor.
2.3 Website Link
You are primarily using Instagram to promote your fitness Instagram business. Therefore, it goes without saying that your bio should also feature a link to your website.
You can opt to provide a link to the products page, blog or homepage, depending on what your fitness Instagram business is all about. If you are selling health and fitness products, you can link to the product page.
On the other hand, if you are a personal trainer and you are looking to get clients from Instagram, you can provide a link to your services, price guide or portfolio.
Ideally, you should direct your visitors to the most important section on your website, for maximum impact.
3 Create Content
Once you've finished setting and optimizing your profile, you now need to create and add content to your Instagram fitness page. The type of content that you post will depend on your target audience. Some of the options to consider include:
3.1 Workout Routines
If you are a personal trainer, then you can showcase your workout routines using short videos.
You simply need to record a short video of one of your workouts, edit it if necessary, and then post it on your fitness Instagram account.
You can also accompany the video with a caption, explaining what you are doing and how to do that workout properly.
3.2 Meal Plans and Recipes
Besides workout videos, you can also share meal plans and recipes on your Instagram fitness page.
Again, you can shoot a short video, showing how to prepare a particular meal, following a certain recipe. You can then explain the ingredients in the captions. Make sure you edit the video so that you get rid of all the unnecessary parts.
3.3 Quick Tips
You can also opt to share fitness tips related to your fitness Instagram program. For instance, you can share something like how to do push-ups properly, prepare a certain meal, or source ingredients for a certain recipe.
Whatever you decide to post, make sure you use high-quality videos and photos. If your fitness Instagram feed features poorly-lit or blurry photos, you will struggle to grow your business. Simply put, your content should be aesthetically appealing.
The more aesthetically appealing and engaging your content is, the easier it will be for you, to convert visitors to followers.
You can either invest in your photography equipment if you have the financial capacity or hire someone to shoot the content for you.
Also, you need to incorporate hashtags into your content. Hashtags help users to find content related to a particular product or topic.
It's also advisable to post your content at the right time. For instance, your engagement may be high during certain times of the day. It can be during a lunch break, evening after work or during the weekends. So, you should consider posting your content during such times, as it will get more likes and comments.
4 Grow Your Following
By now, your fitness Instagram is all set up. But it doesn't end there. You also need to go a step further and start growing your Instagram fitness account. And you can achieve this by following others, interacting with your followers and being active.
4.1 Follow People
The question is, how do you determine who to follow? Well, you can check other Instagram fitness account to see who they are following. And this may give you an idea of who to add or who may be interested in the product or service that you are offering.
Some of those that you follow may also follow you back, thus helping to grow your numbers.
4.2 Interact With Your Followers
Also, make sure you create the time to interact with your followers. If a follower leaves a comment on one of your posts, you should also reply. You also need to respond to messages within the shortest time possible.
Taking the time to genuinely interact with your followers shows that you care about them. And this will go a long way in establishing a loyal fan base. Consequently, your loyal fans will share your content on their accounts, which will go a long way in helping to grow your following.
4.3 Be Active and Post Regularly
If you want to build a successful and profitable Instagram fitness brand, then you must be ready to invest a considerable amount of your time. Considering that your business Instagram account is relatively new, posting sporadically will significantly hamper your growth.
Posting high-quality content frequently provides an opportunity for more users to see your content. Consequently, it will increase engagement and help to grow your following fast.
The most important thing is to find a balance between quality and quantity. For starters, you should aim to post on your page at least one to three times a day for starters. But again, avoid posting more than three times, as your content may start appearing spammy.
Also, be sure not to post the same things, or you risk becoming repetitive. Your audience won't appreciate it, since they always want to see something new. You can easily create great new posts with lots of variety, by making use of ContentBASE's fitness Canva bundle, which contains no less than 300 fitness designs!
5. Monitor Your Growth and Repeat What Has Been Effective
After some time, your Fitness Instagram account will grow and you may find yourself with a sizeable following.
At this point, you need to review your account. A review will help you to identify what's working, what you can improve and what needs to be dropped.
For instance, you can note the type of content that has performed well, the time of the day with the highest engagement, or the hashtags that brought the most fitness Instagram followers.
You then need to jump on what has been working, make the necessary improvements, and then see how your Insta fitness will perform over the next 30 or 60 days. Repeat this process until you've identified the best formula.
6. Wrapping it Up
By now, you have all the information that you need on how to start a fitness Instagram. However, it's important to remember that building a successful fitness Instagram business will not happen overnight. So, don't panic if you have only gained 500 or so followers after some months.
As long as you have good engagement, post awesome content and undertake continuous optimization, you will eventually find yourself with 1000 or more fitness Insta followers. And from there, you will enjoy considerable growth.
We recommend that you don't limit yourself to YouTube, however. Why would you, when there are so many other social media platforms for you to make use of? You're in luck, because we just so happen to have a guide on how to start a fitness YouTube channel. So what are you waiting for? Read up, take action, grow your brand presence today!