Starting a fitness YouTube channel should be at the top of your to-do list if you are a workout coach, a personal trainer, or a fitness guru. When properly set up, a fitness YouTube channel can help to enhance your influence in the health and wellness industry.
Also, a fitness YouTube vlog can help to grow your audience. Considering that YouTube has approximately 2 billion active users per month, a personal trainer YouTube channel can give you access to a massive audience.
Another reason you should consider starting a YouTube fitness vlog is that it will significantly boost brand awareness. And once your channel has a sizeable audience, you can easily monetize it using several avenues like sponsored content, reviews, adverts, and lead generation, among others.
So, where do you start? How do you start a health and wellness YouTube channel? What equipment do you need to start a fitness YouTube channel? Here are five simple but effective steps on how to start a successful YouTube fitness channel.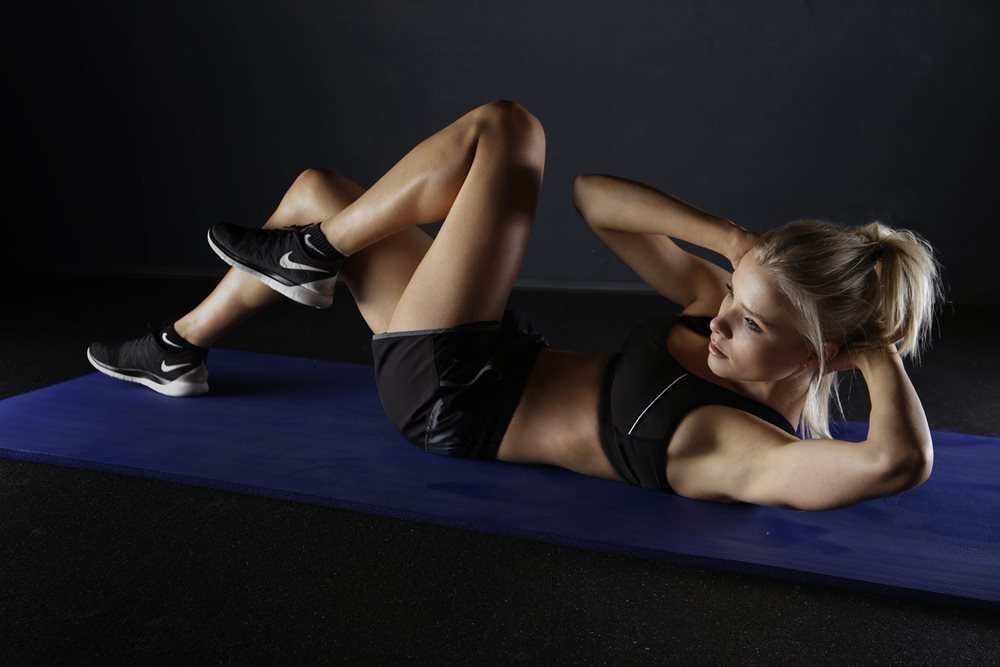 1. Conduct Market Research
Starting a fitness channel on YouTube will require you to invest your time, money and effort. And if you rush to start one and it fails to take off completely, you will have wasted a considerable amount of resources.
So, before you do anything else, you first need to conduct thorough market research to determine whether there's a demand for whichever product you intend to offer. Regardless of how great your product is, if there's no demand for it, you will struggle to grow your health and fitness YouTube channel.
As evidenced by recent research from Viralyft, YouTube is massively popular, nowadays:
As of April 2023, YouTube proudly claims a global audience of over 2.527 billion people.
In the age bracket of 25 to 34, there are 522.5 million enthusiasts, making up about 20.7% of YouTube's total viewership.
India stands out with the highest YouTube engagement, boasting 467 million active users.
Unique to YouTube, 1.2% of its user base doesn't overlap with any other platform.
A whopping 88.9% of YouTube's audience accesses the platform via mobile devices.
In 2023, a survey revealed that 91% of participants are eager to see more brand-produced online videos.
For video marketing, YouTube remains the top choice, with a trust level of 90% among video marketers.
The question is, where do you start? First, you need to identify your target audience. What is your fitness YouTube channel aimed at? Are you targeting marathon runners, bodybuilders, women looking to get into shape after giving birth?
Having identified your target audience, you need to conduct keyword research to determine whether enough people are searching for whichever content you want to create.
A tool like Google Keyword Planner can help you figure out how many people are searching for a particular phrase. For instance, if you are looking to create a Zumba YouTube channel, you can check how many people are searching for a phrase like, "Zumba workouts for beginners" or other similar phrases.
If you've determined that the audience for your content is there, you then need to figure out how you will differential yourself from the other content creators. After all, you won't be the only one with a Zumba YouTube channel.
But again, this doesn't mean you niche down too much in an attempt to be unique. Your fitness YouTube channel is a long-term project. Hence, it's vital to ensure that you can put out fitness videos on YouTube consistently. Without enough content, you will struggle to post enough YouTube wellness videos. And if you can't do that, then your channel will not grow.
In a nutshell, you need to ask yourself whether there's a target audience for the type of content you intend to offer, how you will separate yourself from other content creators, and whether the niche you've selected has growth potential. Once you figure this part out, everything else will simply fall into place.
2. Set Up the Fitness YouTube Channel
When it comes to starting a fitness channel on YouTube, you will first need to create a YouTube account if you don't have one already. YouTube has already provided a guide on how to start a fitness YouTube channel. You simply need to follow the steps outlined in that guide.
After creating an account, you will need to upload your brand's logo, if you have one. You will also need to upload a header image. You can easily create a header image using Canva or hire a professional to do it for you.
Once you've finished uploading the logo and the header image, you should create a short bio for your fitness YouTube channel. The bio should provide a brief summary of what your fitness YouTube vlog is all about. The bio should be concise yet detailed, featuring the right keywords.
3. Create Video Content
After setting up your fitness YouTube channel, you then need to add some content. The question is, what type of video content can you add to your fitness channel? Well, you have plenty of options to choose from.
Some potential YouTube vlog channel ideas include fitness and diet education, YouTube bodybuilding workout videos, exercise techniques, healthy recipes, fitness challenges, product reviews, and interviews, among others.
Whether you've decided to set up a fitness YouTube channel for product reviews, fitness videos, wellness videos, workout videos or healthy recipes, you will need to shoot some videos.
And to shoot the videos, you will need some equipment. So, what equipment do you need when starting a fitness YouTube channel? Here are some of the equipment that you may need to start a fitness YouTube vlog:
3.1 Camera
Regardless of the type of content you intend to create, you will need a camera to shoot the videos. For the camera, you can use your smartphone, held upright by a tripod stand. You can then, later on, invest in a professional video camera as your channel grows.
3.2 Lighting
Proper lighting can significantly enhance the quality of your videos. It will help make them look great, but it can also help increase the engagement levels. For lighting, you need a well-lit room and a proper ring light.
3.3 Editing software
Your videos may need some editing before you upload them. For instance, you may need to remove unnecessary sections, which may be making the videos long. You can also decide to compress the videos if they are too large.
Fortunately, there are plenty of free video editing software that you can use. And these applications don't need any expertise.
They include Davinci Resolve, Lightworks, We Video, Adobe Premiere Clip and iMovie, Openshot, VideoPad, Windows Movie Maker, and Avidemux, to name just a few. You can try several of them and then choose the one you are comfortable with.
4. Upload and Grow Your Fitness YouTube Channel
By now, you've already shot and edited your video content. Uploading them will be the next step. You will also need to upload a thumbnail image together with the video. Your videos also need to be accompanied by enticing titles.
When it comes to fitness YouTube videos, people will decide whether to watch them or not, depending on the title and the thumbnail. If these two elements are bland, then the videos will struggle to attract viewers. So, ensure the titles and the thumbnails are relevant and compelling.
4.1 Growing Your Fitness YouTube Channel
Your work doesn't end after uploading the videos on your channel. If you want your channel to become one of the best fitness YouTube channels, you need to be ready to put in some work. So, how do you grow your YouTube fitness channel? Here are some handy tips:
4.1.1 Incorporate the Right Keywords
Your target audience will only discover your videos if they are properly optimized. And one of the ways to achieve this is to incorporate the right keywords. When choosing the keywords, you need to think like a user. Which words would a YouTube user type to find your content? With that answer, you can then go ahead and add at least ten keywords to each video.
4.1.2 Engage With Your Audience
YouTube is a social media platform. And like other social media platforms, it demands interaction with your audience. Hence, posting high-quality video content on your fitness YouTube channel may not be enough to grow your channel.
You will need to go a step further and encourage your audience to like and share your videos. You should also create time to reply to the comments.
YouTube usually rewards YouTube channels and vlogs with high engagement levels. Engagement may include things such as watch time, time spent on the channel, likes and dislikes, and comments. Therefore, don't overlook this vital aspect.
4.1.3 Promote Your Fitness YouTube Channel
After attaining 100 followers, YouTube will allow you to customize your channel. Therefore, you should use this opportunity to give your channel's URL a unique touch. After customizing your URL, you should then promote your channel on various other social media platforms.
You can promote your fitness YouTube vlog on Facebook, Instagram, Twitter, or Pinterest. You can choose one or several platforms, depending on your target audience. Promoting your channel on other social media platforms means more views, interactions, and engagement, thus accelerating its growth.
In order to do this efficiently, you need professionally designed promo content. Thankfully, we here at ContentBASE have you covered.
4.1.4 Be Consistent
Consistency is vital when it comes to growing a YouTube channel. To this end, you need to ensure you post at least one to two videos every week. You should also adhere to a predictable posting schedule.
For instance, if you post a video this week around midday, then you should also post next week's video around the same time. Also, it will be highly advisable to keep updating your subscribers about when they should expect a new video.
5. Monitor and Optimize
Monitoring how your YouTube fitness channel is performing will help you measure metrics like the type of content that brings the most viewers, the devices that people are using to view your videos, average view duration, engagement, audience retention, and daily active users among others. You can then use these metrics to optimize upcoming videos to ensure they resonate with your target audience.
6. Wrapping it Up
By now, you already have all the information that you need to start and run a successful YouTube fitness channel. And with proper planning and dedication, a YouTube fitness channel can help to grow your fitness brand, increase your brand's online presence, boost brand authority and give you a competitive edge in the ever-changing health, wellness, and fitness industry.
If you are truly thinking big, you'll not only want to be on YouTube, but you'll want to be on every social media platform that will allow you to get in touch with your prospects. Instagram is also a good one to keep in mind, when it comes to connecting with your audience. So if you're wondering how to start a fitness Instagram account, then click the link, study the steps and take action on them!