One of the most effective ways of attracting and retaining your personal training clients is through top-notch customer service. And one way of achieving that is by giving them gifts (or even a whole basket full of them!), during holidays, special events or when they join your personal training classes.
But, with so many personal training gift ideas out there, what should you get your personal training clients? Should you get them something as simple as a water bottle or go all the way and lavish them with a treadmill?
Well, it will depend on various things. But generally, you should go for a gift that is both relevant to your relationship with the client and professional. With that said, here are a couple of gift ideas for fitness clients.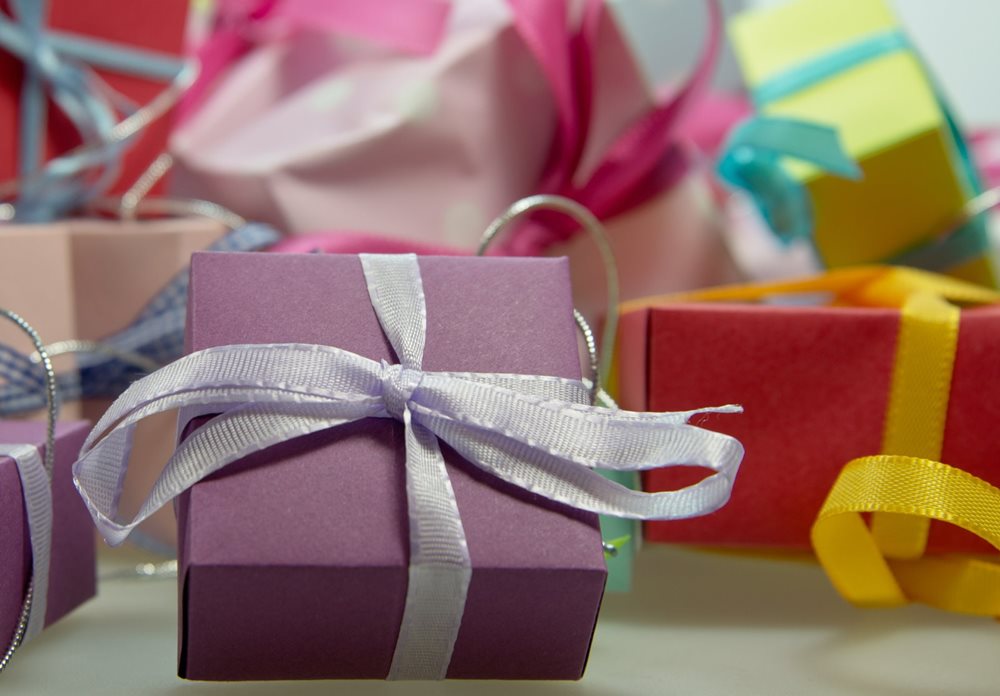 1. Protein Shaker Bottle
A protein shaker bottle is an effective yet simple gift for your fitness clients who don't have one already. And those who already have one, you can be sure they will appreciate a brand new one.
While it may appear like something simple, a protein shaker bottle can help to enhance their commitment to their fitness goals. Also, it may help them to feel as if they are now part of your gym.
If possible, you should go a step further and customize the protein shaker bottle for your fitness clients. For instance, you can imprint their name on the water bottle, together with your gym logo. With this approach, it will be a win-win situation for both of you.
Your personal training client will have a handy protein shaker bottle. And at the same time, they will be promoting your fitness business whenever the protein shaker bottle is outside the gym, thanks to the logo.
2. Hand-Written Christmas Card
If you are looking for Christmas gift ideas for personal trainer clients, then you should consider sending them a hand-written Christmas card.
Once you've purchased the card, you can then write something personal on the card about your relationship with the fitness client.
For instance, you can express your gratitude for choosing you as their personal trainer. You can then go ahead and wish them a happy Christmas.
With such a personal touch, there's a high chance your personal training client will appreciate that gesture. And as you can see, it won't cost you much. Also, it will help you to stand out from the crowd.
3. Protein Powder
If you have a personal training client who is into bodybuilding, then building lean muscle mass is definitely one of their main goals. And protein powder can go a long way in helping them to achieve these goals, making them a great gift for personal training clients.
After all, it's almost impossible to go wrong with protein powder since it's one of the most commonly used products in the bodybuilding community. Hence, you are guaranteed they will love this gift.
And just like the protein shaker bottle, you should try as much as possible to personalize it for your personal training clients. Giving them protein powder in a personalized jar is not only impressive, but it tells the client that you put effort and thought into that gift.
4. Fruit Infused Water Bottle
Some fitness enthusiasts don't like taking water. The problem is, failing to drink enough water during a workout session can lead to dehydration. Hence, you need to keep everyone adequately hydrated.
Fortunately, fruit-infused water bottles can help to solve this issue. They are one of the best personal trainer gifts for clients that don't take adequate water during their workout sessions.
A fruit-infused water bottle comes with a fruiting chamber, which your personal training client can fill with their preferred fruits. For instance, they can add sliced watermelons, oranges, strawberries, or grapes, just to name a few.
Fruit-infused water bottles will help the client to be properly hydrated throughout the workout session while avoiding sugary, unhealthy fruit juices.
5. Gym Wear
Purchasing gym wear may appear like an expensive gift idea for fitness clients. But, there are plenty of online discounts, especially during black Fridays and the holiday seasons.
And, you don't have to purchase gym wear for all your personal training clients. Instead, it should be reserved for those clients who have been loyal to your gym.
Also, you can opt to hold a fitness challenge or contest for your personal training clients. And the winner gets to walk away with gym wear.
For gym wear, you should go for a complete set for both men and women, meaning you will have winners in each category.
Gym wear will be a valuable gift for personal training clients. And, there's a high chance they will be more than willing to participate in the fitness challenge and fight for it. It also gives them an incentive to put more effort during their training sessions.
6. Phone Armband
Most people prefer training while listening to music. And it's highly likely that some of your personal training clients also train with you while listening to their favorite music.
Hence, if you have such clients, then you should consider gifting them a phone armband. Besides being inexpensive, a phone armband will be extremely helpful for such clients.
And, if your fitness client already owns several phone armbands, you haven't run out of options. You can instead gift them a music gift subscription to their preferred music-streaming platform. Again, the music subscription is an inexpensive gift, which will go a long way in enhancing their fitness routine.
7. Free Training Videos
Most people take a complete break from working out during the holiday season. But, a few will remain committed to their fitness goals and continue working out during this period.
The problem is, finding the time to come to the gym for their personal training sessions is a challenge since they have plenty of things to attend to. From family gatherings to shopping, your personal training clients can easily get caught up in a lot of things.
And this is where your personal training videos will come in. Assuming you already have their emails, you can put together a couple of online training videos and then share them with your personal training clients.
The videos should be quick routines or short holiday-themed workouts designed to help your fitness clients stay fit during the holidays.
Setting up these online training videos won't cost you much. Furthermore, they have a better return on investment, compared to most of the other gifts for personal training clients.
8. Membership Discounts
Your personal training clients will be celebrating birthdays and other special events at different times during the year.
Hence, whether it's a birthday, a wedding anniversary or any other special event, you should ensure you have all this information.
And when the special event comes around, you can offer them a significant discount for the month they are celebrating that event.
For instance, if you usually charge $100 per month for your personal training sessions, you can offer a 50% discount when your personal training clients have special events. And this means they will only pay $50.
Such personal training gifts for clients will show them that you remember their special events and you care. Hence, they will go a long way in boosting loyalty.
9. Client Appreciation Evening
The best gift ideas for personal training clients don't always have to be monetary or physical.
Instead, you can simply host something as simple as a client appreciation evening. For such an event, you can offer a 60-minute complimentary personal training session.
You can also make the event open for your personal training clients to bring their families along. Such an event will provide them a great opportunity to get to know each other more, relax together and simply have a good time.
Once the session is over, you can then follow it with some post-workout healthy treats and snacks. You can have this event as the last training session of the year before everyone breaks for the holiday season.
10. Foam Roller
If you have personal training clients that experience muscle pain while exercising, then gifting them a foam roller will be a great idea.
Foam rollers cost approximately $10, making them yet another cost-effective personal training gift for clients.
Foam rollers help to warm up large muscles groups in the body. Also, they can help to boost mobility and range of motion while increasing muscular performance during a training session. Foam rollers can also help in post-workout recovery.
As you can see, foam rollers are valuable gifts for fitness lovers. And, your personal training client will appreciate one if they don't have it already.
11. Wrapping It Up
Gifts for personal training clients are a great way to show them that their membership means a lot to your fitness business, and you genuinely value and appreciate their continued support. With that said, it doesn't mean you have to break the bank just to gift your personal training clients. There are plenty of inexpensive yet valuable personal training gifts that you can get for your clients. Even a small gift can go a long way in building and boosting your relationships with your fitness clients. At the end of the day, it's not about how much money you spend. It's all about how you make your personal training clients feel and remember you.