A healthy and robust email list is one of the most important marketing assets for your fitness business. When properly optimized and high quality emails are sent, this email list can have a considerable impact on your fitness marketing campaigns.
With a robust and healthy email list, you will be able to send various marketing emails, which can help you to reach out to potential customers, increase brand awareness, build trust, drive traffic to your website, and increase sales.
Therefore, you need to be working towards constantly growing your email list. And always be reactivating inactive subscribers, if possible. Luckily, there are several tools and strategies, which you can use to grow your fitness email list fast, and enjoy all the marketing opportunities that an email list offers.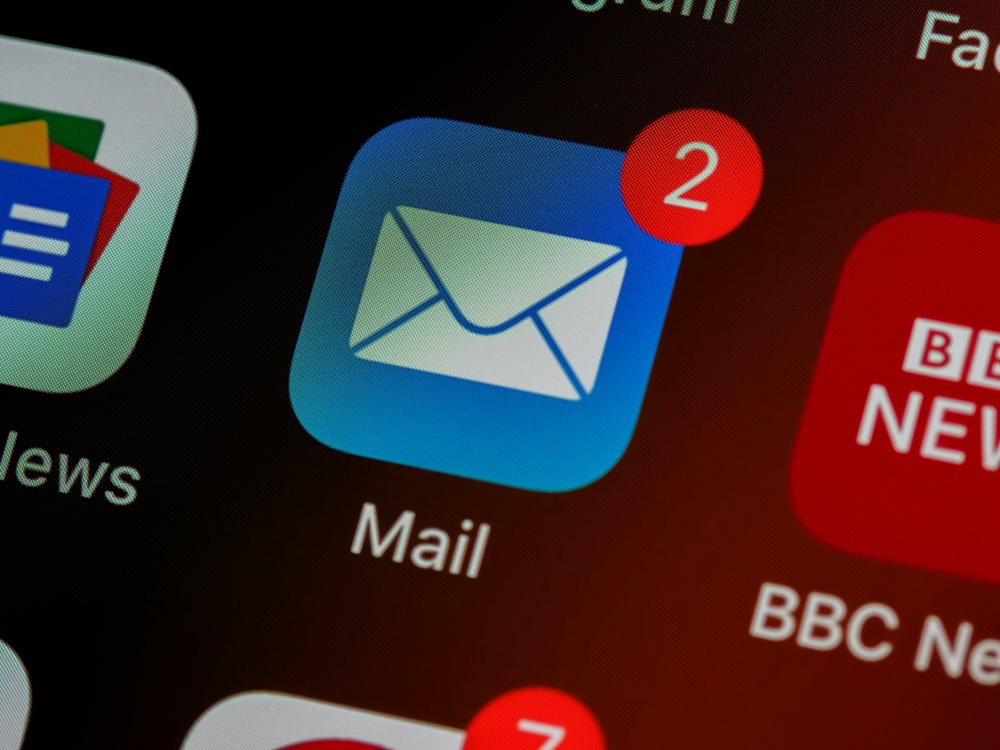 1. Add a Sign-up Link to Your Email
Some of the people that come across your emails may not be your email subscribers. For instance, some of your current subscribers may forward your emails to their family and friends, especially if your email newsletter contains something valuable.
And after sharing your email newsletters, the recipients may want to subscribe to your email list. Well, you should make your work easier by including a sign-up link to your email list with every email that you send out.
So, in case your current subscribers forward your emails to their family and friends, the recipients can easily subscribe and join your email list. By doing so, you will always end up with a couple of new subscribers with every email newsletter that you send.
2. Put a Sign-up Form on Your Website
Your fitness website provides the first point of contact between your fitness business and potential clients. And, you should use this opportunity to gain more subscribers and grow your email list by putting a sign-up form there.
However, some of the people who land on your site may be hesitant to provide their email addresses. To overcome this issue, you can offer a compelling incentive, which will persuade them to leave their email address.
Some of the compelling incentives that you can offer on your fitness website include access to exclusive content like premium nutritional plans or workout guides. Other incentives that you can offer include health-related or fitness-related gift cards, which the subscriber can use to purchase food delivery, workout clothing, or fitness gear, among others.
3. Collect Emails during Tradeshows
If you will be attending fitness industry events or tradeshows, you can also use that opportunity to collect email addresses. To do this, you can run a social media contest, where you offer tickets to the event to several winners.
Again, you will request the contest's participants to register using their email addresses. Considering that the attendees of such an event are people with an interest in the fitness industry, you will end up adding high-quality emails to your list.
4. Offer Downloadable Resources
Another method that you can use to collect fitness emails and grow your email list is by offering downloadable resources. Downloadable resources can be workout e-books or meal preparation guides.
Once you've created these guides, you will then post them on your fitness website, and then restrict their access. Unless someone provides their email address and name, they will not be able to access these resources.
However, you need to ensure that the downloadable resources that you offer in exchange for email addresses provide value to the reader. If they are of poor quality, you will come across as a deceptive individual and those who had provided their email address will unsubscribe from your email list or report your emails as spam.
On the other hand, if these resources offer value to the reader, they will continue interacting with your emails and your conversion rates will be higher. Furthermore, they may also share your emails or newsletters with their friends or family, thus providing you with more opportunities to grow your email list.
5. Use Your Social Media Channels
Social media channels also provide plenty of opportunities for growing your email list. You simply need to find ways of using them to drive traffic to the landing page you've set up on your site. And from there, you can easily collect the email addresses. Some of the methods that you can use social media platforms to drive traffic to your website include:
Creating a Facebook page and adding a sign-up button on the page. The sign-up button you add will then lead directly to your landing page.
Adding a call-to-action button on your Instagram bio, encouraging visitors to click on the link provide and sign up for your mailing list
Running Twitter ads and directing traffic to the landing page on your website
Apart from directing people to the landing page on your site, you also have the option of simply setting up a stand-alone email subscription form for your social media platforms. For example, you can use apps such as Getform to create a pop-up page, which you can use to capture the email addresses of your social media followers, without redirecting them to your site.
6. Utilize Exit Popups
When properly used, exit pop-ups can be an effective tool for increasing your website's conversion rate and helping you to grow fitness industry email fast.
As their name suggests, exit popups are usually displayed on a website when a visitor is about to abandon a site, without undertaking any specific action.
Usually, they contain a compelling offer, or valid reason, which will convince the visitor to stay longer on the site or submit their contact details.
Discounts and offers usually work well for most exit popups. However, you can offer more than that. For example, your exit popup can contain social proof of the number of successful clients that you've helped with their fitness goals.
And if someone had landed on your site looking for a fitness coach, the social proof that you've displayed via the exit popup may convince them to stay longer on your website or submit their details, to learn more about your services through your newsletter.
7. Host an Event
If you frequently host events or workshops, you can also use them to collect emails, which can help to grow your email list. This method is quite straightforward. You simply need to require the event's participants to register or reserve a booking using their email addresses.
The best approach is to host a free event, to increase its attendance. In case you are not in a position to hold an in-person event, you can simply opt for a webinar. With a webinar, you can then offer its link to interested participants in exchange for their email addresses.
Apart from helping you to collect email addresses for building your fitness email list, hosting an in-person event or a webinar also provide an opportunity to promote your services or products.
8. Add a Sign-up Option to Your Fitness Membership Forms
If your fitness business is based on a membership model, there's a chance that you are already asking your clients to provide contact information when signing up for your memberships.
You can also use this opportunity to encourage them to sign-up for your mailing list, by providing an additional field. Also, you can request clients to opt-in to your mailing list when signing up at your gym. And, most people who are signing up for your fitness memberships will be more than willing to opt into your mailing list.
9. Use Offline Methods
Most of the email list-building methods we've covered in this article are mainly online strategies. But, you can also build your fitness email list effectively using various offline approaches. Some of the methods that you can use include:
9.1 In-store Events
If you own a store where you sell your products, you can host an event and offer free entertainment, food, and drinks, as well as some of your products at discounted prices. And, such an event is highly likely to attract several members of your community. You then need to set up a desk at the entrance, where the attendees can provide their contact details as they come in.
9.2 Print Materials
If you are distributing print materials like flyers, brochures, pamphlets and business cards, you should also remind those receiving these materials that they can also subscribe to your newsletter, to learn more about your products or services. And, some of these may take you up on your offer and provide you with their email addresses on the spot.
9.3 Promote Using Merchandise
Another method that you can use to collect emails and grow your fitness emails is by distributing merchandise to the local community. These can include things like t-shirts, gift cards, water bottles, key holders, and magnets, just to name a few. And as you distribute these free items, you should take the opportunity to get them on your fitness website so that they can sign up for your mailing list.
10. Wrapping It Up
There are numerous ways of growing your fitness email list without buying an email list, spending too much of your money or resorting to trickery. If you offer something valuable or ask the right way, most of your target audience will be more than happy to share their email addresses.