A welcome email provides the first point of interaction between your thorougly planned fitness business and your fitness clients. It gives you an opportunity to inform your fitness clients more about your fitness business as well as what they can expect.
Also, a gym welcome email provides the perfect opportunity for thanking the client for joining your gym while reassuring them that it was the best decision. Furthermore, a great welcome email will make your new fitness clients feel welcome in your fitness center. In addition, it will lay the foundation for the rest of your relationship with that client.
In this article, we will explore the benefits of sending a gym welcome email and why you should send one. We will also walk you through some tips for creating an effective and engaging gym email.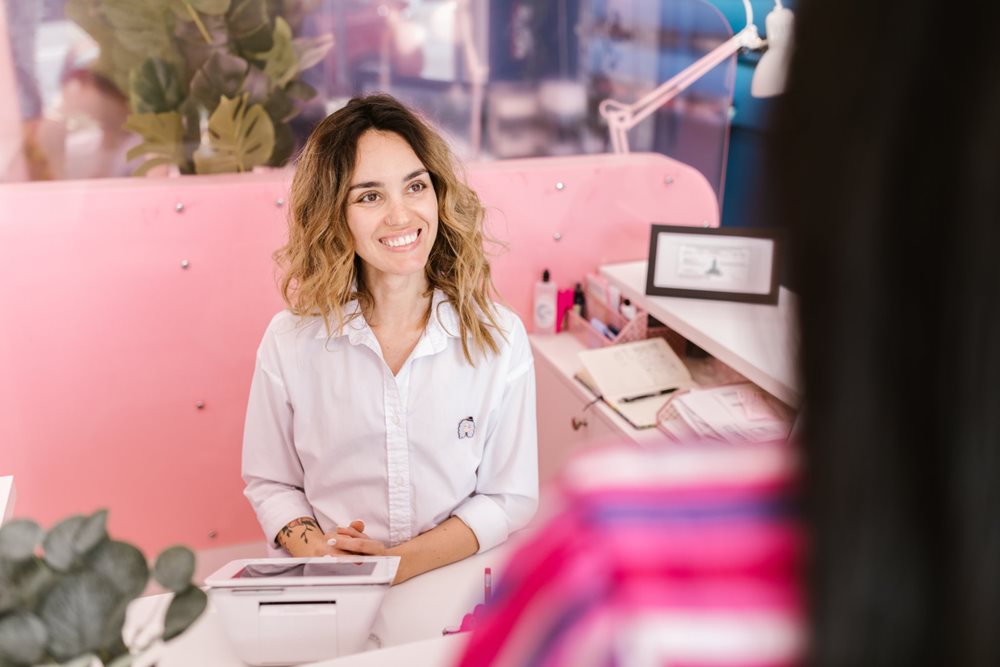 1. Why Send Gym Welcome Emails
As a fitness business owner, your clients are at the heart of your business. They inspire you to keep pursuing your business goals while giving you feedback to improve your services. They also support your business financially. Simply put, your fitness business doesn't exist without your clients.
Hence, it goes without saying that you should start your relationship with them on the right foot. And you can do so by sending a welcome fitness email to everyone who becomes a member. Such emails will set the tone for a fruitful and long journey together. If you are still not convinced, here are some additional reasons why you should send gym welcome emails.
1.1 A Gym Welcome Email Helps to Set Customer Expectations
A gym membership welcome email gives you an opportunity to shape the member's perception about your fitness brand. And you will do so, even before they've had the chance to experience your services.
So, when you send a great welcome email, you will get your members excited about your fitness services. Also, you begin your relationship with that fitness client on the right foot, by ensuring their expectations align with what your gym can deliver.
1.2 Builds Long-Lasting Relationships
Today, consumers have a wide range of options to choose from when it comes to produces and services. And this is also the case with your gym.
Chances are, there are other gyms in your area, whom you are competing for clients. So, if a client decides to choose your fitness center instead of the others in the area, they deserve recognition and gratitude.
And this is where a welcome email comes in. By sending a welcome email thanking them for joining your fitness facility, you will develop a strong relationship at the onset. And such relationships can even earn you referrals.
1.3 An Opportunity to Learn More about Your New Gym Member
A personal trainer welcome email, optionally taken from a prepared script, also provides a great opportunity to learn more about your new gym member. Hence, you can use this email to ask about their interests and preferences.
For instance, you can use this opportunity to ask them their preferred workout hours, their fitness goals, their diet plan and such questions. With this information, it will be easy to come up with a personal training plan that aligns best with that client.
2. Gym Welcome Email Best Practices
By now, you already know what a gym welcome email as well as how important it is to your overall marketing plan. The question is, how do you create an effective and engaging fitness welcome email to your new gym members? Here are some tips to guide you:
2.1 Make it Personal
According to a study by Experian, emails with a personalized subject line have a 26% percent higher open rate, compared with non-personalized ones. So, if you want to increase your welcome fitness email open rate, you should make it personal.
And the good news is, personalizing your welcome email is as simple as writing the member's name on the subject line or in the email's body.
After all, you had already collected that member's name during sign-up. So, why don't you simply personalize the email instead of sending a generic one?
2.2 Write a Powerful Subject Line
The subject line will determine whether the recipient will open your welcome fitness email or not. Therefore, it needs to be intriguing and interesting. But, it should also be clear, not vague. At the same time, it should not give everything away, thus enticing the recipient to open it.
For instance, your gym welcome email can have a subject line reading, "welcome to the X fitness club, claim your new member discount." With such a subject line, you've already indicated that the welcome email comes with a new member discount. At the same time, the recipient will have to open it to learn more about that new member discount and grab it.
When you use this approach, you've already nudged the recipient and encouraged them to open it and see what's inside. And this will increase your fitness welcome email open rates considerably.
2.3 Show Gratitude
Your personal trainer welcome email should show appreciation to the new member. As mentioned earlier, that individual had other options. Instead, they decide to choose your gym instead of the others.
So, a simple thank you is the least you can do. A thank you can simply be in form of text, a creative image, a meme or even a GIF. A simple thank you will go a long way in making your new gym member feel valued and appreciated.
2.4 Introduce Your Brand
Your gym welcome email provides a perfect chance to introduce your brand to your new members and tell them what you are all about. And there are numerous ways of doing so.
For instance, you can tell them how your fitness brand came to be, your mission, company values and mission.
A memorable story is one of the most effective ways of introducing your fitness brand. It will help to establish a solid connection from the very beginning.
Introducing your brand will help your new members to know more about you while helping to build powerful connections from day one.
2.5 Explain the Benefits
Now that your new members already have some background about what your brand is all about, it's time to remind them they made the right decision to join your gym. And you can do so by reminding them what's in it for them.
At this point, you will tell them what they stand to gain by joining your gym. Whether it's the professional personal training services they will be getting, exclusive discounts, meal plans, specialized fitness equipment, or other benefits, you need to state them clearly.
2.6. Set Clear Expectations
There's a high chance you will be using email as the main point of communication between your business and your new gym member. And over the course of their membership, you will be sending several emails along the way.
Hence, you need to let them know what they can expect from you in your new fitness membership welcome email. For instance, you can explain to them you will be sending a weekly newsletter, nutrition tips, diet tips or offers and discounts.
Make sure this is clearly stated in your gym welcome email. When you do this, your emails will not catch them by surprise. Consequently, it will help to minimize unsubscribes or spam complaints.
Also, you need to inform them they can unsubscribe from your emails any time they want. You should also provide a link where they can unsubscribe. It's part of email etiquette.
2.7 Include One Call to Action
Your welcome fitness email should be as clear and concise. While you may be tempted to include as much information as possible about your fitness business, this is not the right time for such.
Therefore, you should only include the necessary information. But, you shouldn't leave out a call to action. For the call to action, you can encourage your new gym members to follow your fitness Instagram account and other social media pages.
You can include a few photos from your Instagram fitness page to give them an overview of your page's content and overlay.
2.8 Send it Immediately
As earlier mentioned, a gym welcome email is the first interaction between your fitness business and new gym members. So, if you want this email to achieve the desired effect, you should send it as soon as possible.
The sooner you send that welcome email, the higher the chances of the recipient opening it. If possible, you should send it within 48 hours of signing up a new member.
3. Wrapping It Up
Your gym welcome email is the first step to a successful and long relationship with your fitness clients. It's also the perfect opportunity to show off what makes your gym or fitness brand so great. Furthermore, it's a chance to thank your new gym members for choosing your brand. So, you need to make it count. By following the tips we've provided in this article, you can come up with an engaging, compelling and effective gym welcome email, which will set your brand apart from the competition. And if you are not sure where to start, you can simply download a gym welcome email template, and then customize it to suit your brand.