Customers are the lifeblood of your fitness business. They help to generate the revenue that you need to keep your gym business running. To this end, you need to be constantly working towards acquiring more clients for your fitness business. And to get more clients, you need to market your gym business effectively.
And to market your gym business effectively, you need to invest in diverse channels and strategies – to ensure you reach every potential client. They may include social media marketing, email marketing, and SEO, just to name a few. But, attending to all these marketing demands can be a challenge, especially with your busy schedule.
The good news is that there are numerous gym marketing tools, which can help to solve this issue. In this article, we will take you through 7 effective gym marketing tools, which can help to boost your marketing campaigns and make your gym marketing more effective while simplifying your marketing and saving you time.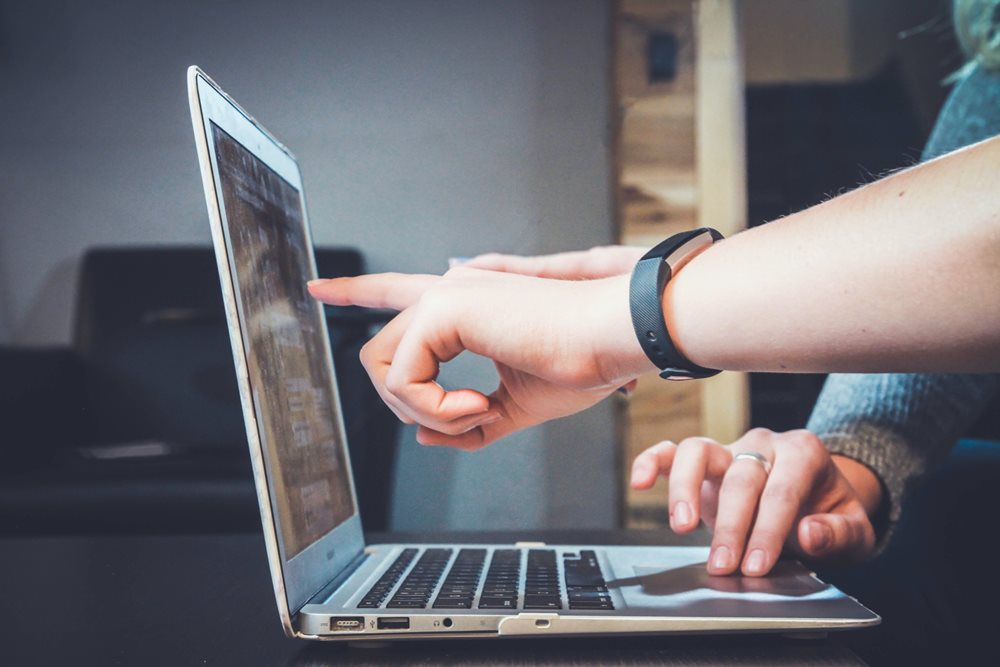 1. BuzzSumo
For your content marketing to be successful, you need to conduct thorough research and select the best content. Without conducting proper research, you will end up launching content marketing campaigns blindly, hoping for the best, which is equivalent to shooting arrows in the dark.
However, knowing where to look and what to look for can be a challenge. And this is where BuzzSumo comes in. This cloud-based tool will help you to discover the best content and engagement, as well as outreach opportunities across different online platforms.
With BuzzSumo, you will be able to discover new and exciting keywords, customer questions and trending stories. You will know the topics that your target audience is discussing and the level of attention that these topics are generating.
You can also use this gym marketing tool to spy on your competitors, know what they are doing, identify the strategies that are working for them as well as what's not working for them. With this information, you will know which strategies to focus on as well as what to avoid.
In simple terms, BuzzSumo will streamline your content marketing campaigns, thus increasing your chances of success. Furthermore, it will handle almost everything, thus saving you hours of valuable time.
2. Ahrefs
A couple of years back, most people focused on building as many backlinks as possible, regardless of their source. However, SEO has evolved significantly. Today, you need to ensure that the backlinks leading to your site are of high quality and coming from authority sites.
And with high-quality backlinks leading to your gym website, search engines will get the impression that your site is trustworthy and authoritative. Consequently, you will also enjoy better rankings. On the other hand, if the backlinks coming to your gym website are spammy or unnatural, they may lead to a Google penalty or even a drop in rankings.
Hence, it's important to undertake backlink analysis regularly. It will help you to identify the quality of the backlinks pointing to your site. And, Ahrefs is one of the best tools for this type of work.
With this tool, you can undertake a comprehensive backlink analysis on your site, to determine their quality. You can also use this tool to analyze your competitor's backlinks profile and fix broken links on your gym website.
Besides analyzing backlinks, you can also use this gym marketing tool to conduct keyword research, identify keyword gaps and check your keyword ranking, among others.
3. Canva
Visual elements like photos, graphs, and charts, can help to make your content more appealing and interesting. They can also help your target audience to understand your content better. Furthermore, images can enhance the value of your SEO efforts, since they will increase the engagement of your blog posts.
But, creating charts, graphs and other visual elements for your posts can feel overwhelming, especially if you are not a graphic designer. Fortunately, Canva can help you to overcome this challenge.
Canva is a free online tool, which you can use to edit photos and create a wide range of visual elements, which will help to make your content more appealing and stand out from the competition.
Apart from creating blog images and infographics, you can also use Canva to come up with visual elements for your social media pages such as Facebook cover photos, Pinterest graphics, Instagram stories, branded images for Twitter, reviews and testimonials as well as YouTube banners, just to name a few.
With Canva, you will save both time and money. You will be able to come up with high-quality and appealing visual elements for your content, making it more engaging. And, you won't have to spend a dime of your money hiring a graphics designer.
Furthermore, you will use the readily-available templates for any visual element that you want to create. Hence, you will save a great deal of your time, since you won't be creating the graphics from scratch.
4. Moosend
If you are using email marketing as part of your gym marketing strategies, you will need an email marketing tool, which you can use to manage your email marketing campaigns. And this is where Moosend comes in.
Moosend is an email marketing platform, designed to help you execute email marketing campaigns successfully. You can use this tool to run multiple email marketing campaigns, newsletters, and mailing lists, just to name a few.
It comes with email templates, as well as an intuitive, drag-and-drop editor, which you can use to create professional newsletters – with zero coding knowledge. Moosend also features advanced tracking, which you can use to track and monitor the performance of your email marketing campaigns.
Another standout feature of this gym marketing tool is that it integrates with more than 80 other digital marketing tools, including tools for lead generation, e-commerce, CRM, as well as list validation. With Moosend, you don't need to switch from one tool to the other when creating your email marketing campaigns.
Overall, Moosend comes across as a highly effective tool, which you can use to manage all your email marketing campaigns. You can use it to create emails, newsletters, subscription forms, landing pages or almost anything else that you may need to set up, run and manage your email marketing.
5. Optimizely
Landing pages are vital when it comes to running a successful online marketing campaign and lead generation. Whether you are driving leads to your gym website using email marketing, social media marketing or paid ads, you will need a landing page, which will help you to collect valuable contact information or create conversions.
But, for your landing pages to deliver the results you are looking for, they need to be properly optimized. And Optimizely can help you with this. With this gym marketing tool, you can efficiently and easily run A/B tests on your landing pages.
For instance, you can test font sizes and types, headlines, call to action buttons, landing page image, page design and layout, form fields, and the offer among others.
So, instead of relying on guesswork to determine how your landing pages are performing, you can use Optimizely to run A/B testing and compare how different features are performing.
And after running these tests, you will gain accurate and valuable insights, which you can then use to make the right optimizations, to improve the performance of your landing pages.
6. CoSchedule Headline Analyzer
Most people check an article's headline first before determining whether they will read the rest of the content or not.
So, if your headlines are boring or flat, most people won't bother to read the rest of the article or blog post, regardless of how great the information it contains may be.
And if no one is interacting with your articles or blog posts, you will struggle to drive traffic to your website from SEO. Consequently, leads will be hard to come by using SEO.
Therefore, you should make sure that all the headlines for your articles, blog posts or any other piece of content that you are using to drive traffic to your website packs a punch. And CoSchedule's headline analyzer can help to simplify your work.
You simply need to copy-paste your article's or blog posts' headlines into this tool's headline analyzer. After doing that, it will return a particular numeric score while giving you suggestions and tips on how to optimize your headlines and make them stronger.
7. Buffer
Social media remains one of the most powerful and effective marketing methods for gym businesses of all sizes. You can use social media to keep in touch with your existing gym clients, drive traffic to your website and find new clients.
But, social media platforms will only drive traffic to your website or help you find new clients if you are using them consistently. And this means you must be posting frequently and engaging with your audience consistently across different social media platforms.
However, managing different social media platforms is not easy. With this in mind, you will need a powerful social media management tool, which can help you to manage your presence across different social media channels.
And this tool is none other than Buffer. Buffer is a highly versatile social media management tool, which supports all the main social media channels like Facebook, Instagram, Twitter, Pinterest and LinkedIn.
It comes with three main features – publishing, engagement and analytics. With its publishing feature, you can create and schedule posts, which you can share across the different social networks that you are using to market your gym.
Its engagement feature will help you to monitor conversations about your fitness brand happening on different social media platforms. And, you will monitor all of them from a single dashboard.
The analytics feature is self-explanatory. It will help you to monitor the performance of your social media posts. And with these insights, you will be able to determine your top-performing content and double down on creating more of that content.
8. Wrapping It Up
From social media management to SEO, lead capture to analytics, email marketing to content marketing, these gym marketing tools can help to simplify your marketing efforts and boost the performance of your gym marketing campaigns.