If you are a wellness blogger, fitness Instagram influencer or someone who just loves living a healthy lifestyle, we know that you love posting your beautiful workout photos on your socials.
Besides that, you can go a step further and lift up your followers with inspirational & motivational quotes for motivation and healthy living.
And besides inspiring and motivating your audience to adopt a healthier lifestyle with these health and wellness motivation quotes, they can also help to boost engagement, especially when you combine them with your workout photos or videos.
We understand that you don't always have the time to scour the Internet, looking for the best inspirational, motivational health and wellness quotes.
The good news, we've done the hard work for you and compiled a list of the top, zenlike quotes for you. You can use these inspirational health and wellness sayings into your social media posts, accompanying your photos, videos, or even your memes.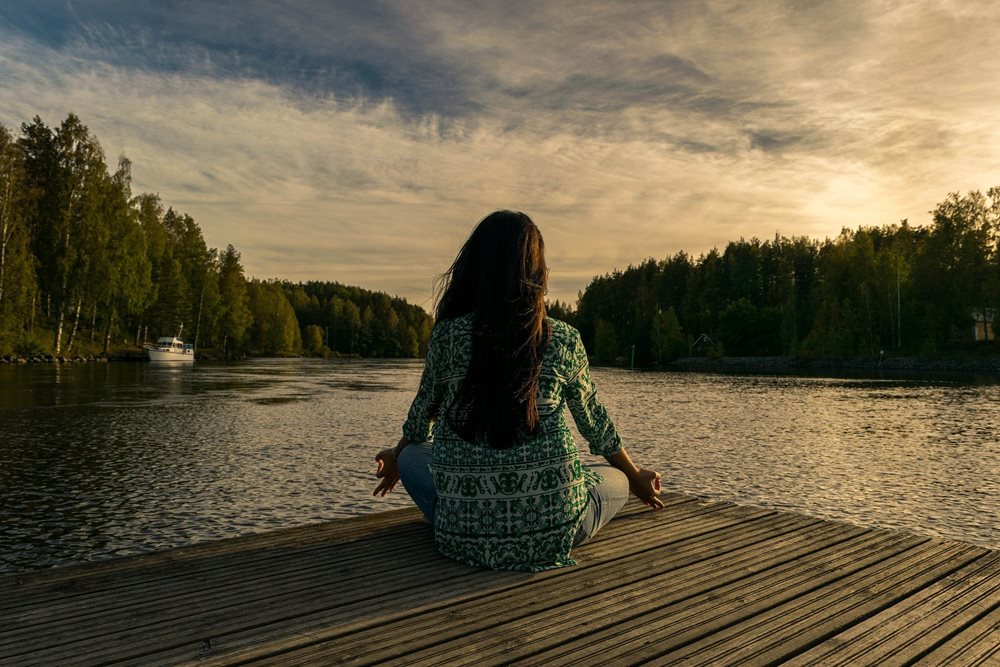 1. Exercise and Wellness Quotes
While fitness, wellness, and exercise may be a trendy industry currently, you should always strive to stay fit and healthy. After all, you only have one body in this life. Therefore, it should strive to treat it with care. Having said that, here are a couple of exercise and wellness quotes that can help to inspire you and your followers to maintain a healthy lifestyle.
You don't stop exercising because you grow old. You grow old because you stop exercising.
If you fail to take care of your body, you will eventually come up short in the end.
If you take medicine and ignore following a proper diet, you will be wasting your doctor's time.
If you fail to look after yourself, then you will be delegating that responsibility to the undertaker.
Wellness is the total integration of the mind, soul, body and spirit. It's the realization that everything works harmoniously.
Millions of people spend their health acquiring wealth. They will then spend their entire wealth trying to regain health.
A sick body is a prison. A healthy body is a paradise for the soul.
Your health and well-being are dependent on your commitment to adhering to good eating habits and exercising.
Your body is like a garden. You will only enjoy fruitful harvests if you are willing to look after it.
Today is your day to start eating right, training harder, and living a healthier lifestyle.
If you remove anger, resentment, blame, worry and regret from your life, you will thrive.
2. Inspirational Wellness Quotes
When it comes to wellness, most people only think about the physical aspect. And while the physical aspect is an important part, you shouldn't ignore your mental wellbeing. Depression and anxiety can equally affect your ability to maintain optimal wellness.
Here is a compilation of inspirational health and wellness quotes, collected from different sources over the years.
Health is wealth, coin is not.
If you have health, you have hope. And if you have hope, then you have everything.
Happiness is the highest form of love.
Your mental health is as important as your physical health.
Long sleep and a good laugh are the best cures in this world.
Health and wellness are vehicles, not a destinations.
When your heart is at ease, your body will be as well.
Good sense and good health are among the greatest blessings in life.
Before you heal others, heal yourself first
The biggest gift that you can give your family is a healthy you.
Your body hears everything your mind says.
Health is the relationship between your body, your mind and your soul.
Early to rise and early to bed makes you healthy, wealthy and wise.
It always seems impossible, until you do it.
3. Healthy Eating and Wellness Quotes
Living and maintaining a healthy lifestyle starts with the small decisions that you make every day. And following a proper diet is one of the small decisions that you can make, towards living a healthy life.
The problem is, maintaining a healthy diet is not always easy, especially when we have so many options around us. If you are struggling to follow a healthier eating routine, the following healthy eating and wellness quotes, may help to inspire you and get back on track.
The food you eat can be the slowest poison or the most powerful medicine. Choose carefully.
When your diet is wrong, medicine will not help. When your diet is right, medicine is unnecessary.
There's no magic bullet to a healthier lifestyle. You must eat healthy to be healthy.
If you want to keep your mind strong, then you must be ready to keep your body in good health.
Healthy eating doesn't mean starving yourself. It means eating the right type of food and in the right quantities.
Health is like money. You never have a true idea of its value until you lose it.
4. Quotes on Mental Health and Wellness
Your mental health entails your emotional, social and psychological well-being. And as you may expect, it affects almost all areas of your life.
So, if you have positive mental health, you will find it easier to deal effectively with the various challenges that come your way, while socializing with others.
Unfortunately, your mental health can sometimes take a hit, due to an addiction, illness, or other issues in your life.
If you are going through such a moment, the following inspirational quotes on mental health and wellness, will inspire and uplift you during your mental health journey.
A single crack doesn't mean you are broken. It means you faced a challenge, but you didn't fall apart.
The strongest souls have emerged from suffering.
Recovery is a lifelong journey, which takes one step at a time.
You can't control everything in your life. Sometimes you simply need to let go, relax and have faith that things will fall into place.
Emotional pain is not something that you should hide away and refuse to share.
5. Funny Sayings about Health and Wellness
A little laugh is sometimes all you need to get out of bed and go on a morning run or hit the gym. Here are some funny wellness quotes and funny healthcare quotes that can give you all the inspiration and motivation that you need to go for a workout session.
They will tell you that red meat is bad. But have you ever seen a sick-looking tiger?
Sore today, slender tomorrow.
If you eat alone, you will choke alone.
Your disease is your personal property, that you won't be able to sell to anybody. Look after your body.
6. Encouraging, Uplifting Wednesday Work Quotes
Also known as hump day, Wednesday falls right in the middle of the week. And there is no reason why you shouldn't enjoy this day to the maximum. You've overcome the dreaded Monday blues, cruised through Tuesday effortlessly and now, the weekend is just around the corner.
Below are some motivational, uplifting & encouraging Wednesday quotes, which will help you go through your workday effortlessly.
Focus on positive thoughts and positive things will happen. Stay positive, be optimistic and focus on good thoughts this Wednesday morning.
Wednesday is the day to help others celebrate life.
Work hard, be kind, be optimistic and great things will happen this Wednesday.
See someone without a smile on a Wednesday? Give'em one of yours!
On Wednesday afternoons, just so long as you put your mind to it, you can almost do anything.
7. Instagram Inspirational Quotes
They say a picture is worth a thousand words. However, words further enhance a picture's impact by adding an element of mystery. On the same note, Instagram inspirational quotes can help to boost your Instagram engagement and grow your following.
And the good news is, you don't have to around digging through hundreds of websites to find some catchy Instagram inspirational quotes and sayings. We have already done that for you. So, if you are looking for catchy ones, we've got you covered. Here are a few to choose from:
Winners never quit and quitters never win.
You were born to succeed, not to fail.
If you wake up without a goal, then you should go back to sleep.
If you want opportunities to knock, then you should be willing to build a door.
It may be stormy and windy today. But no storm lasts forever.
The only thing that's preventing you from getting what you want, is the excuse you keep giving yourself.
The most important thing you can wear, is your confidence.
If you believe you can, then you are halfway there.
Learn to remain calm in the face of challenge, and you'll live a happy life.
Be the steady rock in the wild river, that you were once searching for, yourself.
8. Closing Remarks
Health and wellness go hand in hand. If you have a healthy body, then you will have a healthy mind and soul. And if you have a healthy mind, you will be more productive. So, ensure you stay focused on all aspects of health and wellness. And hopefully, the above health and wellness quotes will motivate and inspire you to maintain a healthier lifestyle. We hope that they can make a positive impact on both you, as well as your audience.