If you are a nutritionist, a health coach, a personal trainer, or a dietician, it's highly advisable to incorporate healthy food hashtags into your posts.
When properly utilized, healthy eating hashtags will help your Instagram posts to reach a wider target audience, increase engagement, and grow your following. Simply put, Instagram hashtags for healthy eating will considerably enhance the performance of your Instagram fitness posts.
However, you will need a well-defined strategy when using these healthy eating hashtags on Instagram. Furthermore, you also need to choose the right Instagram food hashtags, depending on your target audience.
In this article, we will take a closer look at why you should consider using healthy food hashtags for Instagram. We've also compiled a list of the best hashtags for food Instagram. We will also give you tips on how to select the best healthy food hashtags for Instagram.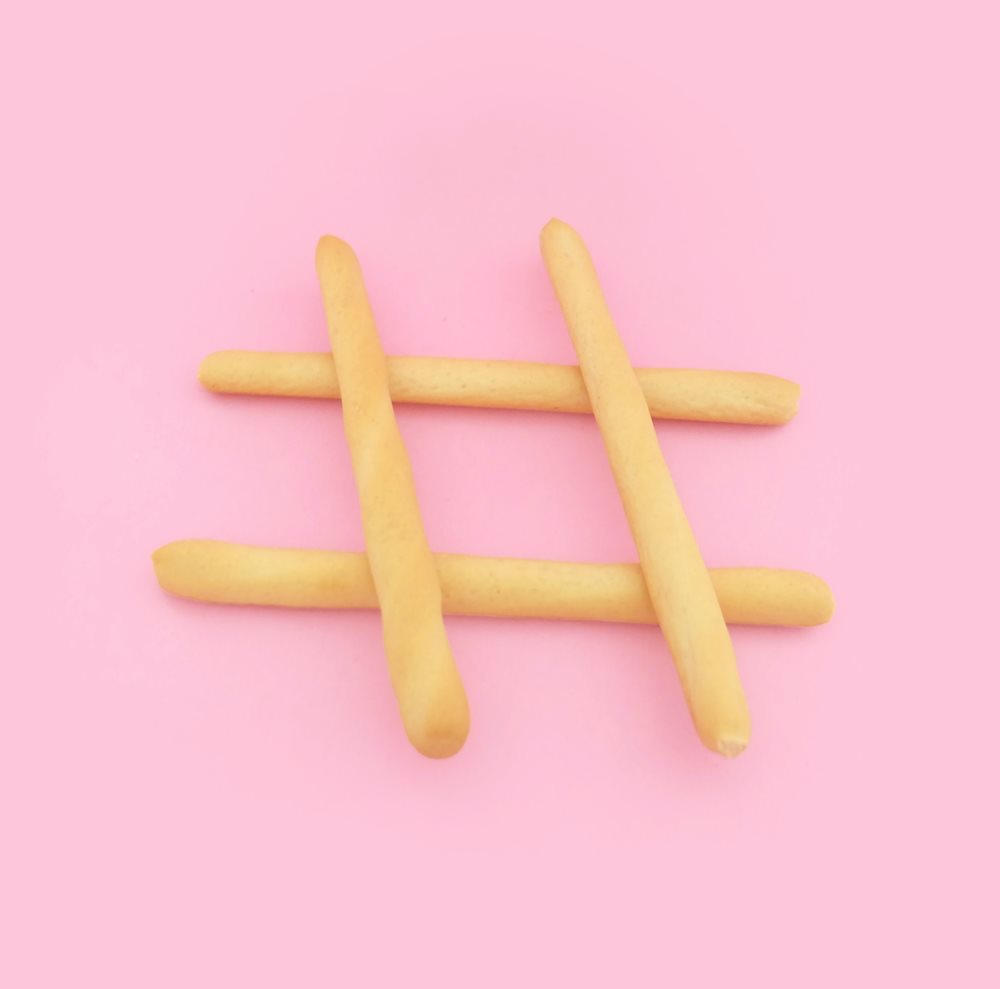 1. Why Use Healthy Food Hashtags for Instagram
So, why use healthy food hashtags for Instagram? Well, according to a survey published by Brand Watch, Instagram posts that feature hashtags have a higher engagement of approximately 13%, compared to those that don't have hashtags.
Furthermore, incorporating hashtags for healthy eating into your fitness Instagram posts will help to make your content more discoverable.
For instance, if someone is searching for healthy eating content on Instagram, there's a high chance they will come across your posts if they feature hashtags for healthy eating.
Essentially, healthy eating hashtags will make it easier for you to reach your target audience with your posts. At the same time, they will also help your target audience to find your content easily.
2. The Best Healthy Food Hashtags for Instagram
As noted earlier, using the right healthy food hashtags will help to boost your reach and increase your engagement. However, you may sometimes lack time to find effective and relevant hashtags for food. But, you don't have to worry about that.
We've scoured Instagram to find the best hashtags for healthy food. You just need to use them together with your fitness Instagram posts, quotes, captions and other content that you post, and you will see an increase in likes and followers.
2.1 Healthy Eating Hashtags
Healthy eating and healthy lifestyles are currently the trends. Superfoods, meal preparation and veganism, are popular content online at the moment. And if you are a fitness coach, a personal trainer, nutritionist, dietician, or a food influencer, you should leverage this opportunity by posting healthy eating tips to your Instagram audience. However, posting the tips alone may not be enough to generate the desired reach. Hence, you should accompany the tips with some healthy eating hashtags such as:
#Healthylife
#Vegetarian
#Healthylife
#Eattherainbow
#Mealprep
#Realfood
#Glutenfree
#Instavegan
#Healthyfoodsrecipe
#Healthfoodstips
2.2 Healthy Food Hashtags
Health food hashtags will help you to reach your Instagram followers and other users who may be looking for inspiration to add healthier food to their diets. So, if you have some healthy food tips, meal plans or ideas you would like to share with the Instagram community, you can incorporate the following healthy food hashtags into your posts.
#Healthyfood
#Cleaneating
#Healthyfoodeating
#Healthyfoodblogger
#Healthyfoodchoices
#Healthyfoodtips
#Healthyfoodinspiration
#Healthyfoodforlife
#Healthyfooddelivery
#Healthyfoodtips
#Healthyfoodlover
#Healthyfoodsharing
#Homecookedfood
#Healthysnacks
#Veganfoodshare
#Cleaneating
#Healthyfoods
#Healthylifestyle
2.3 Popular Foods Hashtags Instagram
Popular food hashtags are used across the globe. They are used by Instagram foodie accounts and Instagram fitness pages who want to reach as many people as possible, regardless of where they are across the globe. Some of the most popular food hashtags on Instagram include:
#Foodie
#Foodpics
#Yummy
#Foodstyling
#Foodbeast
#Lunch
#Instafood
#Homemade
#Foodpics
#Delicious
#Foodart
#Dinner
#Foodspotting
#Breakfast
#Foodgasm
#Foody
#Foodlover
#Foodstagram
#Foodpornshare
#Foodblogfeed
#Foodoftheday
#EatingfortheInsta
#Foodlove
2.4 Healthy Breakfast Hashtags
They say breakfast is the most important meal of the day. And it should get the visibility it deserves on your fitness Instagram page.
Whether you are promoting a vegan breakfast, a granola bar, breakfast cereal or breakfast meal plan, here are a few healthy breakfast hashtags to accompany your posts.
#Healthybreafast
#Breakfast
#Foodpics
#Glutenfree
#Instafood
#Foodporn
#Breakfasttime
#Vegan
#Breakfast ideas
#Yummy
#Deliciousbreakfast
#Foodmorning
#Tastybreakfast
#breakfastbowl
#Breakfastinbed
#Fastbreakfast
#Breakfastrecipes
#Breakfastlovers
2.5 Healthy Dinner Hashtags
Dinner is one of the most romantic meals for most people. It's when the entire family comes together to enjoy a meal. It can also be a time to catch up with your friends or colleagues at the end of your workday. If you intend to share your dinner photos on Instagram, here are a couple of healthy dinner hashtags to include in your posts:
#Dinner
#Dinnerdate
#Familydinner
#Dinnerfortwo
#Dinnerideas
#Breakfastfordinner
#Easydinner
#Candlelitdinner
#Whatsfordinner
#Homemadedinner
#Winnerdinner
#Dinnerlover
#Dinnerbuffet
#Dinnergoals
3. How to Use Healthy Food Hashtags on Instagram
Like every other social media marketing strategy, Instagram hashtags for food can make or break your fitness Instagram marketing strategy.
If you use them well, they will deliver maximum visibility for your posts. On the other hand, if wrongly used, they can considerably damage your Instagram fitness brand.
Whether you are getting started with Instagram hashtags or you've already been using them, here are some tips that can help you to derive maximum benefits from Instagram food hashtags.
3.1 Conduct Some Research
Using hashtags is more than place the pound sign in front of a bunch of words. Therefore, if you want to use healthy food hashtags on Instagram in an effective and meaningful manner, you will need to do some research.
Conducting some research will help you to identify relevant hashtags. For the research, you can either use online research tools or hashtag generators. Also, you can type into the Instagram search bar directly and check the suggestions.
3.2 Don't Overuse Hashtags
As noted earlier, healthy food hashtags can help to enhance your reach on Instagram. And as a result, you may be tempted to use as many as possible to maximize their reach. However, it's highly advisable to avoid this approach.
While Instagram allows users to include up to 30 hashtags per post, it doesn't mean you should use all of them. Using too many hashtags may make your posts appear spammy. And this will limit your reach considerably.
According to a survey conducted by Social Media Today, the ideal number of healthy eating hashtags per post should be around 11.
So, instead of filling your Instagram fitness posts with 30 hashtags, you would rather use 10 or 11 super effective hashtags. With this approach, your posts will reach the targeted audience.
3.3 Hide Some Hashtags
As noted above, it's highly advisable to use around 10 to 11 hashtags per post. But, you may sometimes be forced to use more than the recommended number due to various reasons.
If you find yourself in such a situation, you can opt to hide some of the hashtags. Hiding some hashtags will help to keep your readers focused on the caption. Furthermore, your posts will not appear spammy or cluttered.
So, where can you hide some of the hashtags? Well, you can hide some of them in the captions and the rest in the comments.
3.4 Check Your Competitors
There's a high chance that your competitors are already using healthy food hashtags on their fitness Instagram accounts. And there's nothing wrong with checking how they are using hashtags, considering you are all targeting the same audience.
With this information, you will know the type of hashtags you can use as well as how their posts are performing with those hashtags. You can take a page from their books and apply a similar approach.
3.5 Create Custom Instagram Food Hashtags
When it comes to healthy food hashtags, it doesn't mean you are restricted to those only in use. Instead, you can opt to build a campaign using custom Instagram food hashtags.
For example, you can run an Instagram contest using a customized Instagram nutrition hashtag.
When properly executed, such a campaign can considerably enhance your brand's popularity and credibility.
3.6 Avoid Popular Hashtags
You may be tempted to use popular food hashtags, hoping to gain maximum reach with your posts.
But the truth is, there are millions of other fitness Instagram accounts using similar hashtags. And, it's highly likely your posts will get buried by other hashtagged posts, especially those from the big brands.
3.7 Be Consistent
Some people may advise you to avoid re-using hashtags, urging you to instead create a new list every time you are posting.
The truth is, there's nothing wrong with re-using your Instagram nutrition hashtags, especially if they are highly targeted, well researched, and appeal to your target audience.
However, it will also be advisable to spice things up occasionally, as long as they are relevant to the content and target audience.
4. Healthy Food Hashtags for Instagram Best Practices
When using hashtags for food on Instagram, you should keep in mind the following practices.
Ensure they are relevant and targeted
Avoid including the maximum number
Watch out for your competitors and niche influencers
Place food hashtags in Instagram stories
5. Wrapping Up
If you are running a health, fitness, or wellness brand on Instagram, you should always use the relevant hashtags. Hashtags provide a powerful and effective means of boosting engagement, reaching your potential clients, and growing your audience.