Whether you are planning to open a fitness studio, a fitness clothing line or you want to start selling workout supplements online, the importance of building a powerful brand cannot be overemphasized.
Establishing a powerful brand for your fitness business will make you trustworthy and credible while setting you up for success. Also, building a memorable brand will help you to stand out from the crowd, in the highly competitive fitness industry. It's what will entice a potential customer to choose your fitness business and keep coming back.
The question is, how do you build a powerful fitness brand? Well, building a memorable and robust fitness brand is a multi-step process that will require you to invest your time and resources. In this guide, we will walk you through the eight steps to follow to build a trustworthy and credible brand, which will set up your business for success.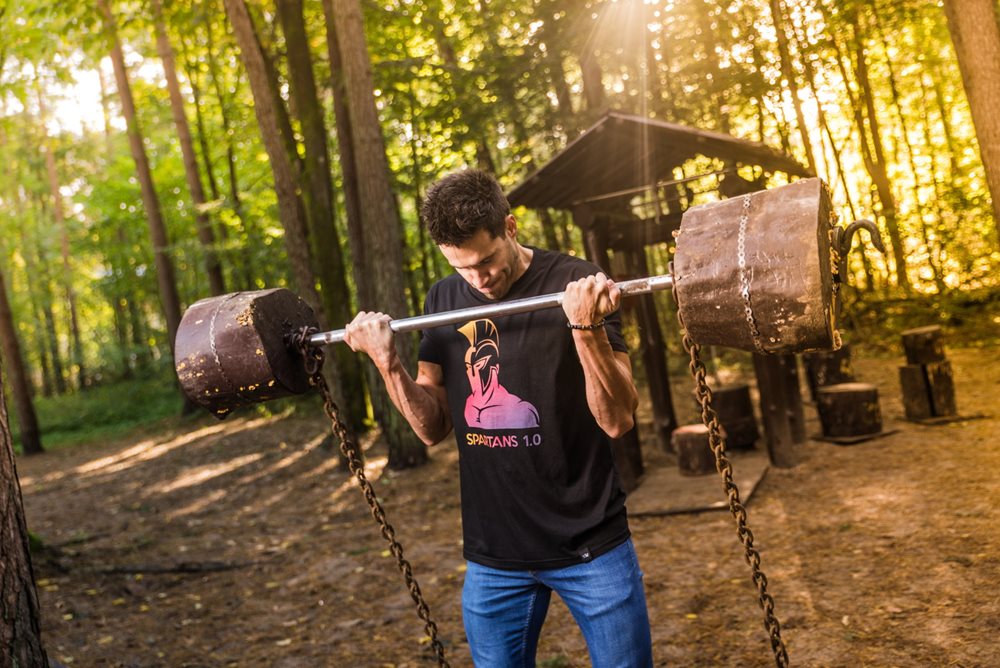 1. Define Your Goals and Mission
Every fitness business sets out to achieve something. And to build a successful fitness brand, you will need to define what your goals will be, right from the beginning. You will need to think about the type of fitness business that you intend to set up as well as what you would like your clients to feel whenever they interact with your business, whether it's offline or online.
Once you've clearly defined your goals, you should then tie all that together into a well-crafted mission statement. The mission statement will state what you do, how you do it, and why you do it. The 'why' part of your mission statement will be the most important element. It's what will differentiate your fitness brand from others out there, which may be offering similar products or services.
2. Define Your Target Audience
After you've defined your goals, you then need to go a step further and figure out your target audience. Trying to market or sell to everyone in the fitness industry is not realistic. And if you attempt to do that, you may end up wasting your time, money and effort, with nothing to show for it.
Also, remember you are trying to build a memorable brand. So, diluting your fitness brand by trying to reach everyone will make your fitness business easy to forget. And as earlier mentioned, the fitness industry is highly saturated. Hence, being specific about what your brand is all about will go a long way in helping you to stand out from the noise.
For instance, you may want to start a business that sells bodybuilding supplements. Instead of trying to target everyone, you can instead focus on women who lift. Once you figure out your target client, you will then have an easy time building a fitness brand that aligns best with their needs.
3. Research the Competition
To stand out in the fitness industry, you will need to have a clear idea of whom you are competing against, the products or services they offer as well as how you can offer something better.
And doing competitive research will help you to unearth this information. It will help you to identify the strategies that your competitors are using to reach out to their clients. Also, competitive research will help you to identify your competitors' weak areas and come up with ways you can exploit their weaknesses, to enhance your branding.
For example, one of your competitors may have a strong presence on Facebook, but their presence on Instagram is off the mark. You can use this opportunity to target their clients on Instagram.
It will be advisable to create a document such as a spreadsheet, which you can use to monitor your competitors. Make sure you collect as much information as possible about them. Some of the information you should collect include the marketing channels they are using, their target customer as well as how their brand is different from yours.
Gathering this information will provide the foundation for building a successful, robust and memorable fitness brand. Also, this information will come in handy when you are crafting your marketing strategies.
4. Establish Your Brand Voice
After you've identified your target market and conducted competitive research, it's now time to come up with a unique voice for your fitness brand. Your brand voice refers to the specific words, tone and language that you use across all your marketing materials, or signage to speak to your audience.
For instance, if your fitness brand revolves around selling products to yoga practitioners, then you wouldn't use the same voice that you would use to target bodybuilders or CrossFit athletes.
When determining your brand voice, you will need to think about the type of messaging that you would like to convey to your target audience. It can be motivating, friendly, informative, authoritative, conversational or a combination of these.
The voice that you choose for your fitness brand should be consistent everywhere, whether it's on your gym noticeboard, social media channels, website or business cards.
5. Select a Powerful Name for Your Business
Choosing a powerful name is an integral part when it comes to building a fitness brand. A powerful business name will help to set your fitness brand apart from the competition, thus propelling you to success. Also, your business name will impact your domain, your logo, and other branding elements. Hence, it needs to be unique and memorable.
Hence, you shouldn't rush over this process. Instead, you should take as much time as possible to choose a name for your fitness brand. To come up with a business name, you should first create a list of potential business names.
Once you've created that list, you should then go over it and remove any name that doesn't align with your fitness brand's goals and objectives. Also, you should remove any name that may confuse your business with others in the industry.
After creating the final list, you can then run it by your family, friends or work colleagues and ask for their feedback. And with these insights and feedback, you should then come up with a fitness business name that explains your value proposition, mentions what you offer, and connects with your target audience. It should also be concise, clear and most importantly, unique and memorable.
6. Choose Your Visual Identity
After nailing your fitness business name, you then need to think about how you want your fitness brand to look visually. Developing your visual identity is a vital part of building your overall fitness brand. Some of the elements that inform your visual identity include colors, fonts and logo.
6.1 Colors
Your fitness brand's colors are a selection of hues and shades, which you will be using across your branded assets such as your product packaging, emails, packaging, and marketing materials.
When choosing your brand colors, make sure you go for a combination that can help to differentiate between your fitness brand and your direct competitors. It's also worth mentioning that colors tend to have a psychological impact on people. For instance, blue is relaxing and trustworthy while red is associated with boldness. Green is associated with growth while yellow is associated with warmth. So, ensure you consider all these factors when choosing your fitness brand's colors.
6.2 Logo
A logo is another key element when it comes to starting a fitness brand. Besides your business name, the logo is among the first things that your target client will recognize whenever they come across your fitness brand. It will also appear in all your branded assets. Simply put, it's the face of your fitness business.
When creating a logo for your fitness brand, you should go for something simple, unique, memorable, timeless and relevant to your business. It also needs to be scalable and versatile, meaning you can use it everywhere, whether it's on your website, product packaging or merchandise.
7. Build Out Your Fitness Brand
By now, you have already put together everything that you will need to build a fitness brand. And, it's now time to operationalize your idea. First, you need to design your fitness website. If you have website design skills, you can do it by yourself. But, if you've never handled a similar project before, you should hire a professional to do so.
Also, you will need to set up your social media profiles for your fitness brand. Make sure you establish a presence on Instagram, Facebook and Twitter.
8. Promote Your Fitness Brand
Now that you've managed to build your fitness brand, you will need to promote it and brand awareness around it, so that you can reach your target client. And to achieve this, you will need to come up with various marketing and advertising strategies.
Some of the methods that you can use to promote your brand and build awareness around it include email marketing campaigns, paid ads, influencer marketing, flyers and banners, as well as word-of-mouth marketing, among others.
9. Wrapping It Up
Building a unique and memorable fitness brand takes time and effort. But, it's manageable. And with the help of this guide, you can easily build a fitness brand that speaks to your target audience and stands out from the competition.