According to a report published by Research and Markets, the health coaching service industry is currently valued at approximately $7 billion. It's expected to grow by around 5.4% annually, thereby reaching around $8.8 billion by 2025. From this data, the demand for health coaches is huge, and it's not expected to slow down any time soon.
But every year, thousands of other health coaches are joining the industry, meaning the competition for clients is also growing. Hence, you will need to come up with effective marketing strategies to boost the visibility of your health coaching business to attract more clients, increase your bookings and grow your income.
Fortunately, there are several proven strategies, which you can apply to your business right away. In this article, we will walk you through eight cost-effective and proven health coach marketing strategies, which will help to grow your client base and build a successful health coaching business.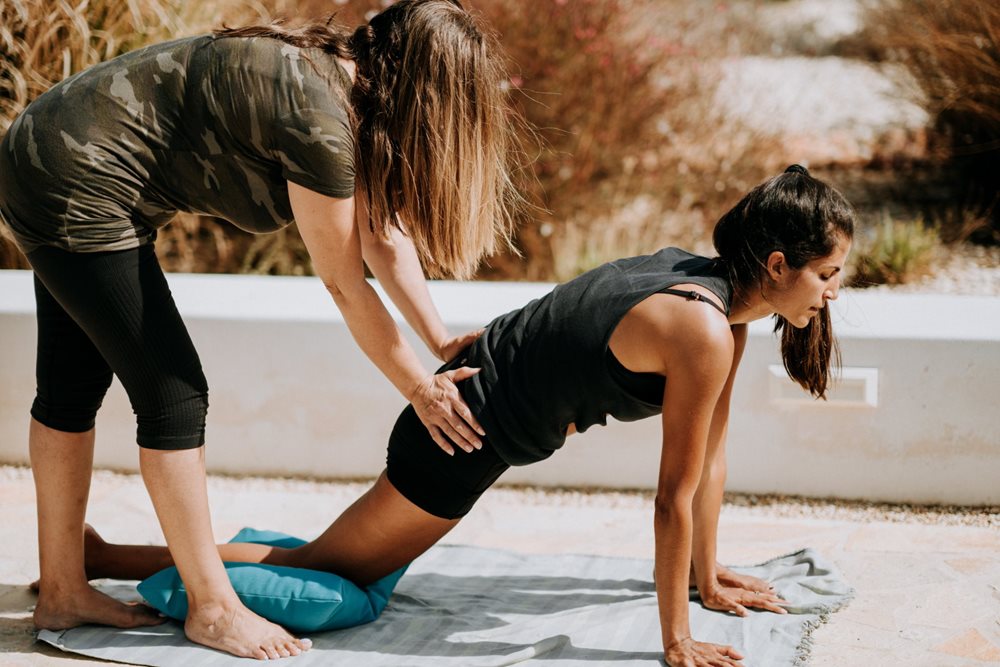 1. Content Marketing
When it comes to health coach marketing, one of the most effective ways of increasing visibility around your business is through content creation. For this strategy to work, you need to follow the following steps.
1.1 Set Up a Wellness Blog
If you don't have a wellness blog, you should set up one right away. After setting up your wellness blog, you then need to start blogging about topics that may be relevant to your areas of expertise and your overall health coaching practice.
For instance, if you offer health coaching services to all types of individuals, then you can create content around topics like fitness, nutrition, mindset, mental health, sleep hygiene and sexual health, just to name a few.
On the other hand, if you mainly provide health coaching services to bodybuilders, power lifters, pregnant women or senior citizens, then your topics should revolve around the specific target audience. After identifying your target audience, you should then create content that is relevant and super helpful.
So, how many blog posts should you create for this strategy to work? Well, there's no specific number. It will depend on the number of topics that you intend to cover as well as how long your blog posts will be. With that said, you should begin with at least six, long and detailed blog posts, of approximately 1,500 words.
1.2 Promote Your Blog Posts
Once you've crafted a couple of health and wellness blog posts, you will need to find a means of promoting them to reach a wider audience. And you can do so on Pinterest, among other platforms. Pinterest is, without a doubt, one of the best online platforms when it comes to content marketing.
It's more of a social platform, which works like a visual search engine. But unlike other social media channels like Instagram, your content will not get buried and disappear with time. Instead, it continues gaining traction as more users come across it and share it within their networks. And for a new health coaching business, Pinterest will be an invaluable platform for boosting your website traffic.
To use Pinterest for content marketing, you will first need to open a Pinterest business account. A Pinterest business account comes with more features, compared to a personal account. After setting up your account, you should then create branded pins, which you will use to promote your health coach blog posts. Make sure the pins you create have keyword-rich descriptions. And from there, you simply need to add them to the relevant boards on the platform.
1.3 Build an Email List
With time, the blog posts that you shared on Pinterest will begin getting some traffic. And, these blog posts will drive traffic to your health coaching website. When the visitors land on your site, you will need a system in place that will help you to keep engaging with them.
To do so, you will need to find a means of collecting their contact information such as their email addresses. Some people may sign up right away while others may need some convincing to sign up for your email list. And this is where opt-in gifts come in. You can offer something like a free nutrition e-book, a free meal plan or anything valuable, to nudge the visitor to sign up for your mailing list. And once you've gathered some emails, you can then start nurturing these leads using weekly newsletters.
2. Reach Your Target Audience on Quora
If you ask most people, they will tell you that Quora is simply a platform for questions and answers. However, it remains an extremely powerful platform for promoting a business. Unfortunately, most health and wellness marketers tend to overlook it.
So, how can you use Quora for health coach marketing? Well, you simply need to establish yourself as a thought-leader or expert in your niche. And you can do so by posting relevant, useful and informative answers in your areas of expertise.
And if the users on the platform find your answers useful, the platform's community will begin to notice your contribution, and some may even start using your services right away. Others may sign up for your mailing list. From there, you can nurture them using a sales funnel and convert them to long-term clients.
3. Participate In Local Community Events
Local community events can also help to promote your health coaching business and reach more potential clients. Participating in events happening in your local community or neighborhood will give you an opportunity for prospects to engage with your health coaching business face to face.
And as a health coach, you will use this chance to educate prospects about the services you offer as well as how your health coaching services can help to transform their lives. Also, you can offer free or discounted health coaching consultations during the event to keep them interested.
Some prospects may sign up for your services during such events. However, others may need further convincing. So, make sure you collect their contact information, which you can then use to get in touch with them later.
4. Leverage the Power of Social Media
Social media platforms provide yet another powerful health coach marketing strategy. Social media platforms will help you to establish a robust online presence, reach more prospects, and build trust around your health coaching business. Research shows that approximately 72% of Americans are using at least one social media platform. Hence, with proper utilization, social media marketing can help you to grow your health coaching business considerably.
Some of the social media channels that you can use to promote your business and get clients as a health coach include Instagram, Facebook, and Twitter. Also, you can establish a presence on other channels like Tik Tok and Snapchat.
Regardless of the platform that you choose, make sure you post interesting and relevant content frequently. Also, remember to keep engaging your audience by sharing their content, liking posts, answering questions, as well as running contests and giveaways.
Social media marketing is not going anywhere anytime soon. And as a health coach, it can provide you with a cost-effective means of connecting with prospects, promoting your services and ultimately growing your health coaching business.
5. Host Workshops
Hosting in-person workshops can help you to establish yourself as an expert in the health coaching industry and build trust with your target audience. And considering you will be speaking live, you will be using such opportunities to interact with the audience, thus creating instant rapport.
Apart from in-person workshops, you should also consider holding webinars. Just like in-person workshops, webinars will also help you to build authority in your niche. They can also help to build brand awareness.
Again, make sure you collect email addresses whenever you are hosting workshops and webinars. These email addresses will help you to follow up with prospects once the event is over.
6. Start a Referral Program
Referral marketing is one of the most effective methods of advertising and promoting a business. According to referral marketing statistics, referrals are approximately 36 times more valuable compared to cold calling. Also, they are at least four times more valuable compared to web leads. Furthermore, referral marketing tends to generate a higher conversion rate compared to most of the other marketing and advertising methods. Besides, referrals account for approximately 20% to 50% of purchasing decisions.
Therefore, if you don't have a referral program in place, you need to launch one right away. Once you've launched your referral program, you will then need to promote it aggressively on your website, social media, or through your newsletter. With proper implementation, a referral program will go a long way in helping you to get health coaching clients.
7. Use Traditional Marketing Channels
Most marketing strategies these days revolve around digital marketing channels. However, traditional marketing channels remain equally effective. And, it will be highly advisable to complement your digital marketing channels with traditional marketing channels, when you are setting up your health coach marketing strategies.
Some of the traditional marketing channels that you can use to promote your business and attract more clients include distributing flyers and banners in places where your target audience frequents, promoting your services on TV and radio as well as placing ads in newspapers.
8. Wrapping It Up
Health coaching can be a highly rewarding and lucrative career. However, you can't simply set up your business and expect clients to come looking for you. Instead, you will need to invest your time, money, and effort in marketing your health coaching business, so that clients can find you. So, pick a couple of the strategies we've discussed above, try them out and then choose what works best for your business.