A nutritionist logo is something beyond a fancy icon that you put on your website, merchandise or social media handles. It's more of an expression of your nutrition brand's promise and identity.
Furthermore, a nutrition company logo is mostly the first thing that potential and new clients notice about a nutrition company.
Therefore, it needs to be recognizable enough and unique to set your health brand apart from the competition.
So, how do you create a logo that can differentiate your wellness company from all the other brands in the industry? Well, we have the answers you are looking for.
In this guide, we will walk you through the features of a great nutrition logo and the mistakes to avoid when designing your nutritionist logo. We will also look at some of the best logo makers for health brand logos, which you can use to design your own health nutrition logo.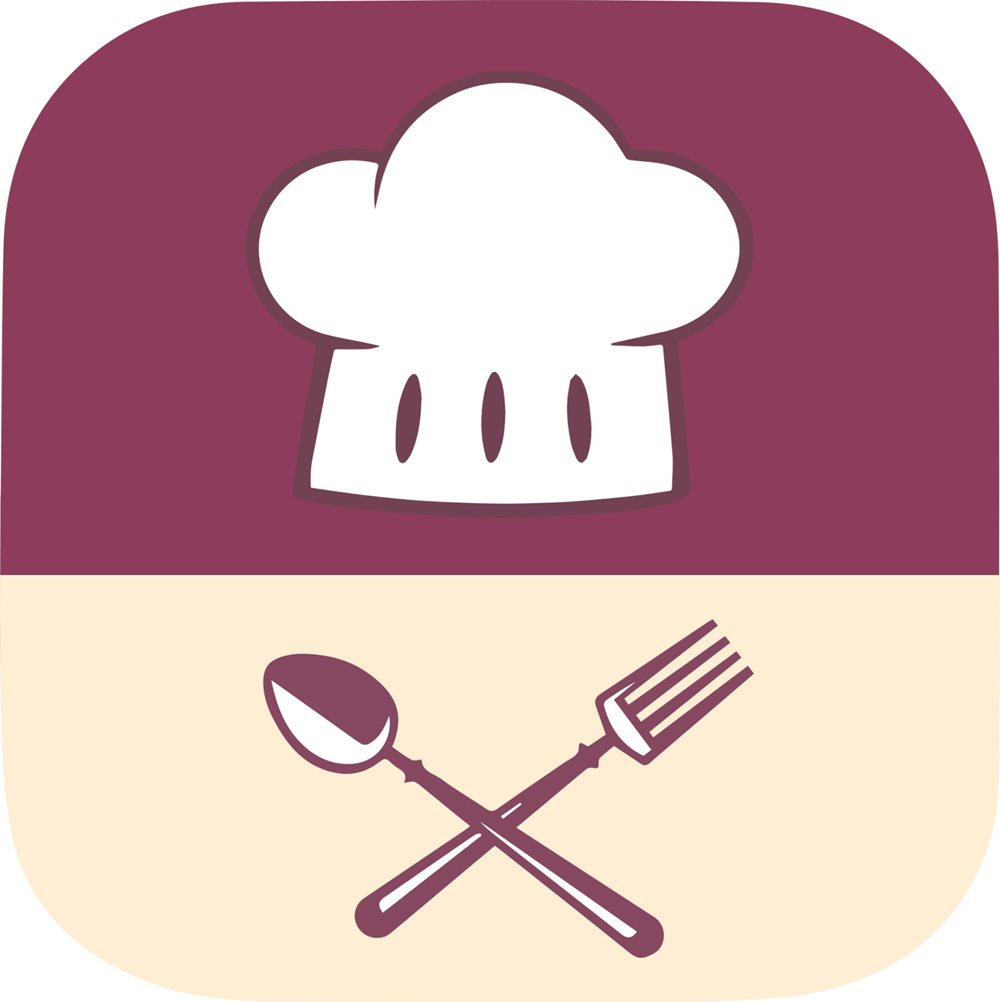 1. Features of a Great Nutrition Logo
As noted above, a logo is at the heart of any nutrition company branding since it's the first point of contact for the majority of potential consumers.
So, whenever you are designing your nutrition logo, you need a great logo, which represents your brand well. Also, you should ensure it connects with potential clients. Here are the key features and qualities of a great nutrition logo:
1.1 Simple
Most of the successful and impactful logos in the world today are surprisingly simple. For instance, Apple and Nike logos are simple and easy to remember.
So, why is simplicity important in health nutrition logos? Well, most people only focus on a logo for a few seconds. And with a simple logo, you can effectively express your health brand's personality.
Furthermore, simple logos are easier and cheaper to place on different places like merchandise, social media handles, website and marketing materials, compared to complex logos.
It's worth mentioning that a nutritionist's logo is more of an elevator pitch. With an elevator pitch, you won't have ample time to recite your whole business plan. And you should apply the same concepts when designing your nutrition company logo.
Regardless of the design you choose, you should ask yourself whether someone can easily describe it after viewing it for a few seconds. If the answer to that question is no, then there's a high chance your fitness and nutrition logo is complex. And you should find a means of simplifying it or consider other nutrition logo ideas.
1.2 Unique
If you conduct a Google search today for nutrition logos, you will find that almost 80% of the logos appear identical.
And if you follow the same approach when designing yours, you will have a hard time standing out in the already crowded health and wellness marketplace.
Without a unique dietician logo, your target audience will have a hard time separating your brand from the others.
Also, potential clients may sometimes confuse your brand with another company. And when this happens, they may end up choosing your competitor's products or services instead of yours.
Again, you should ask yourself, is your health and wellness logo unique? Can a potential customer distinguish it from other companies?
1.3 Versatile and Scalable
From business cards and websites to billboards and large banners, you will be using your health brand logo across different media.
Therefore, it needs to be scalable in a way that you can increase or reduce its size without losing detail or legibility.
Furthermore, the best nutrition logo should be versatile in terms of color, meaning it should look visually appealing, both in white and black.
Hence, before you settle on a particular wellness company logo design, you should ask yourself whether it will be effective when used across different platforms. If not, then you should explore other food business logo ideas.
1.4 Relevant
As much as your nutritional logo may be simple, visually appealing and unique, it may still fail to deliver the desired results.
And the reason behind this is that your fitness and nutrition logo may not be appropriate or relevant to your target audience.
For instance, most food business logos are green – a color that reflects healthy food choices and natural food. And this is because most foods are derived from plants, and plants are green.
Blue, on the other hand, is highly popular with some of the leading brands worldwide. It reflects an element of trust and calm. The problem is, it's also widely considered as an appellant suppressant. Besides, no foods are naturally blue, meaning they have been artificially dyed.
So, while blue may be a great choice for a financial company, it may not be appropriate for food businesses.
1.5 Memorable
The best health and nutrition logos should be memorable. Even if someone interacts with the logo once and for a few seconds, they should remember it when they see it again.
Also, it should make a lasting impression on your target audience. And when a consumer can easily recognize your logo, there's a high chance they will connect with your brand.
1.6 Timeless
When creating a nutrition and fitness logo, you may be tempted to design it in line with a certain trend.
But as you may probably know, trends come and go. And once another trend replaces the current one, your nutritionist logo will appear outdated or out of place.
Instead, you should go for a timeless logo design. A timeless logo should be relevant 10, 15 or 20 years from today. It should be capable of withstanding years of changes and advancements in the industry.
2. Mistakes to Avoid When Designing Nutritionist Logos
Your brand's logo reflects the products or services you will be offering. Also, it helps to identify your brand. A logo is also a direct image of your brand, meaning it should be effective and impactful.
Therefore, a nutritionist's logo should help to inspire loyalty, admiration and trust. Here are the key mistakes to avoid when designing fitness and nutrition logos.
2.1 Using Overly Bright Colors
Bold and bright colors are a standard feature in most logos. And it's easy to understand why most brands opt for them. They can stand out more compared to muted colors. Also, they can attract attention.
Also, bold and bright colors can be a good choice for a brand that wants to convey a certain emotion.
The main problem with bright colors is that they can be harsh to the eye, especially when used on social media platforms. And this will make the reader uncomfortable.
Besides, modern logo designs are focusing more on readability. And if the colors are too bright, they may obscure the message. To this end, you should avoid using overly bright colors in your sports nutrition logo.
2.2 Confusing Font
As mentioned earlier, logos should be simple and clean. So, if you decide to use highly stylized typography, it can prove difficult to read or understand your logo.
Furthermore, over-stylized typographies can be bothersome to the readers' eyes. Besides, they may distract the reader, and your healthy eating logo may not deliver the desired message.
Also, bold and stylized typography in a nutritionist's logo may make your brand appear overly promotional. Hence, keep the fonts simple, easy to read and clean.
2.3 Thin Lines
While health brand logos with thin lines may appear clean and modern, they are not always the best choice.
Thin lines can prove to be a huge issue, especially when you want to scale down your nutritional logo to place it on merchandise.
And as earlier noted, the best nutritional logos should be scalable without losing their legibility. To this end, you should avoid thin lines and instead opt for thicker ones.
3. Best Logo Makers for Health Brand Logos
By now, you already have all the information that you need on how to create a great and powerful nutritional logo. You simply need to implement these design ideas and come up with the perfect nutritionist logo.
However, if you don't have a background in graphic design or the funds to hire a graphic designer, you may be probably thinking you are out of luck. But that's not the case.
You can use online logo makers to design healthy eating logos from scratch. And you don't even need to have graphic design skills.
But with so many online logo makers out there, settling on the right one can be overwhelming and time-consuming. The good news is, we've done the heavy lifting for you and identified the best logo makers for health brand logos. They include:
Looker
Design Hill
Canva
Hatchful
Tailor Brands Logo Maker
LogoMakr
Design Evo
All the above online logo makers are free to use. Also, the majority come with AI-powered logo design tools, which you can use to create professional-standard nutrition company logos.
4. Putting It All Together
Your brand's logo is more than a picture. It's a powerful branding tool, which will convey what your food business is all about. Therefore, you need to come up with something that will do all the talking for your brand and attract the attention of potential clients. And regardless of the approach that you take, ensure you keep it simple, relevant, timeless, versatile and most importantly, memorable.