According to a recent survey, there are approximately 340,000 certified personal trainers in the U.S in 2021. And this number has increased by approximately 21.5% from 2012. While this reflects healthy growth in the number of available opportunities, it also shows that the competition is increasing every day.
Therefore, if you are a personal trainer or a fitness coach, you will need to find a means of standing out from the competition. And a good way of doing that is by creating an awesome personal trainer profile.
So, what is a fitness profile? A fitness profile is more of a personal trainer resume, designed like an advert. Gym owners display their fitness profiles on their noticeboards so that the members can learn more about their fitness instructors. You can also place a personal training profile on your website so that potential fitness clients can see your credentials, experience and expertise.
So, how do you create a personal trainer profile that convinces potential fitness clients to join your gym? Here are some tips to guide you.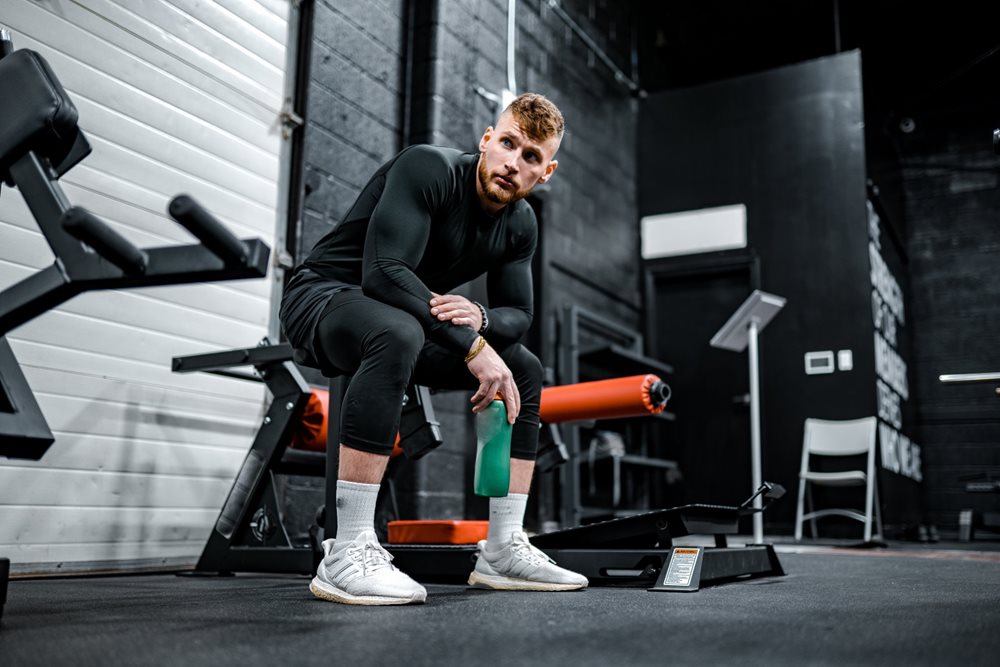 1. Focus on Your Target Audience
When creating your personal training profile, it's important to consider your target audience. What is your prospective fitness client's wants and needs? You will need to determine their age, their concerns and challenges, their fitness levels, nutrition habits, as well as fitness goals.
For instance, if your gym is targeting older fitness clients, then their concerns and challenges, nutritional needs, fitness levels and fitness goals will be different from that of a 20-something-year-old. And your fitness profile needs to reflect that.
Just like a TV program or a magazine is designed with a particular target audience in mind, personal training profiles should also use the same approach. They must speak the language of the ideal customer. It should relate to them, address their concerns, tap into their emotions and inspire them to take action.
2. Write in the First Person
If you run a fitness center and you are the sole personal trainer, then it will be highly advisable to write your personal trainer profile in the first person. Whether someone is reading your fitness profile on your gym noticeboard or your fitness website, they want to feel as if they are conversing with a real human. So, avoid corporate talk at all costs. Instead, be conversational.
When creating your fitness profile, you should write as if you are having a face-to-face conversation with the reader. Using a friendly tone will make you more approachable, relatable and likable.
So, instead of saying, "I offer my clients personal training services, which will help them achieve their goals" you should instead say, "I offer you a personalized personal training program, which will help you achieve your fitness goals." It may seem like a minor detail. But, considering that your business entails working one-on-one with fitness clients in person, you will want your profile to sound natural and human.
3. Keep it Short and Simple
A personal trainer profile is not a resume. While your fitness resume may include everything about your career, your profile should only highlight the specifics. It should include your area of specialization, your target audience, your qualifications and your contact details.
Also, ensure the language you use is easy to understand for a reader of any level. Attention spans get shorter every day. So, your personal trainer profile shouldn't be like an essay. Keeping it short and simple will prevent the reader from clicking away from that page if they are reading it on your website.
At the same time, if your fitness profile is displayed on your gym noticeboard, a short and simple one will make it easier for the reader to decide quickly whether you are the right trainer for them.
4. Focus on Facts, Not Bold Claims
When writing your personal trainer profile, you should focus on facts, and not empty talks or bold claims. Also, avoid bragging or being pushy. Instead, focus on facts and figures.
For instance, you can explain why prospective fitness clients should choose your personal training services. You can mention the benefits that your personal training services will offer to prospective clients.
And if you can quantify those benefits, then you have a higher chance of convincing someone that your services are worth a try. For instance, stating your personal training services can help improve a client's mobility by 15% is better than simply stating they can improve mobility.
You also need to mention the problems that your personal training services can solve. Also, remember to mention the number of years you have been a personal trainer and the experience you are bringing to the table. You can also mention some of your accomplishments as a personal trainer, preferably quantified.
For example, instead of saying you have years of experience in the fitness industry. You should instead mention a specific number. Have you been a fitness coach for five years? Mention that number.
Also, instead of saying, you have helped hundreds of fitness clients; you should state a number like 100, 200 or any other specific number. Quantifying your accomplishments as a personal trainer or what your personal training methods can achieve will make your profile more convincing.
Furthermore, it tells a prospective client that your personal training methods work. Also, focusing on facts as opposed to bold claims will help you to stand out from the next personal trainer.
5. Include Social Proof
Your fitness profile should also have social proof, especially if you will be posting it on your website. As the name suggests, social proof is basically evidence that you are who you claim to be.
For instance, if you have won some awards in the past, make sure you include them in your personal training profile. Also, if you've been interviewed on a podcast, TV show or magazine, be sure to include the details.
Furthermore, if you have an endorsement from a renowned personality, a customer, or an industry expert, be sure to include it on your personal training profile. Such endorsements will go a long way in convincing a potential fitness client to trust you.
Also, if you belong to a particular professional organization in the industry, make sure you include their symbols. This will also apply for oversight organizations like the National Commission for Certifying Agencies (NCCA), the International Health, Racquet and Sportsclub Association (IHRSA), the American College of Sports Medicine (ACSM) and the American Council on Exercise (ACE), just to name a few. So, if you belong to any of these organizations, you should consider adding them to your gym profile.
6. Include a Catchy Photo
According to a user experience survey conducted by Venngage Inc, photos, videos and other visuals increase the desire to read a copy by approximately 80%. So, if you are looking to boost your personal training profile's level of engagement, you should consider including a catchy photo.
A photo will not only grab the reader's attention but will also deliver a greater impression, compared to a profile that only features plain text. Besides, a photo will also make your profile more visually appealing, encouraging the reader to continue reading it.
So, which type of photos should you include? Can you simply use a stock photo or you should shoot your own photos? Well, as much as stock photos can still work, it's highly advisable to include your own photos. As mentioned earlier, your fitness profile should create a personal connection with the reader. Therefore, if you use a generic photo, you will come across as any other personal trainer out there.
On the other hand, including your photo will help to make you more real. Also, it will make visitors feel as if they know you, thus making you more approachable. And once the profile creates that connection, there's a high chance they will want to register for your personal training services.
7. Add a Call to Action
Your personal trainer profile should also have a call to action. The type of call to action that you will include will depend on where you intend to post it. If you will be posting your personal training profile on your fitness website, then you have numerous options to choose from.
For instance, you can request the visitor to sign up for your personal training services, follow your fitness Instagram account, opt in to your mailing list, sign up for a newsletter, schedule a consultation or even check out your blog.
If you will be posting your gym profile on your gym noticeboard, then the call to action can be something as simple as requesting the reader to sign up for a seven-day free personal training session.
8. Wrapping It Up
Your fitness profile should represent you, the services you offer as well as how your target client will benefit from the services that you offer. So, if it's properly crafted, it has the potential of converting a prospect into a long-term gym member. On the other hand, if it's poorly crafted, it can push away a potential client. We hope the tips we've provided in this article will help you to craft a personal trainer profile, which will help to convert prospects into long-term clients and grow your fitness business.