If you have a friend or a family member who is a personal trainer, there's a chance you will want to buy them a gift at some point. This can be during their wedding, wedding anniversary, birthday, or even during holidays like Christmas. Or maybe you're their client and they bought you a gift, and you want to reciprocate.
But, with thousands of personal trainer gifts available on the market, choosing the best one can be a challenging process. Fortunately, we've done the heavy lifting for you. In this article, we've curated a list of the 11 best gifts for personal trainers.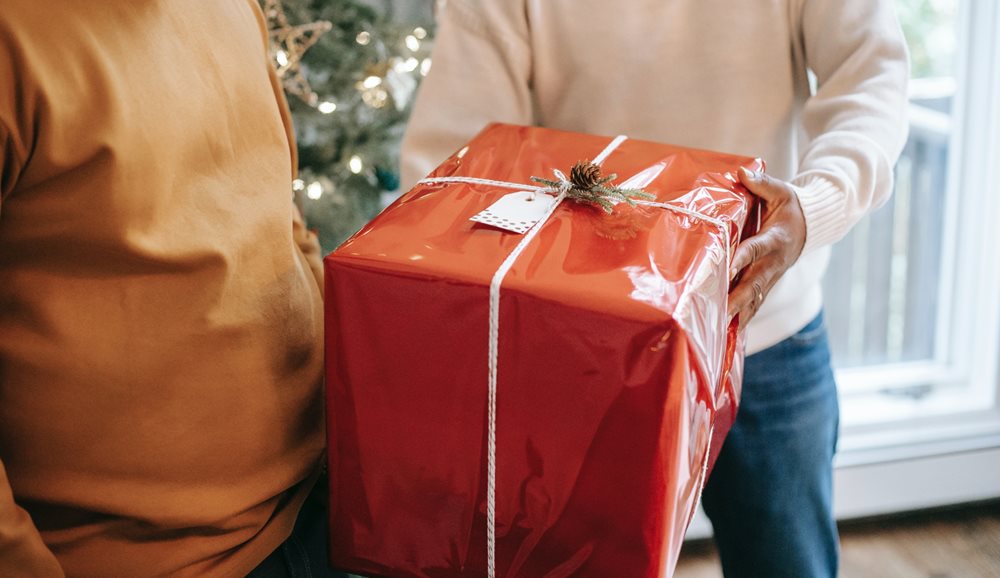 1. Water Bottle
Personal training sessions can be extremely physically demanding. Therefore, fitness coaches and personal trainers have to keep hydrating. And this is where a water bottle comes in. It's a must-have for anyone who works as a personal trainer or fitness.
So, if you are stuck as to what you should get a personal trainer, you can simply buy them a water bottle. But, don't go with a generic water bottle. Instead, you should get them a customized one.
For instance, it can feature their names or a motivational message. And, several companies and individuals offer this type of service. So, finding one that will do it for you at an affordable price shouldn't be a challenge.
While it may appear like a simple gift, you can rest assured that your personal trainer friend or family member will be highly appreciative.
2. Workout Clothing
Fitness coaches have to dress well at all times. The clothes they wear must be appropriate for the gym environment. Second, the clothes also need to be clean, fresh and nice every day, meaning their workout clothes must be washed every day.
The problem is that washing clothes every day will cause them to fade. Hence, fitness coaches must have several sets of workout clothing.
And workout clothing is quite expensive. Therefore, buying them workout clothing is not only a wonderful gift but will save them a considerable amount of money.
However, make sure you get the correct size. And you don't have to ask for their size directly. There are various ways of doing it subtly. For instance, you can compliment them on a tank top they are wearing and ask them about the size as a by-the-way question.
Once you determine their sizes, you can then order them several tank tops, t-shirts, pants or any other type of workout clothing that you decide to buy them.
So, if you are looking for gift ideas for fitness instructor but you don't know where to start, you should consider getting them workout clothes.
3. Key Holder
From house keys to car keys, garage keys to a gym locker, your personal trainer friend or family member has several keys. And, they will need something to keep these keys organized, well stored and within quick reach. And this is where a key holder comes in.
Considering that key holders are highly affordable, they make one of the best gifts for personal trainers. Also, they are customizable. Again, you have the option of customizing them with their name, adding a motivational message or both.
Since the personal trainer will be using the keys every day, you can get them a personalized key holder that contains a motivational message. Such a message can be providing them with the motivation they need to start their day on the right note.
4. Chocolate
Chocolate is a tried and tested gift. And, your personal trainer will likely appreciate receiving a bar of chocolate on their special occasion. So, whether it's during the Christmas holidays or they are celebrating a birthday, you can never go wrong buying them chocolate.
For chocolate, you can simply buy them a generic box from the supermarket. You can also go a step further and buy them customized chocolate. There are several companies out there, which specialize in handmade chocolate.
Such companies produce chocolate in almost all shapes and sizes. And for your personal trainer friend, family member or colleague, you can order them dumbbell-shaped chocolate.
5. Personal Trainer Books
Buying a personal trainer something valuable can be a challenge, especially if they appear to have almost everything they may need. If you are facing such a situation, you should consider gifts for personal trainers that can help to take their career to the next level. And a book is one such gift.
So, which type of book should you buy a personal trainer as a gift? Well, you have plenty of options when it comes to personal trainer books. You can find fitness books on training techniques, nutrition, and running a personal training business.
And, regardless of whether you choose a book on nutrition, training, motivation or running a personal training business, a book remains one of the best gifts for personal Strainers.
6. Stainless Steel Protein Shaker Bottle
Almost every personal trainer will use a protein shake at some point. To this end, they will need a protein shaker bottle, to help them mix their protein shakes and carry them around.
Therefore, a protein shaker bottle will be a great gift for a personal trainer. But, avoid buying them a plastic one. Plastic protein shakers are not durable. Therefore, if you purchase them a plastic one, they will have to replace it within a few months.
Instead, you should buy them one made of stainless steel. Stainless steel protein shakers are extremely durable, and they can handle plenty of abuse. So, regardless of how much the personal trainer tosses their gym bag around, this steel one will remain intact.
Furthermore, a stainless steel protein shaker will help to keep the protein shake cooler for a longer period, which will come in handy, when you consider the warm gym environments.
7. Recipe Book
The majority of personal trainers prepare their own meals, to keep track of the calories they are consuming. However, knowing what to cook every day and creating the time to buy the groceries needed can be a challenge for most personal trainers, especially with their busy schedules.
With this in mind, a recipe book will be a welcome gift for personal trainers. Recipe books come with hundreds of different recipes as well as details of how to prepare the meals listed in those recipes.
With a recipe book, the fitness coach can simply select several meals that they intend to prepare for the week over the weekend and then purchase the groceries needed in bulk. As a result, they won't have to visit the grocery store almost every day to buy the groceries, thus saving them time. Furthermore, purchasing groceries in bulk can also save money.
Also, a recipe book can help to enhance the personal trainer's knowledge of cooking and food, which will come in handy when making meal recommendations to their clients.
8. Foam Roller
A foam roller is a must-have for someone who works out regularly such as a personal trainer. They feature ridges, made of compressed foam. When rolled on the body muscles, these ridges will help to loosen tight muscles and enhance circulation, thus promoting faster recovery.
Foam rollers come in different sizes, colors, and varying levels of firmness. Hence, you shouldn't have any problem finding the perfect one for a personal trainer.
9. Workout Gloves
If you are shopping for birthday gifts for a personal trainer, you should consider adding workout gloves to your list. Workout gloves help to protect the hands when someone is lifting heavy weights. Therefore, they will help to reduce the chances of blisters and callus tears forming. And since personal trainers are frequently lifting heavy weights, a pair of workout gloves will be an excellent gift.
In case you decide to present your personal trainer buddy with a pair of workout gloves, you should ensure that you purchase a pair that comes with adjustable wrist wrap support.
Adjustable wrist wrap support will work like an extra set of tendons and ligaments when the wrists are bent backward. Hence, they will considerably improve the lifter's performance.
Apart from adjustable wrist wrap support, you should ensure the workout gloves you are buying for a personal trainer are breathable. If they are not breathable, sweat can build up quite fast, making it hard for the user to lift heavy weights.
10. Headphones
Another excellent gift idea for fitness instructor is a pair of wireless headphones. With a pair of wireless headphones, a personal trainer will enjoy listening to their favorite music, audiobooks or podcasts when at the gym, without distracting anyone else.
However, make sure you go for the wireless versions. Wired headphones pose various safety risks since their cables can get stuck in the workout equipment or even tangle around the wearer's neck when working out. And that's why you should only gift them wireless headphones.
11. Gym Bag
Without a doubt, a gym bag remains one of the best gifts for personal trainers. A gym bag provides a means of hauling workout gear from home to the gym and vice versa. Hence, every personal trainer needs one.
When buying a gym bag for a personal trainer, you should ensure you choose one that comes with several compartments and pockets. A gym that has different compartments will make it easy for the personal trainer to separate dirty workout clothing from other items in the bag.
As for the different pockets, the personal trainer will have a means of storing different items and accessing them conveniently. For instance, they can store smaller items like keys and phone in the smaller pocket while larger things like protein shakes, umbrellas, water bottles, headphones, grooming essentials and food will go into the larger pockets.
12. Wrapping It Up
Whether it's during a special occasion or a holiday, all the gifts that have made our list will leave your personal trained friend or family member with a smile on their face. You simply need to choose a gift that aligns with your budget.