Do you spend most of your free time in the gym pursuing your fitness goals? Would you like to start helping others to achieve their fitness goals? If the answer to these two questions is yes, then a career as a personal trainer or a fitness coach be highly rewarding for you.
As a personal trainer, you will be waking up to do something that you love. But as you do so, you also want to earn a decent wage, which should be enough to cover your bills. After all, passion has never paid bills, right? So, how much do personal trainers earn? Can you eke a decent living working as a personal trainer?
Well, this guide has the answers. In this article, we will take a closer look at how much personal trainers earn, the factors that will determine your earnings, the gyms that pay the best wages, as well as states with the highest personal trainer salaries. We will also give you tips on how to increase your personal trainer salary.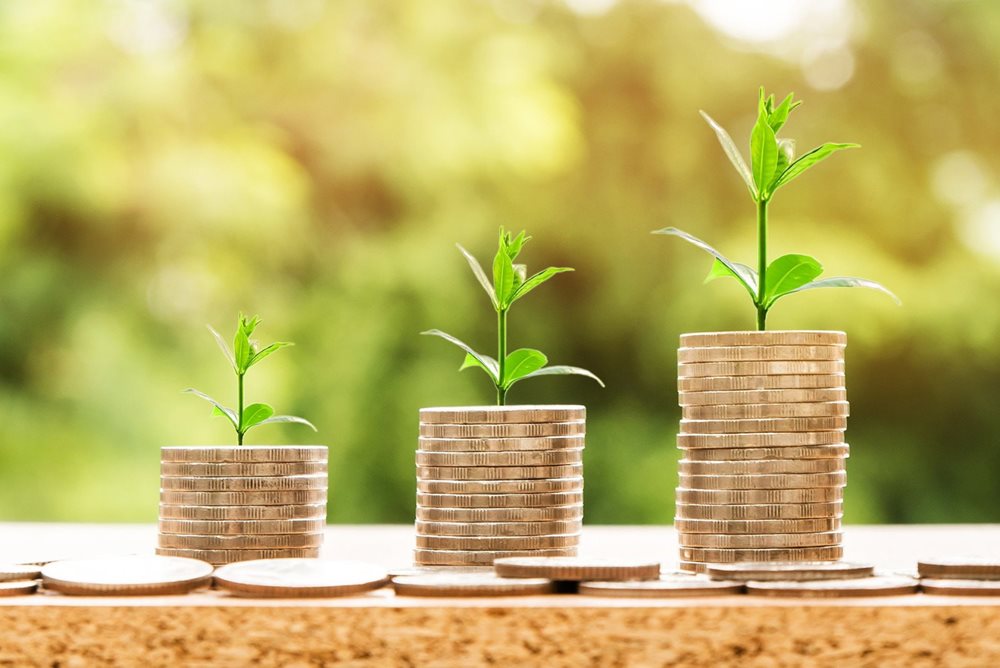 1. How Much Do Personal Trainers Earn?
According to the Bureau of Labor Statistics, the median annual salary of personal trainers and fitness coaches was approximately $40,510 per year in 2020. And this translates to an hourly wage of around $20 per hour.
Salary.com puts the figure at approximately $62,953, with the lowest salary being $45,427 while the highest was $77,341. These figures are for October 2021.
According to Zip Recruiter, the average personal trainer salary across the U.S is $48,853 annually. Zip Recruiter will show you a different page, depending on your geographical location, mind you.
A survey conducted by the Personal Trainer Development Center shows that online personal trainers are earning more than their traditional counterparts are. On average, online personal trainers are taking home approximately $52,000 a year, while their traditional counterparts are earning around $35,000.
Also, the same survey states that specialty personal trainers take home a higher salary than the general ones. Currently, nutritional coaches are earning around $76,579 annually while physical therapists are taking home around $61,000 annually.
It's worth mentioning that all the above figures are simply estimates. The actual amount you will earn will depend on various factors like your education level, experience, certifications, and location, just to name a few.
2. Gyms that Pay the Best Personal Trainer Salaries
Different gyms pay personal trainers different salaries. Hence, if you are working in a gym as a personal trainer, your salary will depend on where you are working. So, which gyms pay the best personal trainer salaries? Here are a few:
2.1 24 Hour Fitness
At 24 Hour Fitness, you will earn a minimum wage even during non-training hours. You will also earn a 20% commission on personal training packages and a 10% commission on group training packages. You will also earn a five percent bonus commission if you can manage to book at least 60 training sessions during the pay cycle.
Therefore, different personal trainers will earn different wages in this fitness facility. But on average, 24 Hour Fitness personal trainer salary comes to around $53,147 annually, for those who are active in booking clients.
2.2 LA Fitness
Similar to 24 Hour Fitness, LA Fitness also pays a minimum wage for working the floor. LA Fitness personal training salary starts from around $6 for conducting a 30-minute training session up to around $7.50.
And if you conduct a 60-minute workout session, you can expect to earn approximately $12 to $15. At LA Fitness, the average salary for personal trainers is $28 per hour, which translates to around $58,240 annually.
2.3 Equinox
Equinox pays some of the highest personal trainer salaries compared to other fitness centers, especially for those with years of experience.
Personal trainers at this fitness facility earn according to tiers, ranging between Tier one and Tier Five.
If you are a Tier one trainer, then you can expect to earn a personal trainer salary of around $26 per session on the lower side and $31 per session on the higher side.
As you may expect, Tier five personal trainers have the most experience. Consequently, they earn the highest salaries.
If you are in the Tier five category, you can expect to earn a salary of $64 per session on the lower side and up to $75 per session on the higher side. Assuming you conduct 160 sessions per month at the highest training threshold, then you can expect to take home approximately $158,400 annually.
2.4 Anytime Fitness
Considering that Anytime Fitness gyms operate on a franchised structure, you can expect different gyms to pay different personal trainer salaries.
According to ZipRecruiter, personal trainers in these fitness facilities make around $20 per hour or $42,352 annually, which is slightly above the national average.
As you can see, your personal trainer earnings will depend on the fitness facility that you will be working. Again, it's important to note that the above figures are estimates. The actual figure will depend on various factors.
States With the Highest Personal Trainer Salaries
Your location will also determine your personal trainer salary. Some states pay higher than the national average while in other states, you will earn lower than the national average. So, which is the best state to work as a personal trainer?
According to personal trainer salary statistics published by the Bureau of Labor Statistics, Currently is currently the highest paying state. Personal trainer salaries in Connecticut are approximately $63,140 annually or $30.35 per hour.
Vermont is the second-highest state for personal trainers, earning approximately $28.17 and $58,580 hourly and annually respectively.
Washington isn't too far behind. The personal trainer salary in Washington state is $55,110 or $26.49 hourly.
South Carolina is the worst state to work as a personal trainer. The average personal trainer salary in South Carolina is approximately $23,000, which is way off the national average.
Personal trainer salaries also vary from town to the next. For instance, two personal trainers may both be working in San Diego. However, the personal trainer working in a big town will be earning a higher salary than the other working in a smaller town.
3. How to Increase Your Personal Trainer Salary
By now, you already know what you can expect to earn as a personal trainer, depending on your skills, location, and specialization. If the salary is lower than what you had expected to be earning as a personal trainer, it doesn't mean you should give up on your dream career.
Once your career is underway, you have several available options, which you can use to boost your personal trainer salary. They include:
3.1 Run Online Training Classes
Whenever you are not training people at the gym, you should use this opportunity to offer online training classes. So, instead of spending the entire day watching the TV during your off day, you should instead take this time to offer premium fitness classes to fitness clients via streaming platforms like Zoom or Skype.
3.2 Sell Digital Products
Besides running training classes, you also need to package and sell fitness digital products. For instance, some of your fitness clients may not be available when you are running your online classes. And such people may also want to benefit from your expertise. To this end, you should invest time and money to come up with downloadable fitness products like e-books and videos.
3.3 Offer More Services
As a personal trainer, it doesn't mean that you are limited to teaching people how to execute certain movements and workouts properly. You can also venture into nutrition coaching.
Lack of proper nutrition is one of the biggest obstacles for most people trying to live a healthier, fitter life.
When you offer nutrition coaching, you will be helping your fitness clients to achieve their fitness goals. And at the same time, you will be increasing your personal trainer salary, meaning it will be a win-win for everyone.
However, if you decide to take this route, you should ensure you first get certified as a nutritionist. Getting certified as a nutritionist will mark you as an expert in the field. Furthermore, you can use it to justify your prices.
3.4 Go Freelance
When you start working as a personal trainer, there's a high chance you will begin your career in one of the local gyms. And most personal trainers start there. Such gyms will help you to build your resume and enhance your skills.
But at some point, you will need to go freelance, especially after you've enhanced your personal training reputation. Going freelance will help you to accommodate more personal training sessions into your schedule.
Once you go solo, you can then be offering one-on-one classes as well as group classes, depending on your clients' preferences. And this translates to a higher gym trainer salary.
4. Wrapping It Up
As a personal trainer, you have the unique opportunity of helping others reach their fitness goals, doing something you love. And as for the amount you will earn, it will depend on your location, experience, industry, as well as the amount of effort that you put in towards growing your career.