Recessions are an unavoidable part of life. And when they do happen, consumers are usually forced to make some modifications to their spending habits. For instance, some of your clients may decide to cancel their memberships, in an attempt to save money.
Also, you may find it a bit challenging to get new clients during such times, since fitness may not be a priority for most people. And this means your revenues may decline considerably during a recession compared to other times.
But, this doesn't mean you should close down your business every time there's a recession. With some careful planning and some business adjustments, you can still manage to keep your fitness business afloat during a recession.
In this article, we will take you through some practical and effective strategies and tips, which can help to recession-proof your gym business and keep it running whenever there's an economic downturn.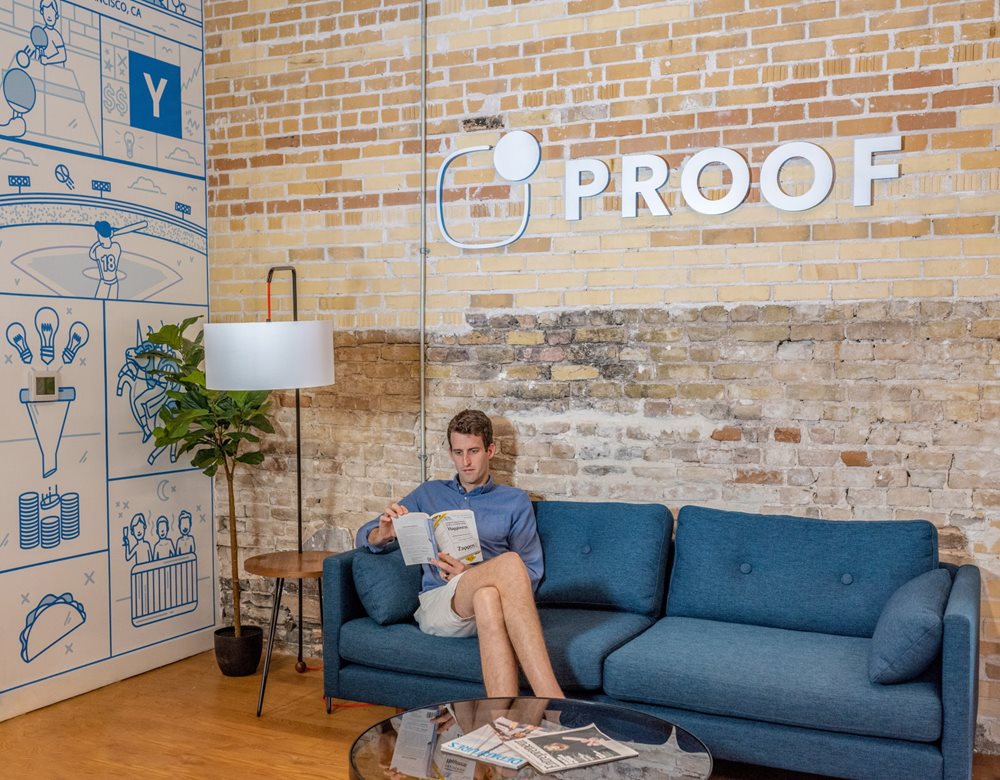 1. Minimize Your Overheads
As noted above, your client base may shrink during a recession, meaning you will have lesser revenues coming in. Therefore, you need to minimize your expenses as much as possible.
By minimizing your overheads and lowering expenses, you will be left with enough money to keep the core areas of your gym business running, in case a recession strikes.
When it comes to cutting back on overheads, you will need to consider the smaller expenses and the larger expenses.
1.1 Minor Expenses
It's highly likely that you've been purchasing items like printing papers, ink for printers, staplers, and other smaller supplies. You should find ways of reducing your expenses on these supplies.
For instance, instead of printing everything and storing documents in hardcopy, you should instead store them digitally. By shifting to digital storage, you will have saved money on printing papers, staples, and ink cartridges.
While these expenses may appear small, they gradually add up to hundreds of dollars. And you can't afford to be losing that much money, more so during a recession.
1.2 Major Expenses
Things like rent, leases and insurance may be costing you thousands of dollars every month. So, you also need to find ways of reducing the amount you spend on these overheads.
For instance, you can renegotiate your lease with your landlord or property owner. Some landlords would be willing to lower the rent, as opposed to the property staying vacant. So, approach your landlord and try to renegotiate.
As for your insurance, you should shop around and compile a list of the available options. You should then compare them with what you are currently paying. The chances are, you may find an insurer who will offer a cheaper package but the level of coverage may be similar or even better to your current insurer. And once your current cover lapses, you should shift to the cheaper insurer.
2. Automate Some Business Processes
Automating your gym business can help to reduce the number of staff that you will need to run your gym business. And when you are running with a smaller team, the effects of the recession will not you as hard as a gym owner who is operating with a larger team.
One of the ways that you can automate your gym business is by installing an online class-scheduling platform. By implementing this platform, your gym clients will schedule or book the classes on their own, thus reducing the number of employees you would need to help these clients.
Also, automating the booking and scheduling system can help to reduce your monthly phone bill expenses. Furthermore, automating the scheduling system will also make it easier and more convenient for your clients to book their classes, thus enhancing your gym member experience and boosting your retention rate – which is much needed during an economic downturn.
3. Invest In Marketing
During a recession, most gym businesses rush to cut spending on advertising and marketing. However, as much as you want to keep your expenses to a minimum, you shouldn't cut your marketing and advertising budget. As you may expect, consumer confidence is at an all-time low during a recession.
Therefore, finding new clients on a shoe string budget, can prove to be a challenge. So, if you decide to cut back on marketing, you will end up hurting your gym business. Doing so will hurt the ability of your business to land new clients. Instead, you should take this opportunity to double down on your marketing and advertising.
By expanding your marketing and advertising, your fitness brand will remain visible during these tough economic times, thus helping to build consumer trust and confidence.
So, while you may lose some of your clients during a recession, strong marketing and advertising will help you to attract a couple of new clients, thus ensuring your business remains standing during the recession.
4. Diversify Revenue Streams
Diversifying your revenue streams will go a long way in helping your gym business to survive during a recession. You shouldn't rely on a single source of revenue in any business.
While it may feel uncomfortable or it may be unfamiliar to you, broadening your income streams will help to cushion your gym business, in case the revenues from your main source shrink.
So, how can you diversify your income streams as a gym owner? Well, you have numerous strategies you can implement.
4.1 Offer Online Personal Training
First, if you have only been offering in-person training at your gym, you should consider branching out to on-demand online personal training.
With online personal training, you can be selling workout videos through your gym website or a third party. And by doing so, you can reach millions of potential fitness clients, from all parts of the world, instead of just serving clients within your gym's location.
4.2 Offer Nutritional Services
Second, you should start offering nutritional services. If you also hold a nutritional certification, you should consider offering nutritional services. At the end of the day, fitness and diet go hand-in-hand.
Hence, offering these services can be an effective way of attracting more clients and generating more revenue for your gym business. You can offer nutritional services in person or even online. You can also sell customized nutritional plans, designed to meet the needs of individual fitness enthusiasts.
4.3 Write for Fitness Blogs
Fitness magazines and blogs are constantly looking for expert fitness writers and bloggers, to help them create content for their audiences. And this provides yet another opportunity for you to diversify your income streams and earn more money.
The above are just a few ideas that you can consider implementing to diversify your income streams. And by doing so, you will always have some money to keep your business running during an economic downturn, in case your memberships drop.
5. Implement Flexible Pricing Plans
There's a high chance that most of the new clients that you get during the recession will be unwilling to sign up for extended memberships. Furthermore, your existing clients may also be looking to downgrade their memberships, to minimize their expenses.
So, if your current memberships require clients to make long-term commitments, you should consider introducing tiered or flexible pricing plans. Introducing flexible pricing plans will allow everyone to choose a package they are most comfortable with, thus minimizing cancellations.
For instance, you can introduce pay-as-you train pricing or weekly memberships. Introducing these flexible pricing methods will prevent you from losing clients that don't want to commit. And by retaining them, you will have some money flowing into your business, to help you keep up with your bills and prevent closure during the recession.
6. Stay On Top of Your Cash Flow
Staying on top of your cash flow is vital whenever there's a downturn. So, how can you manage your cash flow during an economic crisis? First, ensure you pay up debts immediately you notice signs of an incoming economic downturn. Paying debts will free up your cash flow. As a result, this money will now be available to take care of other important expenses.
Second, ensure all your clients pay for their memberships or subscriptions on time. Money owed will make it hard to budget. Also, you will find it hard to keep up with some of the bills you have to pay, to keep your gym business running. So, send out reminders for those whose memberships are past the due date.
7. Ensure Your Gym Members are Satisfied
Existing gym members will be your most valuable asset in the event of an economic downturn. Hence, you need to ensure you take good care of the clients or members that you already have.
The most important thing here is to provide outstanding customer service, to ensure your members are satisfied. Make sure their needs are met and their issues are addressed promptly. You should also explore ways of providing them with more value.
For instance, you should consider introducing discounts for your existing gym members. At the end of the day, they will have also been equally affected by the economic crisis, meaning they are also looking to cut costs.
So, if your competitors are offering them discounted memberships, they may be tempted to move there. And this is something you want to avoid, especially during a recession.
By providing your gym members with more value, enhancing their experience and keeping them satisfied, you will retain the majority of them. And this translates to a steady flow of revenue during the recession, to keep your fitness business afloat.
8. Set Aside a Rainy Day Fund
Without a doubt, your revenues may decrease during a recession. But, you still have to pay for overheads like rent, maintenance, insurance and salaries for your employees. You will also need money to cover your personal expenses.
So, if your gym business fails to generate enough revenue during the recession, you may be forced to close. And this is something you want to avoid at all costs. To prevent this scenario, you should start putting aside a small percentage of your profits each month.
And when the recession hits, you will have a safety net to fall back to, which you will use to cover your overheads.
9. Wrapping It Up
Recessions can happen at any time. And when they do, there's no guarantee that your gym business will be recession-proof. But, by implementing the above tips, you will be increasing your revenue, and thereby your chances of your gym business surviving, during tough economic times.