When it comes to increasing gym revenue, most gym owners only focus on two methods – retaining the members they already have and finding new members.
While the above two strategies are a proven means of driving business growth for fitness centers, they are not the only ones you can use. Numerous other strategies are available, which you can use to increase gym revenue and profitability fast.
In this article, we will walk you through 10 key methods, which you can implement in your fitness center and increase fitness revenues.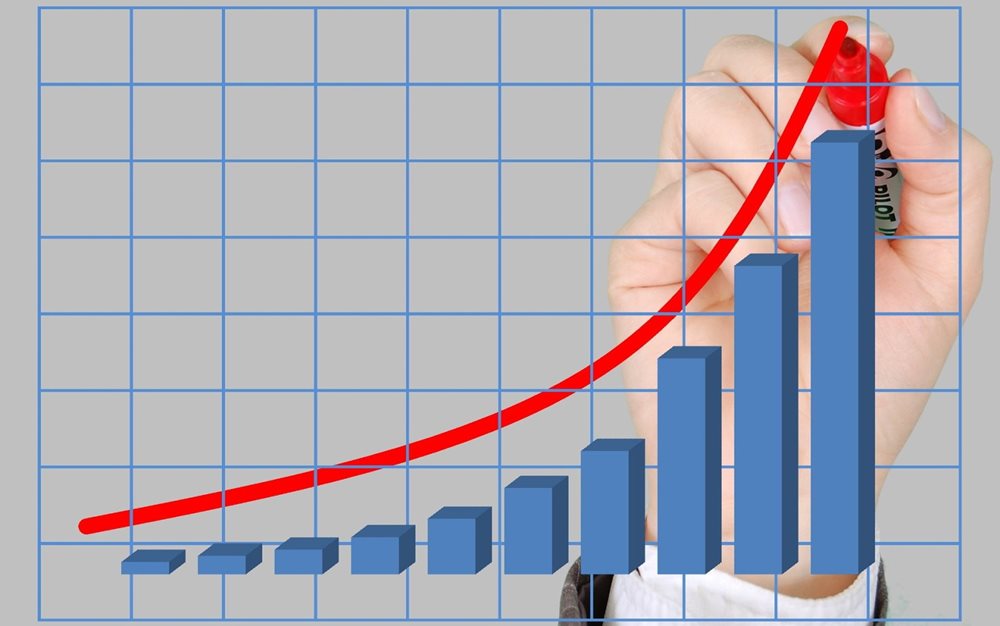 1. Minimize Payment Issues
According to Mastercard and Visa, approximately 15% of recurring payments decline. And the decline rate can even be higher in certain industries. So, how do such payment issues affect your fitness center revenue?
Assume you have 200 regular members in your gym, with each member paying $50 every month. Each month, you should expect to receive approximately $10,000 in recurring revenue.
Using the 15% average decline rate, you will lose approximately $1,500 per month due to payment-related issues. And this translates to around $18,000 of lost revenue annually due to credit card declines.
While these declines are completely out of your control, there are certain strategies that you can implement to reduce their occurrence.
First, you can use software solutions, which provide payment reminders for recurring subscriptions and undertake automatic retries in case of failed payments.
Second, you can also encourage your staff to follow up on declined payments, recover them and increase fitness revenues.
You can also hire a third-party company, who will be handling your fitness center payments. Such billing professionals can help to minimize payment issues, further increasing gym profit margins.
2. Offer Consultation Sessions
Besides coming to your gym, most of your members may also need additional help to achieve their fitness goals. And you can leverage this opportunity and increase your gym's revenue and profitability.
For instance, you can offer consultation services to both old and new members of your gym at a price. Some of the consultation services that you can offer include:
Nutrition and diet
Stress management
Mindfulness and wellness
Living a healthier lifestyle
You can offer these consultations entirely online, making it easy for every client to follow, regardless of where they are.
3. Expand Your Gym's Offerings
The more services your fitness studio offers, the easier it will be for you to generate additional revenue for your gym.
So, if you have idle space in your gym, you can convert it into other uses. For instance, you can lease it to someone who offers yoga and meditational classes, massage and chiropractic therapies, spa and beauty services, among others.
Expanding your gym's offerings will also help your fitness center to attract and retain more members, thus increasing your gym profit margins further.
4. Sell Gym Merchandise
One of the easiest yet effective ways to increase gym revenue and profitability is by selling fitness merchandise.
And the good news is, you have thousands of products that you can sell through your gym's platform.
For instance, if you run a yoga studio, you can decide to sell things like yoga pants, yoga mats, healing crystals, and water bottles, just to name a few.
As for the products, you can decide to be selling them with your own branding or source from some of the most popular fitness brands.
With the right approach, this method can help to grow gym revenue significantly. And it will give you the funds that you need to expand and grow your gym.
However, it's worth mentioning that you need to be careful with the products you will be selling.
If you decide to sell products from other brands, ensure you screen them carefully to ensure they are of the highest quality standards.
Selling poor-quality products in an attempt to increase your profit margins can ruin your fitness brand's reputation, leading to the loss of clients. And this will be counterproductive.
5. Raise Your Prices
Some gym owners believe that raising the prices may trigger a mass exodus from their fitness centers.
However, this may not always be the case, especially if you implement the move strategically.
So, how do you raise your prices without triggering a mass exodus?
First, add extras. Clients are highly likely to accept a price increase if you offer something extra. For instance, you can decide to offer longer personal training sessions for interested clients.
Second, communicate early enough about the upcoming price increase, so that your members will have adequate time to prepare accordingly.
Third, have a great reason why you are planning to raise the prices. Raising the prices for the sake of it will not cut it. And there's a high chance you may experience member attrition.
So, have a good reason why you are increasing the prices and your members will embrace the change.
When properly implemented, raising your gym's prices can go a long way in boosting your gym's financial health and increasing its profitability – without losing loyal members.
6. Run Online Personal Training Sessions
If you have only been offering face-to-face personal training sessions, you can increase your gym revenue by branching into online personal training sessions.
The online personal training sessions can be for members who may not manage to come to the gym for various reasons.
For instance, some people may be anxious about going to the gym. Others may lack the time to go to the gym, due to work, family, or other commitments. And such people can really appreciate online personal training sessions.
Besides offering virtual training sessions, you can also sell workout videos, for those who may not be in a position to follow your live online training sessions.
With this approach, you will reach more fitness enthusiasts, thus widening your audience. Consequently, your fitness revenues will increase.
7. Host Workshops and Events
Fitness enthusiasts love boot camps, fitness challenges and workshops since they help them to keep them motivated and attain their fitness goals faster.
Also, such paid events will give the members a change of environment, from the indoor gym sessions they are used to. And there's a high chance that most of your loyal members will sign up for the event.
The good thing about fitness boot camps is that you don't need to carry any equipment. You simply need to identify the best time for the event, choose a location, and then advertise your fitness challenge or boot camp.
8. Offer Childcare Services
If your gym's membership comprises several parents, then you should consider introducing paid childcare services.
Busy parents are sometimes forced to forgo working out so that they can attend to their little ones.
So, introducing childcare services at your fitness facility will be adding great convenience to their lives, while increasing your gym revenue. Simply put, it will be a win-win situation for both parties.
However, before you add childcare services to your fitness studio, make sure you meet all the legal requirements. Adding such services without having the required licenses, certifications, and insurance may lead to costly legal issues in the future.
9. Coach Start-up Gyms
If you have been running your fitness business for a while, then you already know almost everything related to managing a gym or fitness club. And you can monetize your skills and knowledge by providing coaching services to new gym startups.
You can decide to offer the classes either through webinars or face-to-face classes in training workshops.
And as for the lessons, you can teach things like how to start a gym, how to manage a gym properly, and common mistakes to avoid in gym management.
Also, you can sell your gym management courses through third-party websites, which host online courses.
Whichever way you decide to go about it, you will be adding another revenue stream to your fitness club, further increasing your gym profit margins.
10. Leverage Paid Trials
Most fitness centers offer free trial memberships to prospective members. They do so in the hope that these prospective members will eventually become paying clients, once the free trial period ends.
Unfortunately, this doesn't always happen. And if you had used such a method, you will have wasted your gym's resources training those prospective members.
Instead of using that route, you should instead opt for paid trials. For the paid trials, you can offer discounted prices to new members for a certain duration.
The main benefit of opting for a paid trial is that it will eliminate people who do not intend to sign up for your gym's membership.
Furthermore, paid trials tend to attract high-quality prospective members, who already understand the value of the fitness services you are offering.
So, if someone signs up for the paid trial, there's a high chance they will sign-up for the full membership once the trial period ends, thus boosting your gym's membership. And as you may expect, a bigger membership will come with bigger revenues.
11. Final Thoughts
By your income sources and continuing to provide exceptional customer service, you can considerably increase your gym profit margins. And as you can see, you have numerous strategies that you can use. You simply need to choose a combination of methods that will work best with your target audience.