Over the last decade, people across the globe have increasingly adopted a healthier lifestyle, prompted by the increase in lifestyle diseases like obesity, diabetes, hypertension, and heart ailments.
As a result, fitness has now become a trend in almost all parts of the globe, leading to massive growth and expansion of the fitness industry. Currently, the fitness industry is worth billions of dollars.
And if you are a fitness enthusiast with an entrepreneurial mindset, this may be probably the best time to invest in the fitness industry. But like any other type of business, it's important to conduct some gym market research before starting your fitness business.
Conducting market research will help you to determine the current state of the industry, the fitness industry growth rate, the best performing segments as well as how the industry will take shape in the coming. And with those fitness industry statistics, you will know where to invest your resources.
But you may sometimes lack the time to conduct all this research, especially if your schedule is always packed. Fortunately, we've already done that for you. In this article, we've put together a handy guide, featuring some of the latest fitness industry statistics, gym industry statistics and fitness industry growth statistics.
This report also features fitness industry trends, health club industry statistics, workout statistics, gym trends, gym club membership statistics and personal training statistics, just to name a few. By the time you finish reading this article, you will have all the information that you need, to make an informed investment decision.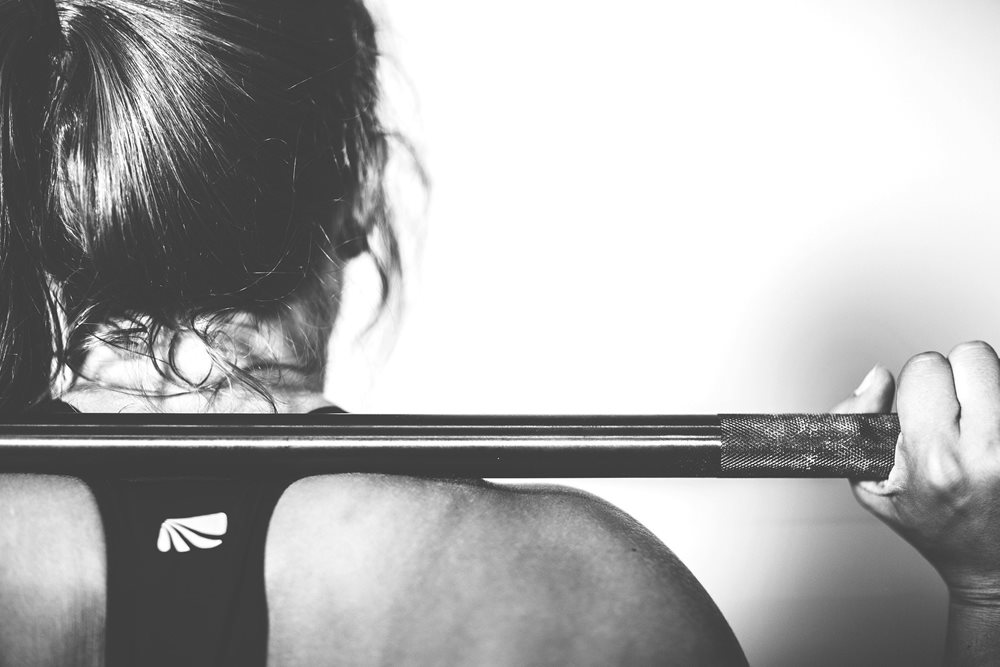 1. Fitness Industry General Overview
Gym clubs, fitness centers, and fitness centers are increasing every year across the world. According to fitness industry statistics from Statista, there are approximately 200,000 fitness clubs and fitness centers around the globe. With such a huge number of fitness centers, people in almost all regions now have access to a gym or a fitness club within proximity.
Fitness industry growth statistics from the same source indicate that there are approximately 170 million gym club members worldwide. And this explains why the health and fitness industry is now worth billions of dollars.
The U.S continues to dominate the health and fitness industry, in terms of fitness clubs and revenue. According to a fitness industry report published by IBIS World, there are approximately 41,000 health and fitness clubs in the U.S, which is almost five times that of the U.K. It's worth mentioning that this number features all the fitness clubs, gyms, fitness centers and other fitness-related facilities in the country.
Approximately 65 million people in the U.S have a gym membership, meaning they work out regularly and follow a healthy lifestyle. Overall, the health and fitness industry in the U.S has employed around 700,000 people.
As for revenue, the U.S health and fitness industry is currently valued at approximately $37 billion. And this figure is expected to hit the $40 billion mark within the next years if the industry continues growing at the same pace.
While the pandemic may have slowed things down over the last year or so, the fitness industry has bounced back. And fitness enthusiasts are now back to their favorite fitness centers. Therefore, in the next couple of years, the industry is projected to expand by approximately 7%, which translates to more investment opportunities for fitness enthusiasts.
2. Europe Fitness Industry Statistics
According to a 2020 fitness industry report published by Eurostat, approximately 28% of Europeans workout regularly, exercising for more than five hours weekly. Around 17% exercise for three to five hours weekly while approximately 27% exercise for three hours or less.
Romania has the highest percentage of the population that works out frequently, followed closely by Denmark, Netherlands and Germany. Croatia has the lowest percentage of citizens who work out regularly.
In Europe, the fitness industry is valued at approximately $24 billion. Currently, Germany has the highest share of market revenue in the European fitness market. According to Statista, the fitness industry in the country generates approximately $5.3 billion in revenue. Currently, there are approximately 60,000 fitness clubs and centers across Europe.
Compared to the U.S fitness industry, Europe is lagging by a significant margin. However, it's also growing at a steady pace, making it one of the potential growth markets in the industry.
However, it's also worth pointing out that a considerable number of Europeans work out at home, doing activities like yoga or jogging. And this may explain why the import of exercise equipment is quite high in this continent.
3. Fitness Industry Growth Statistics
According to the latest fitness industry growth statistics, the industry is growing at a rate of approximately 8.7% annually. And while the industry may be growing at a rapid pace, it doesn't mean that gym club or health club membership prices are going higher.
Instead, more people are joining these fitness centers, mainly due to health, body image, sports activities, or other factors.
And with the increasing number of people joining these fitness facilities, their memberships are growing and their revenues are going up – thus contributing to the overall growth of the health and fitness industry.
4. Gym Club Membership Statistics
According to 2019 fitness industry Statistics published by Statista, 39% of U.S citizens are registered members of gym clubs, clubs, fitness centers and other health and fitness facilities.
A considerable number of the survey participants indicate they usually go to the gym primarily to lose weight. Therefore, losing weight remains one of the biggest challenges for the majority of U.S gym-goers.
The other survey participants are focused on gaining muscle, building strength, improving their medical condition or staying in shape.
Based on the same report, most of the survey participants are not satisfied with the price-performance their gyms are offering. Therefore, they are not fully convinced they are getting value for their money.
And this presents an opportunity for a potential investor. If you open a fitness facility and the clients are getting value for their money, you will experience long-term success in this industry.
5. Personal Training Statistics
The personal training segment has also grown steadily, similar to the other areas in the fitness industry. According to personal training statistics published by IBIS World, the personal training market is currently valued at approximately $9 billion in the U.S and around £631 million in the U.K.
The same report has also noted that this segment the segment is expected to continue growing and expanding, at a rate of around 3%.
Currently, there are approximately 577,000 personal training registered businesses in the U.S and around $20,000 in the U.K. The growth in the personal training industry has been fueled by the following factors:
Falling unemployment rates and increase in disposable income.
Increasing rates of lifestyle-related diseases like obesity.
Accessibility to personal training wearable technology.
Densely populated urban areas and cities present potential growth areas for someone who is looking to become a personal trainer. In such areas, the majority of the population earns high salaries. Furthermore, most of them lead busy lifestyles, thus necessitating the need for a dedicated personal trainer.
Also, the youth are underrepresented in the personal training industry. Therefore, it's an emerging opportunity for young people who want to pursue personal training as a career.
According to the Bureau of Labor Statistics, the median pay for personal trainers or fitness instructors in 2020 was $40,510 annually, which translates to approximately $20 per hour.
In 2020, there were approximately 309,800 personal training jobs available. Approximately 70,000 openings for personal training jobs are projected every year, with the industry expected to grow by around 39% within the next 10 years.
Hence, personal training appears like a promising career to pursue, for someone who enjoys working out and spending time around people.
6. Fitness Industry Trends
Just like other industries, the fitness industry is constantly changing. New training methods, fitness routines and other trends are emerging while some older methods are being phased out.
The boutique fitness industry is arguably the most popular trend in the fitness industry. According to recent boutique fitness industry statistics, boutique studios increased by approximately 120%, between 2013 and 2017, dominating 40% of the market.
And as you may expect, they have increased their market share since then. Of that 40% market share, small group training takes 13%, yoga and pilates take 9%, indoor cycling and rowing take 7%, cross-training takes 4%, while boxing and martial arts take approximately 3%. Sports-related activities occupy the remaining percentage.
The average age of most boutique fitness members is around 30 years. Women are highly likely to frequent Pilates, yoga and barre classes while men dominate cross-training studios.
Besides boutique studios, wearable technology is also one of the leading fitness industry trends.
7. Closing Remarks
The fitness industry will keep growing, going by the above statistics. And if you are a potential investor, you have plenty of markets to explore, you don't have to limit yourself to North America only. You have plenty of other markets to explore, ranging from Latin America, Europe, Asia and even Africa. And with the help of the above statistics combined with some market research, it shouldn't be hard to identify a fitness market or segment that aligns best with your investment goals.