Over the last few years, people across the globe have increasingly become more self-aware about the importance of adopting a healthier lifestyle. As a result, the health and fitness industry has witnessed massive growth.
However, fitness the industry suffered a major setback for the better part of 2020, caused by the COVID-19 pandemic. Consequently, most fitness studios and gyms were forced to undergo forced shutdowns.
Fortunately, the health and fitness market is constantly changing, adopting new training concepts and business models. And despite the pandemic setback, the industry has quickly regained its footing, thanks to the adoption of virtual and online training.
The question is, will the health and fitness industry continue growing? Should you continue investing in your health and fitness business? Should you continue to build out your fitness YouTube channel, Instagram account, or should you close shop and invest elsewhere? Is the health and fitness industry worth investing in?
If you are looking for the answers to the above questions, you've come to the right place. In this guide, we will take a closer look at fitness industry statistics, to help you have a good grasp of the fitness market size, predicted health and fitness industry growth, as well as current fitness trends.
And with this information, you can then come up with a comprehensive business plan, which you can use to launch a fitness club or expand the one you are currently running.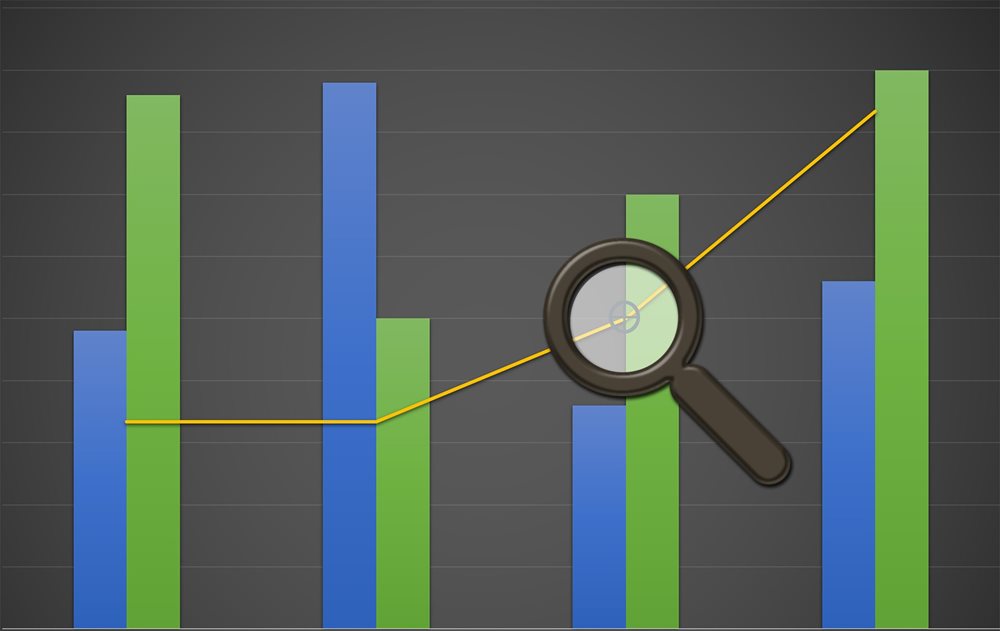 1. Global Fitness Market
The global health and fitness club is currently valued at around $97 billion. And it's expected to hit the $100 billion mark by 2024. According to gym industry statistics published by Mordor Intelligence, the health and fitness club market is expected to witness a CAGR of approximately 7.2% between 2021 and 2026.
As of 2020, there were more than 180 million gym members in total, a growth rate of 37% over a ten-year window. According to the latest fitness industry statistics released by the IHRSA, the total number of fitness club-goers has grown by approximately 34%, which is a sizeable increase.
Budget-friendly gyms and boutique studios are among the fastest-growing segments in the brick-and-mortar category. According to the IHRSA, membership at boutique fitness studios grew by a massive 121%.
North America is currently the leader in the gym industry market when it comes to revenue. In 2019, the North American gym industry generated approximately $35 billion. Germany and the United Kingdom follow a distant second, generating around $6 billion.
In Europe, there are around 60,000 fitness clubs and centers, with an approximated revenue of around $24 billion. However, the latest fitness industry statistics show that around 50% of Europeans are not gym members or don't hold any gym membership. This goes to show that the European fitness industry has a lot of room to grow. And with increased advertising and marketing, gym membership rates across Europe have the potential to continue growing steadily.
Despite the slow growth rate in previous years, Asia-Pacific is currently the fastest-growing market when it comes to the health and fitness market. The fast growth rate in recent years has been occasioned by attractive membership fees that the fitness clubs are offering, combined with increased spending on advertisement and market.
Overall, the global health and fitness club market is projected to experience significant growth in the future. This can be attributed to the increasing number of lifestyle-related diseases and increasing cases of obesity, prompting more people to adopt a healthier lifestyle.
2. U.S Fitness Market Data
As mentioned above, the U.S is currently the market leader in the health and wellness industry. In 2019, there were approximately 40,000 gym clubs in the U.S, with an estimated revenue of $35 billion. In the same year, there were 73 million gym-goers, which is a net membership growth rate of 3% from 2018 to 2019.
While the pandemic may have slowed things down, the future is already looking optimistic. Most of the gyms around the country are now fully open, which is a sign that the industry will continue flourishing.
According to Statista health club industry statistics, gyms and fitness clubs provide job opportunities for around 700,000. However, the total number of people that earn their living directly or indirectly from fitness clubs is much higher, estimated at around 2 million and above.
The U.S has one of the highest numbers of people with lifestyle diseases like obesity. But thanks to aggressive marketing campaigns and education efforts, more people are now willing to improve their health. As it stands, around 39% of the population is currently registered as gym club members, according to a U.S fitness report published by PolicyAdvice.
According to fitness industry statistics released by the U.S Bureau of Labor Statistics, there were approximately 373,000 available openings for personal trainers. And while the average pay for personal trainers is quite low compared to other industries – around $19 per hour – it remains an attractive industry for most people.
Personal trainers are basically paid to stay fit while teaching others how to become fit. And just like the other areas in the fitness market, the job outlook for personal trainers is highly positive. Personal trainer jobs are expected to grow by 15% over the next ten years.
3. Biggest Fitness Club Operators
U.S-based gym club operators continue to dominate the global fitness industry, in terms of size and revenue.
Also, the biggest fitness companies have experienced rapid growth over the last couple of years, fueled by new openings, acquisitions, as well as increased franchising fees. Some of the biggest gym operators include:
3.1. L.A Fitness
Based in Irvine, California, LA Fitness is one of the oldest gym clubs in the country. It's also one of the largest gym club operators, with more than 690 facilities across the U.S and Canada. It generated approximately $2.1 billion in 2019 alone.
3.2 Life Time
Launched in 1993, this operator runs more than 150 health and fitness clubs, featuring exercise facilities, spas, pools, tennis courts, boutiques and cafes. Its 2019 revenue was approximately $1.9 billion.
3.3 ClubCorp
Based in Dallas, Texas, ClubCorp runs more than 200 country, stadium, private and private sports facilities. Its properties include golf courses, tennis courts, workout facilities, swimming pools, co-shared workspaces and restaurants. Its 2019 revenue was reported to be around $1.2 billion.
3.4 Equinox Holdings
Equinox holding is currently the fifth largest gym operator. It runs several health and fitness brands, including Precision Run, Blink Fitness, PURE Yoga and SoulCycle. It operates in more than 106 locations in the U.S, U.K and Canada. Its reported revenue in 2019 was $1.18 billion.
3.5 Planet Fitness
Planet Fitness is renowned as one of the most affordable gym club operators, with its memberships ranging between $10 and $23. Even if you choose the most basic package, you will still have access to standard workout facilities and free fitness training. It operates more than 2,000 fitness clubs in the U.S, Canada, Australia, Dominican Republic, Mexico and Panama. Its 2019 revenue was around $700 million.
3.6 Bay Club
Launched in 1977, Bay Club is more of a luxury fitness club, operating mainly in Oregon and California. Its facilities feature fitness programs, exercise equipment, spas, dining options, business lounges and childcare. It posted an estimated revenue of $303 million.
4. Leading Fitness Franchises
If you are looking to start a gym, you can either build one from the ground up or you can buy into one of the top fitness franchises. Buying into a gym franchise poses lower risks for most entrepreneurs.
When you buy into a leading gym franchise, you will benefit from its brand recognition, proven business model, vendor network, robust support system and existing customer base.
And the good news is, there are hundreds of gym franchises, looking for new location owners. So, if you are an aspiring entrepreneur who is passionate about the fitness industry, you have plenty of options to choose from. And here are some of the biggest gym franchises today:
Pure Barre
Anytime Fitness
Club Pilates
Crunch Fitness
Planet Fitness
Orangetheory Fitness
F45 Training
The Exercise Coach
Burn Boot Camp
The Barre Code
Some of the other leading fitness franchises include 9Round, SPENGA, Retro Fitness, CycleBar, Eat the Frog Fitness, Jazzercise Inc., The Camp Transformation Center and Tapout Fitness.
5. Online Fitness Market Segment
The online fitness market segment has witnessed a significant surge recently. And this has been largely driven by the rising number of people adopting healthier lifestyles and the lack of adequate time to attend physical training sessions.
The pandemic witnessed in 2020 also led to the closure of gyms and fitness clubs. As a result, online or virtual fitness was the only option for most people, both trainers and trainees.
According to a recent survey conducted by Allied Market Research, the global virtual fitness market segment was valued at around $6 million in 2019. It's projected to grow by a CAGR of around 33.1% between 2020 and 2027, thereby reaching $59 million in 2027.
The expected growth in the online fitness market is fueled by various factors. For instance, some people demand advanced fitness sessions outside the gym, to help them achieve their fitness goals. Also, some insurance companies are providing incentives to their members, encouraging them to attend online fitness classes, in exchange for lower premiums.
North America continues to dominate even the online fitness market. However, the Asia-Pacific region is also projected to witness considerable growth in this segment, in the coming years.
Some of the leading players in the virtual fitness industry include Fitbit, ClasPass, FitnessOnDemand, Navigate Wellbeing Solutions, Les Mills International Ltd., and Peerfit. Other key players include Peloton, Sworkit, Zwift, Wellbeats, and Reh-Fit, to name just a few.
6. Wrapping it Up
Based on recent reports and statistics, it's clear that people are increasingly focusing on maintaining healthier lifestyles. And this explains the massive increase in the fitness market size. And in the next few years, the fitness industry will surpass the $100 billion mark. So, if you are planning to invest in the fitness club industry, you can expect to reap a decent return on investment.