If you are looking to open a group training gym, CrossFit gym, power-lifting gym, HIIT class, cross-training studio, personal training studio, big box gym or boutique gym, it will be advisable to conduct fitness industry market research first.
Such research will give you various insights related to the fitness industry such as the current gym membership statistics, gym membership demographics, the number of gyms in your area, gym membership statistics by month, and the average number of gym members per establishment.
Also, conducting a fitness industry market research will help you to gather information on gym industry revenue, gym membership retention statistics, the average price of gym membership and other vital gym statistics. You can then use these insights to assess the level of demand for your gym business idea.
In this article, we'll walk you through some of the most relevant gym industry statistics. Through these statistics, it will be easier to determine how the industry is expected to shape up in the next few years. And from there, you will know where to put your money and get maximum returns.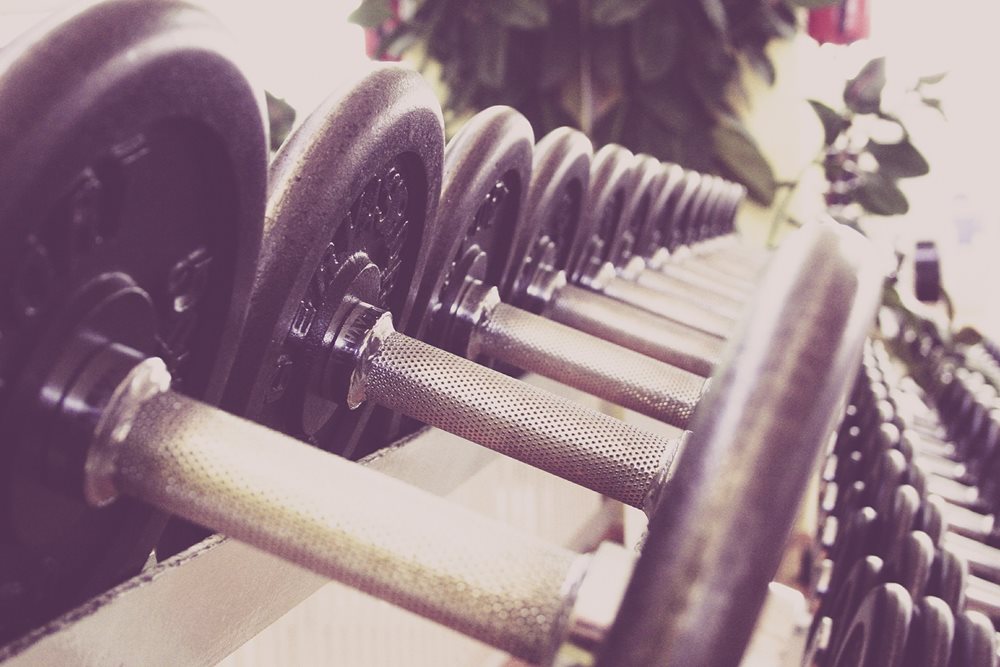 1. Gym Industry Statistics 2021
According to a fitness industry report published by the International Health, Racquet and Sportsclub Association or IHRSA, there are approximately 40,000 health and fitness clubs in the U.S, generating revenue to the tune of $35 billion. In the U.S, the gym industry will experience a 7.2% growth rate by the end of 2021, according to IBIS World. Here are a few more gym industry statistics to keep in mind:
According to Fitt Insider, the boutique fitness industry is expected to add approximately 2000 studios around the world, in the next five years. These studios may feature things like yoga and Pilates classes, cross-training classes, mixed martial arts, indoor cycling, barre, and group fitness classes, among others.
Globally, the virtual fitness market is expected to hit a valuation of approximately $59 billion by 2027, based on fitness market research conducted by Allied Market Research. At the same time, the fitness tracker market is expected to experience a compound annual growth rate (CAGR) of 15.4% between 2021 and 2028, according to a fitness industry market analysis conducted by Fortune Business Insights.
2. Global Gym Industry Statistics
Despite a few setbacks experienced in the past year, the global gym industry remains stronger than ever. According to a gym industry market report published by the IHRSA, the global gym industry is currently worth approximately $97 billion.
According to the same report, states the number of gyms globally has grown by approximately 37%. At the same time, gym club-goers have increased by around 34%, over the last 10 years.
Internationally, Planet Fitness, Anytime Fitness, Pure Barre, F45 Training, Crunch Franchise, and the Burn Boot Camp remain the leading fitness franchises.
LA Fitness is the leading fitness club worldwide. It's also the most popular gym in the United States. It generated more than $2 billion in revenue, in 2018 alone, based on fitness industry analysis done by Statista.
Norway and Sweden have the highest market penetration rates in the fitness industry, standing at 22%. On the other hand, India has the lowest market penetration, standing at only 0.15% of its citizens being gym members.
The U.S remains the top revenue earner in the industry. In 2019, its fitness industry generated approximately $38 billion in revenue. It's followed by Germany and the U.K, with each country posting revenues of around $6.17.
When it comes to the number of gyms, the United States earns the top spot. According to a Statista fitness industry report, there are approximately 40,000 health clubs in the United States. Brazil comes second, with around 30,000 fitness clubs. Mexico, Germany and Argentina come a distant third, fourth and fifth respectively.
China claims the top spot when it comes to annual revenue per gym. According to a 2020 Statista fitness industry market research, the annual revenue per gym per member in China is approximately $2,232, followed closely by Hong Kong at $2,200, Singapore at $1,760, Taiwan at $1,356, the U.K at $852 and the U.S at $846.
Anytime Fitness is one of the largest gym chains in the world. Currently, it has approximately 4,520 gyms globally, spread across different places in the world.
Greenwood Athletic and Tennis Club, Colorado is the biggest gym in America. It's also the biggest gym in the world. This fitness facility measures approximately 142,000 feet. It features workout machines, free weights, several tennis courts, and two swimming pools. It also offers approximately 120 fitness classes, featuring boot camps, kickboxing, yoga, Pilates, and aerobics, among others.
Life Time Fitness Gym in Tulsa, Oklahoma is the second biggest in the world, measuring approximately 114,000 feet. It features more than 400 pieces of exercise equipment, two basketball courts, two swimming pools, as well as cycling facilities. It also offers rooms for Pilates and yoga classes, as well as a play area for children.
3. Gym Membership Statistics
Gym membership is an important metric to track for potential investors looking to invest in the fitness industry. They can also help current fitness business owners to fine-tune their services, based on the changing needs of their clientele. Below are some of the latest gym membership statistics.
3.1 General Gym Membership Statistics
According to IHRS health club membership statistics, Americans are expected to spend approximately $33 billion on health clubs, gyms, fitness studios and fitness centers in 2021.
According to the same source, health club memberships have grown by around 28% over the last 10 years and by approximately 5.5% since 2018. Gym members spend around $30 on membership, based on health club industry statistics released by Finder.
The average length of a gym membership is five years, with over 50% of gym-goers having been a member of one club for two to five years.
Pilates and yoga studios dominate the largest share in the market, standing at 52%. Strength-focused gyms follow closely at 42%.
3.2 Gym Membership Costs
In the U.S, the annual gym membership costs approximately $500 for the first year. After that, the cost may fall to around $470 annually, since you will no longer have to pay enrolment or initiation fees.
The annual fees that members pay depend on the type of gym, the location, and the facilities present.
Premium or elite fitness clubs charge as much as $100 per month while budget gyms will charge for as low as $10 monthly.
According to fitness market research conducted by Hustle, a considerable number of gym members under-utilize more than 66% of their gym memberships, which translates to approximately $40 monthly.
3.3 Gym Membership Demographic Statistics
All generations are almost equally represented in health and fitness clubs. According to the IHRS, young adults within the age of 18 to 34 years old form the largest group of gym-goers at 60%. The 35 to 54 age group is the second most dominant, standing at approximately 30%.
Men and women attend the gym almost equally. However, women gym-goers are in a slight majority with respect to their male counterparts.
Pilates, barre and yoga are among the most popular fitness activities for women, while most men prefer workout activities centered around strength and bodybuilding.
3.4 Gym Member Retention Statistics
Acquiring new gym members is as important as retaining the existing ones. According to the latest gym member retention statistics, approximately 12% of all fitness club memberships take place in January.
From there, most gyms will lose around 50% of their new members within the next six months. According to a 2020 health club industry survey, 14% of female gym-goers and 8% of their male counterparts will quit their gym membership after one year.
Close to 90% of new gym members will continue with their membership if the onboarding process is a positive one. Location and equipment are the biggest determinants of gym membership retention.
According to SmallBusiness.com, gym-goers are willing to spend $10 to $50 more to attend a gym closer to their homes.
Approximately 45% of gym membership cancellations are attributed to costs while 23% are due to non-use.
Gym-goers who attend group fitness classes have the lowest cancellation rates. Those who rely on machines, free weights and personal workouts are likely to cancel their memberships, especially if they feel as if they are not making progress.
3.5 Gym Attendance Statistics
Gyms, fitness clubs and fitness centers are mostly busy from 5 pm during weekdays and from as early as 10 am over the weekends. Tuesdays are the busiest days in most gyms while Mondays are the quietest.
According to Better.org.uk, around 30% of people who go to the gym are looking to lose weight.
Gym-goers who choose a membership subscription as opposed to a yearly one have a higher gym attendance rate compared to those who opt for yearly subscriptions. And this is according to a Berkeley fitness industry report.
In 2019, there were around 27 million committed gym-goers, who hit the gym more than 100 times per year. And since then, this number has increased by approximately 24%, according to IHRSA.
4. Closing Remarks
The demand for gyms will always be there, thanks to a growing number of people adopting healthier lifestyles. And besides working out and exercising, gyms provide a place for people to connect, socialize, and stay motivated. Whether it's to meet new workout partners, stay fit or lose weight, gyms are here to stay. So, if you are passionate about investing in this industry, don't let anyone dissuade you. And by keeping yourself updated with the latest fitness market and gym industry statistics, you can make informed, data-driven decisions on where to invest.
And should you be interested in growing your fitness business' social media presence, then have a look at our Instagram and YouTube account starter guides!