As a fitness expert, starting a fitness blog can be a great means of sharing your knowledge and expertise with your audience. It can also help to enhance your credibility in the health, fitness and wellness industry. And with time, you may manage to build a sizeable audience of loyal followers, who may in turn become paying clients in the form of gym members or mail list subscribers, for example.
However, launching and growing a successful fitness blog is not as easy as it may sound. But, it's manageable, with the right approach. In this article, we will share 10 tips for establishing and growing a successful health and wellness blog.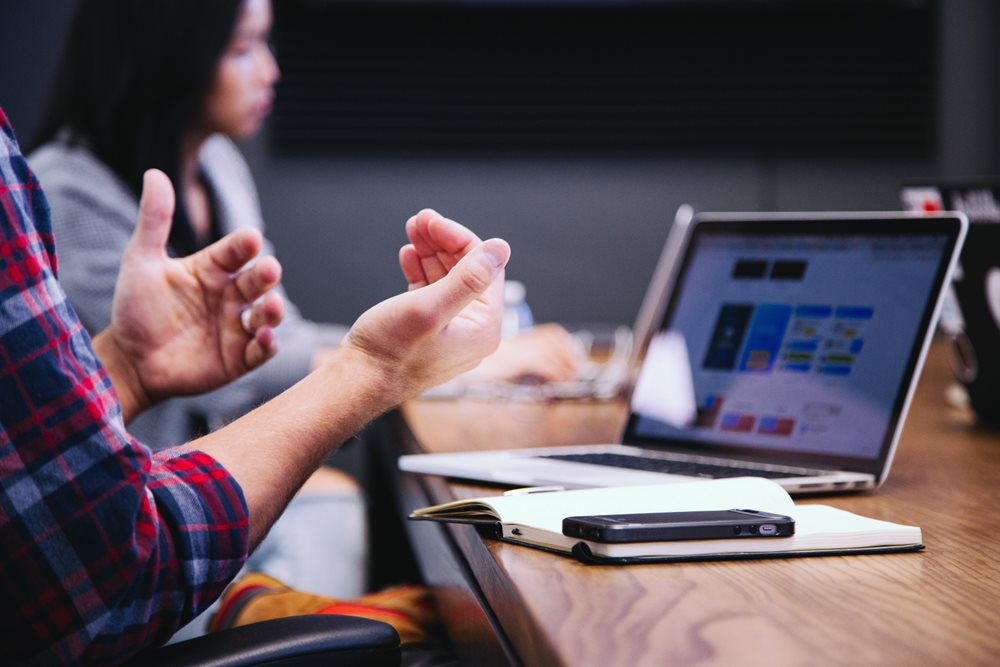 1. Focus on a Specific Niche
The fitness industry is extremely vast. And if you launch a general fitness blog that targets every fitness enthusiast, you will struggle to attain a decent ranking on search engines. Also, if your blog doesn't have a specific focus, it will be hard to establish yourself as a fitness expert.
Therefore, focusing on a specific niche is the foundation of launching and growing a successful fitness blog. And this begs the question, which niche should you focus on for your fitness blog?
Well, it will be highly recommended to blog about something that you love. If you fail to do so, there won't be any passion in your writing. As a result, your content will not be appealing to your readers.
So, make sure you find an area you are passionate about and cover it in your blog posts. For example, if you are a yoga enthusiast, you will enjoy more success with a yoga-based fitness blog as opposed to trying to run a bodybuilding blog.
After identifying your niche, you then need to decide the type of content that you will be focusing on for your blog posts.
For example, if you decide to go with yoga, you can decide to be posting on exercise guidance, clean eating recipes or 30-day challenges.
Trying to cover everything will make it hard for you to establish yourself as a thought leader in one area.
2. Be Consistent
Consistency is key when it comes to establishing a successful fitness blog. To this end, you need to ensure you are posting frequently and consistently. If possible, you should be posting at least three to four times per week.
And, your posting schedule should be consistent. For example, if you begin by posting thrice per week on Monday, Wednesday and Friday, then you should stick to this schedule.
By maintaining a consistent posting schedule, your readers will keep coming back for more content, leading to more engagement and more opportunities for lead generation. Furthermore, consistent posting can help to boost your search engine rankings.
However, life is unpredictable. And, you may sometimes find yourself in a situation where you have to attend to something urgent, which may eat up the time that you may have set aside for creating the blog post.
To prevent such occurrences, you should schedule your content well in advance. It would be advisable to schedule content for several weeks. So, even if something comes up, you will always have a high-quality blog post to post, as opposed to putting together a sloppy blog post hurriedly.
3. Provide Quality Content
You may have probably heard a thousand times that content is king. While this phrase may sound like a cliché, it's still relevant today. So, unless your focus is humor or entertainment, your content should be of high quality, relevant, informative, and valuable. It should answer the questions that your target audience may be looking for.
Also, the information that you put out should be factual. So, make sure you cite your sources whenever possible. Doing so will help to make your blog posts appear trustworthy.
You will also come across as a knowledgeable and credible fitness blogger, and your reputation will grow. Furthermore, this approach may also earn you a couple of authoritative backlinks, which can help to boost your search engine rankings.
4. Connect With Your Audience
Posting content regularly and consistently will not be enough to connect with your audience. You will also need to create time to interact with your readers. And one of the easiest ways of doing this is by inviting comments.
For instance, if you have published a blog post on healthy recipes for weight loss, you can ask your readers to leave a comment on the recipes they are currently using. And after leaving these comments, you should then respond to them directly on your fitness blog.
By encouraging interaction and being conversational, you will build a community around your fitness blog. Also, being conversational will build trust. And by building a community and trust, you will be increasing the possibility of someone returning to your fitness blog in the future.
5. Make Your Blog Posts Easy to Read
Studies show that people scan web pages as opposed to reading them in detail. Hence, you need to ensure your fitness blog posts provide quick and easy reading.
To do so, you should break up your text, maintaining smaller paragraphs, as opposed to large blocks of text. At least six to eight sentences or a maximum of 200 words should be enough per paragraph. And whenever possible, you can use lists or bullet points.
6. Avoid Clutter
Apart from making your blog posts easy to read, you should also ensure your blog has a clean, clutter-free layout. If your blog has too many unnecessary features, it's highly likely that the reader will abandon it immediately. As a result, your bounce rate will be high and your search engine rankings will be affected.
Furthermore, it's also hard to take a fitness blog seriously if it's filled with plugins, widgets, ads, and other forms of clutter. People are visiting your fitness blog for the content you are providing. And, you should make it easy for them to access this content. So, minimize the features and keep the layout easy on the eye. By doing so, your visitors will enjoy a great user experience, and they will keep coming back for more content.
7. Market Your Blog
If you launch your fitness blog and hope your target audience will come and find you, you can rest assured you won't get far. Instead, you need to find ways of marketing your fitness blog aggressively. The good news is that there are several ways that you actively market your fitness blog, increase its reach and visibility, and retain its traffic.
7.1 Social Media
First, you should use social media platforms. Approximately 58% of the global population is on social media. Therefore, social media platforms provide an effective means of marketing and promoting your health and wellness blog. So, whenever you post a new article, you should share it across different social media channels such as Instagram, Facebook, Twitter and Pinterest.
7.2 Email Marketing
Second, you should leverage email marketing. Email marketing can also help you to reach more readers. This fitness blog promotion method will help you to notify your target audience of new blog posts. With this method, you can be sending out a weekly newsletter, featuring the week's blog posts.
7.3 Partner With Influencers
Third, you can partner with micro-influencers in your niche. Influencers are people with considerable following online. By partnering with them, they will feature your blog either on their social media channels or on their latest YouTube videos. If done right, this method can help to earn you thousands of new blog subscribers.
7.4 Guest Post on Other Blogs
Guest posting on other health and wellness blogs is also an effective means of promoting your blog. What makes this method so effective is that it will expose you to other bloggers' audiences. And if your content is exceptional, you will eventually establish yourself as a thought leader in your niche and more people will begin noticing you, leading to more readers.
7.5 Use Social Bookmarking Sites
Social bookmarking sites are online platforms, where users can save an article or web page and then read it later on. By sharing your blog on these social bookmarking sites, there's a high chance that your target audience will come across your blog posts, save them and read them. As a result, you will end up with new readers and more visitors coming to your blog.
8. Track and Monitor
By consistently posting high-quality content and marketing your fitness blog aggressively, you will soon start getting readers. And with time, your readership will grow. But, it shouldn't end there.
You will need to go a step further and monitor how people are finding your blog. Whether they are coming from your social media channels, social bookmarking sites, email marketing, influencer marketing or any other marketing channel you are using, you need to know where they are coming from.
Also, you should monitor the types of blog posts that are delivering the highest impressions. With this data, you will know where to focus your efforts, to ensure your fitness blog keeps growing and thriving.
9. Wrapping It Up
The above tips can considerably help you to establish and grow a successful fitness blog. However, acquiring a significant readership to make your fitness blog successful will take time. So, you need to be patient. But as long as you are consistently posting quality content and you keep marketing and promoting your fitness blog, you will eventually get there.