As a gym owner or fitness coach, you would wish to help as many people as possible to achieve their fitness goals. Unfortunately, there aren't enough hours in your workday – unless you are willing to sacrifice your time for eating, sleeping or having a social life.
And as we all know, doing so would be detrimental to your health. The question is, how do you ensure you help as many people as possible to achieve their desired fitness goals without sacrificing your personal time?
Well, you can easily achieve that by creating and selling workout plans online. Selling workout plans online will give you more flexibility as well as better control of your time while improving your earning potential.
In this article, we will take a closer look at the benefits of selling fitness plans online and take you through how to create a workout plan online. We will also give you tips on how to sell workout plans online successfully.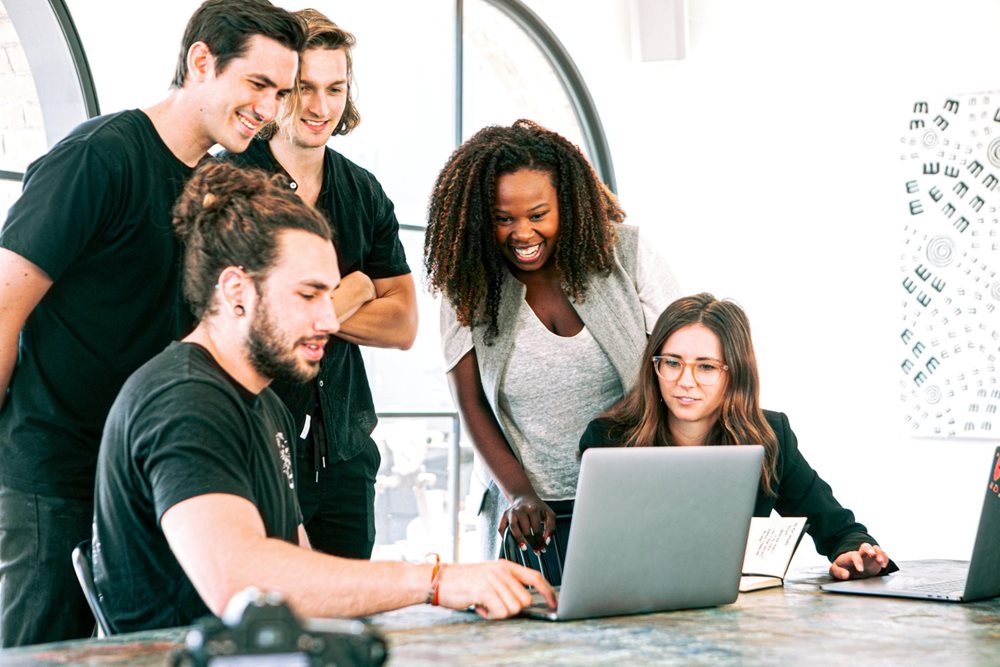 1. Why Sell Workout Plans Online
Designing and selling fitness plans online makes it easy for you to deliver effective home workouts to several people simultaneously. With this approach, you are no longer limited by location or time when it comes to offering your personal training services.
Furthermore, selling workout plans online provides an additional revenue stream for your fitness business. Hence, if you fail to land clients during a particular week or month, you will still have money coming in to support your business.
If you still need more convincing, here are some key reasons why you should start creating and selling fitness plans online.
1.1 Reach More People
Fitness centers and gyms come with certain limitations for clients. First, they can only accommodate a certain number of people per session. Second, they only have a specific number of personal trainers available at a time. Therefore, as much as they may like to train as many people as possible, the available resources may not allow them.
Also, you may also have personal training clients who are living away from your gym's location. For instance, your client may relocate to another place, making it hard to attend physical sessions at your gym.
Fortunately, online workout programs can help to eliminate such challenges. Once you create a workout plan and launch it, anyone can use it at any time, as long as they have access. They eliminate time, location, and other limitations associated with physical fitness centers. With online fitness plans, you can work with almost an unlimited number of people, regardless of their time zone or location.
If you're going to increase your online presence, you would do well to set up YouTube and Instagram fitness accounts, in order to more easily reach a broader public.
1.2 Expand Your Revenue Streams
As noted above, creating and selling fitness programs online will provide an additional revenue stream. When you are training people in a gym, you can only offer your services to a small group of people. Even if you conduct several sessions throughout the day, the number will still remain fairly low.
On the other hand, selling workout programs removes such constraints. You will have the flexibility to offer your services to as many people as possible, and this translates to more revenue for your business. Even when you are not conducting any training sessions, your online workout programs will still be earning you money passively.
It's also worth mentioning that the online fitness market segment is not slowing down any time soon. According to a report published by Research Dive, the global virtual fitness market is expected to generate approximately $59,650 million between 2020 and 2027. Hence, if you are yet to venture into this segment, you are missing out on a lucrative revenue stream for your business.
1.3 Meet an Increasing Demand for Convenience
Technology has made it easy for people to shop or access their favorite TV shows from the comfort of their homes. Therefore, the modern consumer values convenience. Simply put, convenience is no longer a luxury but an expectation for most consumers. And, they also expect the same from you.
Hence, if you fail to adapt to these changes, there's a high chance some of your personal training clients may shift to other gyms or fitness centers that offer this convenience. And this translates to a loss of revenue for your fitness business.
2. How to Create a Workout Plan Online
Designing a personal trainer workout plan comes with numerous benefits, both for your fitness business and your fitness clients. But, if you've never created one, you may be probably wondering where you to start or how to go about the entire process.
Well, you no longer have to worry about that. In this section, we've outlined the steps to follow when creating a workout program.
2.1 Define Your Target Market
Before you jump straight in and start creating workout plans, you will first need to have a clear understanding of your target market or niche.
Understanding your niche will inform the type of content that you create, how to build your fitness plans as well as how you market them.
If your workout plans are too generic and it doesn't address your ideal fitness clients, you may end up losing them to your competitors.
Furthermore, narrowing down your niche and creating content specifically for your target audience will make it easier for you to come up with the right solutions.
Besides defining your niche, you also need to identify a unique selling proposition, which will help your workout plans to stand out in the online marketplace.
2.2 Plan Your Content
Once you've identified your target audience, it's now time to create the content for your personal trainer workout plans. In this section, you will need to decide how you will be delivering your fitness plans to your target audience.
Some of the available structures that you can use include videos, infographics, and written guides. For videos, you can opt for pre-recorded classes, live real-time videos or both.
2.3 Choose a Delivery Method
A delivery method entails how your audience will receive or have access to your workout programs.
One of the easiest methods of delivering your workout plans to your audience is by hosting them on your fitness website.
Apart from your fitness website, you can also use a third-party hosting website, which will handle everything for you.
2.4 Choose a Pricing Model
Another key step when it comes to selling workout plans online is choosing a pricing model. It determines how people will buy workout plans from you.
For the pricing model, you have numerous structures to explore. For instance, you can opt for a one-time fee. With this model, members will pay a single, one-time fee to access your workout plans.
A one-time fee will be a great pricing structure if you simply want to teach a particular class or a certain workout routine. With this plan, members will simply pay for what they want to use.
The main benefit of a one-off pricing structure is that you can attract more fitness clients since they don't have to enter into a contractual commitment. Furthermore, you can charge premium prices for your workout plans, thus increasing the overall revenue they bring in.
As for potential drawbacks, the amount of money you can generate using this pricing structure is less predictable.
You can also opt for a monthly membership pricing structure. For this model, members will be paying a recurring monthly fee to access your personal trainer workout plans. It's more like a subscription service.
A monthly membership pricing structure provides a consistent revenue stream, thus helping to prevent revenue fluctuations. Also, earnings via this pricing method are more predictable.
On the flip side, people who don't want a contractual commitment will not purchase subscribe to your fitness plans.
Furthermore, you need to invest enough resources to come up with high-quality fitness content. If people feel as if they are not getting value for their money, they will drop the memberships at the first opportunity.
Whether you decide to use a monthly membership pricing model or a one-off structure will depend on the type of content you are offering, your customers as well as what aligns best with your fitness business.
3. Selling Workout Plans Online: Marketing Tips
By now, you've already finished creating your workout plan, chosen a delivery method, and settled on a pricing structure, and it's now time to launch it. But once you've launched it, you shouldn't sit back and expect that your workout plans will sell themselves.
Instead, you will need to go a step further and market your workout plans to ensure they reach your target audience. Some of the advertising methods you can use to drive targeted traffic to your workout plans online include:
Social media marketing
Email marketing
Paid ads
Cross promoting with other fitness professionals
4. Wrapping It Up
The demand for virtual fitness is growing by the day. So, if you own a gym, a fitness studio or you offer personal training sessions, it's time to venture into this market segment. Creating and selling workout plans online will expand your revenue streams, reach more fitness enthusiasts, and build relationships. Also, they will help you to scale up your fitness business.