Pilates is currently one of the fastest-growing forms of exercise in the world. Today, there are approximately 12 million people practicing Pilates. And this number is rapidly growing, a trend that can be attributed to its adaptability, accessibility and effectiveness.
Consequently, there's a growing demand for certified Pilates instructors. So, if you are passionate about health, fitness and wellness, becoming a Pilates instructor can be a great career move.
By becoming a Pilates instructor, fitness will always be part of your routine. Besides, you will be doing something that you love and you will have full control of your earnings. Also, you will enjoy a flexible work schedule when you become a Pilates instructor.
The question is, how do you become a Pilates instructor? This guide has all the information you need. In this article, we will take you through the steps to follow to become a Pilates instructor.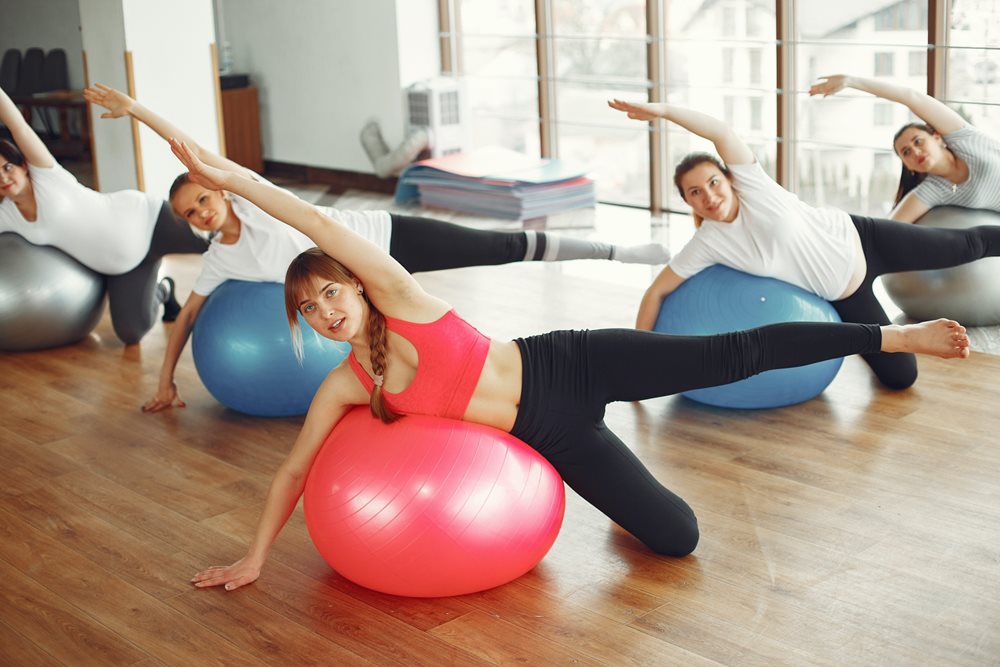 1. Choose a Type of Pilates
There are several different types of Pilates out there. And, it's almost impossible to become proficient in all of them. So, if you are looking to become a Pilates instructor, you will first need to choose the direction that you will take. Some of the most popular types of Pilates include:
1.1 Mat Pilates
If you have ever practiced yoga, then mat Pilates should come naturally to you. It resembles yoga in numerous ways. Mat work forms the core or foundation for all other Pilates movements and poses.
Mat Pilates usually focuses on strengthening and stretching the body, mainly the core muscles. These muscles include the abdominals, diaphragm, obliques, hip flexors, trunk extensors and pelvic floor muscles, among others.
Mat Pilates is usually performed without equipment. It tends to focus on bodyweight training, to strengthen muscles and boost the body's overall flexibility. In short, in mat Pilates, your body will provide the assistance and resistance for Pilates exercises.
So, what type of clients can you expect to attract, when you specialize in mat Pilates? Well, considering that this is the most basic form of Pilates, you can expect to attract beginners or people who are starting their Pilates journey. But, don't expect seasoned Pilates practitioners to attend your classes.
As mentioned earlier, Pilates is rapidly gaining popularity in almost all parts of the globe. Hence, the demand for mat Pilates instructors will always be there. You also have the option of teaching advanced mat classes if you are looking to expand your client base.
1.2 Reformer Pilates
Reformer Pilates is a type of Pilates that uses specialized equipment. And the equipment used in this case is a reformer. So, what exactly is a reformer? Well, it's more of a bed-like frame, featuring a platform, which moves back and forth. This platform is attached to the bed-like frame via springs.
It will then provide varying resistance levels as it's pushed or pulled on the frame. Compared to mat Pilates, reformer Pilates comes with more exercise options. The resistance from the reformer's springs can provide additional support or challenge, for performing hundreds of exercises. Simply put, the exercises that you can teach with this type of Pilates are almost endless.
Reformer Pilates is mainly used to promote flexibility, strength, and body balance. It's the most versatile type of Pilates out there. It tends to appeal to almost all fitness enthusiasts, regardless of their fitness goals.
As a reformer Pilates instructor, your clientele will be composed of those who already have some Pilates background. Those who have already passed through a mat Pilates class will be interested in your classes.
You may also attract other types of athletes, who may be seeking complementary exercises such as runners, yogis and cyclists. Also, individuals who want to maintain a fit lifestyle without having to do weight-bearing exercises may be interested in your classes.
1.3 Mat Pilates vs. Reformer Pilates: Which One to Choose?
As you can see, you have the option of deciding whether to pursue mat Pilates training or reformer Pilates training. So, which direction should you take? The best way to determine the route you should take is by attending as many Pilates classes as possible. From there, you will be able to determine the one that you are most comfortable in and you should choose that one.
2. Study and Get Certified
After deciding on the type of Pilates that you want to specialize in, it's now time to immerse yourself in the practice. And you can do so by studying hard, taking classes, reading books, and practicing. After enhancing your expertise and knowledge in the type of Pilates you want to specialize in, you should then go ahead and get certified.
While it's not a legal requirement to be certified if you want to teach Pilates, it will be highly advisable to get licensed. Clients are going to trust you more if you are a certified Pilates instructor. If you were to hire a personal trainer, it's almost certain that you would go for a licensed or certified one. And this will also be the case with your clients.
Furthermore, most fitness centers will only hire you to become a Pilates instructor, if you have been licensed. So, if you want to enjoy a successful career as a Pilates instructor, you must be ready to become certified.
We should mention that getting certified as a Pilates instructor is not going to take a couple of weeks, which is usually the case with other fitness certifications. Instead, it will take you several months or even close to a year.
The reason behind this is that Pilates certification entails both theoretical and practical training, which will take hundreds of hours. On average, it will take you approximately 500 hours to complete a Pilates training program and get certified. So, you must be ready to invest a considerable amount of your time if you want to become a certified Pilates instructor. But, this investment will be worth your while.
3. Purchase Pilates Insurance
After you've acquired your Pilates instructor certification, you should then purchase liability insurance. Regardless of whether you will be offering your services in a fitness center or you will be working as a freelance Pilates instructor, you need to ensure you buy insurance.
Pilates entails various types of exercises, which will be pushing the body to its limits. And during your training sessions, your clients may end up with injuries or illnesses, arising from these workouts.
When this happens, such clients may decide to file lawsuits, claiming professional negligence. And this underlines the importance of protecting yourself with personal liability insurance. If you intend to be working as a reformer Pilates instructor, you should also buy product liability insurance, to make sure you are adequately protected.
Most insurance companies provide fitness insurance for personal trainers. And Pilates instructors fall under this category. You simply need to do your research and identify an insurer that suits your needs. If possible, you should choose one that specifically offers a package for Pilates instructors.
4. Start Teaching Pilates
At this point, you now have everything that you need to start working as a Pilates instructor. You have acquired the necessary skills and knowledge, you have secured your Pilates certification and you've also purchased liability insurance to protect you against claims of malpractice or negligence. It's now time to start working as a Pilates instructor.
The question is, where do you go from here? Well, you have numerous avenues when it comes to working as a Pilates instructor. But, the two main options are working in a fitness center or becoming a freelance Pilates instructor. Let's take a closer look at these two options.
4.1 Be Employed
Once you've earned your Pilates certification and purchased Pilates insurance, you can decide to go the freelance route. However, it will be highly advisable to start work in an employed role first, to get your feet wet.
Pilates studios, leisure centers, gyms and health clubs, cruise ships, and holiday resorts are always hiring Pilates instructors. You simply need to do some research and you will come across some vacancies. And from there, you just need to apply.
4.2 Working as a Freelance Pilates Instructor
After working as an employed Pilates instructor for a while, you will have amassed a wealth of skills, experience and expertise. You will also have built your reputation in the industry and enhanced your network. At this point, you should now consider going freelance.
Working as a freelance Pilates instructor comes with numerous benefits – the main one being flexibility and freedom to choose your work schedule. On the other hand, your income will be fully dependent on the number of clients that you have. So, you need to ensure that you market yourself aggressively.
Some of the methods that you can use to market your services include social media, referral programs, offering free sessions, distributing leaflets and flyers, partnering with like-minded businesses, word of mouth, hosting fitness events and running fitness challenges, just to name a few.
5. Wrapping It Up
By following the steps we've outlined above, you should be able to turn your passion for health and fitness as well as helping others accomplish their New Year's resolution health and fitness goals, into a thriving career as a Pilates instructor. However, make sure you keep learning and expanding your knowledge base. Like other fitness niches, Pilates is equally competitive. So, the only way to stay ahead of the pack is to invest in continuous learning.