First impressions are key when meeting new fitness clients. If you make a good first impression, that client is highly likely to trust you. And as a result, they will be more ready to engage you further on what you are proposing or offering. On the other hand, if your first impression is poor, it will almost be impossible to win that client over.
The question is, how do you make a great first impression, which will convince a client to sign up for your services? Well, you've come to the right place. First of all, it helps to memorize a good sales script. But what happens after reciting that, is also of great importance. In this article, we will take you through 10 tips for making a winning first impression.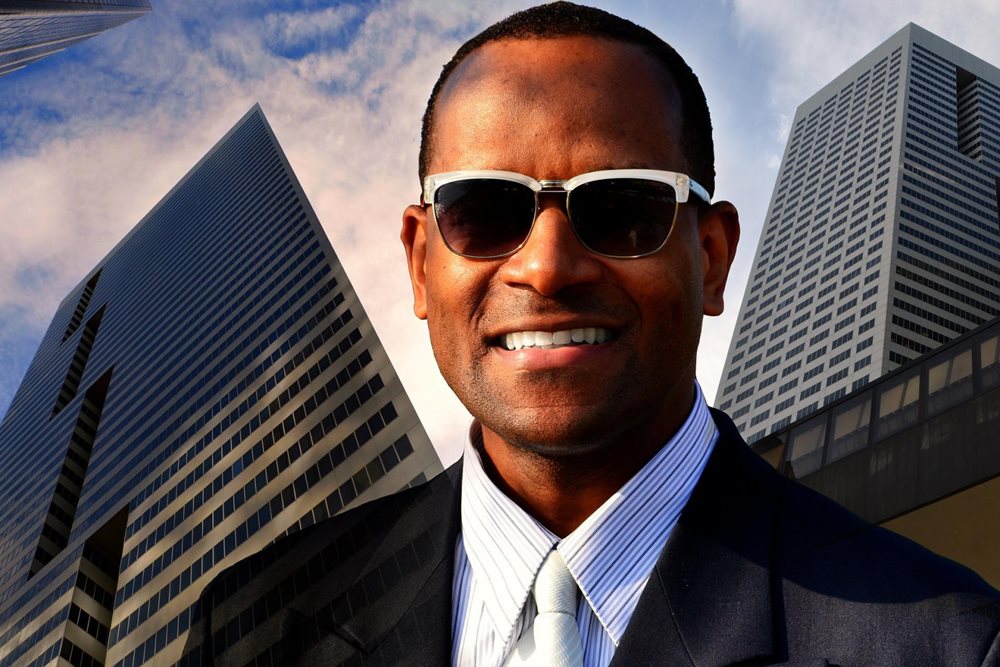 1. Be Punctual
Punctuality is one of the easiest ways of making a good first impression. Being punctual or arriving for the meeting on time, will show that client you are an organized individual, you are considerate about their time, you value the client and you value your work.
Conversely, if you show up late for the meeting, you will be suggesting to the client that you don't care much about them. And considering that personal training clients have plenty of other fitness coaches to choose from, there's a high chance you will never hear from them again after that meeting.
So, regardless of where you will be meeting the client, you need to ensure that you arrive on time. If possible, you should arrive at least 15 minutes early before the meeting kicks off.
Arriving earlier than the scheduled meeting time will allow you ample time to settle down and prepare. And when you are settled and prepared, you will start off on the right foot, thus increasing your chances of success.
2. Look the Part
How you dress is vital when it comes to first impressions. In fact, it's usually the first thing that a client will notice about you. So, if you are dressed shabbily, it's a sign to the client that you don't respect them or your business.
On the other hand, if you are sharply dressed, you will appear more confident and successful. Consequently, the client will have more confidence in you and take your proposal seriously.
So, how should you dress when meeting a client? Well, you don't have to be overly formal. Instead, you should go for well-fitting clothing, which will allow you to remain comfortable throughout the session.
Avoid wearing excessive jewelry, flashy clothing or clothing with too many colors. And most importantly, make sure the clothes that you wear are in good condition and clean. You also need to take care of other aspects of grooming such as your nails and hair. The goal here is to keep it simple, modest, well-presented and professional.
3. Conduct Some Research
While it may appear like something unnecessary, researching a client prior to the meeting can help you to make a great first impression. By conducting some research on the client, you will get a sense of the type of person they are, their personality as well as an idea of the fitness goals they may want to accomplish via your services. In other words, don't be afraid to ask questions.
And with this information, you will be able to answer any questions that the client may have regarding how your personal training services can help them to meet their fitness goals. By offering relevant answers to their questions, you will not only impress and flatter them but they will get to trust you right away.
Also, conducting some background research on the client will provide you with vital information, which will help you to establish a common ground. And, most clients will be willing to work with a fitness coach they have some common traits.
A visit to their social media channels or LinkedIn profile should give you some helpful background information about the client.
4. Meet in a Professional Setting
Where you meet the client can also form the right or wrong impression. So, if you want to impress a potential client that you are meeting, you need to ensure you meet them in a professional setting.
If possible, you should rent a conference or meeting room. Meeting and conference rooms are available charge by the hour. And, it's highly likely your first meeting with the client won't take more than an hour. Such facilities also have a receptionist, who will welcome the client. They also offer refreshments.
Also, such a facility will be quiet and free from noise or other distractions, which are quite common in alternative meeting places like coffee shops.
So, in case the office at your gym is not in good shape or you don't have one, then you should opt for a hired conference room. Such a facility will provide a professional, private and quiet setting for meeting the client, without breaking the bank. And, without a doubt, you will come across as a highly professional fitness coach.
5. Take Notes
You should also come prepared to record notes during the meeting with the client. Taking down notes during the meeting will demonstrate attention to detail. It also suggests to the client that they matter to you.
Furthermore, you may also use the notes that you've recorded when following up with the client, once the meeting is over. And this will tell the client that you were paying attention. Again, this will help to form a great first impression of you.
But, as much as it may be easier or more convenient to record notes on your laptop or smartphone, you should instead do it on a physical notebook. So, remember to bring a pen and a notebook.
Typing on a smartphone may appear as if you are texting. At the same time, typing on the laptop may eliminate eye contact. And this may leave a bad impression. But when you do it by hand, you will have eliminated such issues.
6. Talk Less and Listen More
Research shows that the average person speaks around 100 to 130 words per minute. On the other hand, the human ear has an average listening capacity of around 500 words per minute.
So, if you spend the entire meeting doing all the talking, it will be almost impossible to learn more about that client. Besides, doing all the talking may come across as disrespectful or rude. Also, speaking too much will make the entire conversation all about you, which can create a poor first impression.
Therefore, you should try as much as possible to talk less and listen more. Ideally, you should observe the 70:30 rule, whereby, you will be allowing the client to speak 70% of the time. And when you do, you should ask relevant questions as opposed to offering advice.
By listening more than you talk and asking relevant questions, you will demonstrate to the client that you are an active listener. It also shows that you are interested in everything they have to say, a gesture they are going to appreciate.
7. Believe in the Value of Your Services
Your first meeting with the client should also be an opportunity to demonstrate your worth and the value of your services. So, if you appear uneasy or lacking in confidence, that client may start having doubts as to whether you are the right personal trainer for them.
To this end, let them know exactly what they will be getting from your services. Also, you shouldn't be hesitant to mention your prices. Mentioning your prices will immediately show the client that you believe in the value of your services. And if you believe in yourself, then the client will also believe in you.
On the other hand, if you appear hesitant to mention your prices, it will appear as if you don't think the services you offer are worth those prices. At the same time, the client may also start having doubts as to whether your personal training services will help them to achieve their goals. And, there's a high chance you will never hear from them again.
8. Watch Your Body Language
Studies show that approximately 93% of how people form the first impression is mainly dependent on appearance, facial expression, vocal tone and body language. Therefore, you need to be mindful of your body language when meeting a new client.
With this in mind, you should keep your posture upright and open, maintain eye contact, nod whenever the client is listening and lean in forward slightly. These non-verbal cues will make you appear welcoming and engaged.
Some of the things to avoid include constantly checking your clock, slouching, crossing arms, scratching your face now and then, blinking excessively and scanning the room. Such habits may create the impression of dishonesty.
9. Inject Some Humor
As much as you want to show the client that you are a serious fitness professional, you don't have to be overly serious. Carrying yourself with extreme seriousness can be intimidating to the client. And, most fitness clients would prefer training with someone they will feel comfortable spending time around.
Therefore, you need to find ways of keeping things light and avoiding being excessively serious. And you can do so by smiling often, throwing a joke here and there, telling a story, or just anything that will make the client crack a smile or chuckle. A couple of funny fitness quotes might help, too.
While these things may appear small, they will go a long way in making the client feel comfortable in your presence. Also, they will help to make you more approachable and personable. Consequently, you will leave a positive impression on the client.
10. Follow Up
After the initial meeting, you need to ensure you follow up with the client. Following up will help to enhance the impression that you've left on the client. Also, following up shows you are looking forward to working with that client.
Furthermore, following up can also encourage the client to give you a second chance, especially if you didn't make a good first impression.
And, a follow-up doesn't have to be something complicated. It can be something as simple as sending them a thank-you email or note, or a link to your various channels, where they can learn more about your services.
11. Wrapping It Up
Making a client-winning first impression is not as hard as you may think. You simply need to follow the tips we've provided here, and you are will be good to go. And by making a good first impression, you will be laying the foundation for a successful business relationship with all the potential clients you meet.