Working as a personal trainer can be a highly rewarding career for anyone who enjoys working out in the gym and helping others to accomplish their fitness goals. As a personal trainer, you will be designing safe and effective fitness programs for individuals looking to improve their fitness and overall health.
Furthermore, a career in personal training comes with other benefits like flexibility since you are not limited to a 9 to 5 schedule. But, regardless of how flexible or satisfying your career is, it also needs to be paying you a decent wage, enough to cover all your expenses.
Unfortunately, this is not always the case, especially when you are starting out. The working hours can be long and the earnings can be low. Fortunately, there are several available methods and opportunities you can exploit to increase your earnings as a personal trainer.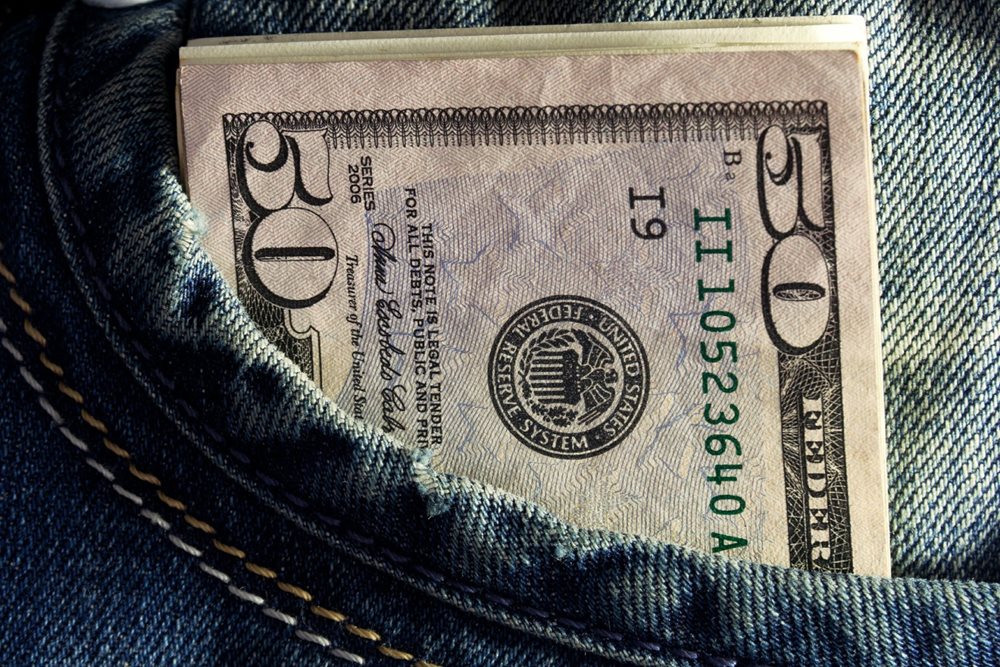 1. Average Personal Trainer Income
So, how much money do personal trainers make? Well, different personal trainers take home different salaries. The amount you will earn will depend on various factors. Also, different sources quote different figures.
However, according to the Bureau of Labor Statistics, the average personal trainer annual income was $40,510 in 2020. And this translates to an average personal trainer hourly rate of around $19.48.
According to Salary.com, a personal trainer annual income in the U.S as of October 2021 is $62,953. On average, a personal trainer's salary ranges between $45,427 and $77,341, according to the same source.
Based on a recent report by ZipRecruiter, the average personal trainer hourly rate is $23.49 per hour, while Indeed.com quotes a personal trainer pay per hour rate of $22.22.
1.1 Factors that Determine Personal Trainer Salaries
As noted above, the average personal trainer hourly rate will depend on various factors. Some of the main factors that will determine how much you can make as a personal trainer include:
1.1.1 Experience
As you may expect, seasoned personal trainers command better rates compared to beginners. The reason behind this is that a seasoned personal trainer has already accumulated a wealth of knowledge in personal training. Therefore, they can demand higher rates and the client will be willing to pay. On the other hand, beginners have to settle for lower salaries as they will have to build their portfolios first.
1.1.2 Qualifications
The qualifications you have will also determine your personal trainer pay per hour. If you have zero certifications and credentials, then it's highly likely you will only be earning a minimum wage. However, if you have invested the time, effort and money to earn the necessary certifications, then your personal trainer income will follow suit – meaning you will be earning a decent wage.
The more personal training knowledge you have, the higher the chances of turning that knowledge into success for your clients. Consequently, you can expect them to pay you higher for your services.
At the same time, if you have specialized in a certain fitness niche, you will be considered a fitness expert in that area. Consequently, the demand for your personal training services will be higher, leading to higher personal trainer average hourly rates.
1.1.3 Location
Your personal trainer rate per hour will also depend on your location. For instance, the hourly rate for a personal trainer working in a gym located in the city will be higher than that of a personal trainer working in a small rural town.
So, why is that? The reason behind this is that there's a higher demand for personal trainers in cities, compared to rural towns. And using the law of demand and supply, the higher the demand, the higher the price and vice versa.
1.1.4 How You Offer Your Services
One of the main factors that will determine how much you can earn as a personal trainer is how and where you offer your services. And when it comes to personal training services, you can either work as an independent contractor or offer your services in a commercial gym.
Working as an independent contractor gives you the freedom to set your personal trainer hourly rate. According to the International Sports Science Association, personal trainers who work as independent contractors can earn ten times higher than those working in commercial gyms.
However, it's worth mentioning that working as an independent contractor is usually a reserve of those who have been offering personal training services for several years.
On the other hand, if you are launching your personal training career, there's a high chance you will begin by working in a commercial gym. When working in a commercial gym, it's highly likely you will be earning the minimum wage. You may also earn some commissions, depending on how many personal training sessions you run in a week or month.
On average, personal trainers working in a gym earn a commission of approximately 30% to 60%. The actual commission will depend on your experience, education, and personal training certifications.
2. How to Increase Your Personal Trainer Income
If you have been working as a personal trainer and you feel like your personal trainer annual salary is not where it's supposed to be, you can increase it in several ways. Here are some methods you can use to boost your personal trainer income.
2.1 Widen Your Expertise
Expanding your knowledge base as a personal trainer can take different approaches. For instance, if you only hold a personal training certification, you can enroll in a nutritional course and earn a certified nutritionist or dietician certificate.
Earning such a certificate will considerably boost your expertise and credentials as a personal trainer. Also, it can open up another revenue stream, where you can be providing professional nutritional information to fitness clients.
2.2 Increase Your Rates
One of the easiest ways of boosting your personal training income is to increase your personal trainer hourly rates. After you've acquired years of expertise and earned more certifications, you should consider increasing your rates.
At the end of the day, you can't be charging the same rates with someone with amateur personal trainers, who are only just starting their careers in the industry.
But, if you already have clients, make sure you inform them well in advance. Also, provide a valid reason why you are increasing your rates. If your personal training clients have been getting value for their money, there's a high chance they won't have a problem with the new rates.
2.3 Train Special Groups
Most personal trainers usually work with healthy clients who want to improve their physical fitness levels. And the problem is, this market is quite crowded and highly competitive. Consequently, the rates are also quite low.
So, if you have been operating in this niche, you should consider shifting to a more specialized area – such as training special groups. For instance, you can opt to be working with athletes recovering from injuries or senior citizens.
Also, if you have been working as a strength coach, you can specialize and become a certified high-intensity interval training coach. Shifting from generic personal training to specialized training is a sure way of increasing your personal trainer annual income.
2.4 Offer Membership Packages
Most personal trainers offer one-on-one personal training sessions, where they charge clients by the hour. The problem with charging by the hour is that there are no guarantees that you will have those clients next week or next month. And if those clients fail to come back, your income will also take a hit.
Hence, instead of charging personal training sessions by the hour, you should instead opt for membership packages. For instance, instead of charging a client $100 for a single session and never seeing them again, you should instead opt for a weekly package, charging the client $70 per session.
While the former approach may earn you more money per session, the latter method will earn you a higher monthly or weekly income. Furthermore, the retention rate for the latter client will be higher compared to the former one.
2.5 Establish Passive Revenue Streams
While offering personal training services is your main source of revenue, there are plenty of other revenue streams, which you can explore. And these additional revenue streams will further boost your personal trainer annual salary. Some of the additional revenue streams that you can explore include:
2.5.1 Sell Digital Products
Selling personal e-books and guides can be a great means of earning additional revenue. These e-books and guides can be nutritional plans, workout plans, or guides on running a fitness center.
2.5.2 Join a Fitness Affiliate Marketing Program
As a fitness coach, most people will trust your opinion on health, fitness and nutrition, compared to the average person. Hence, if you are promoting certain health and fitness-related products, people are likely to trust your opinion and buy such products. And affiliate marketing provides the perfect platform to capitalize on your expertise.
2.5.3 Sell White Label Fitness Products
As their name suggests, white label products are unbranded items, which you can add your own brand and then sell as your own brand products.
Typically, you will partner with a manufacturer of certain fitness products, who will then do all the processing and shipping for you.
You simply need an online store where you will be adding the products you intend to sell. From there, you just need to drive traffic to that store, where interested buyers can purchase those products. Some of the white label products that you can sell as a fitness coach include health supplements, training clothing, training equipment and running sneakers, just to name a few.
3. Wrapping It Up
As a personal trainer, you don't have to settle for low wages or limit yourself to earning a single revenue stream. As you can see, you have numerous strategies that you can explore, which can help to boost your personal training income. But ultimately, it's up to you to choose which strategies to implement in your personal training business. And you don't even have to implement all of them at once. You simply need to do a step at a time. And eventually, your personal training income will increase and you will begin to enjoy the fruits of your labor.