After practicing yoga for a while, you may decide to open your own yoga studio, where you can share your passion with, and inspire, other yoga enthusiasts. Or you may already have a yoga studio, and you may be planning to host a yoga retreat or boot camp.
Whichever the case, you will need a yoga logo or yoga emblem if you already don't have one. The right yoga logo will speak volumes about your yoga brand. It creates the link between your yoga fitness brand and your potential clients.
Also, a yoga logo is your yoga brand's face. It grabs a potential client's attention while encouraging them to learn more about your brand. Therefore, you shouldn't take it lightly.
In this article, we will discuss the benefits of having a great yoga studio logo, explore a couple of yoga logo design ideas, and give you a step-by-step guide to designing a yoga logo. Without further ado, let's jump right in.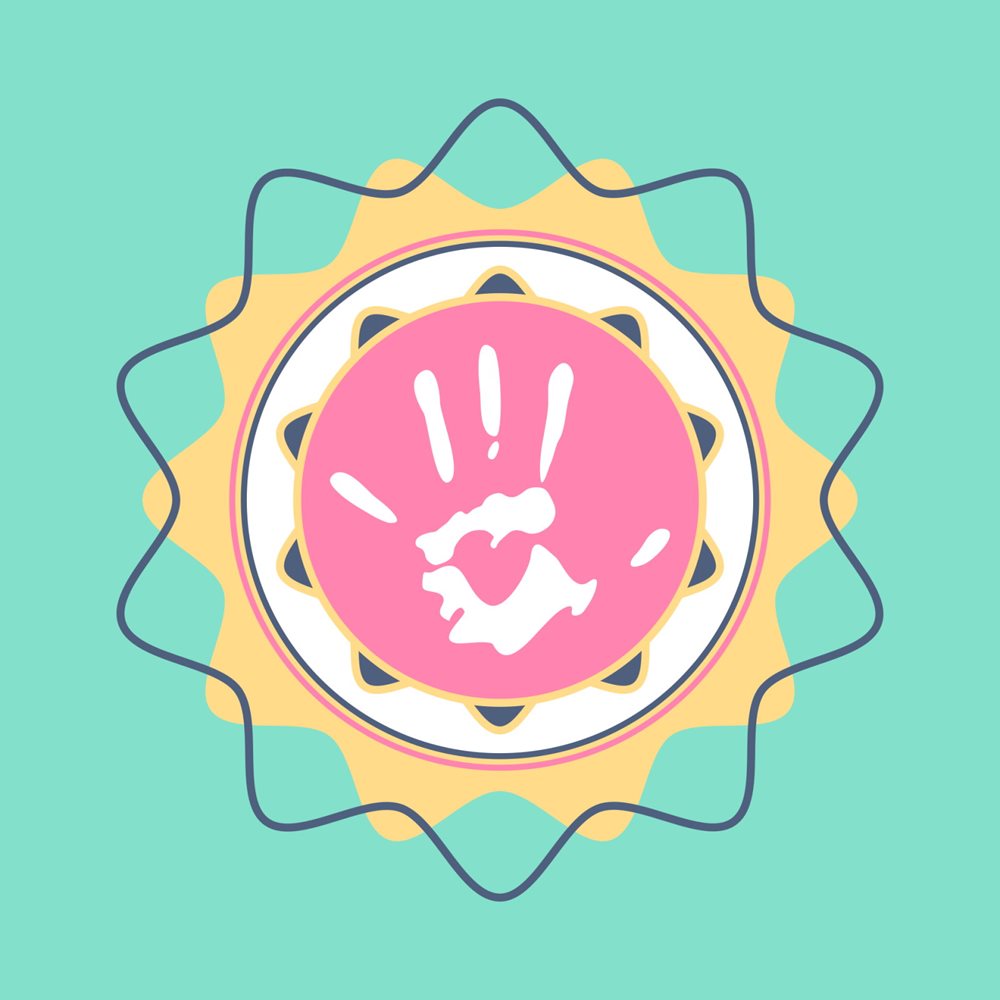 1. Why Do You Need a Yoga Logo?
Whenever you think about your favorite brand, whether it's your favorite coffee shop, training shoe brand, fast food restaurant or soft drinks brand, it's highly likely that the first image that pops up in your mind is their logo.
Also, it's the first thing that most consumers will notice. So, if your yoga studio logo is a casual drawing, it will make the wrong first impression.
Consequently, you will struggle to build membership for your yoga studio, retreat or boot camp. Here are some key reasons why your yoga brand needs a well-done logo.
1.1 Grabs the Viewer's Attention
According to marketing research, brands have a maximum of eight seconds to viewers' attention and convince them that they are a worthy consideration.
And your yoga studio logo can do that job effectively if it's properly done. If you have a relevant, visually appealing yoga logo, it will work to your advantage.
On the other hand, if your logo is a mash-up of a few lines and shapes hastily put together, it will immediately inform the viewer that you are not a serious brand.
1.2 Your Yoga Class Logo Separates You from the Competition
As of today, there are approximately 42,000 yoga and Pilates businesses in the U.S, according to IBIS World.
And with such a high number of yoga-related businesses, you can expect the competition will be tough.
Therefore, you will need something that can separate your yoga business from the competition. And this is where a properly done yoga brand logo comes in.
It will tell potential clients why your fitness brand is unique and different from the other yoga brands on the market.
1.3 Gets Your Business Recognized
A prominent logo will help your yoga business to get recognized whenever people see it.
For instance, if you come across the Macdonald's logo, you immediately recognize it, whether it's printed, on a coffee mug, on social media platforms or on a billboard.
Your yoga studio logo can play the same role. And the more your yoga logo appears across different platforms, the more your brand will become recognized.
Consequently, if someone was asked to recommend a yoga studio, there's a high chance they will recommend yours if they've already come across your yoga logo.
1.4 Builds an Emotional Connection
While a logo may appear simplistic, it's one of the most effective elements of a brand when it comes to building an emotional connection.
For instance, the logo of a certain coffee chain may remind you of romantic dates with a loved one.
And your logo can play the same role. If people have good memories with your yoga studio, there's a high chance they will recommend it to their friends, family, workmates, colleagues and other close associates.
2. Steps to Designing a Great Yoga Logo
Without a doubt, a logo is one of the most important brand elements. If it's well designed, it will reflect seriousness, professionalism, and reliability.
Also, a well-fitting and well-designed yoga business logo will give your students a sense of stability and trust. It will give them that feeling of comfort and familiarity.
Furthermore, a well-designed logo can provide a powerful inspiration for potential clients to sign up for your future workshops or retreats.
On the other hand, if your yoga studio logo is poorly done, there's a high chance that potential clients will not register for your classes since it reflects a lack of professionalism.
The question is, how do you create a great yoga logo that can help you to achieve the above objectives? Here are some steps to guide you:
2.1 Define Your Brand Identity
Brand identity refers to all your brand's visual elements. It can include things like your brand colors and themes, among others.
Such visual elements work in harmony to distinguish your yoga brand from the others. And to define your brand identity, you should ask yourself questions like why you started your yoga studio, your beliefs, what sets you apart, and what makes you special.
Also, you should describe the three words that define your brand, as well as three words that customers would use to describe your brand.
Once you've answered these questions, it will be easier for you to come up with a design that complements your brand identity.
2.2 Look for Inspiration
Choosing the right layout for your yoga studio logo will probably be the hardest part of your design process. At this stage, you may be asking yourself which shapes to use, which color combinations to work with, and which font to use, among others.
To make your work easier, you can get inspiration from the already existing logos. And a simple Google search will get you started. It will give you hundreds of yoga logo ideas, which you can help to inform your design.
You should also check your competition's logo design. Their logos will help you to determine what's already out there. You can then use these logo layout ideas to tweak yours and come up with something unique.
2.3 Select a Design Style
By now, you already have some yoga logo design ideas, which you've selected during the research stage. It's now time to translate those ideas into something unique and real.
To do so, you will need to choose a design style, which will inform the rest of the process. Some of the available yoga logo design styles include:
Vintage or retro
Classic
Quirky and fun
Minimalist and modern
It's worth mentioning that you don't have to choose one design style over the other. You can also mix and match them, depending on how you want your logo to appear.
For instance, your brand can be modern and fun at the same time. Therefore, you can mix and match those elements and come up with a logo that reflects both design styles.
2.4 Choose Your Colors
Different colors are associated with different meanings. Also, your logo will appear on your signage, website, social media profiles, marketing materials, and other platforms where users will interact with your brand.
Therefore, you should ensure you choose colors for your yoga logo carefully. Some of the best yoga logo colors include blue, brown, orange, yellow, green, purple, and pink.
You can opt to use a single color or create different color combinations, depending on your logo's design.
2.5 Select the Right Typeface
Apart from color selection, you should also choose a typeface that completes and complements your logo.
While you can work with almost any typeface of your choice, it will be highly advisable to stick to the four basic ones. These are Serif fonts, Sans serif fonts, Script fonts and Display fonts.
It will be highly advisable to stick with the same typefaces across your different platforms.
3. Creating Your Yoga Logo
By now, you already have a design idea of the type of logo that you want. You simply need to convert your ideas into reality.
And you can do so by either hiring a professional graphic design or creating the logo yourself.
While hiring a graphic designer presents the best option, you may not have the budget for such a project.
And while you can find someone on freelancing platforms to do it at a low cost, there's a high chance you may end up with a poor-quality logo.
Instead, you can simply create the log yourself, using online logo makers. Some online logo makers will even provide you with free yoga logos, which you can then customize to align with your design.
Also, some of the online gym logo makers will guide you throughout the process, thanks to their AI-powered logo-making tools.
You simply need to provide the online yoga logo maker with some details about how you want your logo to appear, and it will do the rest.
You also have the option of designing the entire logo from scratch, especially if you have some basic design skills.
Once you've finished designing your yoga brand logo, you simply need to save your yoga logo PNG to your device.
4. Closing Remarks
A well-designed logo will do all the heavy lifting for your brand. It will grab the viewer's attention, separate you from the competition, boost your brand's recognition and help to build an emotional connection with your audience. So, ensure you take your time to come up with a design that properly represents your brand.