In 2020, there were approximately 300,000 personal trainers. And this number increases every day as hundreds of other personal trainers join the ever growing industry.
So, if you are a fitness coach, a personal trainer or anyone else that works in the fitness industry, you need to find a means of attracting customers for your personal training services.
And this is where a personal trainer website comes in. Combined with a strong social media presence, a personal training website will make it easier for you to attract clients.
But as you may probably know first impressions matter. Therefore, for your personal trainer website to attract clients, it will need to be well-designed. It also needs to be properly optimized so that it can convert visitors into leads.
In this article, we will give you some personal trainer website design ideas and tips, which will help your website to become a lead magnet. Whether you are designing your website for the first time or you already have one, you should keep the following tips in mind.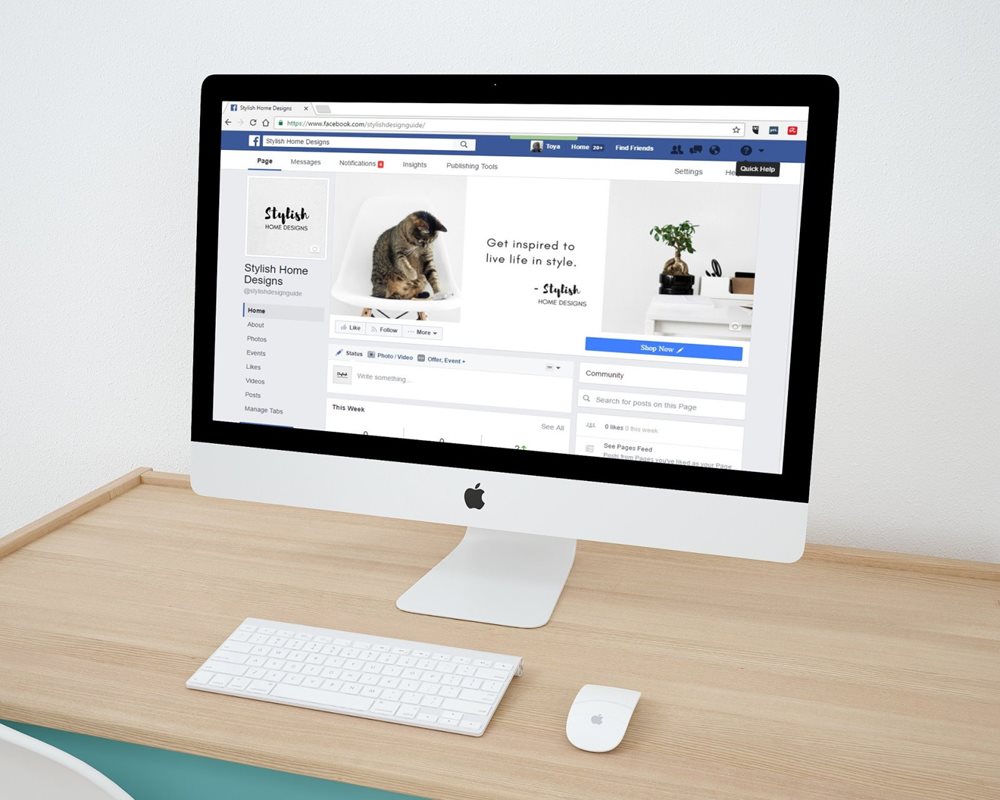 1. Keep the Design Simple
While you may want your website to appear stylish and fancy, you should avoid filling it with endless patterns, colors and other creative elements.
Adding too many creative elements may end up distracting or overwhelming the visitors. It will also make your website hard to navigate.
On the other hand, a simple personal training website design will enhance the user experience. Whenever a visitor lands on your personal trainer website, they want to find what they are looking for quickly and easily. And with a clean and simple design, it will achieve that.
Also, keeping the design simple and clean will help your site to load faster. And considering that load speeds have a considerable impact on key aspects like how your website ranks, it should be something you should focus on.
Furthermore, a simple personal trainer website design will lead to more conversions. It will be easier to direct your visitors to your call to action. And this will, in turn boost your conversion rate.
If you already have a fitness website and the design looks complicated, you should change it right away. And you don't have to start from scratch. Plenty of free personal training templates are available online. You simply need to choose one with a clean design, download it, and apply it to your site.
2. Utilize White Space
Besides keeping your personal trainer website simple, you should also utilize white space as much as you can.
Utilizing plenty of white space will give your personal trainer website a clean, spacious and professional look.
Therefore, whenever a visitor lands on your website, they will focus on the text or your copy instead of being distracted by links, ads, or other elements.
Furthermore, keeping a clean design will make it easier for the visitor to absorb the information on the site.
3. Keep the Design Consistent
You may have probably come across a personal training website, where each page had a different design.
While there's nothing wrong with exploring your creative side, you shouldn't overdo it, especially when it comes to personal trainer websites.
Instead, you should maintain a consistent design for each page. Keeping the design consistent will help to communicate your brand's personality effectively.
4. Ensure the Content is Comprehensive
While it's important to keep the design clean and simple, it doesn't mean your website should be empty.
It will need to have a persuasive and powerful copy, which will convince your visitors to choose your personal training services and classes over the others.
Also, the information should be well presented, devoid of grammatical errors and such issues. Simply put, your visitors should feel they are dealing with a professional immediately they land on your website.
So, if you feel you don't have the skills to create the perfect copy, it will be highly advisable to hire a professional copywriter.
Hiring a professional copywriter will help you to come up with easy-to-understand yet persuasive content.
5. Ensure It has All the Relevant Pages
Your personal trainer website also needs to have all the relevant pages. Here are the main pages your personal training website should have:
5.1 Home Page
This is your personal trainer's website home page. It's also the most important page on your website since it will contain almost all aspects of your fitness business. Therefore, you should make it interesting and intriguing.
5.2 Bio Page
If you check several personal training websites, you will notice that the trainer's bio is on the homepage.
While there's nothing wrong with this approach, it will be highly advisable to have a separate page for your bio.
With a separate page, you will have enough space to introduce yourself to your audience and give your story.
You can also use this page to tell potential clients about your personal training experience as well as how you can help them achieve their fitness goals.
5.3 Services
Your fitness website should also have a 'Services' page, where you will be describing all the services you offer.
If possible, you should list the services in points while offering a short description. Also, you can attach your prices here for the different services.
5.4 Booking
As the name suggests, potential clients will be using this page to book a training session or fitness class.
To this end, you should keep it easy to navigate and comprehend. Also, it needs to be responsive and optimized for mobile devices.
5.5 Blog
It's also a good idea to include a blog on your personal trainer website. And you can use this personal training blog to share almost all types of fitness-related content.
For instance, if you are finding it hard to break a personal plateau, you can create an article about it and share it online on your blog. Sharing it makes you more relatable to your potential clients. Also, it shows you are continuously working hard to achieve your fitness goals. And this can help to convince some potential clients to register for your fitness classes.
Besides sharing your personal fitness journey, you can also use this blog to post fitness-related articles, tricks, tips, meal plans, and trends.
5.6 Contact
Potential clients will need a means of contacting you, in case they want to enquire something about your personal training services.
So, you will need to have a contact page on your website featuring different ways that your potential clients can reach you. You can include a phone number, email address, and social media handles.
5.7 Store
If you intend to sell personal training videos, merchandise, or premium meal plans, then you should also include this page on your fitness website.
Remember to include as many payment options as possible so that you can give your visitors options.
6. Use High-Quality Photos
Your personal trainer website is part of your brand's identity. Furthermore, people usually focus on how someone looks in the fitness industry. Therefore, you will need to give your visitors something to strive for.
So, you should ensure you have high-quality photos. And as for the photos, you should use yours, as opposed to downloading stock photos.
Most people tend to personal training websites where the trainer has used their own photos, compared to those that use stock photos.
You can also post before and after photos of your clients with their permission. Again, don't include too many photos. The goal is to keep the website visually appealing yet simple.
7. Include a Call-to-Action (CTA) Button
As its name suggests, a call-to-action button or CTA will encourage the visitor to undertake a certain action.
Call-to-action buttons provide a clear direction for your visitors on what next to do once they land on your website.
For instance, a call-to-action button can direct the visitor to contact you or sign-up for your personal training newsletters.
You can also use a call-to-action button to encourage your visitors to share their contact details in exchange for something like free personal training sessions or merchandise. Ensure the call-to-action button is clearly visible for the best results.
8. Make It SEO Friendly
Most personal trainers with personal training websites tend to overlook the importance of SEO, or search engine optimization.
But, ignoring this aspect can prove detrimental to your marketing campaigns. As you may probably know, most of the website's traffic will be coming from Google. And most people rarely go past the first page of Google search results.
So if it does not appear on the first page of Google search results, you will struggle to get clients, regardless of how visually appealing it is.
The good news is, you can do the optimization yourself, even if you have basic SEO skills. Also, there are several plugs, which can help with the optimization.
But as your personal training business grows, you should consider hiring a professional who can be managing your SEO so that you can focus on the core areas of your business.
9. Final Thoughts
Your personal trainer website should attract visitors and help to convert those leads to potential clients. It should also make potential clients believe in you and trust you. And by applying the above tips, your personal trainer website will easily do the heavy lifting for you!