As a personal trainer, it's important to pay attention to all the latest trends happening in the personal training industry. Keeping track of personal training trends will help to enhance your fitness and training knowledge, position yourself as a fitness industry expert, and stay ahead of the competition.
Furthermore, keeping up with personal training trends will help you to avoid investing too much of your resources in training methods or approaches that your target audience no longer has an interest in.
In this article, we will take you through the top 6 personal training trends for 2022. We will also give you a couple of platforms, which can help you to keep up with all the latest happenings in the personal training industry.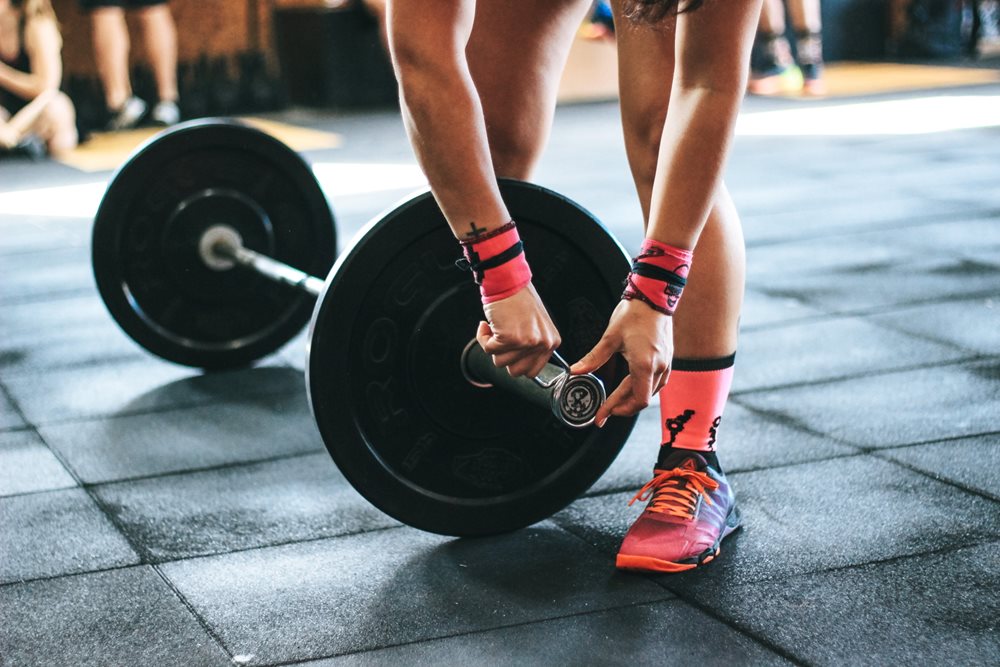 1. Top 6 Personal Training Trends 2022
1.1 High-Intensity Interval Training
High-intensity interval training has been on the list of top personal training trends over the last couple of years. And, it continues trending in 2022. So, what exactly is high-intensity interval training?
High-intensity interval training or HIIT is a type of workout that involves short bursts of intense workouts followed by periods of rest. One of the main reasons why HIIT has been gaining popularity in the fitness community is that someone can get an intense workout session within a short period.
Furthermore, HIIT combines different strength training and aerobic exercises, thus helping to eliminate the monotony that comes with the conventional workout routine. Also, it doesn't require equipment and it can be done anywhere and anytime, making it a highly convenient workout routine for most people.
1.2 Hybrid Personal Training Memberships
Today's fitness clients want options when it comes to working out. They want the option of going for in-person training sessions as well as the option of working out at home. To this end, most personal trainers have now introduced hybrid personal training memberships.
These memberships are combining in-personal training sessions with online personal training. They are designed to give clients more options and convenience. Also, they allow clients to choose to exercise wherever they feel like, whether it's at home or at the gym with a trainer.
So, if you are yet to introduce hybrid memberships, you should consider doing so right away. By providing your clients with several membership options, you will be adapting to their needs, something that today's workout clients not only demand but expect from you.
1.3 Bodyweight Training
When gyms and fitness centers were closed in 2020 due to the pandemic, fitness enthusiasts were forced to come up with alternative methods of working out. And bodyweight training emerged as one of the most popular methods.
As its name suggests, bodyweight training relies on using more of the body's weight to exercise, with minimal reliance on equipment. Hence, with gyms closed, fitness enthusiasts would still manage to exercise at home, even without access to equipment.
And since then, this trend has continued gaining popularity. And, its popularity doesn't seem like it's going to slow down any time soon. Hence, it's something that you should consider introducing if you haven't done so already.
1.4 Mini Workouts
Mini workouts are another fitness trend that are expected to be popular in 2022. Mini-workouts are ideal for those who want to maintain a healthy and active lifestyle, but don't have the time to dedicate to a 60-minute or 45-minute workout session.
This workout routine combines strength, cardio, mobility and different other types of exercises, spread throughout the day. A single workout session can last approximately 10 minutes, with each session dedicated to a certain workout routine.
For instance, it can entail 10 minutes of doing 10 pushups, 5 glute bridges, 10 bodyweight squats, or 10 jumping jacks, followed by a few seconds of rest. When combined, these short mini workouts translate to a full workout.
1.5 Low-Impact Exercises
High-impact exercises have dominated the fitness industry for many years. But, over the last couple of years, low-impact exercises have started growing in popularity. Workouts like Pilates, yoga and rowing can help someone live a healthy and active lifestyle.
At the same time, low-impact exercises are non-invasive or less harsh on the body, making them an ideal choice for those that want to move away from the traditional methods of working out.
To this end, if you are a personal trainer that runs a fitness center, you should consider jumping on this new personal training trend as soon as possible. And, you don't need to transition completely away from the conventional fitness classes that you offer. Instead, you simply need to introduce a few aptly named classes, such as Pilates sessions thrice per week.
By doing so, you will continue catering to your clients who prefer the traditional workout routine. You will also manage to attract a new set of clients, who prefer low-impact exercises. The demand for low-impact exercises is not slowing down any time soon. So, make sure you find a means of incorporating them into the personal training services that you offer.
1.6 Wearable Technology
Wearable technology features things like smartwatches, fitness trackers, sleep monitors, heart rate monitors, calorie counters and sitting time trackers, just to name a few.
Wearable technology comes in various forms such as wristbands, earbuds, clip-on devices, as well as clothing featuring smart fabric.
Apart from being standalone devices, wearable technology can also come in the form of fitness apps or software installed on smartphones. Such technology will then utilize the smartphone's in-built components to monitor things like steps covered within a particular period.
According to recent wearable technology statistics, this market was valued at approximately $38 billion in 2020. It's projected to reach approximately $120 billion by 2021. In short, more people are going to invest in these wearable fitness trackers, meaning the trend is not going away any time soon.
The question is, how can you leverage this trend as a personal trainer? Well, you can incorporate these devices into your personal training sessions, to help track your clients' progress. And with this data, you can modify their workout routines accordingly, to bring them closer to their fitness goals.
2. How to Keep Up With Personal Training Trends
Keeping your pulse on the trends and latest happenings in the personal training industry is key to the success and growth of your business. The question is, how or where can you monitor these trends? Well, there are several platforms, which can help to keep you apprised of personal training trends. They include:
2.1 Fitness Newsletters
One of the methods that you can use to acquaint yourself with personal training trends is by subscribing to fitness newsletters. When you subscribe to fitness newsletters, you will be receiving a weekly dose of everything that's happening in the fitness world.
For instance, you will get to know about emerging workout routines and the latest nutrition trends. And, your options are almost endless when it comes to fitness newsletters. You simply need to do some research, identify the ones that align with your preferences and then subscribe. And from there, you will always be in the know whenever there's a new personal training trend.
Read enough of them for long enough, and eventually you'll be knowledgeable enough to build and grow your own!
2.2 Industry Events
Attending fitness industry events such as conferences or expos can also help to keep you in the loop regarding personal training trends. These events usually bring together fitness experts, who are given a platform to share their expertise and knowledge with the attendees.
Hence, when you attend these events, you will learn a few tips and tricks here and there regarding personal training advice. Also, you will get to know about the latest workout routines or programs to hit the personal training industry.
2.3 Twitter
Besides helping you to connect with other fitness professionals and attract clients, Twitter can be a great source of information when it comes to fitness trends. Every day, thousands of news stories are posted on this micro-blogging social media platform.
And, if there's a new fitness or personal training trend, you can be assured that an individual or organization will share this information on this platform. So, as long as you remain active on Twitter, you will never miss out on any of the latest trends within the fitness industry.
2.4 Health and Wellness Podcasts
Health and wellness podcasts are also a great source of fitness-related information. These podcasts cover almost everything when it comes to health and wellness. Therefore, it's highly likely the hosts will cover personal training trends at some point.
Depending on the health and wellness podcast that you decide to subscribe to, you can learn about a wide range of trends in nutrition, exercise, recovery, injury prevention, and workout gear, just to name a few.
So, if you are not active on social media and you don't like reading articles or magazines, then podcasts can be your go-to source of information on personal training trends. You simply need to sign up for the ones that align with your niche.
3. Wrapping It Up
There you have it, a list of the top personal training trends that will dominate 2022. The next step is to determine which of these trends are relevant to your personal training business and then find ways of incorporating them into your personal training business. And by doing so, you will always stand out from the crowds and remain ahead of the competition.