If you have been practicing yoga for a while and you would like to share your passion with others, then starting a yoga business should be your next step. As a yoga studio owner, you will have an opportunity to teach others about this ancient practice, while earning a living doing something that you love.
But like any other business, starting a yoga business or launching your own yoga studio is a huge task. Also, you may be feeling hesitant to invest your money in opening a yoga studio, especially if you've never operated a similar business before. However, you shouldn't give up. After all, even the most established players in this industry started somewhere.
In this article, we will explore some convincing reasons why you should consider starting a yoga business. We will also give you the steps that you need to follow when opening your own yoga studio. And by the time you finish going through this guide, you will have all the information you need to start a yoga studio.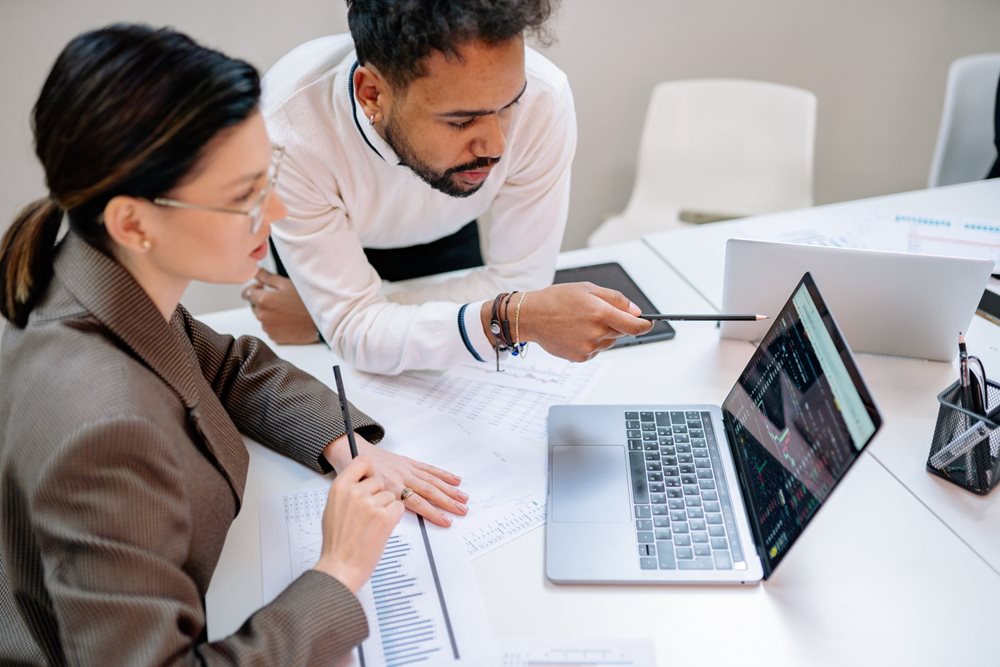 1. Why Start a Yoga Business
Yoga is a physical, spiritual and mental activity, which entails breath control, various body postures and medication. It's widely practiced across the globe, due to its immense physical and mental health benefits.
Some years back, yoga was only practiced by a few enthusiasts in India. But, over the last decade, yoga has seen a growing popularity in Western countries. According to Statista, there were approximately 17 million people practicing yoga in the U.S. And by 2020, there were approximately 36 million practitioners, meaning the number had more than doubled. And this trend is projected to continue in the years to come.
According to a survey conducted by the Yoga Alliance, Americans spend approximately $16 billion every year on yoga classes and gear. As you can see from these stats, starting a yoga business is a guaranteed way of earning money regularly. And as noted earlier, you will also be making money doing something you are passionate about.
Hence, if you are a certified yoga teacher and you are passionate about sharing your love for yoga with others, then opening your own yoga studio should be the next natural step.
2. Cost of Opening a Yoga Studio
Like any other type of fitness business out there, you will need money to open a yoga studio. So, how much does it cost to open a yoga studio? Well, there's no definite answer to this, since there are several factors that will come into play.
But on average, you will spend approximately $15,000 to $1,000 when it comes to setting up a yoga studio. The actual cost will depend on various factors like size of the facility, location, lease, refurbishments you will undertake, equipment, and branding, marketing, just to name a few. The size of the facility and the location of your yoga studio are the key main factors that will determine your costs.
3. Steps to Follow When Opening a Yoga Studio
Whether you want to open a small yoga studio or you have the funds to open a large facility, it's time to put your ideas into action. And here are the steps to follow when starting a yoga studio.
3.1 Choose a Specialty
There are plenty of yoga specialties out there. So, before you go ahead with your plans of setting up a yoga studio, you first need to choose a specialty. And when it comes to choosing a specialty, some yoga teachers may decide to choose a niche that has the potential of earning them the most money. But, you should avoid this approach at all costs.
Instead, you should choose a niche or specialty that you are passionate about and your skills. Some of the most popular yoga specialties include Asthanga, Vinyasa and Iyengar. Also, there's Kundalini yoga and other variations like aerial yoga, Vikram yoga, and hot yoga, just to name a few.
It will be highly advisable to choose a single style of yoga and stick with it. This way, there's a high chance of establishing yourself as the go-to teacher for that particular style, thus growing your popularity. Furthermore, sticking with one particular style will help to avoid confusing your students.
3.2 Create a Business Plan
Once you've selected the yoga niche you intend to be teaching, it's now time to sit down and come up with a business plan. This business plan should guide on starting a yoga studio and running it.
It should feature the amount of money you will need to set up your own yoga studio as well as operational costs. Your yoga studio business plan should also feature the rates you will be charging. Essentially, every yoga business plan should have an executive summary, a financial plan, and a marketing plan.
3.3 Choose a Location
The location you choose to set up your yoga studio has a considerable impact on its success. So, don't rush. Ensure you research different locations. Ideally, you should choose a location that is surrounded by nature. However, it's almost impossible to come across such a location, especially if you are setting up your yoga studio in an urban city.
If you are opening your yoga studio in an urban area, make sure you choose an easily accessible location. It should be within a walking distance from a subway, train or bus route. Also, it should have ample parking to accommodate all your students.
3.4 Design the Space
Once you've identified a suitable location to set up your yoga studio, you should then go ahead and design it. The design you will use will depend on the space you've managed to rent.
For instance, if your budget can allow you to rent a street-level space, then you can play around with natural lighting. On the other hand, if your money is not enough to rent a street-level space, then you will have no option but to settle for a basement.
For basement spaces, you don't have the luxury of natural lighting. So, you will need to get creative with artificial lighting and other design elements, to make the space welcoming and appealing. You don't have to spend thousands of dollars on design. But, make sure it's inviting.
3.5 Create a Website and a Logo
Before you open your doors to your first yoga clients, it will be highly advisable to have a great website for your yoga business. A website will help to boost your online presence and bring more clients.
For the website, you can hire a professional website designer or use readily available templates, if you are operating within a tight budget. Once you've finished designing and adding the relevant pages to your yoga website, you can then leverage SEO best practices to boost your search engine rankings.
Besides a website, your yoga business will also need a great logo. A logo will help to attract attention to your business and separate it from the others in the area. Also, a logo will lay the entire foundation for your brand identity. Again, you can decide to hire a professional logo designer to do it for you or simply use online yoga logo creators.
Whichever approach you decide to use, you should ensure your yoga studio logo is distinctive enough, to stand out from the crowd. It also needs to be memorable and relevant to your brand.
3.6 Market Your Yoga Studio
Regardless of how appealing your new yoga studio is, it will not bring in clients by itself. Therefore, once you finish opening your yoga studio, you will need to market it aggressively, so that you can reach your target audience. Fortunately, you have several methods available, which you can use to position your yoga business in front of your target audience.
First, you should use word of mouth. You can request your friends, family, colleagues or close associates to spread the word around about your new yoga studio. You can even give them incentives such as your studio's merchandise, for every client they manage to bring through the door.
Second, you should leverage social media marketing. Social media platforms like Instagram, Facebook, and Twitter receive billions of active users every day. And while it's almost impossible to reach every one of these users, you can reach at least hundreds of active users, who may be within your gym's location. With the right strategy in place, social media marketing can also help to bring several yoga clients to your gym.
You should also consider setting up Google My Business (GMB) as a marketing tool for your newly launched yoga studio. GMB provides an easy method of boosting your studio profile's effectiveness and visibility. You can use GMB to engage with potential customers, highlight your yoga business, perform local SEO, and gain insights on how your yoga website is performing on local searches.
4. Wrapping It Up
Opening a new business requires adequate research, proper planning, and the willingness to invest your time and resources. And opening a yoga studio follows the same approach. But, with hard work, determination, and patience, you will eventually enjoy a lucrative and long-term income from your yoga business. Besides, it's a highly fulfilling business, knowing you are changing people's lives. Opening a yoga studio may be challenging at first, but with dedication and the right intention, it may be the best decision you will ever make in your life.