As a personal trainer, it's your work to help your clients achieve their health and fitness goals. And, this means you will have to design workout programs, create meal plans for them, and offer guidance along the way.
But, to create effective workout programs and offer the right type of guidance, you will need to have a deeper understanding of your personal training clients. You will need to know their strengths, weaknesses, pain points and challenges. However, your clients will only share with you such information, if they can trust you.
And this is where building a rapport comes in. By building rapport with your clients, they will trust you and open up to you. And as a result, you will be able to guide them accordingly and deliver better personal training services, thus helping your clients to achieve their health and fitness goals.
In this article, we take a closer look at the importance of building rapport with your clients. We will also walk you through some effective rapport-building techniques, which will help you to establish better relationships, deliver better personal training services, and increase your retention rate.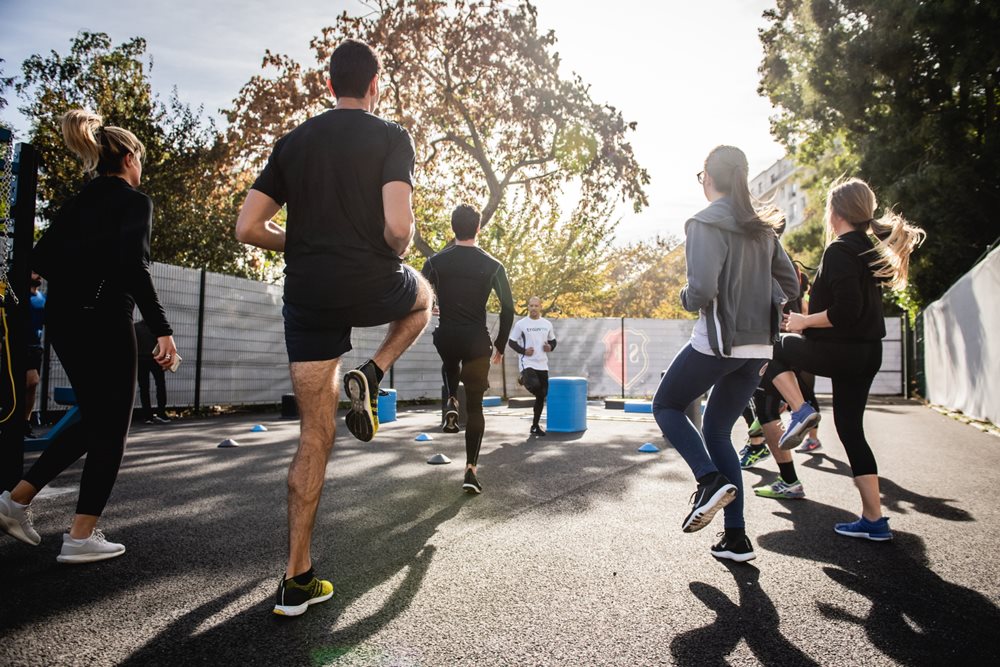 1. Importance of Building Rapport with Your Clients
So, why should personal trainers focus on building rapport with their clients? Well, building rapport is a vital part of building strong, harmonious and meaningful relationships with your clients. And if you have close relationships with your clients, both you and the client will benefit. Here are some of the benefits of building rapport with clients:
1.1 It Establishes Trust
Building rapport helps to establish trust between you and your personal training clients. The more you know about your clients, the more they get to know more about you as well as what you can offer.
Consequently, your clients can trust that you will come up with the best personal training programs, which will help them to achieve their goals. On the other hand, you can trust your clients, to follow your workout programs and advice. And when you can both trust each other, you will have a smoother working relationship going forward.
1.2 It Can Boost Sales and Retention
As mentioned above, building rapport with your personal training clients will help to establish trust, leading to a smoother working relationship. And when you have smooth working relationships, it will be easier to understand what your clients want.
Also, your clients will be willing to share more information with you about their likes, dislikes, goals and fears, since they trust you.
With this information, you will be able to come up with fitness routines and diet plans, which will help them to achieve their specific health and fitness goals. And as you may expect, the satisfaction levels with your training approach will be high.
And, if your clients are satisfied, there's a high chance they will spread the word about your fitness business with their friends, family and work colleagues, thus increasing your chances of landing more clients.
Besides referring their friends to your personal training business, satisfied clients will also renew their memberships. Hence, your retention rate will remain high and your fitness business will keep growing.
2. Strategies of Building Rapport with Fitness Clients
Without a doubt, building rapport with your personal training clients will go a long way in building your reputation and helping your personal training business to thrive. The question is, how do you build rapport?
Well, here are some rapport-building techniques that can help you can use to build stronger, meaningful and closer relationships with your clients and grow your fitness business.
2.1 Talk About Their Interests
One of the easiest ways of building rapport with your personal training clients is by talking about their interests. So, whenever you find an opportunity where you can have a strike a conversation with your clients, you can start by picking up on their interests.
Whether your client likes cooking, camping, playing an instrument, writing or hiking, it's highly likely they will be more than willing to talk about their interests. You can also take this opportunity to share your interests or hobbies with that client. By sharing your interests, you may be surprised to learn that you even have common connections. And this will help to strengthen and deepen your relationships.
2.2 Congratulate Them on Important Dates
If you have access to your clients' personal information like their anniversaries, birthdays or other special dates, you should ensure you send well wishes during these important dates.
Your clients will definitely be appreciative when you send them well wishes during their important dates. You can even go a step further and send them something like a gift basket or even a customized personal letter. Doing so shows that you care about them and this will go a long way in helping to establish closer relationships with them.
2.3 Ask Them for Advice
Asking for advice is yet another rapport-building technique that you should be using often. When you ask your customers for advice or suggestions, it makes them feel they are an important part of your business and you value their input.
For instance, if you offer online personal training services and you will be traveling to meet one of your clients in a city you've never been to, you can ask them to recommend a place to eat or unwind. Also, remember to mention that their recommendations came in handy, the next time you talk.
2.4 Keep Your Promises
Building trust with personal training clients takes time. Also, it's quite hard. Besides, a broken promise or a single mistake is enough to break years of trust. Hence, try as much as possible to keep the promises you've made and never let your customers down. Also, don't lie to them. If you promise that you will do something, be it offering them a discount on their membership, or calling them to discuss a certain issue, make sure you hold your end of the deal.
2.5 Respect Your Clients' Time
Never waste your client's time. Make sure you set clear time frames for training sessions or meetings. And in case anything changes, make sure you communicate in advance and let the client know right away.
For example, if you were to have an early morning session but you feel you won't manage to arrive on time due to a traffic jam, make sure you notify the client as soon as possible. You can offer to reschedule the session to another time or date. By doing so, you will come across as a fitness professional that values and respects their client.
2.6 Be Available for Your Clients
Regardless of how busy your schedule is, you should always make sure you are available for your clients. Without your clients, you won't have a business to run. So, make sure you are ready to talk to them, regardless of how inconvenient it may be.
For example, if a client wants to have a conversation in the evening after their workday is over, then you need to create time for them. Also, ensure you respond to their messages promptly.
By being available for your clients, it means that you value them and you are willing to make some sacrifices and be available for them. Consequently, you will be rewarded with loyalty and trust.
2.7 Check-In On Your Clients Regularly
It's also good practice to keep checking on your clients regularly, once they've signed up for your personal training sessions. Make sure you call them at least once a week. And if you can manage, you can even pay them a visit in person.
Use such opportunities to ask the client how they feel about the methods you have employed or whether they would like you to make some adjustments. By checking in on them regularly, you will stay on top of their needs. Also, you will be in a better position to sort out any issue before it arises.
2.8 Work on Your Communication Skills
Communication plays a key role when it comes to building strong relationships with personal training clients. And as much as you will be communicating with your clients using various channels, it's highly likely that emails will be the dominant mode.
Hence, you need to learn how to communicate effectively with your clients using email. Make sure your emails are concise, brief and clear. When crafting emails, the important details should be as close as possible to the top. And if possible, you should highlight it, so that the recipient doesn't miss it.
Also, remember to edit your emails before you send them. Editing will help you to capture spelling errors or grammatical issues. While they may appear trivial, such small details may make your client question your level of professionalism. Also, remember to address the client by their first name.
2.9 Ask for Feedback
Whenever you land a new personal training client, there's a high chance you will take them through an on-boarding process. Once you've finished on-boarding them, you should then ask them for feedback.
For instance, you can ask rapport-building questions like how the process was, what they liked as well as whether there's anything that they would like you to change about the process.
Asking such questions shows the client that you care about their happiness and opinion. You can also use that feedback to improve your customer experience.
Also, remember to tell the client that you value their feedback and you are always open to any feedback they may have in the future. Creating an environment where feedback is respected, shared freely and appreciated will create the foundation for long-term working relationships.
3. Wrapping It Up
Building rapport is one of the most important customer service skills for personal trainers to have. Mastering this skill can help you to deliver a better customer experience, increase your referrals and boost your retention rate.