Instagram remains one of the most popular social media marketing platforms for health and wellness products and services. However, it's also highly competitive since almost everyone has started using this platform. And a simple search on Instagram will show you that.
For instance, if you search health, wellness, food, fitness or yoga hashtags on Instagram, you will get millions of posts tagged with these hashtags. So, if you want to break through this noise and reach your target audience, it's important to use the right hashtags for health and wellness.
Fortunately, we've already done that for you. We've done the research and identified the best health and wellness hashtags, which you can add to your health and wellness content. Whether you are a supplement distributor, a fitness coach, a gym owner, or a dietician, the hashtags in our roundup will help to boost your health and wellness content's visibility, discoverability and reach.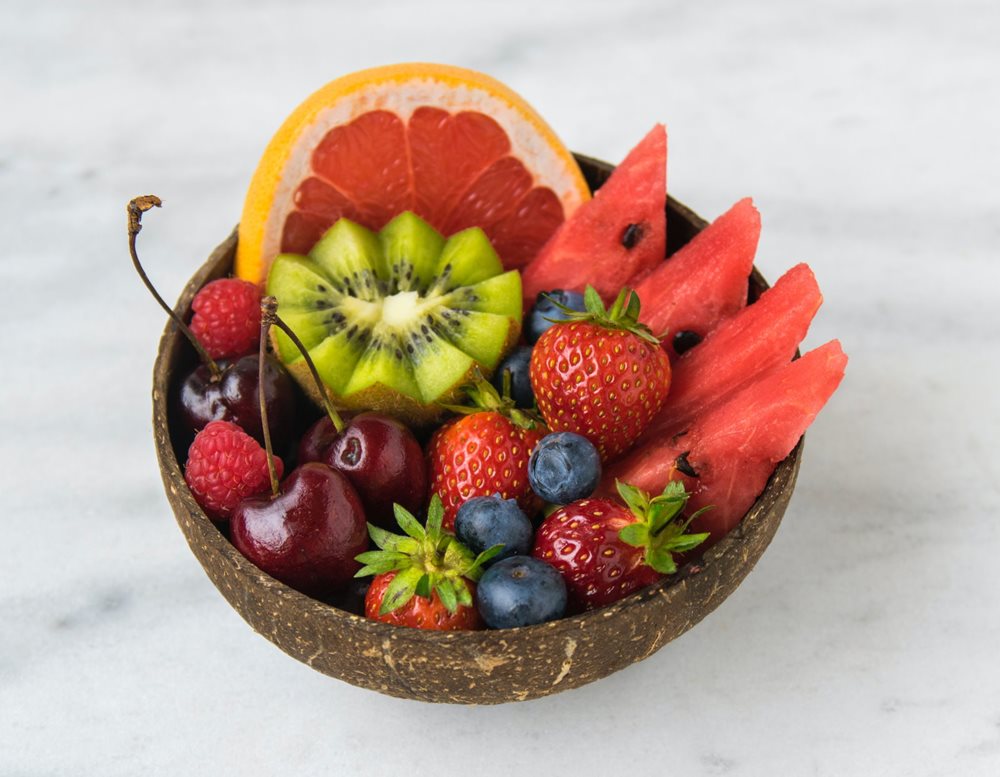 1. Why Use Health Hashtags for Instagram?
If you have been using Instagram for a while, you may have noticed that almost every health and wellness post comes with some hashtags. So, why do content creators in this industry bother using health and wellness hashtags?
Well, hashtags for health and wellness help to group content into various topics, which can help to boost your visibility outside your followers. Also, healthcare hashtags on Instagram can help to build and increase brand awareness.
Furthermore, health hashtags can help to boost your content's viewership, increase engagement, and grow your following. Also, when properly selected, health hashtags will introduce your products or services to new customers.
2. Best Health Hashtags for Instagram
Whether you are an influencer or an entrepreneur, you have hundreds of health hashtags to choose from, which you can use in your Instagram posts. In this section, we've compiled a list of the best health hashtags for Instagram, which can help to boost your content's reach, visibility, and engagement.
2.1 Top Health Hashtags
Instagram is a great place to share exercise, food, lifestyle, and health inspiration and tips. Whether you are a health blogger, a healthy living influencer, or someone who sells health-related products on Instagram, these popular health hashtags can help to maximize your reach:
#Healthylifestyle
#Cleaneating
#Workout
#Healthytips
#Fitnessinspiration
#Healthandwellness
#Eathealthy
#Healthychoices
#Gethealthy
#Healthymeals
#Getfit
#Healthyfood
#Healthtalk
#Mealprep
#Fitnessmotivation
#Instahealth
2.2 Health Coach Hashtags
If you are a health or fitness coach, there's a high chance that you are already using Instagram to connect with your audience, market your services and find new clients. And the best health coach hashtags can help you to achieve even better results. Some of the top best coaching hashtags include:
#Healthcoach
#Personaltrainer
#Nutritionist
#Healthcoaching
#Fitnessmotivation
#Lifecoach
#Wellnesscoach
#Healthcoaching
#Nutritioncoach
#Healthcoachlife
#Weightlosstrainer
2.3 Healthcare Hashtags Instagram
If you are creating content for the healthcare community, it's important to use the most relevant hashtags. Using the right hashtags will ensure your content will reach your target audience. Some of the top healthcare hashtags that you can include in your Instagram posts include:
#Cancerprevention
#Skincancerawareness
#Nursesweek
#Nutritionist
#Womenshealth
#Healthcareprofessionals
#Medicalcare
#Healthprofessional
#Familydoctor
#Healthservices
#Healthinformationtechnology
#Healthcaremarketing
2.4 Wellness Hashtags
Wellness refers to practicing healthy lifestyle habits to live a healthy, happy and fulfilling life. It may cover topics like nutrition, fitness, weight loss, social topics or sustainable living, just to name a few. Some of the popular and trending wellness hashtags that can help to grow your Instagram following include:
#Healthybody
#Healthcoach
#Holisticlifestyle
#Wellnessjourney
#Healthandwellness
#Integrativehealth
#Organiclifestyle
#Nourishyourself
#Holisticliving
#Mindbodyspirit
#Wellpreneur
#Cleaneating
#Organicbeauty
#Wellnessblogger
#Liveinspired
#Functionalmedicine
#Naturalmedicine
#wellnesshappy
#Wellnessjourney
#Mentalhealthawareness
#Essentialoils
#Meditation
#Wellnessthatworks
#Skincare
#Weightloss
#Mindfulness
#wellnessWednesday
#Wellnesscoaching
#Wellnesstravel
#Wellnesscenter
#Wellnessfitness
#Wellnesswarrior
2.5 Healthy Eating Hashtags
Instagram provides a great platform where you can share healthy eating inspiration and motivation. Whether you are sharing nutritional information, new recipes, meal preparation, diet plans or a video of yourself preparing your favorite dishes, you should use the following healthy eating hashtags on Instagram:
#Healthydinner
#Healthybreakfast
#Healthyfoodshare
#Cleaneating
#Healthyrecipes
#Healthyeats
#Mealprep
#Healthylunch
#Healthybrunch
#Eathealthy
#Foodinspiration
#Avocadolove
#Caloriecounting
#Veganlife
#Ketolife
#Glutenfree
#Fitfood
#Healthyfoodporn
#Eatlocal
#Paleodiet
#Healthydinnerprep
#Healthyliving
#Eatwell
#Veggies
#Healthsalad
#Homecooking
#Organicfood
#Homemadefood
#Healthysnacks
#Healthyfoodie
#Healthyfoodblogger
2.6 Fitness Hashtags
Fitness is a big part of living a healthy lifestyle. And today, fitness-related photos and videos are among the most popular content that you will find on Instagram. But, with millions of other people posting their workout videos or photos, how do you ensure your content stands out from the competition? Well, you can easily achieve that by using the right fitness hashtags. With that said, we've listed for you the top fitness hashtags that can help to boost your Instagram presence, increase your engagement and grow your following:
#Fitnessphysique
#Fitnesslover
#Fitnesslifestyle
#Fitnessfreak
#Fitnessgoals
#Bodygoals
#Fitnesstransformation
#Finessphysique
#Fitnesswear
#Fitnessaddict
#Fitnessaddicted
#Ftinessforlife
#Fitnessjunkie
#Fitnesstips
#Fitnessinspiration
#Fitnessblogger
#Fitnessfun
#Fitnessfreak
#Fitnessguru
#Fitnessforlife
#Fitnessmotivation
#Fitspiration
#Fitness
#Fitnessjourney
#Fitnessfood
#Fitnesscoach
#Instafit
#Fitnesswear
#Fitflexible
2.7 Hashtags for Mental Health
Are you planning to launch a mental health awareness campaign on Instagram? Or are you a mental health professional that posts regularly on Instagram? Or you are someone that has struggled with mental health issues, and you would like to connect with people who face similar challenges? If you have answered yes to any of the above questions, here are some mental health awareness hashtags to use right away on Instagram:
#Mentalhealthwarrior
#Breakthestigma
#Anxietywarrior
#Endthestigma
#Mentalhealthawareness
#Anxietyawareness
#Mentalhealthchampion
#Anxietysupport
#Mentalhealthrecovery
#Mentalhealthawarenessweek
#Anxietyproblems
#Mentalhealthadvocate
#Mentalhealthsupportgroup
#Livingwithanxiety
#Mentalhealthtips
#Mentalhealthchallenge
#Mentalhealthday
#Mentalhealthmatters
#Mentalhealthcampaign
#Anxietyfighter
#Mentalhealthblogger
#Anxietyattack
#Mentalwellness
#Anxietyrelief
#Mentalhealthstigma
3. Health Hashtags Best Practices
When properly used, health hashtags can increase your visibility and boost your engagement rate on Instagram.
But for health hashtags to achieve that, you need to follow the best practices on using hashtags on Instagram. Here are some of the best practices for using health hashtags on Instagram:
3.1 Don't Overuse Hashtags
Instagram allows up to 30 hashtags per post. But does it mean you should use all these hashtags? Well, some people will advise you to use all the hashtags allowed. The problem is, using all the 30 hashtags that Instagram allows may make your posts appear spammy.
And as a result, some of your audience may even unfollow you, especially if you keep doing it. Also, Instagram users tend to report spammy posts, meaning you may even end up getting banned from the platform.
Hence, you need to avoid overusing hashtags as much as possible. While there's no hard and fast rule as to how many hashtags for a healthy lifestyle that you should use on Instagram, it's recommended to use around 11 per post.
3.2 Choose Relevant Hashtags
When it comes to using health hashtags on Instagram, you should ensure they are relevant to the topic or content you are sharing with your audience.
For instance, if you are sharing mental health content on Instagram, then you should try as much as possible to stick with mental health hashtags. On the other hand, if you are sharing healthy eating tips on Instagram, then your hashtags should revolve around healthy eating.
Using relevant health hashtags on Instagram makes it easier for your content to reach your target audience. Also, the engagement will be higher compared to using irrelevant hashtags.
3.3 Avoid Overly Popular Health and Wellness Hashtags
Overly popular hashtags usually have millions of users per day. And, some people may be tempted to think that using them also translates to a higher reach. Unfortunately, they will do the opposite.
When you use generic health hashtags, your posts will get buried within seconds, thus lowering the level of engagement. On the other hand, if you use niched-down and targeted hashtags, they will result in greater exposure and more engagement.
For instance, if your post includes a hashtag like #food, it will be buried almost instantly. But, if you use a targeted hashtag like #healthydinnerprep, you have a higher chance of reaching and engaging a targeted audience.
3.4 Use Trending Hashtags Sparingly
Trending hashtags come and go. So, if you build your entire hashtag campaign around trending hashtags, your content will struggle to deliver the desired level of engagement.
While there's nothing wrong with using trending hashtags, you should use them sparingly. And if you have to use them, you should ensure they are relevant to the content you are sharing. If they are not relevant, then there's no need to use them for the sake of it.
3.5 Keep Them Short
You may have probably come across some really long health and wellness hashtags on Instagram.
And while there's nothing wrong with using such hashtags, remembering them is quite hard.
Furthermore, Instagram has some limitations when it comes to the characters you can use. So, the shorter the hashtags, the more space you will have for links, commentary and any other content you may want to share with your audience.
4. Wrapping It Up
Health hashtags will go a long way in helping to get your health-related content in front of your target audience. Also, they will increase your reach, increase engagement and help to get you more followers. But to get the best out of health hashtags, you will need to learn how to use the right ones and follow the best practices. And if you follow this approach, you will have a great chance of exposing your Instagram account or page to a bigger audience.