The health and fitness industry has been steadily growing in recent years. According to Statista, the global market size for gyms and fitness clubs currently stands at approximately $36 billion. And as more people become aware of living a healthier lifestyle, you can expect the demand for gyms and health clubs to keep growing.
Hence, if you are a fitness enthusiast and you are looking for a business opportunity, starting an offline gym business, rather than an online gym business, can prove to be a lucrative venture. But for your gym to be successful, you will need to set it up right from the start. You can definitely use some good ideas in this daunting task, if you want to increase your chances of success.
In this article, we will walk you through the steps that you should follow when starting a gym business. And by the time you finish going through this guide, you will have all the information you need on how to start a gym business. With that said, let's get to it right away.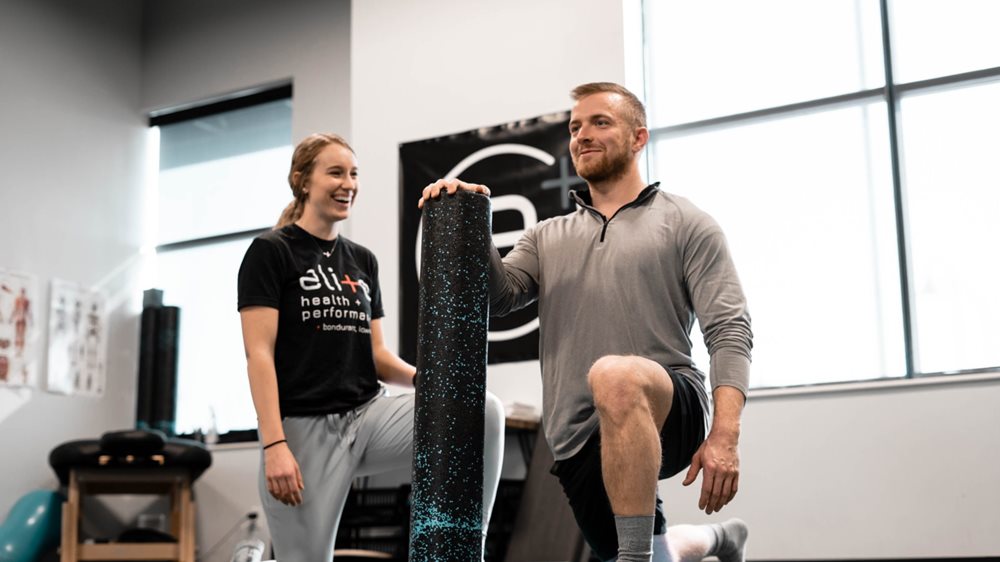 1. Decide the Type of Gym You Will Open
The first step in opening a gym business is to first determine the type of gym that you intend to open. This step will form the foundation for all the other steps. Hence, it's important to take your time, do your research, and determine the type of fitness center that you would want to open.
There are several types of gyms to choose from, depending on your specialization or personal preferences. Some of the available types include traditional gyms and specialty fitness centers.
Traditional gyms are the most popular around the globe. These gyms feature a workout space, with various types of workout equipment. Some of the training offered in traditional gyms include weight training, cardio, strength training, personal training and group fitness classes. Some traditional gyms also come with additional facilities and amenities like steam rooms, sauna, massage, and childcare, among others.
Specialty gyms, on the other hand, offer a specific type of training. Unlike traditional gyms that offer almost all types of workouts, specialty gyms only specialize in one or two fitness activities. Some of the gyms that fall in this category include Pilates studios, indoor cycling studios, yoga studios, Zumba studios, rock climbing gyms, trampoline gyms and boxing gyms.
Your area of interest, local competition, neighborhood demographics and available space are some of the factors to consider when choosing the type of gym that you will set up.
2. Get Training and Accreditation
Once you figure out the type of gym that you will open, you should then get the necessary training and accreditations – if you don't have the certification already. While it's not a legal requirement to have a personal training certification, it's highly advisable to acquire one.
A personal training certification will boost your credibility, thus helping you to attract more clients to your gym. Furthermore, some insurers will refuse to insure your fitness facility if you don't have the necessary certifications.
3. Choose a Great Location
The location that you choose when starting a gym business will determine whether your gym will be successful or not. So, you should take your time, do your research and choose a nice spot.
Ideally, the location should have good accessibility. If you set up your gym in a location that has poor access, then you will struggle to get clients to sign up for your gym. Whether someone is using private or public transportation means, they should be able to access your gym without
Also, it should be spacious enough, depending on the type of gym that you want to open. For example, if you are opening a traditional gym, then the spot that you choose should have ample space to accommodate all the necessary equipment. But, you can expect to pay more for a bigger space. On the other hand, if you are launching a specialty gym such as a yoga or Pilates studio, you can start with a small space to save costs.
If possible, you should look for a location with access to parking. It's highly likely that most of your potential gym clients will be coming to your facility using a car. Hence, if your gym doesn't have adequate and secure parking, you will find it extremely hard to convince people to come to your gym.
You also need to consider the level of competition when choosing a location to open a gym business. If possible, you should avoid opening a gym business in an area where there's an established gym franchise such as Planet Fitness or Anytime Fitness. Running a gym business in a location where the competition is too stiff will be hard.
Some of the best locations for starting a gym business include shopping malls, school districts, university and college campuses, as well as near other health and wellness businesses.
4. Secure Financing for Your Gym
By now, you've already identified the type of gym that you want to run, acquired the necessary certifications and chosen an ideal location for starting your gym business. It's now time to secure financing for starting your gym business.
So, how much money will you need to start a gym? Well, the startup cost for opening a gym business will depend on the type of facility that you will open, location, and size. But on average, it will cost you around $10,000 for opening a small gym to more than $1,000 for a large, commercial gym. The cost for opening a mid-size gym is around $115,000.
If you are starting a small gym, then your personal savings may be enough to cover the startup costs. On the other hand, if you intend to open a mid-size or a commercial gym, then it's highly likely you will secure financing from a lender.
Most lenders will require you to produce a business plan before they approve your loan application. So, ensure you have one in place before you approach such lenders, to increase your chances of getting the loan.
5. Acquire the Necessary Permits and Licenses
You will need to secure some permits and licenses to start a gym. Some of the licenses that you will need when starting a gym business include a business license as well as health and safety permits.
However, the requirements will vary from one state to the next. They will also depend on the type of gym business that you intend to open. So, check with your state to confirm the licenses needed for starting a gym business and acquire them before opening your doors.
6. Purchase Insurance Coverage
It will also be highly advisable to get the right insurance cover for your gym, whether you are opening a traditional gym or a specialty gym. There's always the risk of someone getting injured in your facility. And without the right insurance coverage, you may end up paying thousands of dollars out-of-pocket in a liability lawsuit.
An insurance expert who specializes in gym and fitness center insurance can guide you on the right insurance cover that you should purchase to ensure you are adequately covered against potential liability lawsuits.
7. Invest in High-Quality Gym Equipment
You will also need to purchase gym equipment, whether you are opening a small gym, a mid-size gym or a large fitness facility. Again, the equipment that you will purchase will depend on the type of gym that you are opening.
For instance, if you are planning to start a specialty gym business such as a yoga studio, then you may only need to purchase a few yoga mats since most yoga practitioners come with their own. You may also need to buy some yoga blocks.
On the other hand, if you are starting a traditional gym, you may need to purchase a wide range of equipment like squat racks, dumbbells, bench presses, rowing machines, treadmills and bikes, just to name a few. You don't have to purchase all the equipment at once, especially if you are on a tight budget. You can simply start with the basic ones and add the others as your gym grows.
8. Hire Staff
You will also need to hire some people to run your gym business. Some of the staff that may be needed to run a gym business included a front office desk worker and personal trainers.
However, if you are simply opening a small gym, you may not need to hire a lot of people. You can start by running the gym by yourself since you will only be handling a small number of clients. And as your gym's client base grows, you can then hire more people.
9. Market and Promote Your Gym
By now, your gym is already set up. Now, you've reached the hardest step when it comes to starting a gym business. And that's getting clients through your door. To do so, you will need to promote and market your gym using various strategies.
Some of the methods that you can use to market your gym include reaching out to family, friends and close associates, and asking them to spread the word about your gym.
You also need to promote your gym business on social media platforms like Twitter, Facebook, Instagram, and Twitter. Google my Business provides yet another powerful way of attracting clients to your gym via organic searches.
Also, you can partner with fitness influencers and launch training camps or fitness challenges and offer discounted memberships and other prizes. Such methods will further help to boost your gym's visibility in the neighborhood and attract local clients.
10. Open Your Doors
You don't have to wait until your gym is fully booked to open your doors. If you've managed to land a few clients, then you can get started right away. With time, your membership will grow and you will eventually find yourself with a packed gym.
11. Wrapping It Up
Starting a gym business is not as easy, as you may have probably noticed. It entails several moving pieces to start one from scratch. But by following the steps we've outlined above, you will find the whole process a lot easier.