There are millions of people worldwide right now looking for ways of getting fit and maintaining a healthy lifestyle. Whether it's to improve heart health, be more muscular, or boost sex appeal, an increasing number of people are now looking to get fit.
And as you may expect, these people are always looking for workout tips, diet plans and other information, which may help them achieve their fitness goals. And this is where a fitness blogger comes in.
As a budding fitness blogger, you will be providing such people with actionable tips and ideas on exercise, and diet, among others. With time, you will build a sizeable following if the information on your blog is relevant, actionable, and informative. And when that time comes, you should monetize your creatively named fitness blog.
In this article, we will take you through the benefits of monetizing your fitness blog and different ways of making money through fitness blogging. We will also give you some fitness blogging monetization tips to ensure you stay on course. With that said, let's get to it.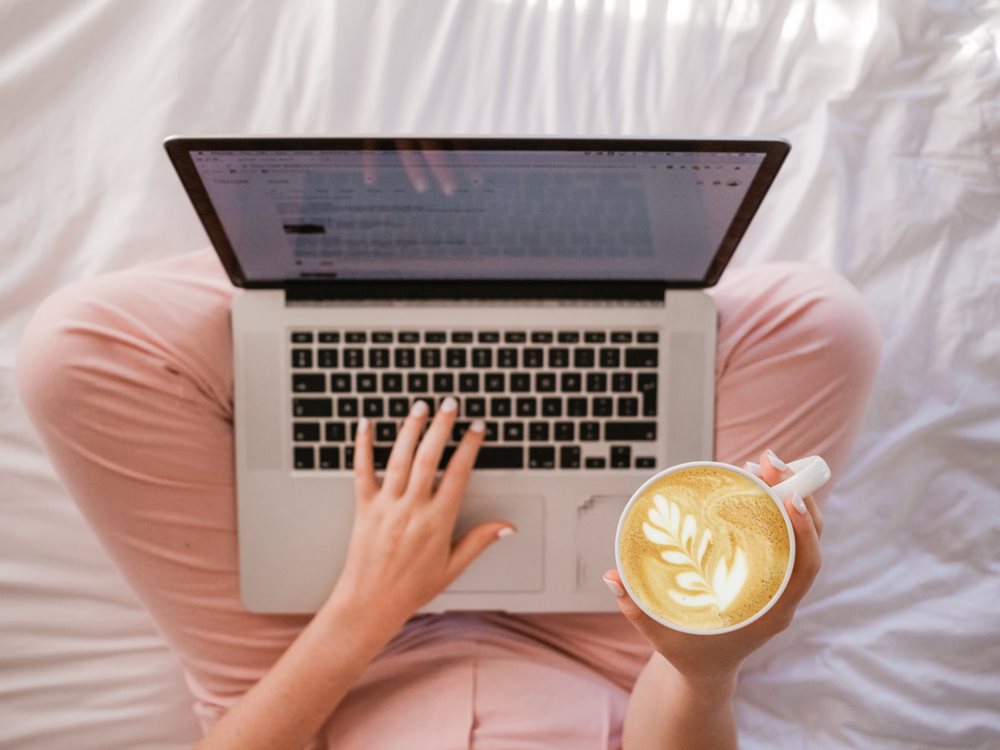 1. Why Monetize Your Fitness Blog?
So, why should you bother monetizing your fitness blog? After all, you can simply continue sharing resourceful tips with your followers and maintain the blog as it is, right? While there's nothing wrong with that approach, monetizing a fitness blog comes with numerous benefits.
First, creating and maintaining a fitness blog that attracts thousands of visitors every day takes time and money. For instance, you may need to pay content writers, hire SEO professionals, and pay for hosting, among other expenses.
Monetizing your fitness blog will earn you the money that you need to take care of these expenses. Therefore, you will not have to source its maintenance money from your other revenue streams. Simply put, monetizing your fitness blog will provide a means of maintaining itself.
Second, monetizing your health and fitness blog provides a source of passive income. So, even during the slow months when you only have a few clients in your gym, your fitness blog will keep earning you money. Therefore, in case other revenue streams are low or interrupted, it will back up your earnings. Hence, it provides a much-needed source of revenue to support your fitness business.
2. Fitness Blog Monetization Ideas
Health and fitness bloggers have plenty of strategies they can explore when it comes to monetizing their fitness blog. Here are some of the most popular fitness blog monetization strategies you can implement.
2.1 Become an Affiliate Marketer
Affiliate marketing is one of the most popular ways of earning money with fitness blogs. And Amazon has such a program, known as Amazon Associates.
Through this program, Amazon allows fitness bloggers to include affiliate links to Amazon products in their content. If someone purchases a product through any of these links, the fitness blogger will earn a commission.
For this method to work, you need to identify products that align best with your target audience. For instance, if you have a yoga fitness blog, you should consider promoting yoga-related products like yoga mats or yoga pants, just to name a few.
On the other hand, if you run a bodybuilding blog, you can promote various types of gym equipment like free weights, barbells, or home-gym equipment, among others.
With affiliate marketing, you simply need to create content related to the products you intend to promote and then include the links.
It's worth mentioning that you are not limited to the Amazon Associates affiliate marketing program. There are plenty of other fitness brands out there, which have affiliate programs. So, do your research and then choose a program that aligns best with your personal preferences and your readers.
2.2 Sponsored Content
If you have a large following on your fitness blog, you should consider posting sponsored content on your fitness health blog. So, how does this fitness blog monetization method work?
Well, you simply need to approach like-minded companies and brands and ask whether they would like you to feature some sponsored posts on your health and fitness blog.
For example, if you have a weightlifting blog, you can partner with organizations that sell weightlifting supplements. You can then feature some of their product round-ups and reviews on your fitness health blog.
By collaborating with such organizations, your readers will learn more about new weightlifting supplements while earning you some money.
However, ensure you mention to your readers that the post is sponsored. Also, ensure you only partner with relevant brands, which will add value to your readers.
2.3 Sell Workout Plans
Some people prefer working out at home, as opposed to joining a fitness center. And for beginners, they may not know how to execute certain workouts or exercises. And this is where your workout plans.
Apart from beginners, some people in the intermediate stage are looking for ways of taking their fitness journey to the next level. Hence, you can also help that group to accomplish their fitness goals.
With workout plans, they can be in the form of a downloadable e-book or video hosted on your blog. You can also host it on another platform and then include a link on your fitness and health blog.
2.4 Sell Nutritional Plans
If you conduct a simple Google search for the "best diets for weight loss," there's a high chance you will get dozens of recommendations. And such information can be overwhelming for most people.
The reality is, the average fitness enthusiast simply needs a little guidance on the foods to take to accomplish their health and fitness goals. And as a fitness and food blogger, you can be creating and selling nutritional plans for such people.
So, if you are a health coach, selling nutritional plans is another excellent way of how to make money as a health coach and monetize your health and food blog.
With nutritional plans, you will be earning passive income day and night. You simply need to provide valuable and actionable information, which people will be willing to spend their money on.
2.5 Sell Fitness Products
Another way of monetizing your fitness blog is by selling various types of fitness products.
For fitness products, you can decide to assemble your own products and sell them directly on your fitness website.
You also have the option of partnering with overseas manufacturers and drop-ship them to fitness enthusiasts from all parts of the globe.
Also, you have another option of partnering with a renowned fitness brand such as Nike, Gymshark, or Fitbit and then selling their products on your fitness website. Again, ensure you pick products that are relevant to your fitness blog.
3. Fitness Blogging Monetization Success Tips
From nutritional plans to fitness plans, selling fitness products to affiliate marketing, you have numerous ways of earning money through fitness blogging.
But the truth is, you will be competing with hundreds of other fitness blogs out there. So, how do you ensure you get a return on your investment? Here are some tips to guide you:
3.1 Have a Consistent Posting Schedule
If you only post on your fitness and health blog whenever you feel like it, you will struggle to bring enough traffic to your health and fitness blog. And if your blog is not attracting enough visitors, then you will struggle to get any conversions.
Hence, you need to have a consistent content posting schedule. Considering the competitive nature of this industry, your fitness blog should have fresh content every week. So, you should have a schedule of posting like five blog posts covering different aspects.
3.2 Focus on Quality
While you should post as many times as possible on your fitness blog, quality should override quantity. Your content has to be credible, well-researched, informative and up-to-date, especially when it comes to health-related articles.
You'd rather have three well-researched and credible articles than ten poorly done pieces.
3.3 Offer Value
As much as you want to earn as much money as possible through fitness blogging, you should also ensure you offer great value to your readers. The top health and fitness blogs focus on offering value first, with monetization coming a distant second.
Offering value will attract readers to your fitness blog. And if you keep providing valuable content, you will eventually end up with hundreds of daily visitors. From there, you can then monetize your blog using your preferred methods.
3.4 Promote Your Fitness and Health Blog
As noted above, you will be competing with thousands of other fitness blogs for the same readers. So, if you want to boost your blog's visibility and attract more visitors, you will need to promote it.
Besides undertaking search engine optimization (SEO), you should also consider promoting your fitness blogs on various social media platforms like Instagram, Facebook, and Twitter.
And you can do so using marketing campaigns. Ensure your social media campaigns to promote your fitness blog are relatable, funny, clever and aesthetically appealing. Also, ensure your social media posts are shareable to ensure you reach as many potential readers as possible.
4. Wrapping It Up
Fitness blogging can provide a reliable means of increasing your revenue streams. And as you can see, you have different methods that you can use to monetize your blog. You can try out different monetization methods, and then choose a strategy that works best for your fitness brand and your target audience.