As a health and fitness blogger, you may have probably heard that you need to create useful, relevant and informative content. And while this is true, the journey doesn't end there. You will also need to be constantly promoting your health and fitness blog.
If you fail to promote your blog, it will not reach your target audience. Hence, you will struggle to get an audience, regardless of how great your content may be. In case you already have an audience, growing it will be a challenge. Therefore, it's important to find ways of promoting your health and fitness blog.
Fortunately, there are numerous methods and strategies, which you can use to promote your health and fitness blog effectively. In this guide, we will walk you through six cost-effective and easy methods of promoting your blog in 2022. So, if you are looking to get more readers on your health and fitness blog, this guide is a must-read. With that said, let's get to it.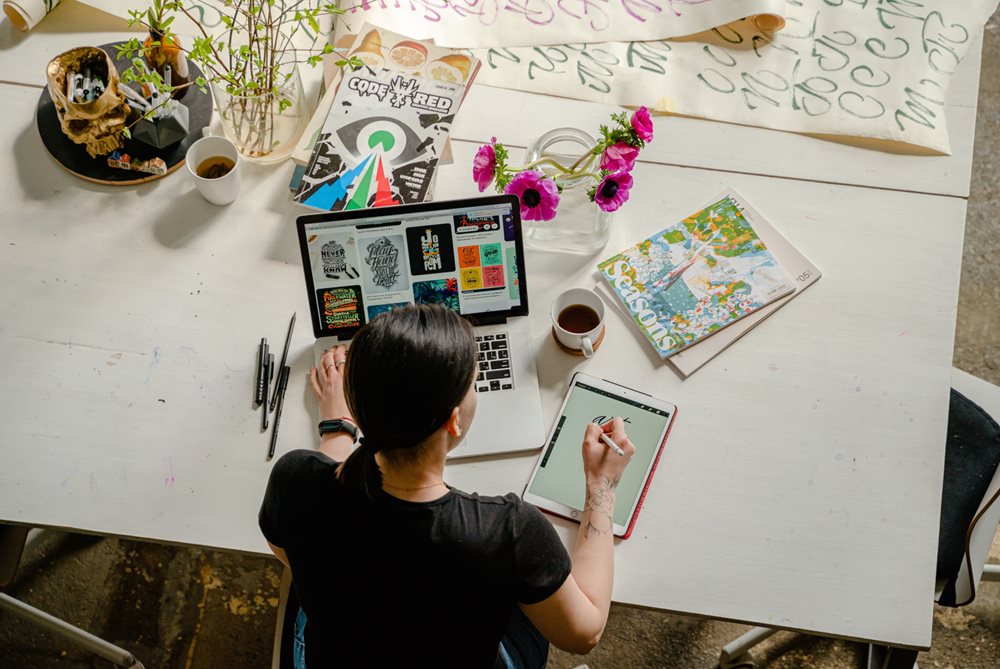 1. Social Media Marketing
Social media platforms provide an excellent way of promoting a blog, boosting its visibility and driving traffic to your website. But to succeed with social media, you will need to choose the right platform. Trying to engage your target audience on all the different social media platforms will be extremely challenging. But you can make things much easier on yourself by making use of professionally designed, pre-made social media templates. Some of the best platforms that can use to promote your health and fitness blog include:
1.1 Facebook
With close to two billion daily active users, Facebook presents one of the best social media platforms for promoting a blog. With such a vast user base, Facebook provides the opportunity to connect with a large audience of potential health and fitness blog readers.
1.2 Instagram
Instagram is a visual-oriented social media platform, which has witnessed massive growth since its launch several years ago. Today, Instagram boasts more than 500 million daily active users and around one billion monthly active users. Instagram is mainly popular with the younger generation. So, if this is your target audience, then you should give it more attention.
1.3 Pinterest
While it may not be as popular as Facebook and Instagram, Pinterest provides yet another effective social media platform when it comes to promoting a health and wellness blog.
It's worth mentioning that this platform is more popular with women. So, if your content leans more towards women, then Pinterest will be a great platform for promoting your health and fitness blog.
One of the best things about this platform is the life expectancy of its pins. Unlike a Facebook post that may disappear within a matter of minutes or hours, Pinterest pins can remain active for months. Hence, they will continue promoting your blog and driving traffic to your website for months or even years.
1.4 Tips for Promoting Your Blog Using Social Media
Regardless of the social media platform that you choose, the following tips can help to boost your success rate.
First, integrate social media buttons into your blog. Incorporating these buttons into your blog will make it easier for your visitors to share your blog posts with their followers, thus increasing your reach.
Second, use relevant hashtags. Using relevant hashtags when posting on social media will help to connect your blog posts with specific events, topics or conversations, thus expanding their reach.
Third, find the best time for posting. Every social media channel has the optimal time for posting when your posts will get maximum engagement.
Join relevant groups: Social media groups provide a great opportunity for you to share your expertise. And by establishing yourself as an expert on a certain subject matter, people will trust you and some are likely to visit your health and fitness blog for more.
2. Email Marketing
With the emergence of modern blog promotion channels like social media, some people may assume that email marketing is dead. But, this is not the case. On the contrary, email marketing remains a great source of blog traffic.
In fact, studies show that the number of email users will continue growing in the coming years. Therefore, you cannot afford to neglect or ignore email as a blog promotion strategy.
The question is, how do you use email marketing to promote your health and fitness blog effectively?
2.1 Build an Email List
First, you will need to build your email list. An email list will allow you to send your blog posts directly to people who may be interested in your content.
And to build your email list, you will need to offer your target audience something that will compel them to give you their email address. Simply put, you need to offer something valuable, in exchange for their email address. Such offers are usually known as lead magnets.
Some of the incentives that you may offer as lead magnets include free fitness e-books, meal plans, discount codes for gym memberships or other special offers. You will then post these offers on your blog, together with email capture forms. Make sure you include a call-to-action wherever you post these offers, to guide the visitor accordingly.
2.2 Engage Your Email Subscribers
Second, you will need to engage your email subscribers. After building your email list, you will need to find a means of keeping your subscribers as engaged as possible. If you fail to do that, some may end up unsubscribing from your email list. And you don't want that to happen.
To keep your subscribers engaged, you can come up with something like a weekly newsletter, where you will be sharing valuable insights while encouraging your subscribers to keep visiting your blog for more content.
By consistently sharing valuable, informative and relevant insights with your subscribers via a weekly email newsletter, you will keep them engaged and you will maintain a constant flow of traffic to your health and fitness blog. Also, some of your newsletter subscribers will share your blog posts on their social media channels, further increasing your health and wellness blog's reach.
3. Online Paid Advertising
If you have some money to spare, then you should also consider using online paid advertising to promote your fitness blog. In this fitness blog promotion idea, you will pay a certain amount for ad spots on search engines to attract search traffic.
Once you've secured a spot, your blog page will then appear at the top or side of the search engine results page, whenever your target audience searches for a keyword or phrase related to your fitness blog.
Apart from placing ads on search engines, you can also promote your fitness blog using social media advertising. With this method, you will target social media users based on their specific interests, location, buying behaviors, lifestyle, behaviors, and demographics, among others.
4. Guest Blog Posting
Guest blog posting remains one of the oldest blog promotion strategies. But, it's still as effective and reliable as ever. In this method, you will reach out to other blogs in your fitness niche and then pitch a blogging idea.
For example, you can reach out to a blog whose content revolves around fitness for pregnant women. You can then pitch a guest blog post on fitness tips for pregnant women. If your pitch is accepted, that blog will publish your article to their blog and you will also get a backlink to your blog – which is a win-win scenario for both parties.
Guest posting will not only help to promote your fitness blog but will also help establish yourself as a thought leader in your niche. However, ensure you read the destination blog's guest posting guidelines before you submit your pitch.
5. Speak at Events
As much as blogs are mainly online-based, it doesn't mean you can't promote them offline. You can easily connect with people who may be interested in reading your blog by speaking at events.
Such events may range from large conferences to local meet-ups. The main thing is to identify such events, where your target audience has a chance of attending. And you can easily find them on various social media groups.
After identifying a relevant event, you should then work towards securing a speaking spot. And if the attendees enjoy your contribution, some may end up checking out your health and fitness blog.
6. Establish Partnerships with Influencers
If you are looking for yet another unique but reliable method of promoting your fitness blog, then you should reach out to influencers in your niche. Influencers are people with considerable online followings.
You just need to conduct some research and identify a couple of influencers within your niche. From there, you can then send them an email or a personal message on social media.
With the right offer on the table, most influencers will be more than willing to share your blog on their social media pages or mention it on other platforms where they have a large following. And, it's highly likely some of their followers may become loyal subscribers.
7. Wrapping It Up
Promoting your health and fitness blog will help to boost the number of readers visiting your blog, thus helping it to grow. And as you can see, you have no shortage of options when it comes to strategies for promoting your fitness blog. You simply need to choose strategies that align best with the resources at your disposal, implement them and watch your traffic start increasing.