Whether you are looking to open a small or large yoga studio, you will need an effective marketing plan in place. Without an effective yoga marketing plan in an already competitive landscape, you will struggle to reach and connect with your target audience. And if you can't reach your target audience, you will have no clients and money to run your yoga business.
The good news is, coming up with a results-driven yoga marketing plan is not as hard as it may appear. In this article, we will walk you through the steps that you should follow to come up with an effective yoga marketing plan.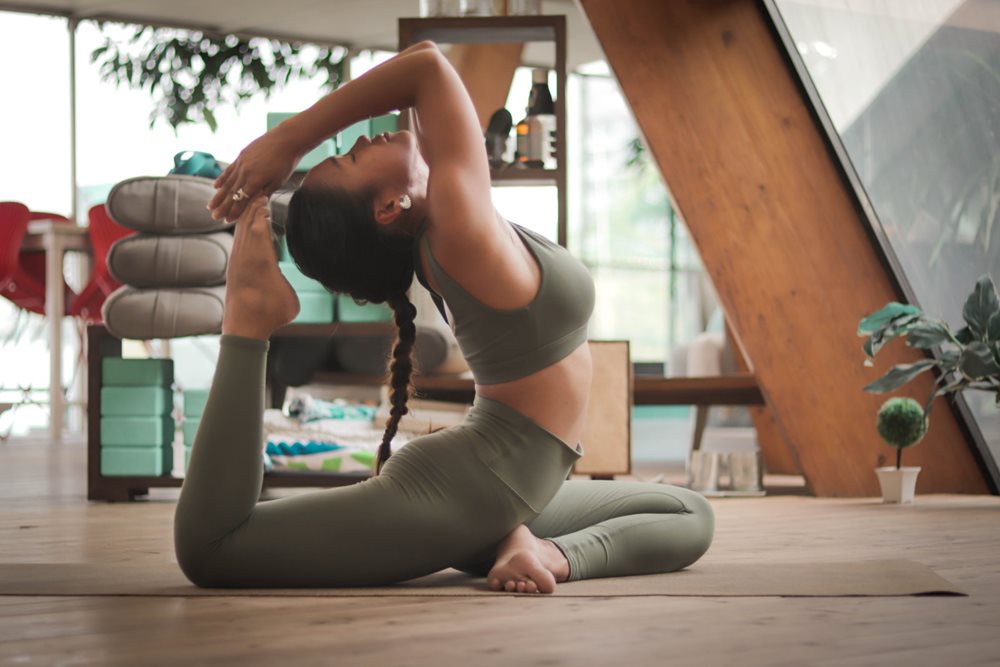 1. Why Your Yoga Business Needs a Marketing Plan
Every yoga studio needs a marketing plan, regardless of its size, type or the clients it's serving. A marketing plan will help you to target your ideal client in a smart and effective way. And this will help to reduce marketing costs. It will also help to increase the conversion rate.
Also, a yoga marketing plan will help you to remain focused on your marketing goals. For instance, your goal may be to attract more clients to your business while another yoga studio may be looking to increase brand awareness.
As you can see, the two studios have different goals. Consequently, the marketing strategies they will employ will be different. And they will be clearly defined in each of the studios' marketing plans. Without a marketing plan in place, you may easily find yourself wandering from one goal to the other, and you may end up wasting your marketing funds.
2. Step-by-Step Guide to Build a Yoga Marketing Plan
Building a high-performance yoga marketing plan doesn't have to be a complicated process. Here are the steps that you should follow to come up with one that you can use right away.
2.1 Define Your Goals and Objectives
Defining your goals and objectives will help to shape and guide your entire yoga studio marketing plan. Without a clear set of goals, it will be almost impossible to determine what you want to achieve.
For instance, you may be trying to attract more clients to your yoga business, increase awareness for an upcoming yoga retreat, or reach out to inactive clients. As you may expect, each goal will require a different approach.
So, ensure you outline your goals and objectives and work out the details of how you intend to accomplish those goals. Your goals and objectives should be SMART, that is specific, measurable, attainable, relevant and timely.
They should be specific and clear. You need to be clear about what you intend to achieve with your marketing plan. Also, they need to be measurable. So, you need to outline your key performance indicators at this point, which you will use to monitor whether your marketing plan is delivering the expected results.
Furthermore, your goals and objectives need to be achievable or realistic. For instance, you can't expect to double your membership in a single day, regardless of how much money you inject into your advertising campaigns. They also need to be aligned with your other business goals. And most importantly, they should adhere to a strict timeline.
2.2 Define Your Target Audience
Once you've outlined your goals and objectives, you then need to identify or define your target audience. Your target audience will be clients that will be visiting your yoga studio. For instance, your target client may be children, women, men, or older people.
Without a clearly defined target audience, you will be shooting arrows in the dark. And you will end up wasting your marketing resources with nothing to show for it. So, before you even think about the marketing strategies or channels that you will use, you will first need to know the type of client that you are trying to promote your yoga business to.
2.3 Undertake Competitive Analysis
You will also need to conduct thorough competitive research when coming up with your yoga marketing plan. For instance, if you are looking to open a yoga studio, conducting competitive analysis will help you to define who your competitors are, how much they are charging for yoga classes and the areas they are performing well.
Competitive analysis will also help you to identify the areas where your competitors are not performing well, and you can take that opportunity to offer better services. Without conducting competitive research, you may end up opening a yoga studio that offers the same services as everyone else. And there's no need of reinventing the wheel.
Once you've gathered this knowledge, you can then come up with an effective unique selling proposition. Also, this information will help you to identify the yoga studio marketing strategies that you will employ.
2.4 Set Your Yoga Marketing Budget
Your yoga marketing budget refers to the money that you will spend in implementing your yoga marketing plan. It should cover all the costs that will be involved including yoga advertising, hiring marketing staff, public relations or any other costs that you will incur during the implementation of your yoga studio marketing plan.
Without defining your marketing budget, you may end up spending more than you should. And other areas of your yoga business may suffer financially. So, do your calculations and then come up with a figure. However, make sure you leave some room for contingencies. Some unexpected expenses may come up along the way. And it will be highly advisable to factor them into your budget. At the end of the day, no marketing plan is foolproof.
2.5 Select Your Yoga Marketing Strategies and Channels
This is arguably the easiest and most enjoyable part when creating a yoga marketing plan. Here you will choose the strategies and channels, as well as the deliverables. The yoga advertising strategies and channels that you choose will depend on your target audience. Some of the most popular channels include:
2.5.1 Social Media Marketing
Social media channels provide an effective marketing platform for yoga businesses. So, whether you are running a targeted paid campaign or you intend to rely on organic strategies, social media marketing provides an effective means of reaching your target client, wherever they may be. For social media marketing, you can go for Instagram, YouTube, Snapchat, TikTok or Facebook. People always love to read yoga quotes, which we here at ContentBASE just so happen to have a lot of!
2.5.2 Email Marketing
Email marketing is a cost-effective method of marketing all types of businesses. And this includes yoga businesses. According to recent surveys, email marketing delivers an ROI of approximately $36 for every dollar you spend, which is considerably higher than the majority of the other marketing channels.
2.5.3 Content Marketing
When combined with a robust search engine optimization (SEO) strategy, content marketing can be a long-term yoga studio marketing strategy, which will consistently deliver organic traffic to your yoga website for many years.
2.5.4 Pay-Per-Click Marketing
Pay-per-click (PPC) marketing provides yet another reliable yoga studio marketing strategy. With this method, you will be running yoga ads and campaigns on search engines like Google. You will only be charged if someone clicks on your ads. PPC advertising provides a great means of getting your content in front of your target audience quickly.
As you can see, you have several channels that you can use to market your yoga business. So, which is the best marketing channel for a yoga business? Well, there's no single channel that you can say is better than the rest. The only way to determine this is by trying out the different strategies and testing the results. From there, you can then choose the channels that deliver the best ROI.
2.6 Measure the Effectiveness of Your Marketing Strategies
By now, you already have a yoga marketing plan for your yoga business and you have also selected a couple of marketing strategies that you will use to reach your target client. After launching your yoga marketing campaigns, you will need to test whether it's delivering the expected results, based on the goals and objectives you outlined in step one.
To measure the effectiveness of your strategies, you simply need to use marketing analytics software or tools. There are plenty of such tools on the market. You simply need to choose one that aligns with your business.
If your campaigns have delivered the goals you had set, you can dedicate more resources to them. And if they failed to deliver the results you expected, then you should consider changing them. It's simply a matter of experimenting with different strategies and choosing what is delivering the highest return on investment.
3. Wrapping It Up
Your yoga marketing plan will provide a blueprint, of how you will drive sales, brand awareness, signups or other marketing goals that you may want to accomplish. It will also outline your key performance indicators, budget, and timelines for achieving the goals you've set.
And, creating one is not as hard as some people may think, as you can create one in six easy steps. In case you don't have the time to create one from scratch, there are several yoga marketing plan templates online, which you can download and customize accordingly. As you may have heard a thousand times, failing to plan is planning to fail.