"Do not judge a book by its cover."
That might be the right thing to do in an ideal world where it's all flowers and sunshine. But the business world plays by different rules.
There are many ways to make your prospects understand what you brand is all about. A single, well designed front page can go a long way in letting the world know what your business has on offer. But always remember: the first visual impression is always going to be lasting. This is doubly so in the social media part of the business world.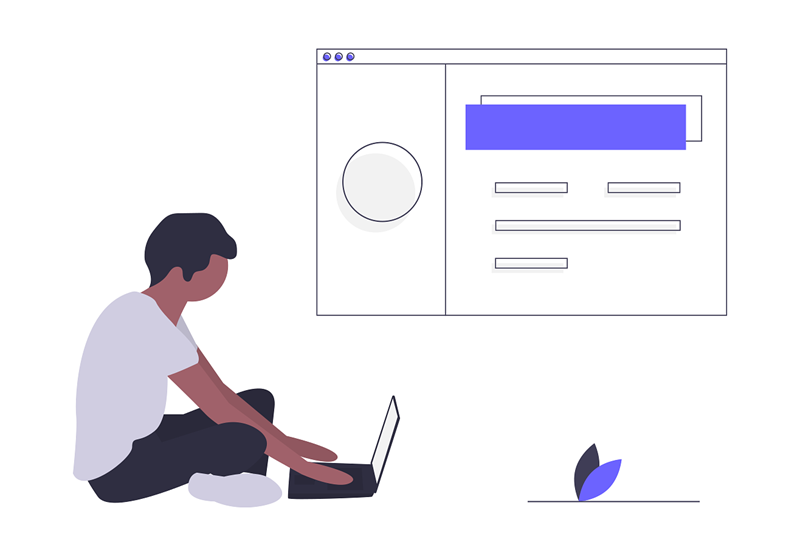 The first visual impression determines whether the users will have a look at your brand or swipe it left in an instant. It all begins with the images. These will include your cover photo, logo, and layout of your website. The cover photo greatly determines your reputation on online platforms.
Therefore, having not only the best quality but the right size of the cover photo enables you to express your personality to the audience. Good content without a good image will make you seem unprofessional.
Coming off as a professional isn't as hard as you think. All that's standing between you and a professional impression, are a few nifty tips & tricks. The most important one is that you use the recommended dimensions for your cover photo.
So what is the right Facebook cover photo size?
Before getting to the specs and sizes, you should be aware of the two categories of the cover photo, that are available. There is the business page, which the brands and companies use for the marketing of their products. And the personal page profile, which every user has for personal applications.
The right dimensions of the Facebook cover photo should have a width of 820 pixels and a height of 312 pixels on the desktop version. However, for the mobile version, your users will be able to view it as 640 pixels wide and 360 pixels high.
Use a small picture and your content may not be visible enough. Use a bigger size and you may lose an important aspect of the content through being cropped out.
Here at contentBASE, we believe that a photo with correct dimensions, is key to a good reputation on social media. You can check out some of our Facebook designs, if you're interested in getting a head start.
1. Facebook Cover Photo Basics
Make sure it includes a logo and some text.
The Facebook cover photo dimensions for personal and business pages, are the same.
To have the best outcome possible, upload either JPG or PNG images.
On desktop devices, images with a resolution of 820x312 pixels tend to look best.
On mobile devices, images with a resolution of 640x360 pixels tend to look best.
Due to the contrast between the Facebook desktop and mobile cover photo sizes, you cannot get a picture that will appear equally well on both. If you view both the images on two different devices, you will notice there is a difference in how they are cropped.
Since ratios of the dimensions differ, in between the desktop and mobile, at 820x312 and 640x360. the non-standard ratio of 205:78 on the desktop version against a standard ratio of 16:9 on the mobile version. In this case, the mobile area of view has to be considered.
That means, if the image has to be left at the desktop dimensions of 820x312, the equivalent ratio of 16:9 on the mobile will be 555x312, which is different from the expected 640x360. The alternative dimensions would be 820x460 and with the aspect ratio being 16:9. In this case, the image will be cropped by Facebook, to set the standard version of 820x312 on desktop. Also, this would be able to accommodate the Facebook mobile dimensions of 640x360 and a ratio of 16:9.
All in all, 820x460 with a 16:9 aspect ratio, make for a really great 'default' Facebook cover photo dimension.
The aim for the 820x460 is to give the best quality with high visual acuity. At the same time, be considerate of the cropping zone. Ensure the relevant aspects of the image are contained within the cropping zone of both the desktop and mobile. In this case, you will have your perfect cover photo.
2. Advanced Tips On The Perfect Cover Photo
During the creation of the cover photo, the following best practices can be handy:
You should avoid small text or other inclusion as part of the details in your visual. More so if they will be difficult for mobile users to view.
An image with a focal point which is strong will automatically draw the attention of the viewers.
You can visually balance the layout of the Facebook page, by ensuring right hand emphasis on your cover image.
Note: the largest Facebook users currently are mobile browsers. It's therefore imperative that none of the key aspects of your content are cropped out when viewed on mobile.
Also with the updates made on current Facebook, you have an option of either a static picture or a video. A video which is simple, is the best way of sharing more details concerning your business and how it works. Also, having a standard size for your videos, similar to having standard photo dimensions, will help a lot.
Fortunately, there are applications you can use to resize your video to the right size. Also, a short duration video is usually best. People have limited attention spans. Especially this day and age. You also want your customers to view other things, rather than just your video.
As mentioned earlier, there has been advancements and updates made on Facebook. Now you no longer need to rely on the static pictures as your cover photo. You also have a choice on slide share and video as your cover.
To use the video, some qualities are paramount to achieve. The clip gives you an opportunity to express more details about your brand more than pictures. But that doesn't mean it's all about recording and uploading processes only. There are some criteria's that has to be upheld; through them, you will have the right standard quality clips for your audience.
The clips duration play must fall between the range of 20 and 90 seconds. Am sure you don't need audience swiping off your page even before getting the right content.
When placing your texts and logos, avoid the edges, as they are prone to crop by the Facebook platform during image adjustment.
The resolution of the video has to be 1080P, in order to upload it and apply it as your cover image.
The smallest recommended dimension size is 820x312. the repositioner for Facebook can be of help if the ratio is a bit off.
3. Abide By Facebook's Rules
This is an obvious one that you would expect everyone to abide by. But to the surprise of few, a great number of people do not. During photo selection, consider going through other profiles which are branded and doing well. This might give you a clue on what flies and what does not.
Keep in mind:
The cover of Facebook is public. You must select an appealing and engaging image that will capture more potential viewers and also your current fans.
The covers are credible and original. No false advertising or deception of any kind.
Disobeying the rules may cause you to lose your account.
Once you have acquainted yourself with Facebook's rules, you can try to find the right image. It should be simple, comprehensive and clear.
4. Make The Cover Image Relevant To The Brand
Our brains tend to process the content of the images faster than text. This makes images a powerful tool to apply in your business. With good imagery, you will engage and captivate the audience even before they read your content.
Keeping that in mind, it's imperative that your images portray what your brand stands for. In other words, it should be relevant to the brand or business. This will give your customer an idea of what he/she can expect from your business.
5. Display The Idea Behind The Brand
Being more like a storefront, the cover photo showcases what you are selling. It must be appealing to entice the potential customer to learn more about your brand.
Make your business stand out like so:
Show the office's inside. This will be awarded if you have an office which is very attractive and organized. It makes you look more professional.
Display your company's products. Show what the customer stands to gain from using your product.
Show a happy and competent team. It will increase trust and loyalty.
6. Summary
The current world as we know it has exposure to different kinds of ideas and technology. Social networks and the internet has made people more informed. Pleasing such a crowd through visuals can be a tough nut to crack. This has made it even more challenging for brands in choosing the best image to impress the billions of users online.
Too many business use amateurish cover photos, that look average at best. For a business to gain the attention of its prospects, they need something more. Something captivating. And that's where ContentBASE comes in!